Kitchen Hutch Makeover
This post may contain affiliate links. For more information please see our disclosure policy.
We did this hutch makeover a while ago, but wanted to share it with you because it is one of my favorite pieces in our kitchen dining area, and it was free!!! My wonderful in-laws actually were getting rid of it after they remodeled their entire kitchen, and gave it to us so we could redo it. I love having it as extra storage, and as another place to display some secondhand finds of mine.
There wasn't much prep involved, we cleaned it with warm water, my husband sanded a few parts, and we removed a little railing on one of the shelves. I used Bone White paint by Olympic One that I got from Lowes, and I kept the original hardware all the same. I love the way the untouched hardware from an older piece looks. Even though you are giving it new life with paint or stain, it's nice to have a touch of old so it keeps its character. After two coats of paint, I was pretty happy about how it turned out.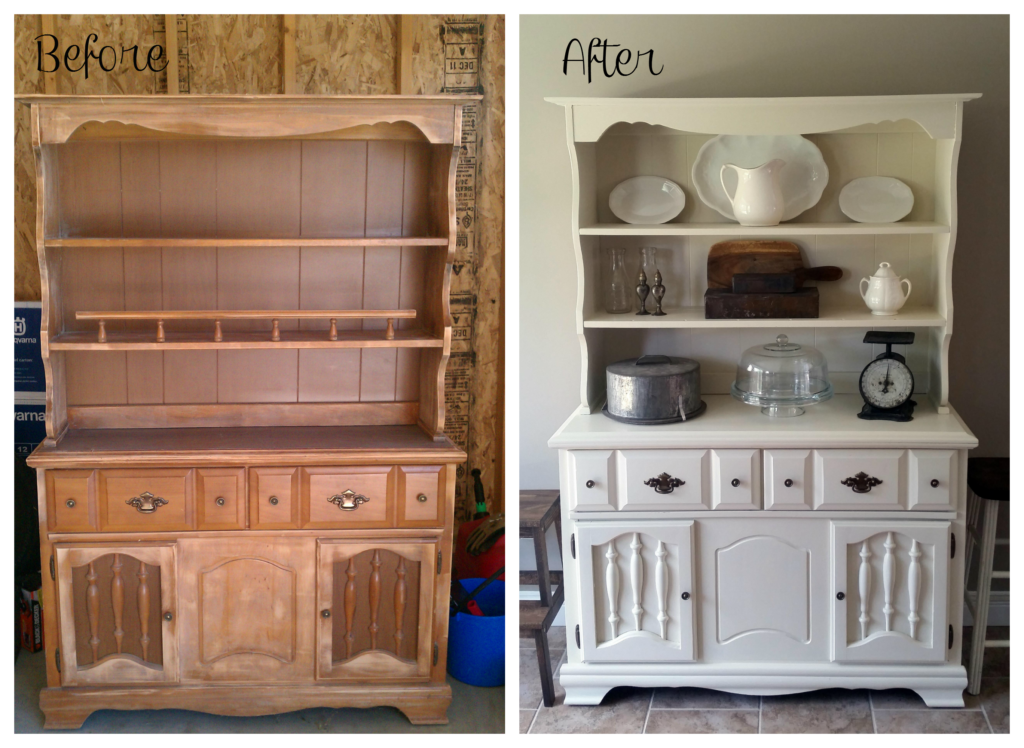 This is why I tell people to never get rid of old furniture, a little TLC and you can turn something old into a new piece for your house easy as that. And just for the cost of paint! You can't beat that. Also, everything I have displayed on the shelves, other than the glass cake stand, is all from flea markets or antique malls. I actually found all of my ironstone platters on the top shelf from Goodwill! Hope you like it!!!