How to Organize Greeting Cards
This post may contain affiliate links. For more information please see our disclosure policy.
Ideas on how to organize greeting cards and holidays cards for safe keeping. If you like to hold on to these sentimental gifts, here are the best ways to store them!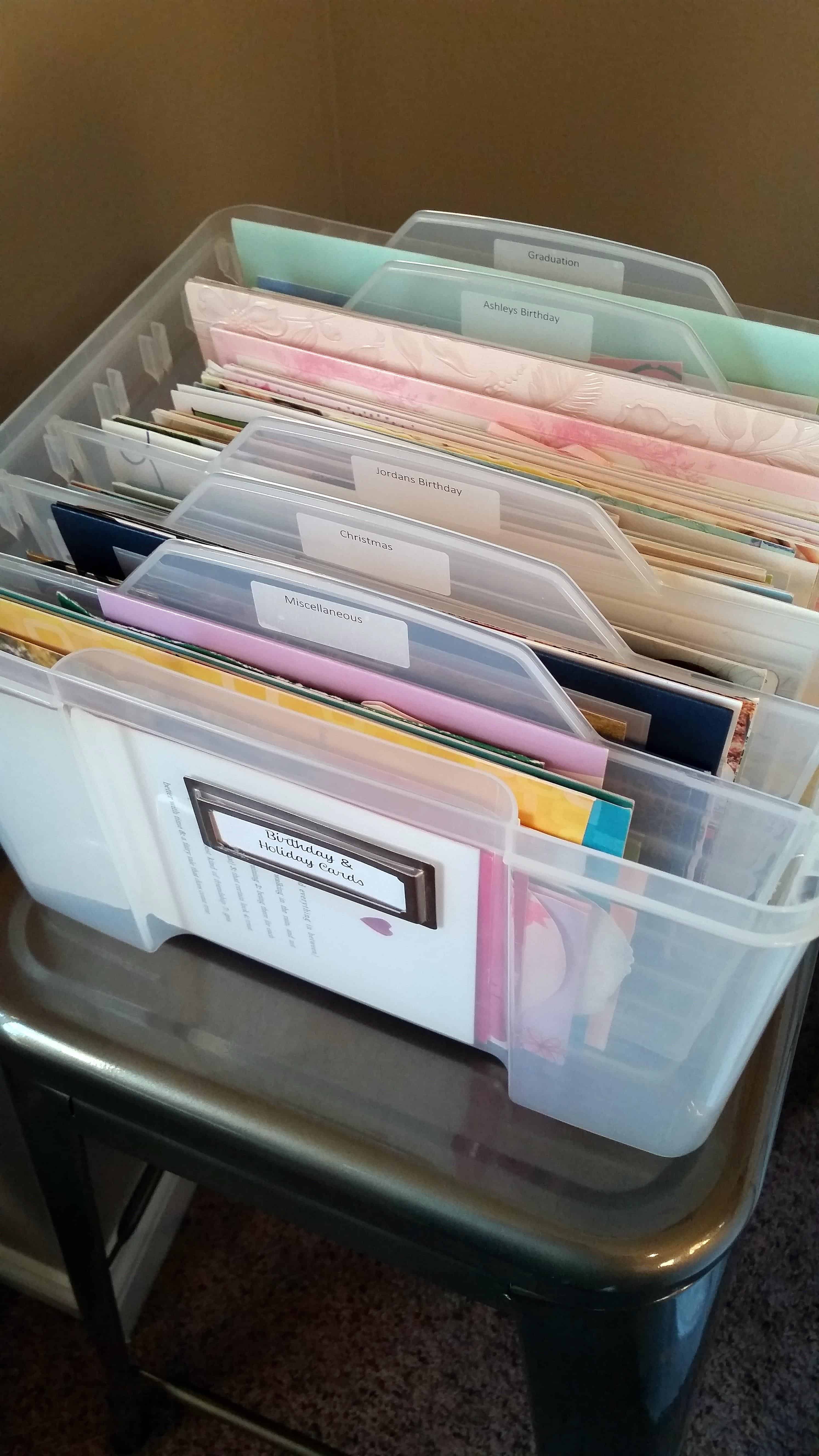 I'm not sure if I am the only person who does this, but I keep all of the birthday cards, holiday cards, thank you cards, and whatever else cards that are given to me.
I can't help it, I love cards! So I wanted to share how to organize your greeting cards like I do!
I also have a habit of collecting blank cards, particularly the cute little ones that are nice to have on hand just in case.
I think cards are so special, especially when a person takes the time to write a personal note in them.
That being said, my greeting card collection has been stuffed in random small gift bags that have just been sitting in our basement collecting dust. I have four full bags of these! Such a mess!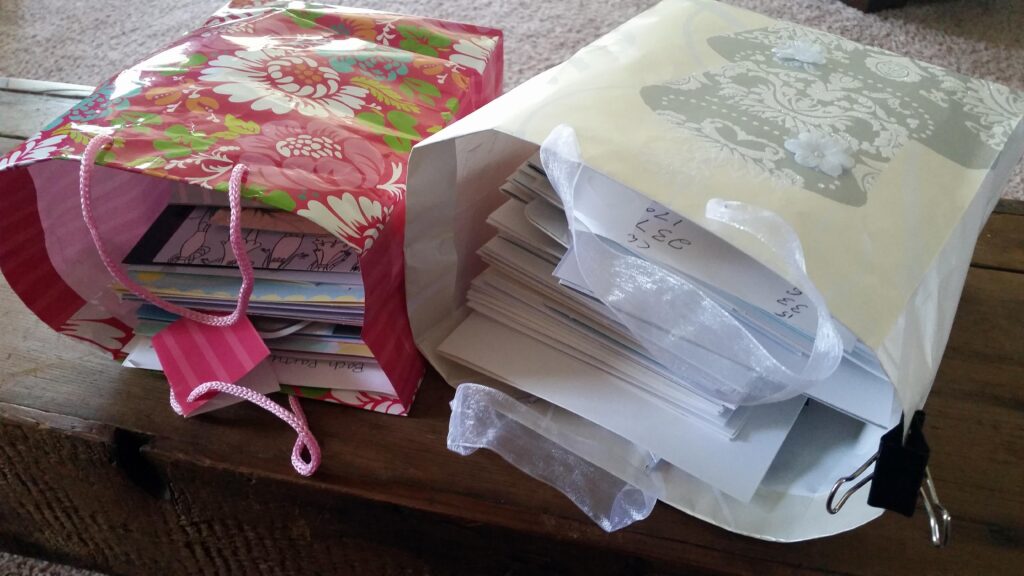 FINDING THE PERFECT GREETING CARD ORGANIZER
Affiliate links are provided below for your convenience. For more information, see my full disclosure here.
I shopped around to find the best way to store my card collection, and found this set of two plastic card keepers, perfect to organize greeting cards in!
They even come with six adjustable dividers so you can separate birthdays, holidays, etc.
I thought they would be great to store and organize all of my greeting cards in, so I bought a few of them and they worked perfectly for what I needed.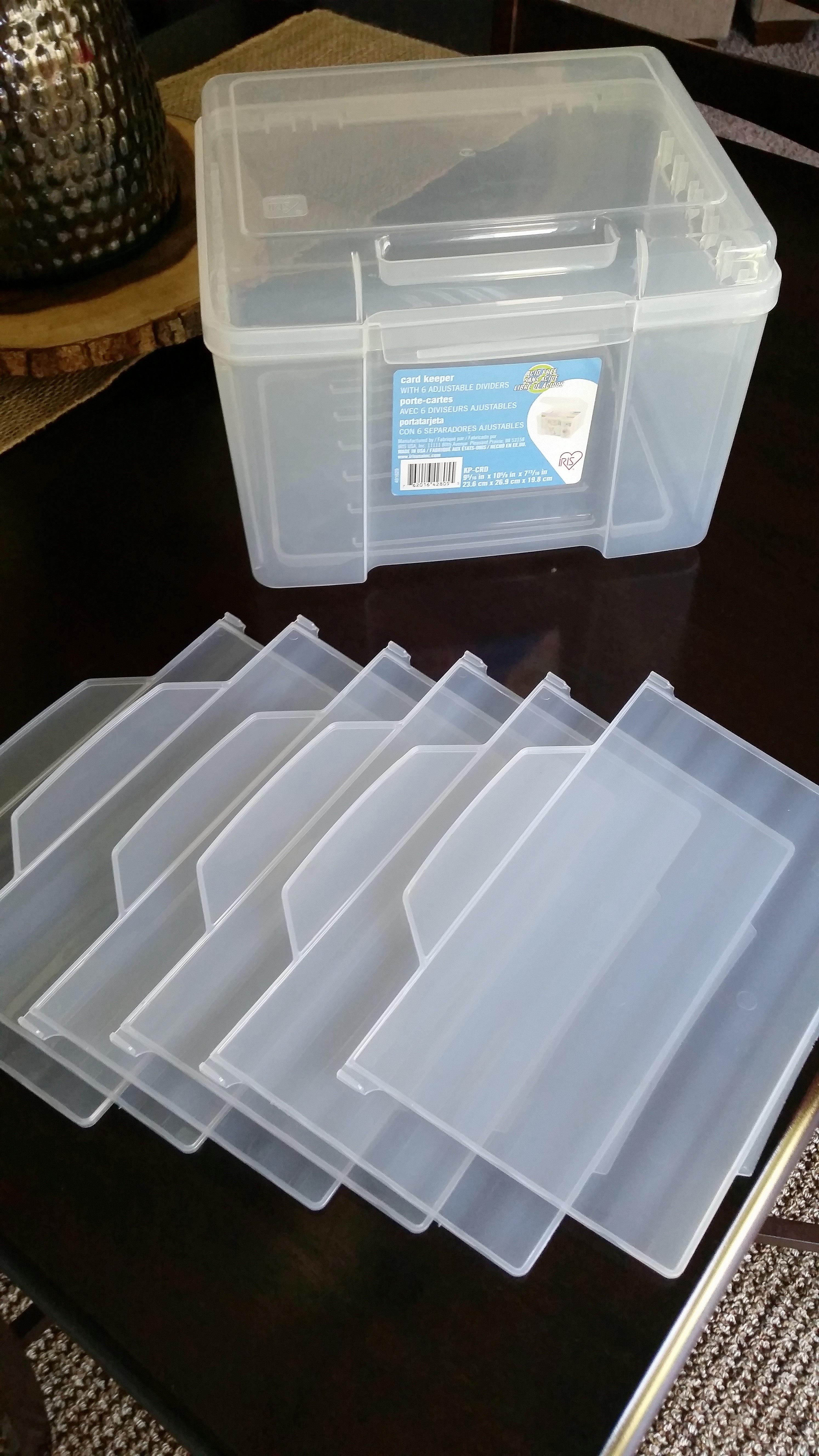 HOW TO LABEL AND ORGANIZE GREETING CARD ORGANIZER
I added an adhesive bookplate to the front of each card keeper to be able to label what type of cards were stored in each box.
I love how easy these ones are to use, because you just peel off the back and they stick on like a sticker.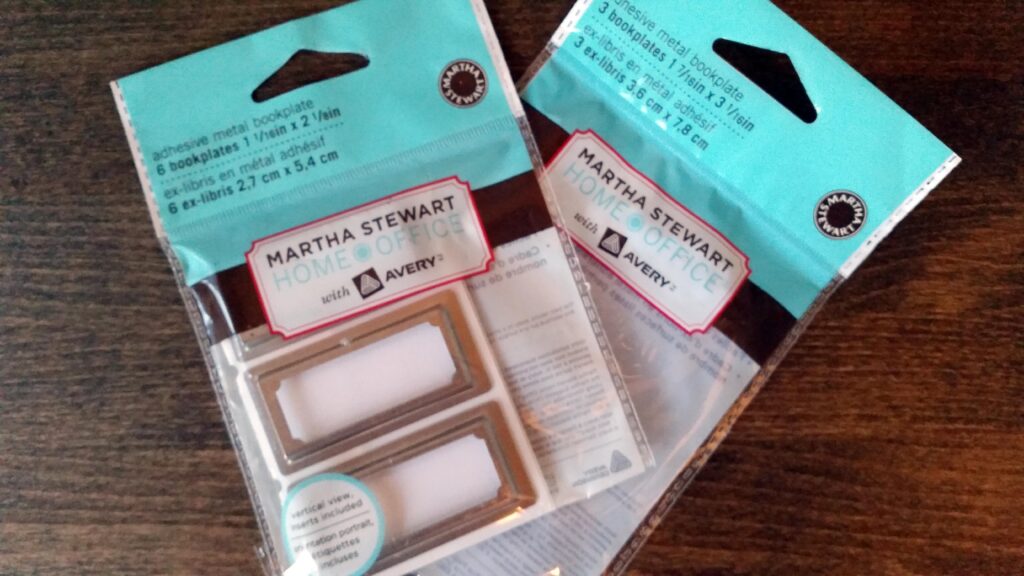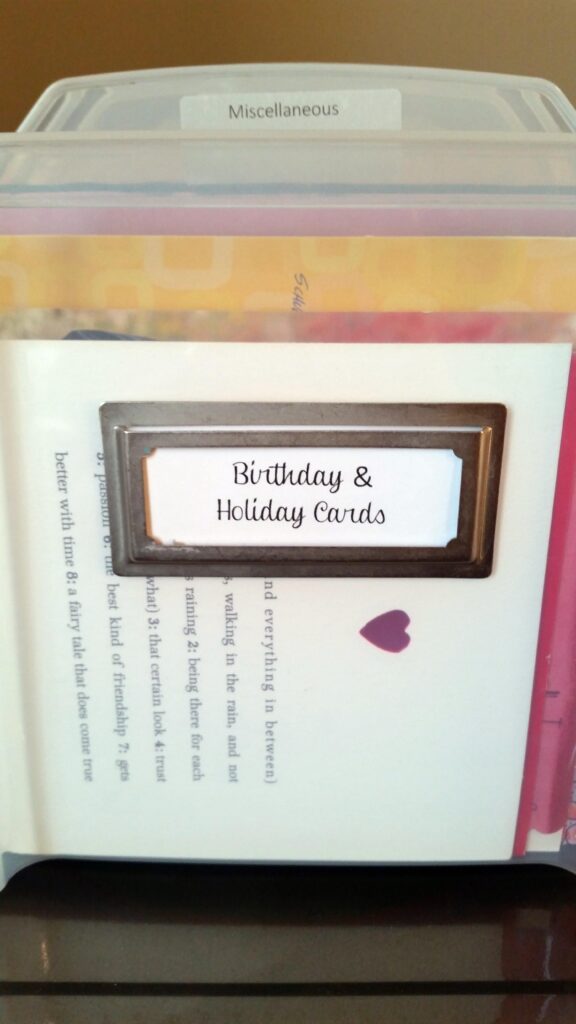 For the inside dividers, I used clear mailing labels and just printed off each type of greeting card for each section.
For example I did a section for birthday cards for my husband, another one for myself, holiday cards, graduation, and so on.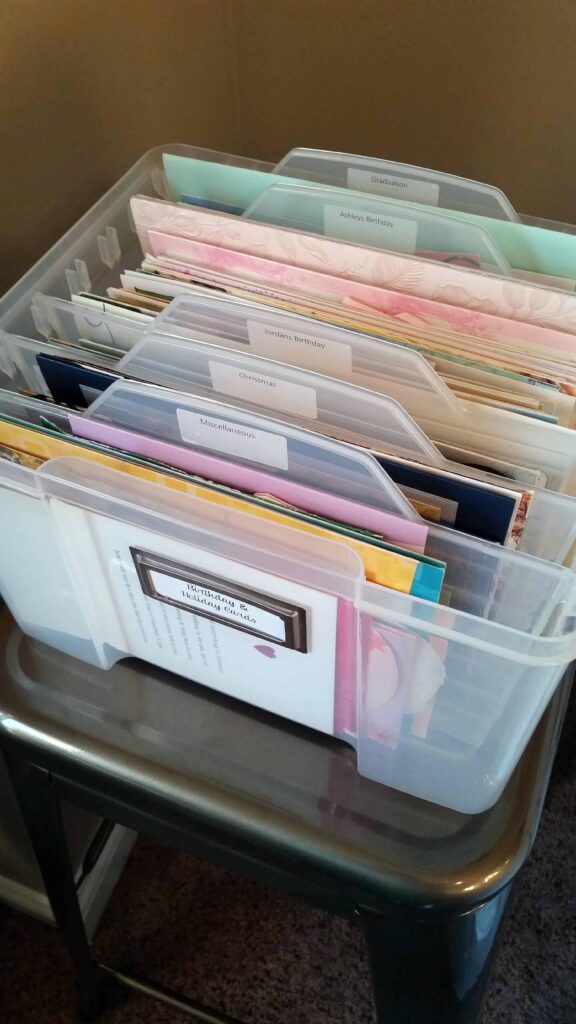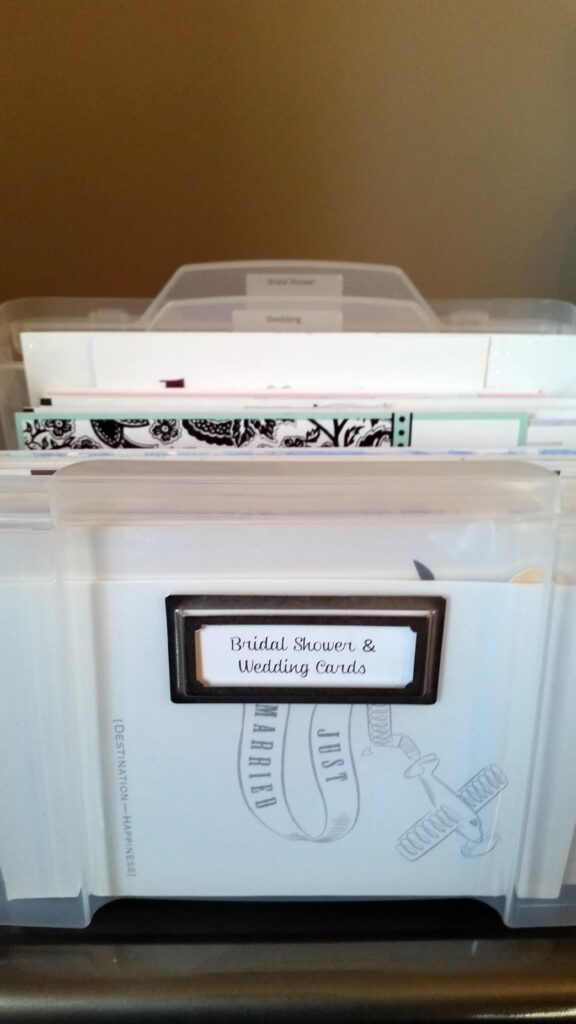 HOW TO STORE BLANK GREETING CARDS
For my blank card collection, I decided to display them in this vintage locker basket I bought at an antique mall. I thought they were just too cute to tuck away in a box, and wouldn't look bad just sitting on a shelf.
Plus I wanted these to be easily accessible so I would be reminded to use them more often for thank you's and just because occasions.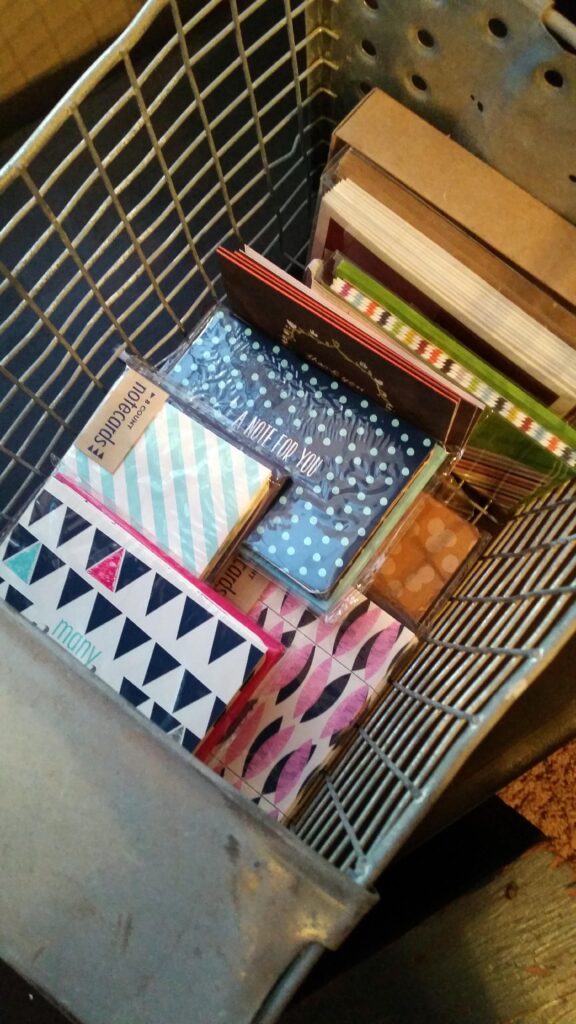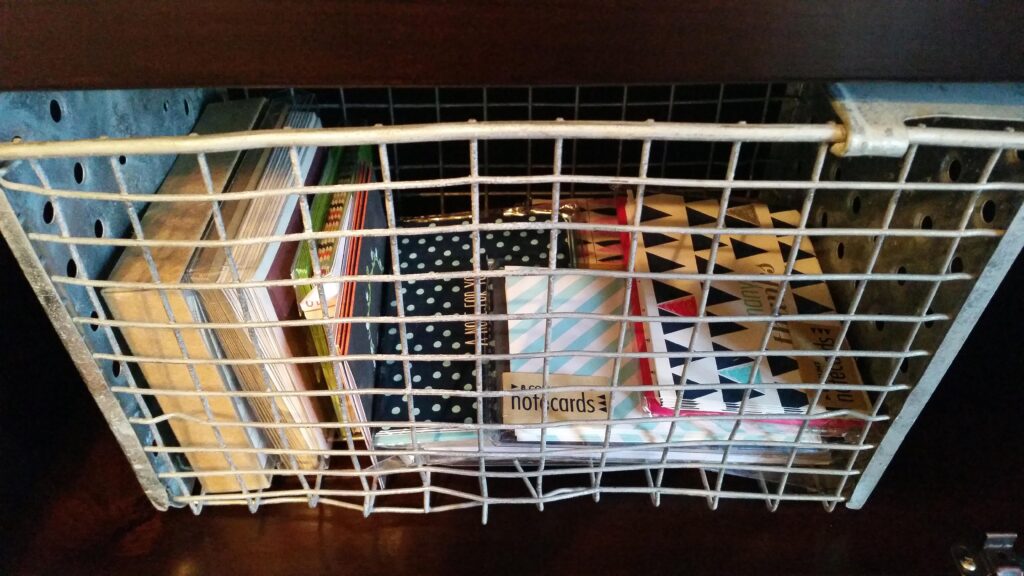 We have a good sized bachelor chest in our spare bedroom where I decided to store all of these containers, rather than leave them in the basement.
It's a great piece to keep things nice and organized, and also stored away and safe.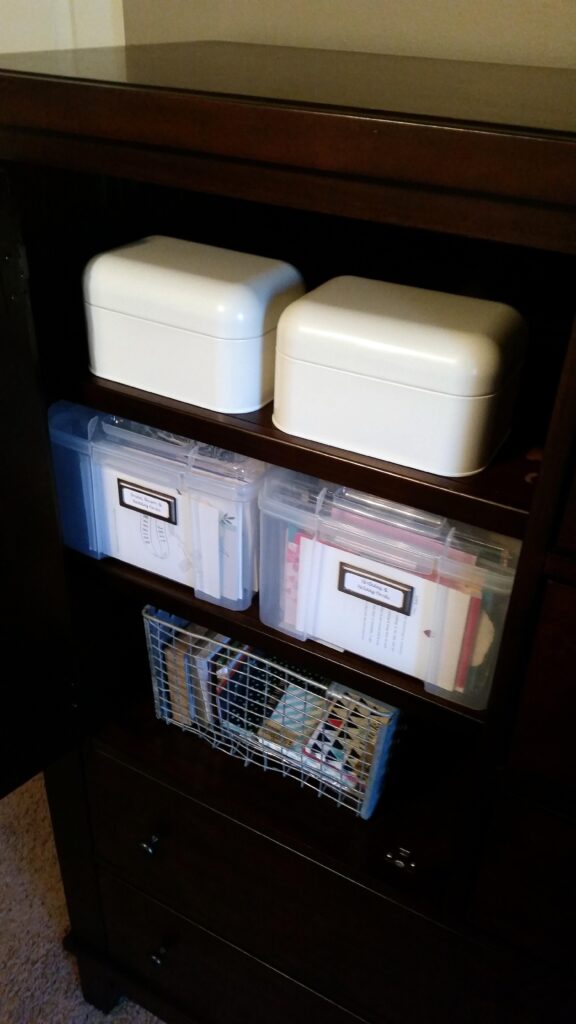 I hope this was helpful if you like to hold on to your greeting cards too!
Now I have to know, do you toss cards out or keep them?
SHOP GREETING CARD ORGANIZATION

OTHER ORGANIZATION POSTS
PIN HOW TO ORGANIZE GREETING CARDS FOR LATER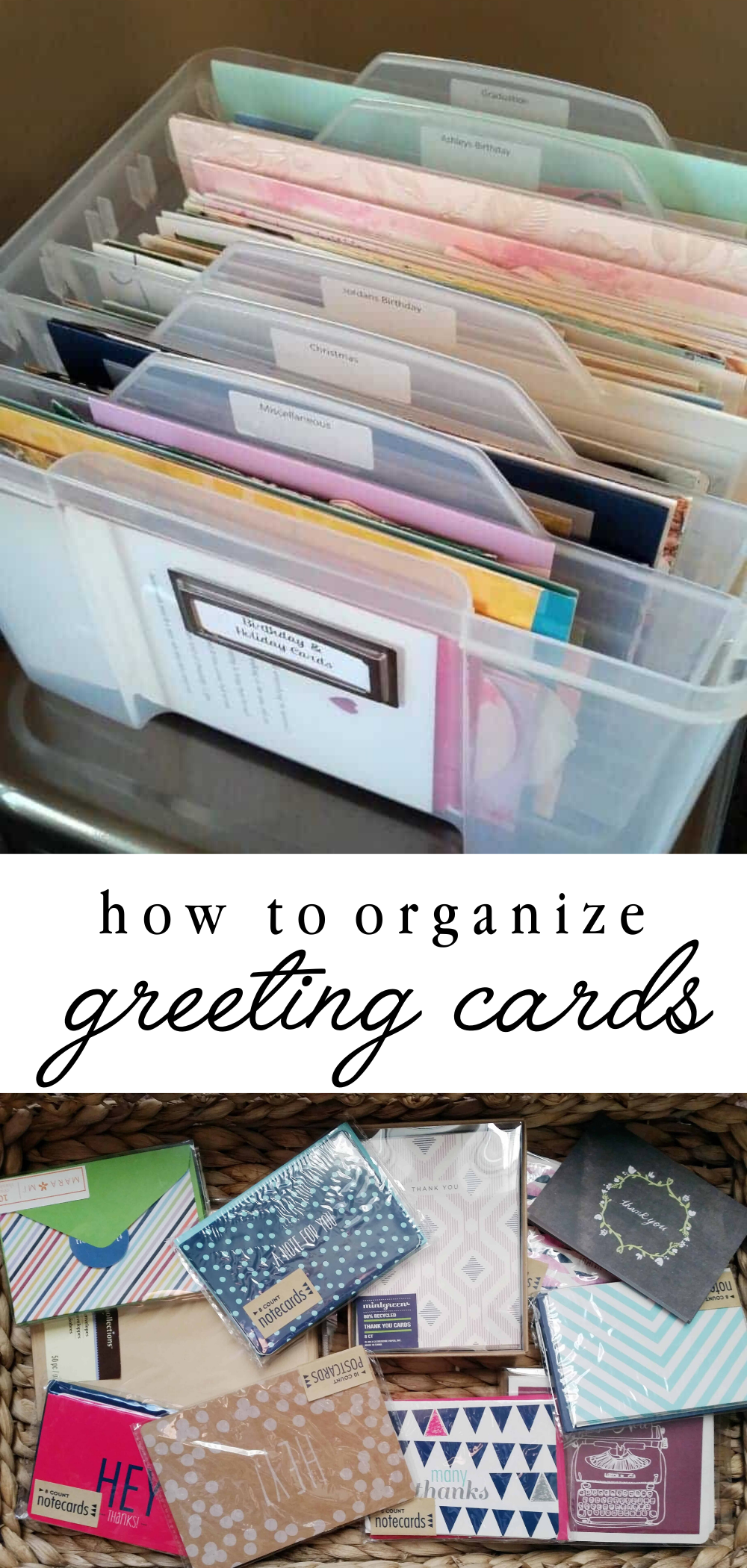 ---
F O L L O W A L O N G
Facebook | Instagram | Pinterest | Twitter
---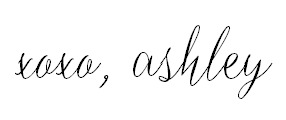 SaveSave
SaveSave