How to Organize a Linen Closet
This post may contain affiliate links. For more information please see our disclosure policy.
Hello there, friends! I feel like I have been away from this blog forever. I apologize, I have been sick for the last week with a miserable cold that I thought I had gotten rid of, but alas, it's back! I have to admit, it can get difficult to manage everyday life, a full time job, and trying to get out at least 2-3 blog posts each week. As I've read from other bloggers who have been doing this a lot longer than I have, it takes time to figure out how to balance it all. That being said, I will try my best to keep up! This blog doesn't feel like work to me, this is the fun part of my day! So when I get to work on a project and share it will all of you, that makes me so happy. And again, I cannot thank you enough for reading.
The next project on my list was to organize our hall linen closet. I have been trying to purge and get rid of things we don't use, so I can organize the things we regularly use a little better. This closet houses all of our towels, wash cloths, toilet paper, extra bathroom toiletries, first aid kit, etc. It was extremely hard to photograph because the closet is very narrow, so the pictures aren't the best, but it gives you an idea. Enjoy!!!
The top shelf of our linen closet holds our toilet paper, and rather than my husbands leaning tower of TP, I just used a woven basket I bought from TJ Maxx to store it all. Much cuter, right? [Sorry honey!]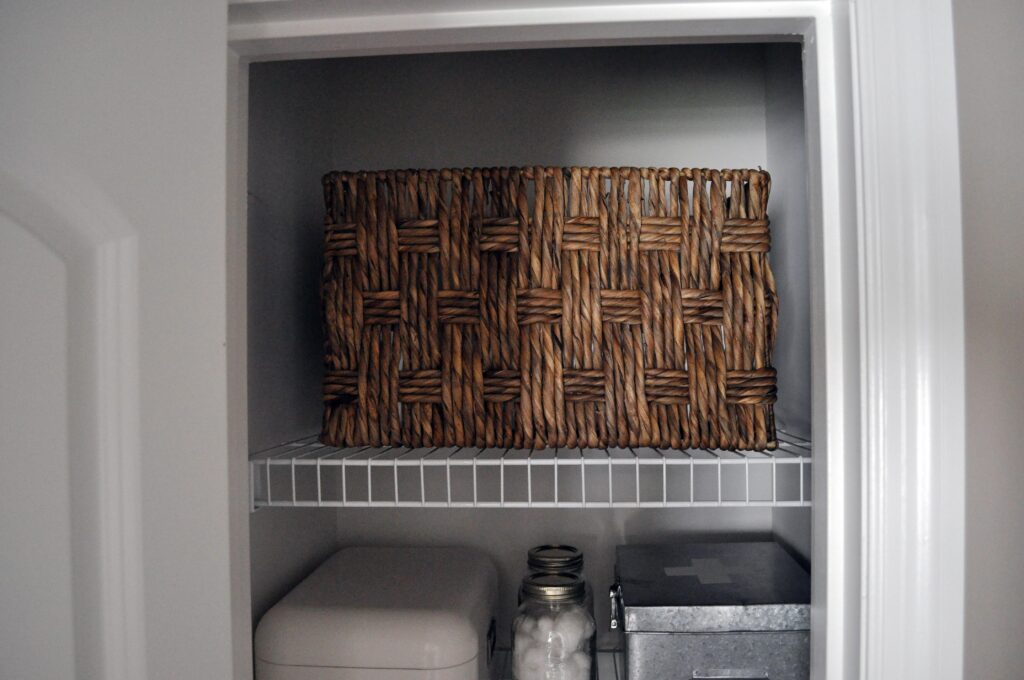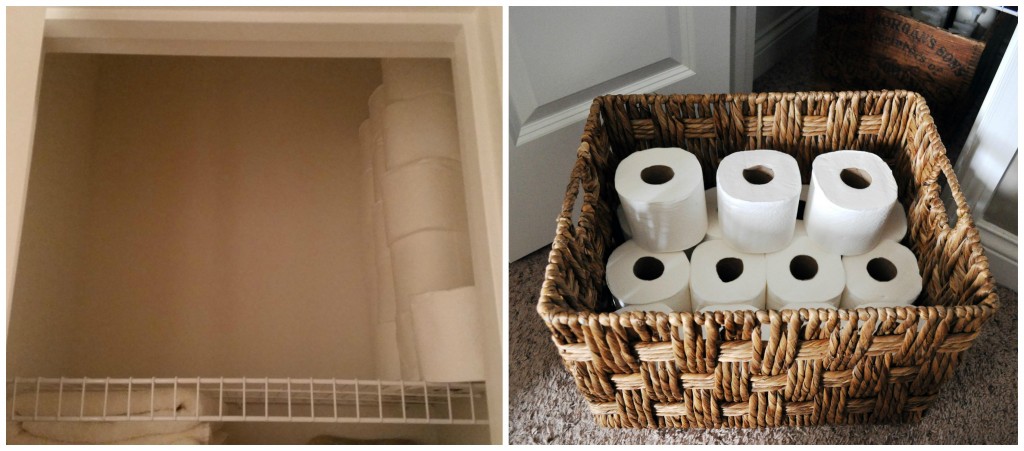 The next shelf holds an ivory tin storage box from Ikea that I put all of our extra toiletries in, such as cotton swabs, contact solution, extra tooth brushes, etc. I have two mason jars full of cotton balls and cotton swabs in the middle, and then this cute galvanized metal storage container from Tuesday Morning that I am using now as our first aid kit. I even painted a little cross on the top.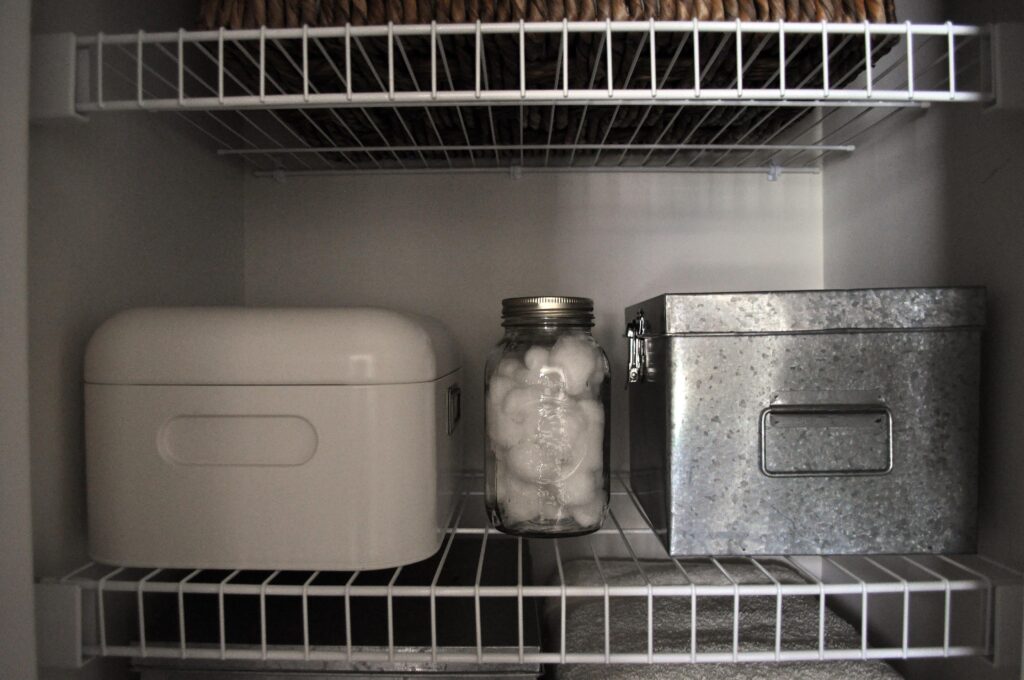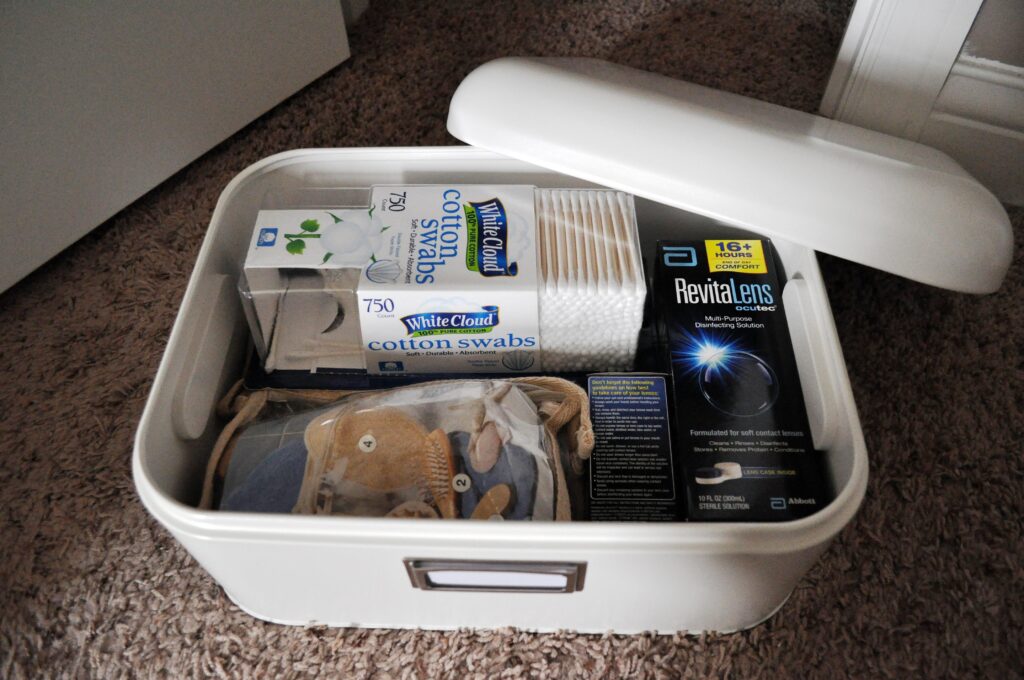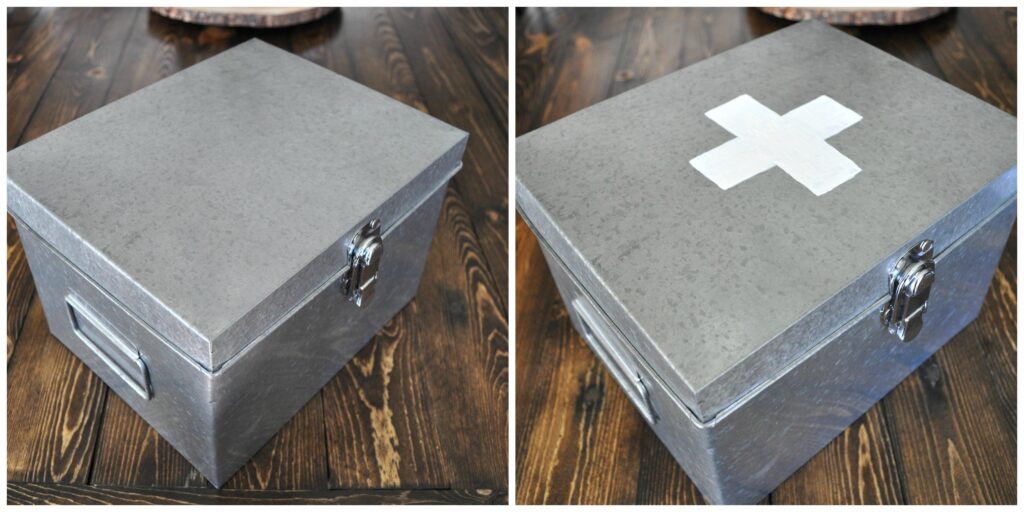 The next shelf is another galvanized metal storage container that I am storing all of our wash cloths and loofas in, and then a stack of bath towels.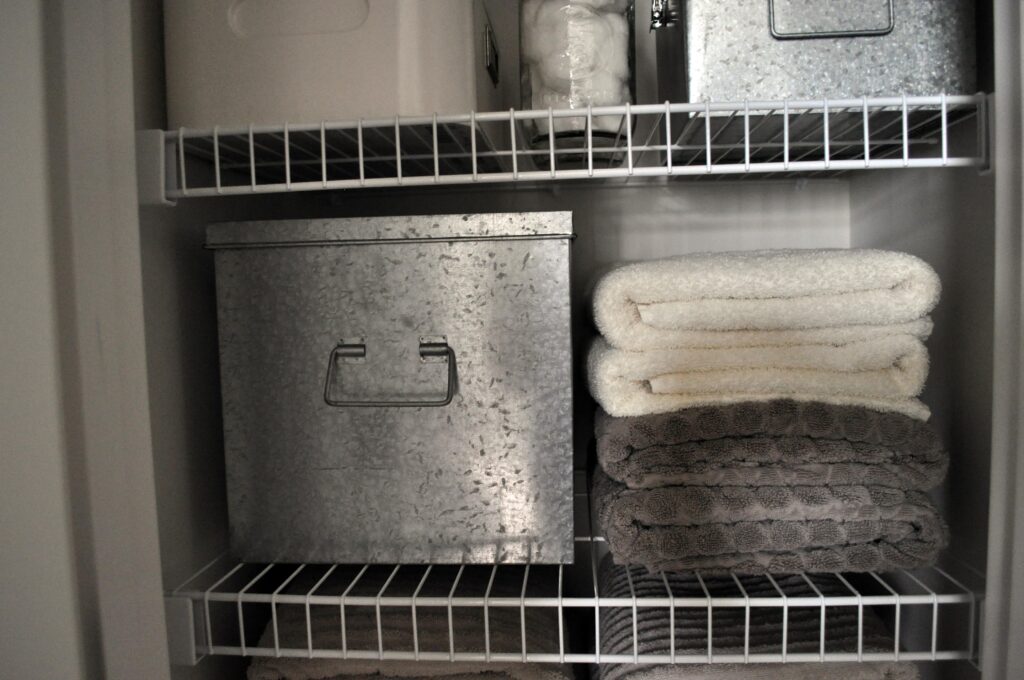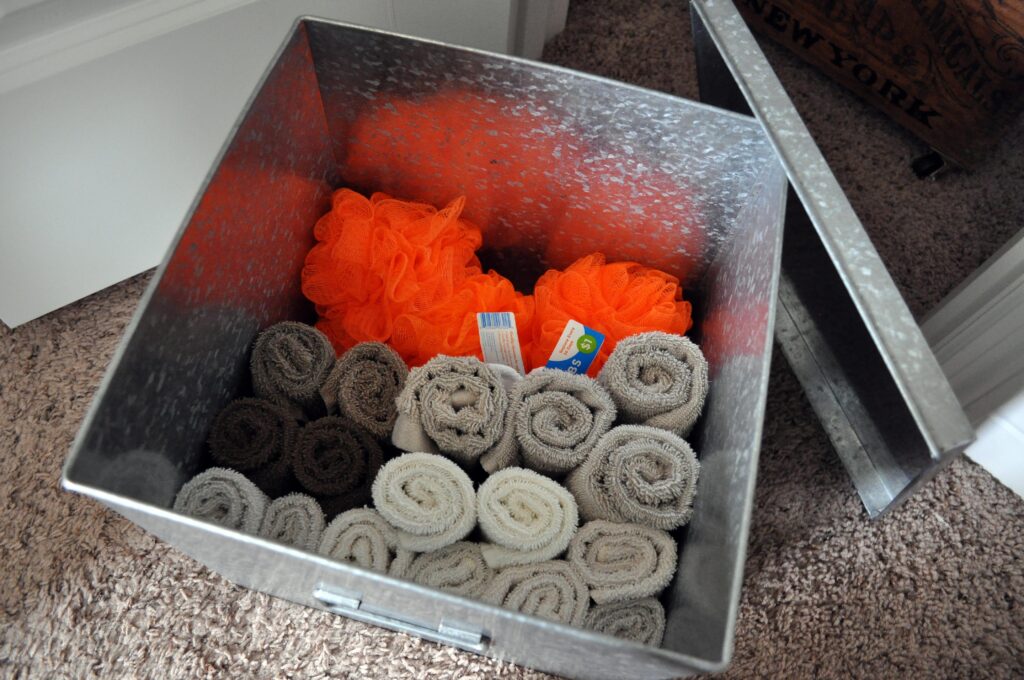 More towels…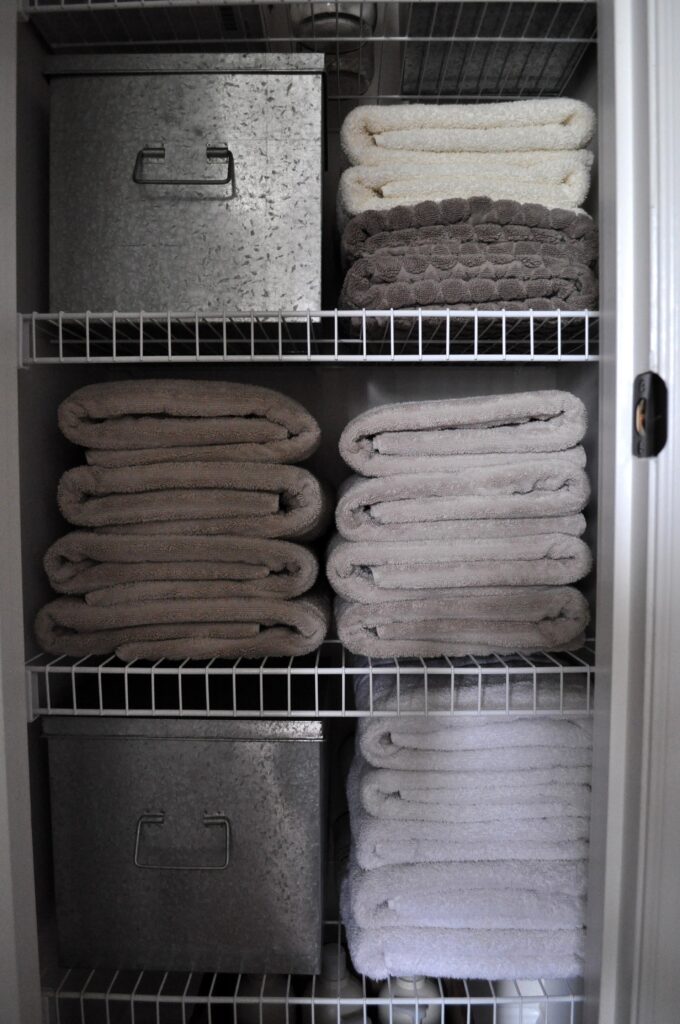 Next, a third galvanized metal storage container filled with hand towels.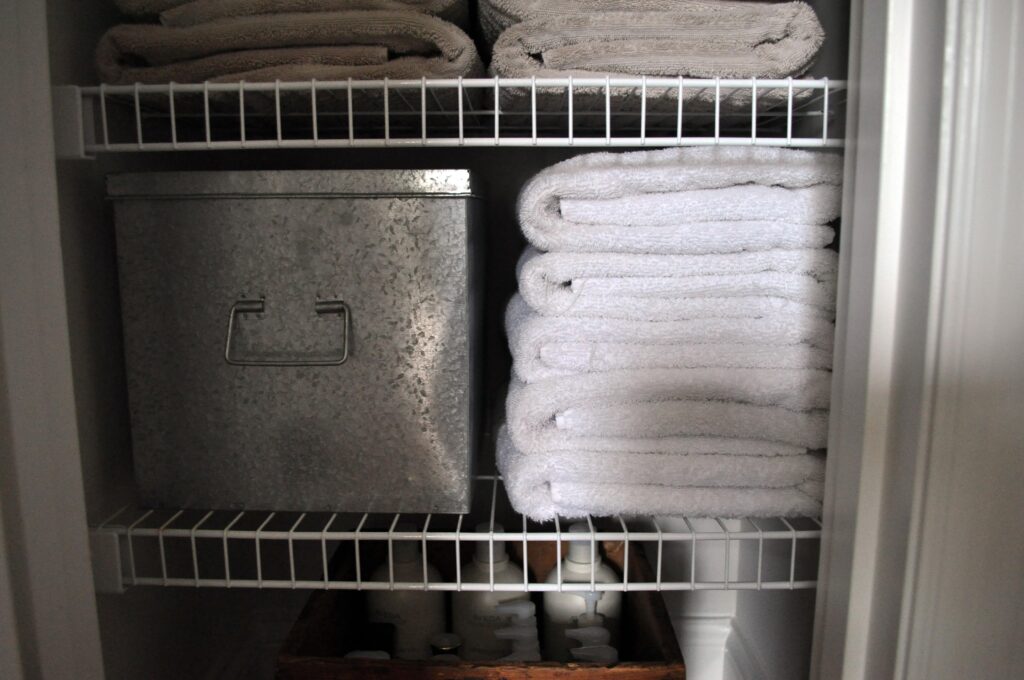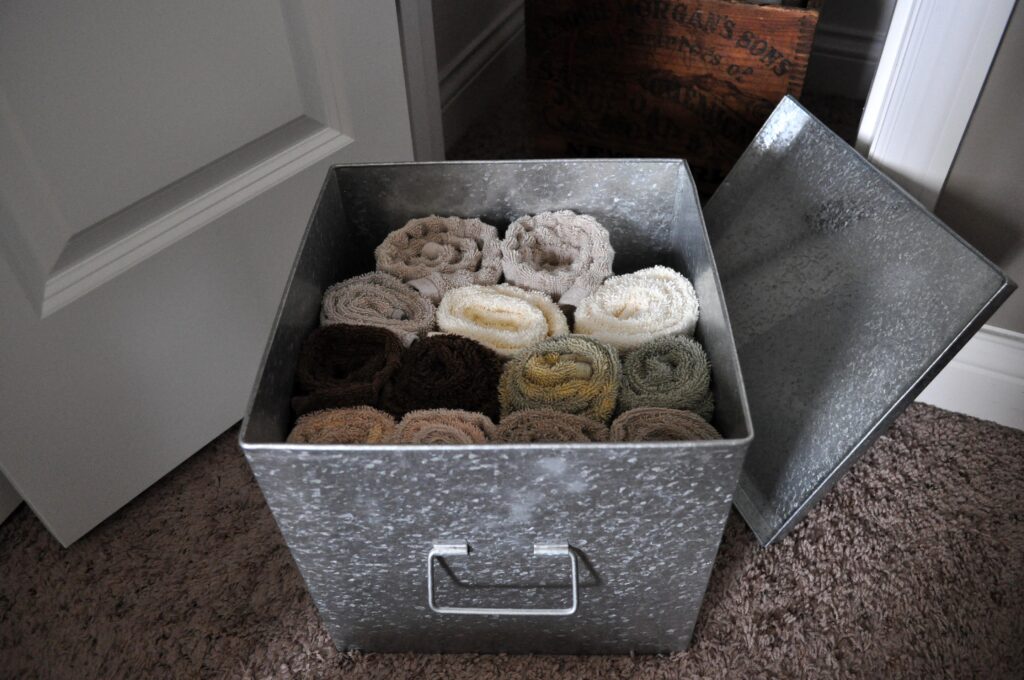 And lastly, I've had this crate forever and I love it for the bathroom. I put all of our extra shampoo & conditioners, and all of the Bath & Body lotions and soaps I have been hoarding from their amazing sales. I can't help it! I bought some casters from Lowes to add to the bottom so it's easy to just roll out when I need to grab something.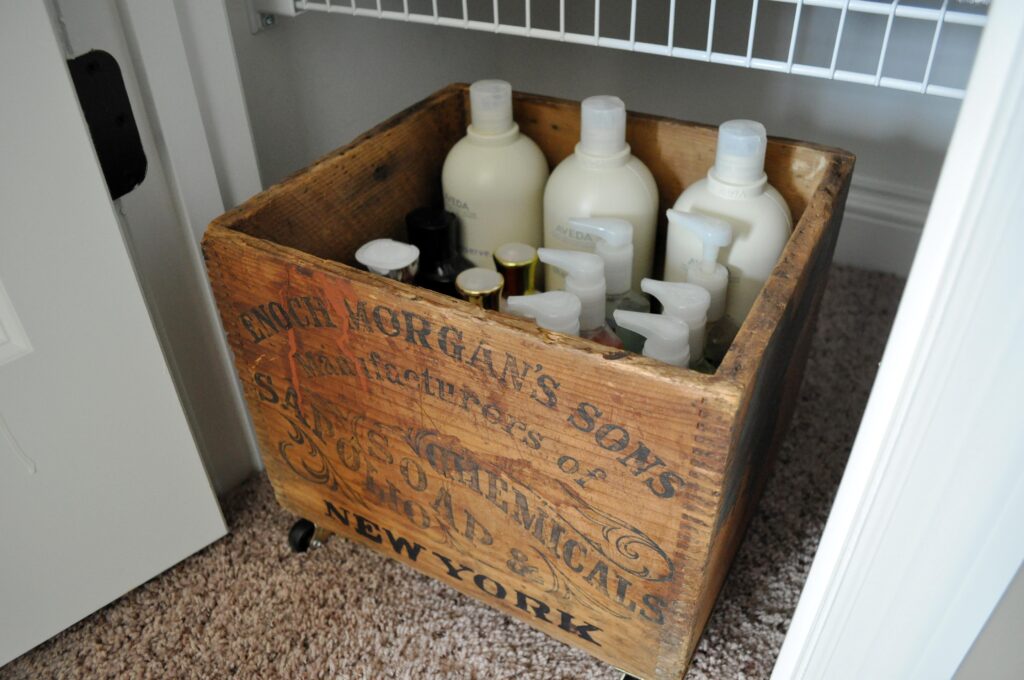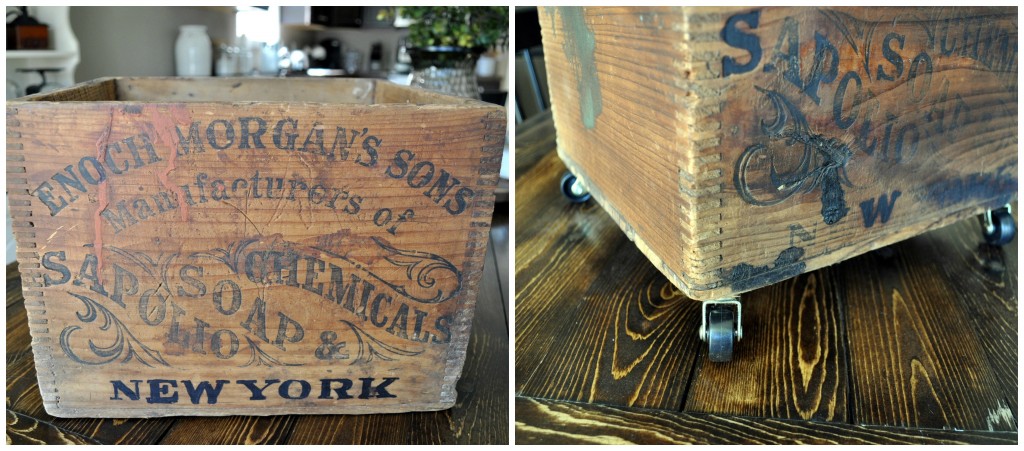 I think our linen closet looks so much better, very clean and organized just how I love it. Hope you love it too!!! Thanks again for stopping by, and I hope you have a lovely Tuesday night!!!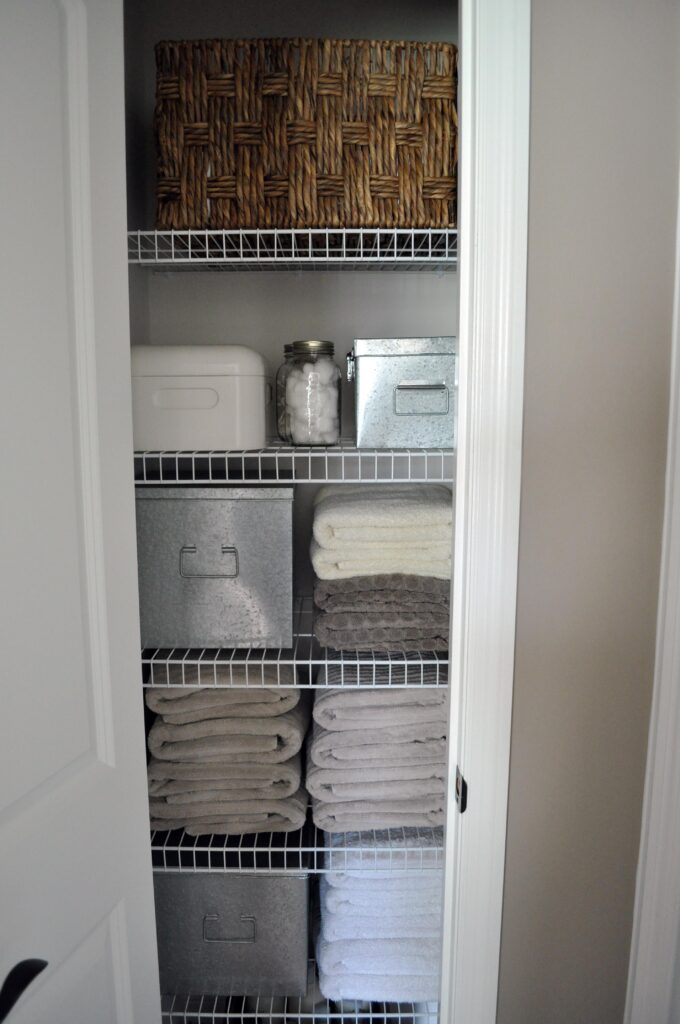 SaveSave
SaveSave