Key Holder
This post may contain affiliate links. For more information please see our disclosure policy.
I have learned very quickly that blogging takes a lot of patience. Something that I struggle a great deal with sometimes! It is a lot of planning and a lot of waiting. Waiting for stain to dry. Waiting for paint to dry so you can apply a second coat only to wait for that one to dry. Waiting for sales on something you are too thrifty to pay full price for. Waiting on online orders to show up on your doorstep. Waiting for the natural light of a sunny day to take your pictures, because you absolutely cannot use indoor lighting if you want a good photo. Then there is waiting for the perfect time of day to post your project so the max amount of people will see it. There is so much more thought and planning than I ever imagined before I started blogging. However, it is something that I absolutely love, so patience is something that I am learning to have more of.
Sometimes it's all about waiting for one little thing to inspire you to come up with an idea for a project. This particular project started when I found these adorable zinc letters at Michaels. I have been wanting to change up the ugly key holder in our laundry room and figured these would be perfect. I visualized what I wanted it to look like in my head and went to Lowes to pick up some wood, and got started. I don't draw out ideas or anything, and I am awful at measuring stuff out, so most of the time I just eyeball it, and wing it. I don't like for things to be perfect, so this is far from it, but I love how it turned out.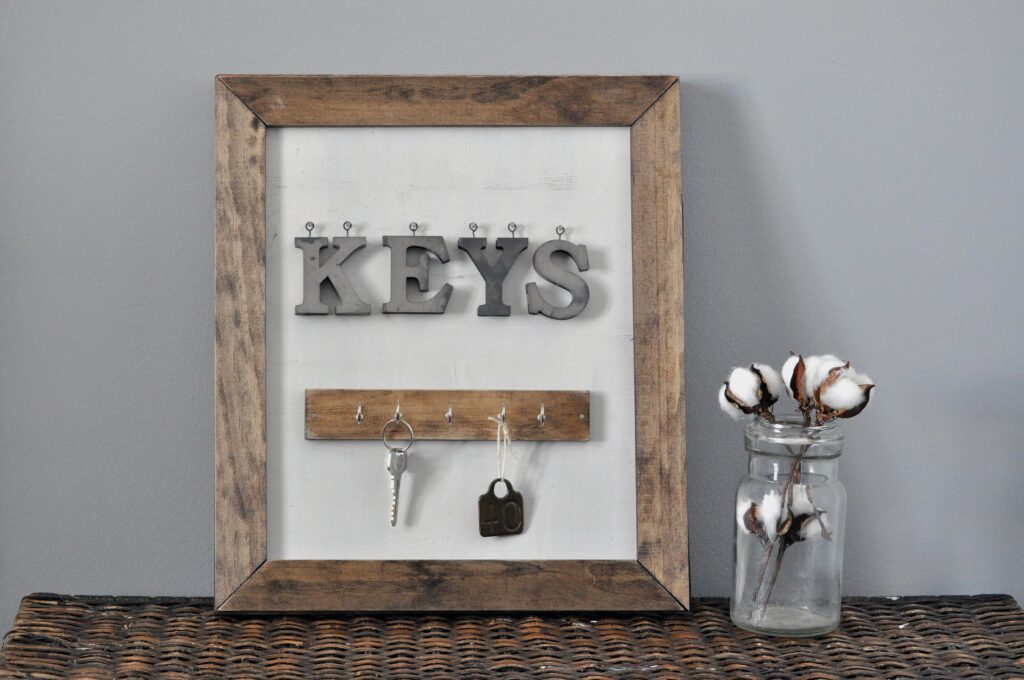 Here is what my super sad looking key holder looked like before this beauty. Excuse my cell phone picture, it is awful looking!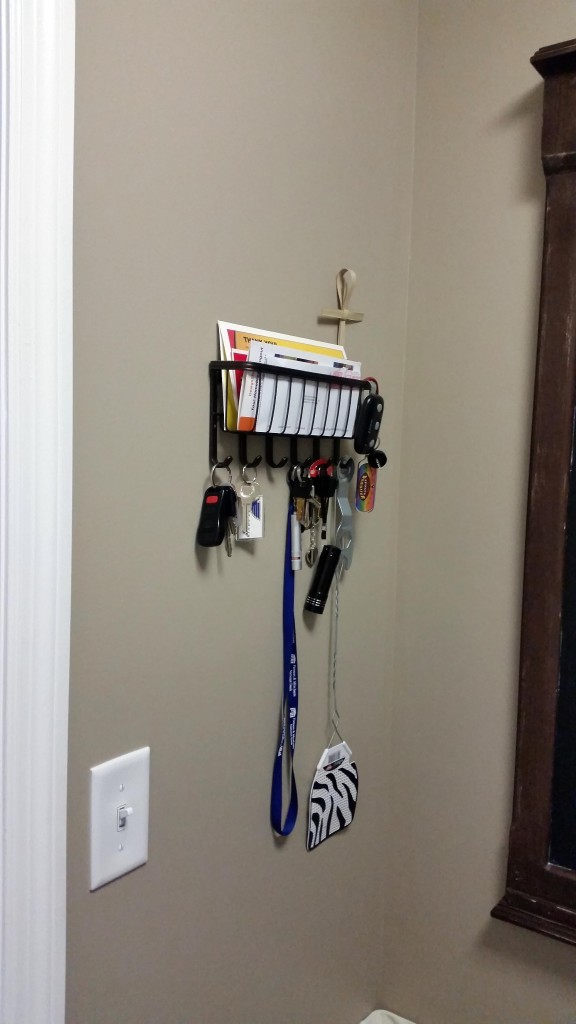 Another after work, nighttime cell phone picture. I will get better at providing step by step instructions for these projects, but since I work a full time day job all these projects usually get done quickly at night when I have the spare time.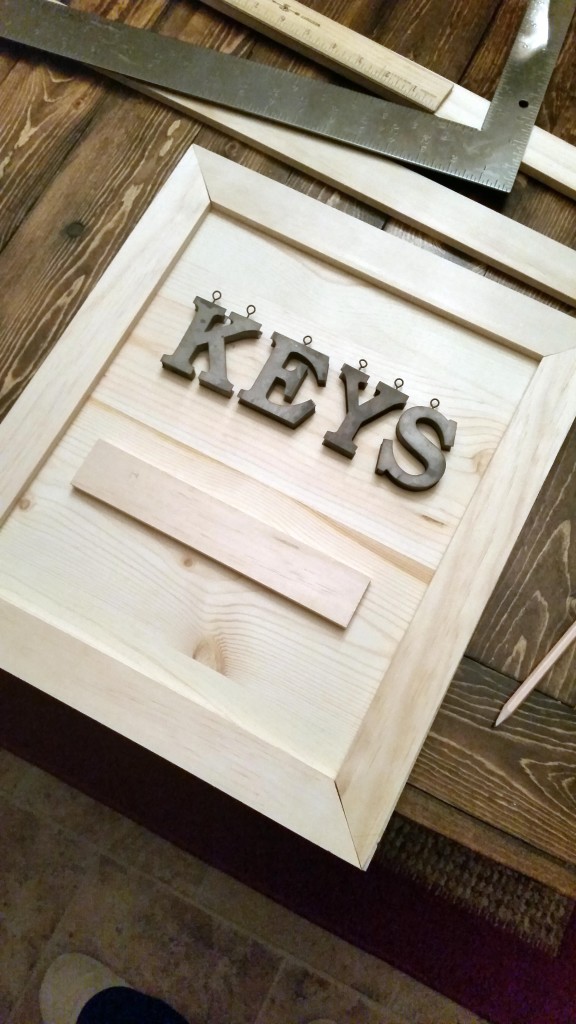 I really loved this project because recently I found a vendor nearby my in-laws house that sells Miss Mustard Seed Milk Paint. I have always wanted to try it out, so I bought a tester size in Grain Sack. The paint comes in powder form and you just mix equal parts paint powder with equal parts water, and there ya have it! The color in my pictures don't do justice to how great it looks! I will definitely be using it again!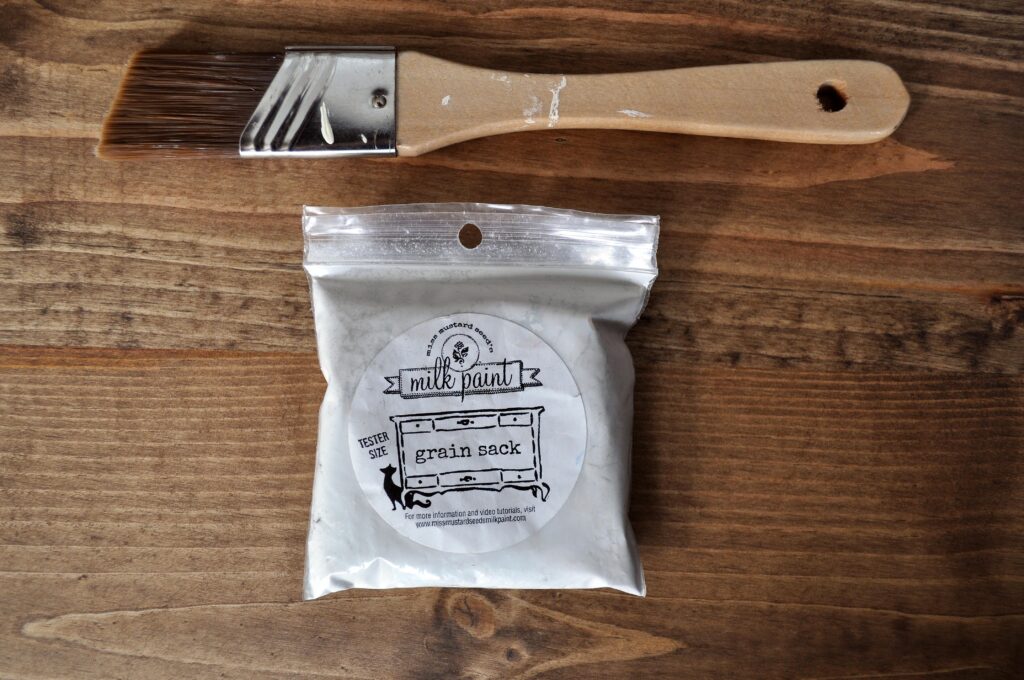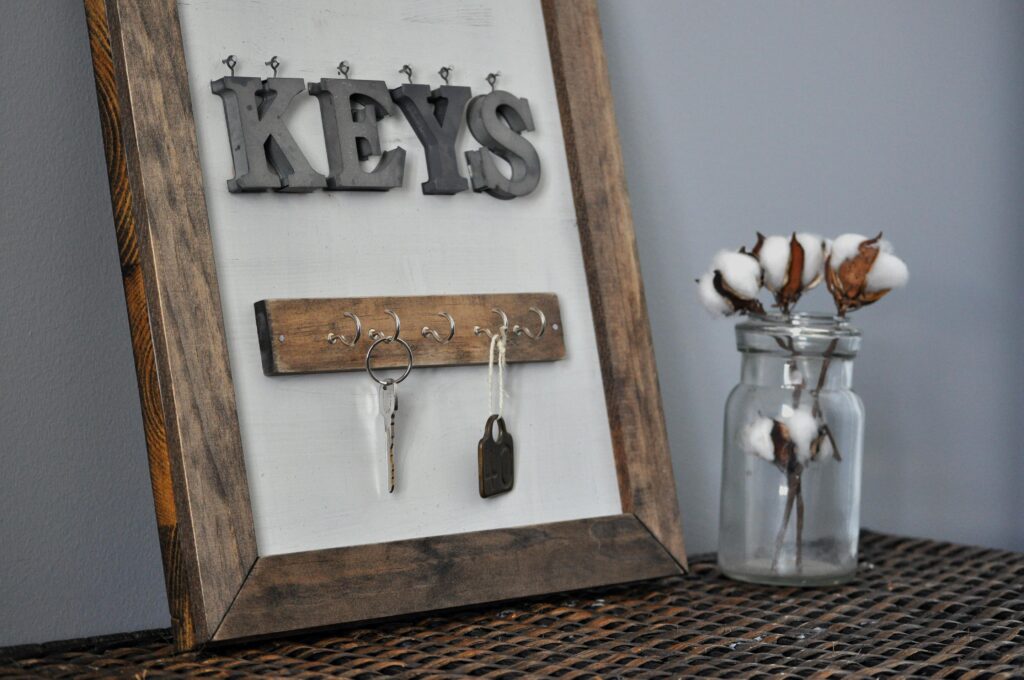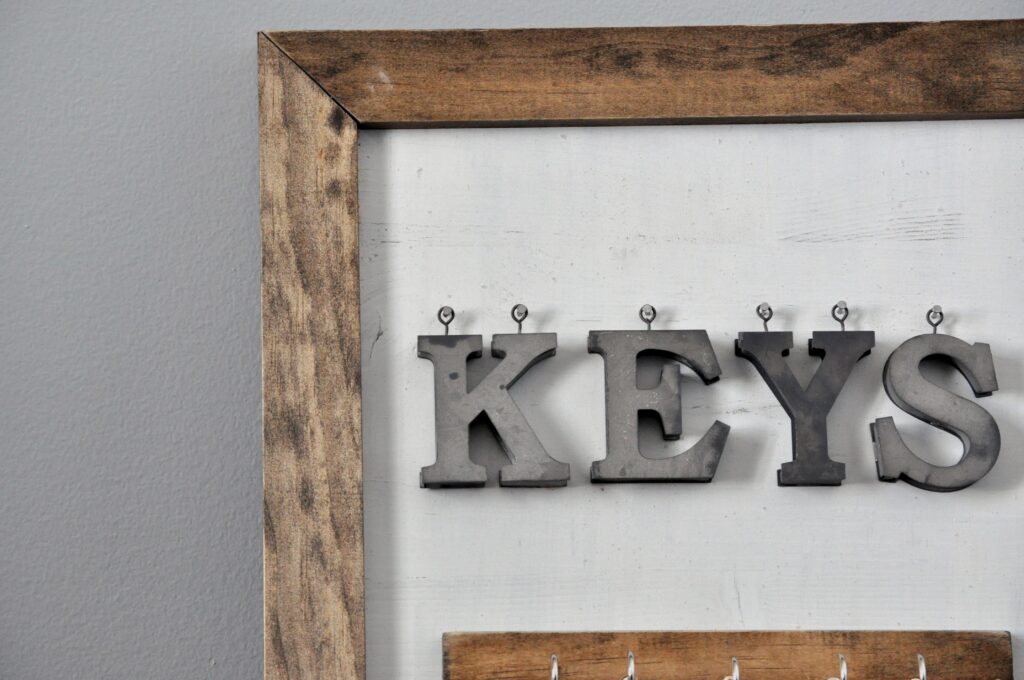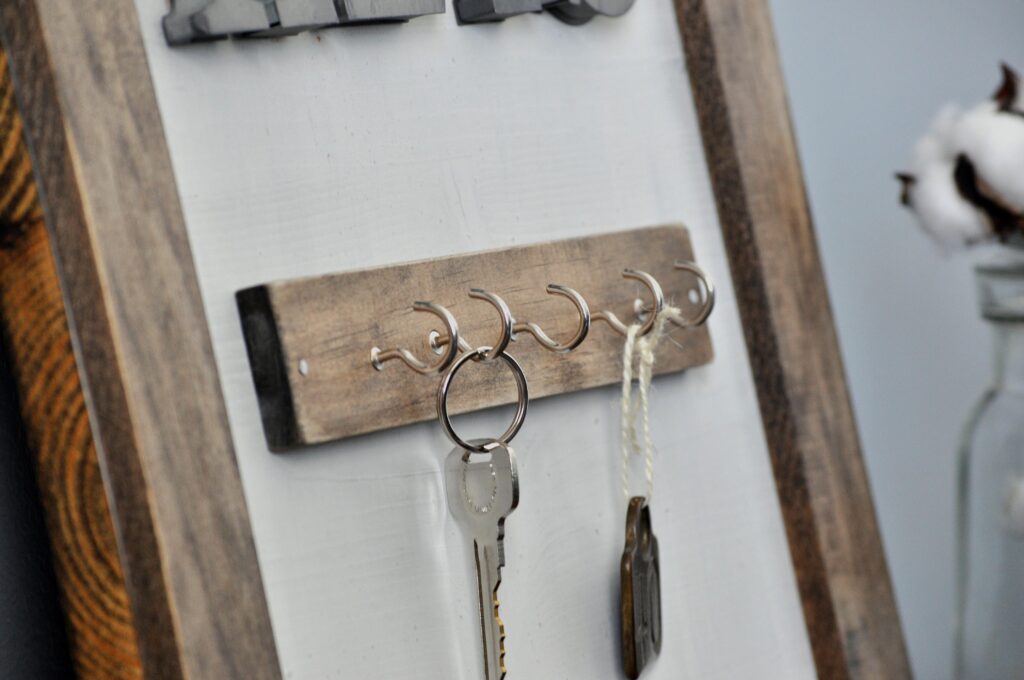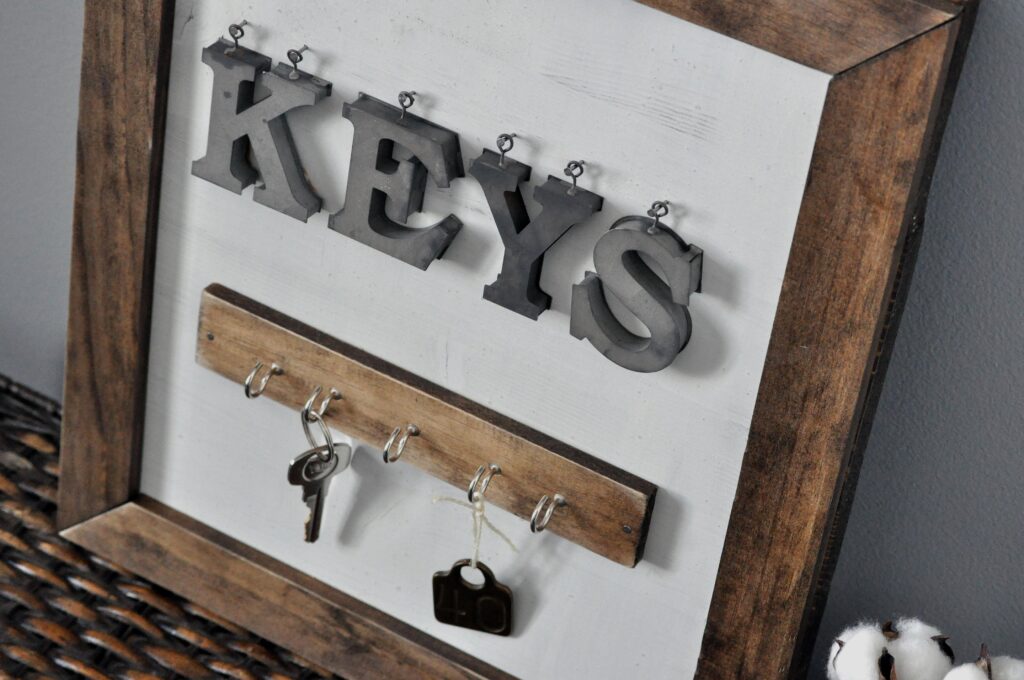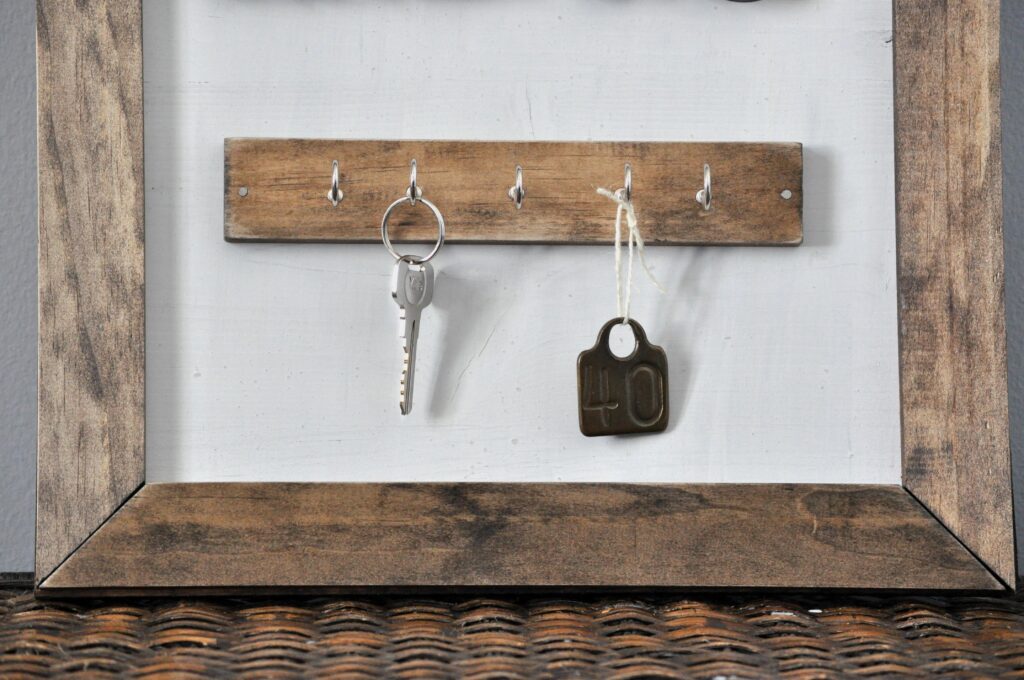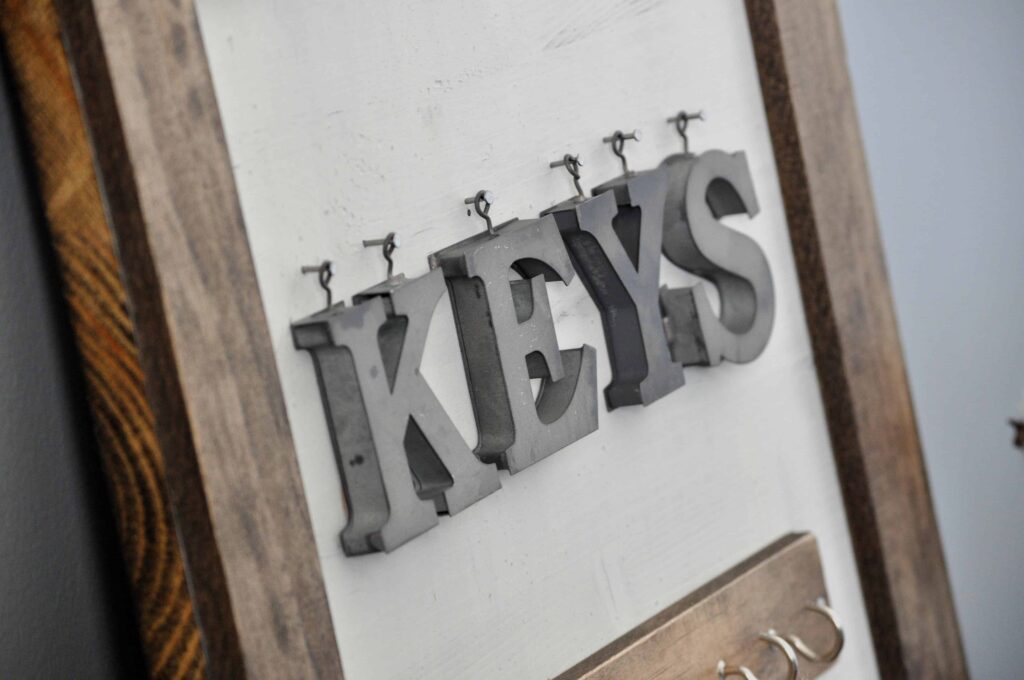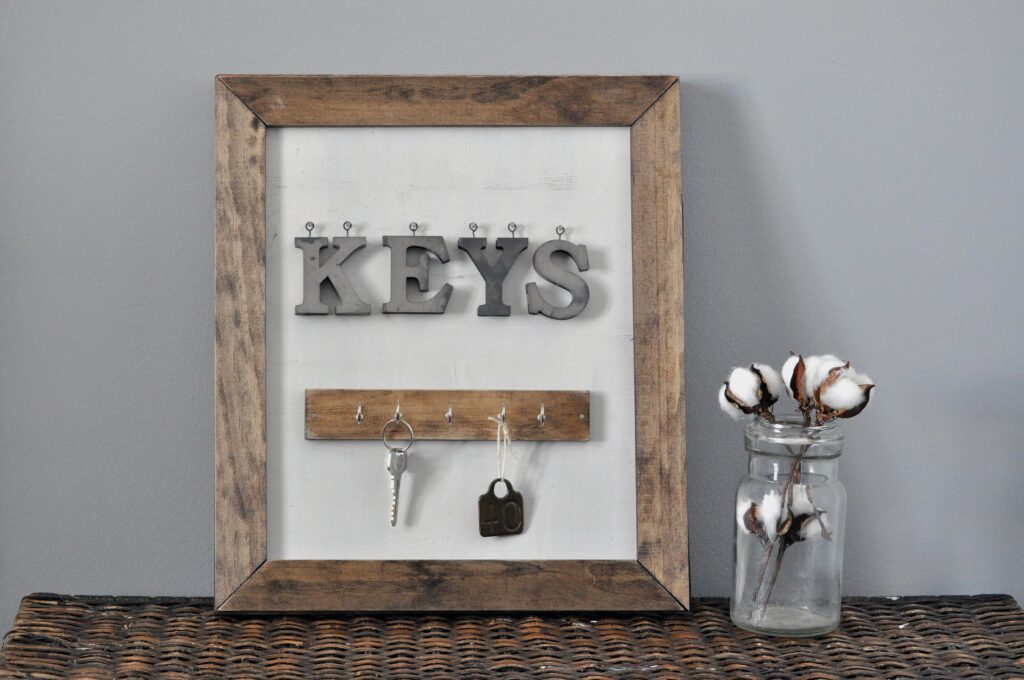 So this will be the newest edition to my laundry room. Hope you love my DIY Key Holder!
Don't forget to follow me on Instagram and Facebook for extras! Also you can SUBSCRIBE to Little Glass Jar via email on the sidebar for emailed blog posts!
<a href="http://www.bloglovin.com/blog/12813027/?claim=r9bswz2jp2f">Follow my blog with Bloglovin</a>