Office Cubbie Makeover
This post may contain affiliate links. For more information please see our disclosure policy.
My office is slowly but surely becoming my favorite room to redecorate in our house. It used to be the home to all of my husbands sports stuff, and to say he has a lot of sports things is the understatement of the century. Last winter he so nicely let me pack it all up and do whatever I wanted with the office. Considering I do spend forty hours a week working in there, I couldn't resist. I'll share the whole makeover process with you once I am done and do the entire reveal, but I did want to share my favorite piece in there right now.
My aunt gave me this amazing wooden cubbie that she had sitting around in her garage for free. First of all, I never pass up free furniture if it can be saved and refinished. Second, when I saw this unique piece, my gasp alone was enough for her to know I had fallen in love with it. I knew it would be perfect for the office, and I knew immediately just by how great the woodgrain looked that I wanted to stain it. So I grabbed my favorite Minwax Dark Walnut wood finish and got busy.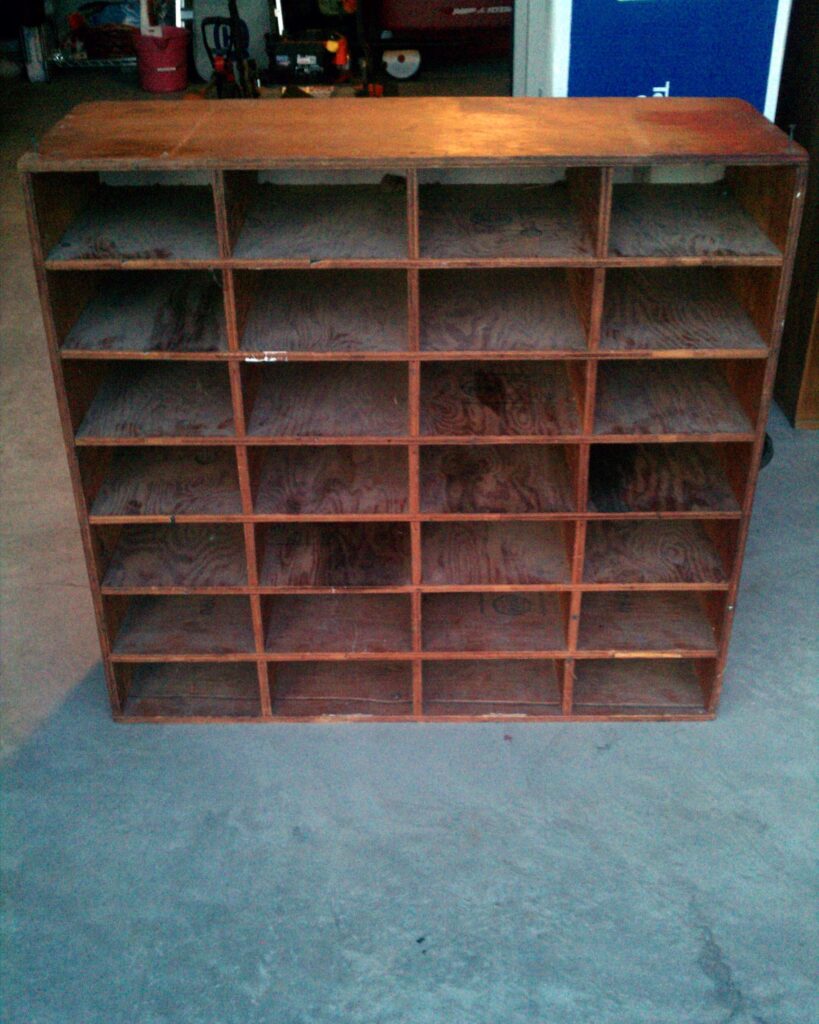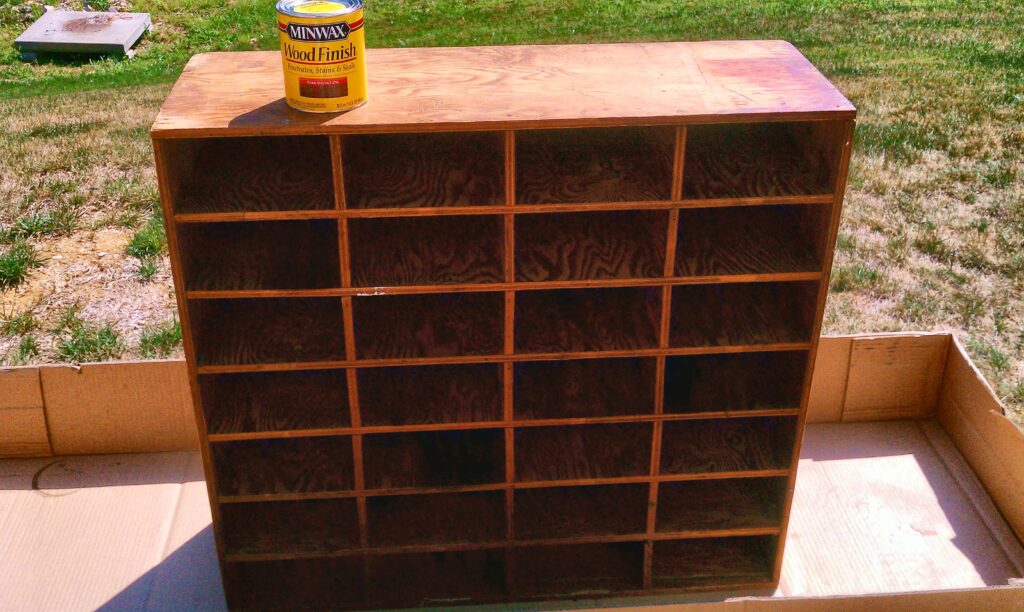 I still want to add these little number plates I found recently to each slot, and I need to hang the cork board so it isn't just sitting on the top of the cubbie. I've also debated adding some very small legs to the bottom just to give it a little boost off of the floor. Let me know what you think I should do! And again, most of what you see in each cubbie is from an antique mall or the flea market. I love that I can store office supplies in them and it still gives the old look I love. Hope you love this makeover as much as I do!!!