Mother's Day Gift Guide 2020
This post may contain affiliate links. For more information please see our disclosure policy.
A simple Mother's Day gift guide to help you shop for the special women in your life. Beautiful, thoughtful gift ideas any mother would love.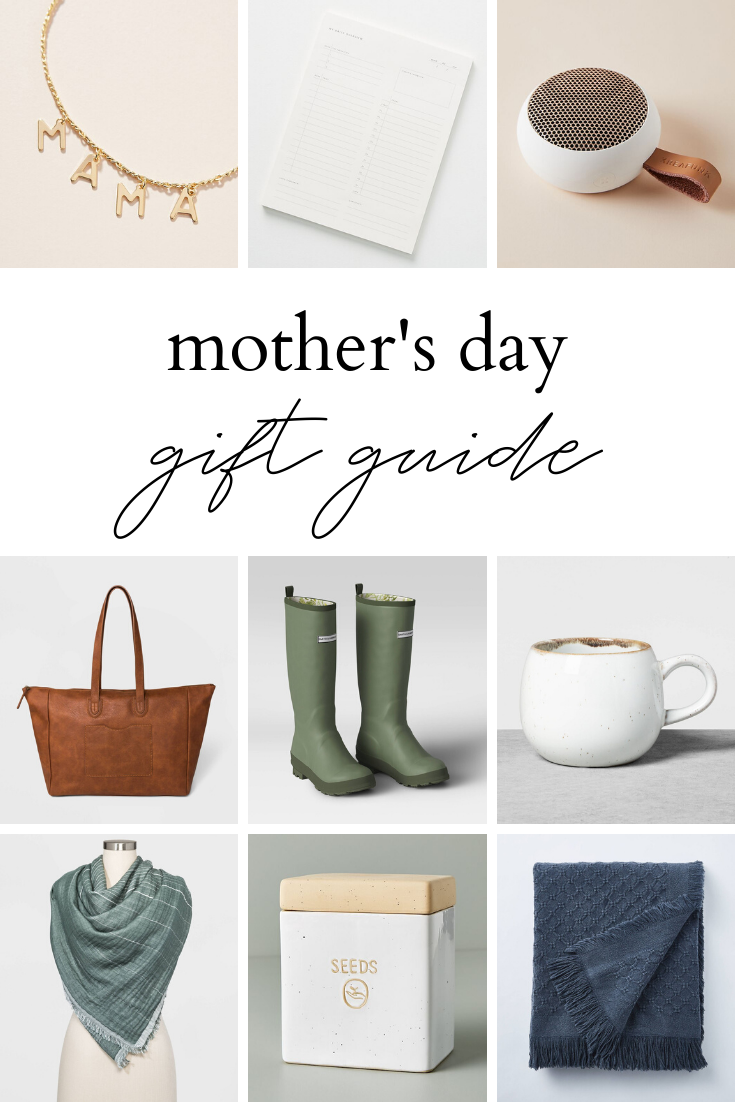 Raise your hand if you are a last minute shopper. My hand would be raised high because I'm definitely guilty! I'm a procrastinator to my core, but I'd like to think it's because I work well under pressure.
At least that's what I keep telling myself.
Regardless, I wanted to share my Mother's Day gift guide with you just in case you were still in need of ideas! I know this is such a strange time in the world, and shopping has been difficult no matter what you are needing to get. But so many stores are offering express shipping and store pickup, so it makes it safer and a little more easy.
I have found though since I myself have become a mom, online shopping has been my new best friend. So here are a few things I think would make great gifts for the most important ladies in your life!
Affiliate links are provided below for your convenience. For more information, see my full disclosure here.

And to all the moms out there, I hope from the bottom of my heart you have the very best Mother's Day! It's my first one with my sweet girl here, and I cannot tell you how happy that makes me!
And as always, to the women who are patiently waiting for their miracle babies, I know this day is hard. I see you, and I am sending you so much love.
---
F O L L O W A L O N G
Facebook | Instagram | Pinterest | Twitter
---