50 Pretty Home Organizers $10 and Under
This post may contain affiliate links. For more information please see our disclosure policy.
Shop fifty pretty home organizers all under ten dollars! Get your house organized with these affordable finds!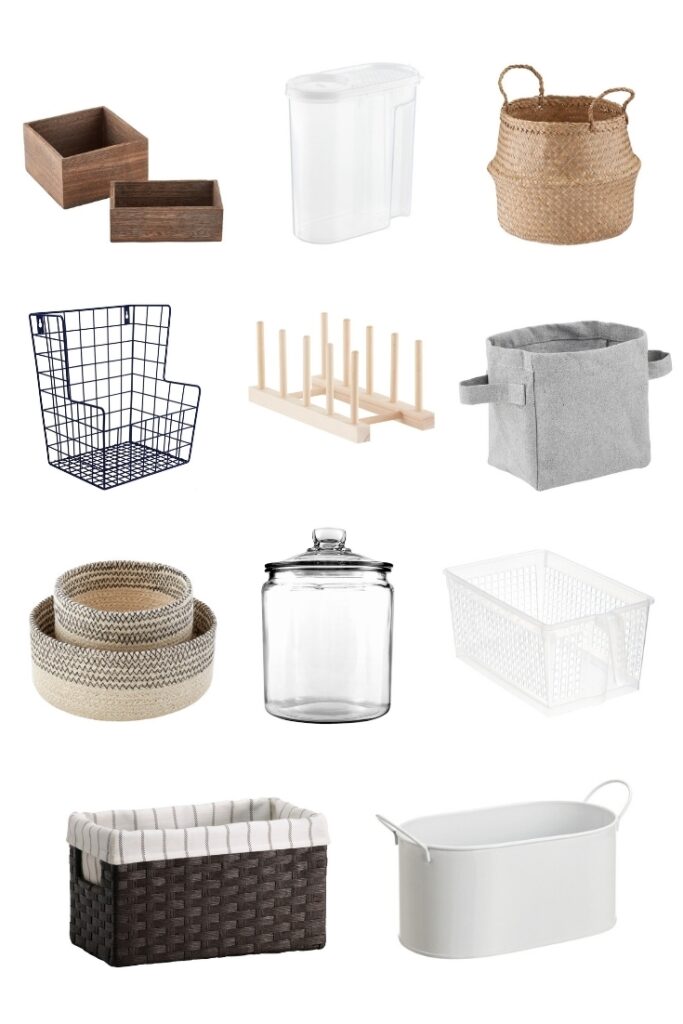 It's the start of the year, which means everyone's on a kick to purge all the things and get their home organized. Guilty as charged, I am too! Enter: pretty home organizers!
For me, this time always comes with an intense deep clean and a lot of trips to goodwill. I love a fresh start in a clean house! There really isn't anything better!
For the last few weeks, I have been very slowly going room to room, evaluating the space, and scrubbing it from top to bottom. I say slowly because well, apparently everything moves at a different pace when you are growing a tiny baby.
Which gives me even more motivation to get my house in order! Too soon for nesting?
This post does contain affiliate links for your shopping convenience.
My method has been to purge, clean, then organize. It is much easier to buy the needed and necessary organizers once you know exactly what you need for each space.
Also, I am on a major budget. So as I was browsing online for specific items, I figured I would share the good ones I found with you!
They are all ten bucks and under! Can't beat that!
Shop Affordable and Pretty Home Organizers

I hope this helps in any way to get you going if you are on the organization kick too! I always find that when I have something new to clean or decorate with, it sparks motivation.
And with these being affordable, you can't go wrong! No sense in breaking the bank at the start of a new year.
Cute organizers are always a nice little surprise behind a closed door or drawer.
Are you organizing? Tell me what you are working on!
---