Wooden Coffee Table Makeover
This post may contain affiliate links. For more information please see our disclosure policy.
See how I refinished an old wooden coffee table that I found on Facebook marketplace in just a few easy steps.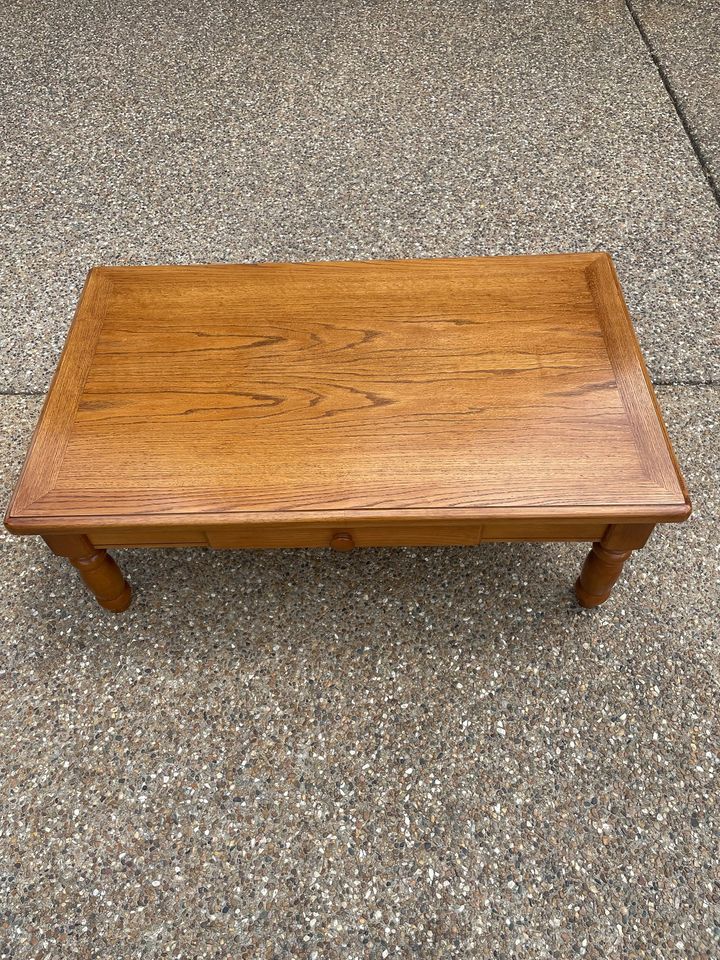 I've been on the lookout for a new (to me) coffee table for quite some time now. I knew I wanted something that was affordable, and solid wood that I could restore myself, so I kept a lookout on Facebook Marketplace for just that.
I can rarely find new pieces that I actually like these days, so being able to customize something old to exactly how I want it is my ideal situation.
We've had our industrial coffee table that we built in our living room for years now. I still love it, but it was getting a little worn down and we were just ready for something different.
Enter shiny, orange, twenty dollar, perfect wood table.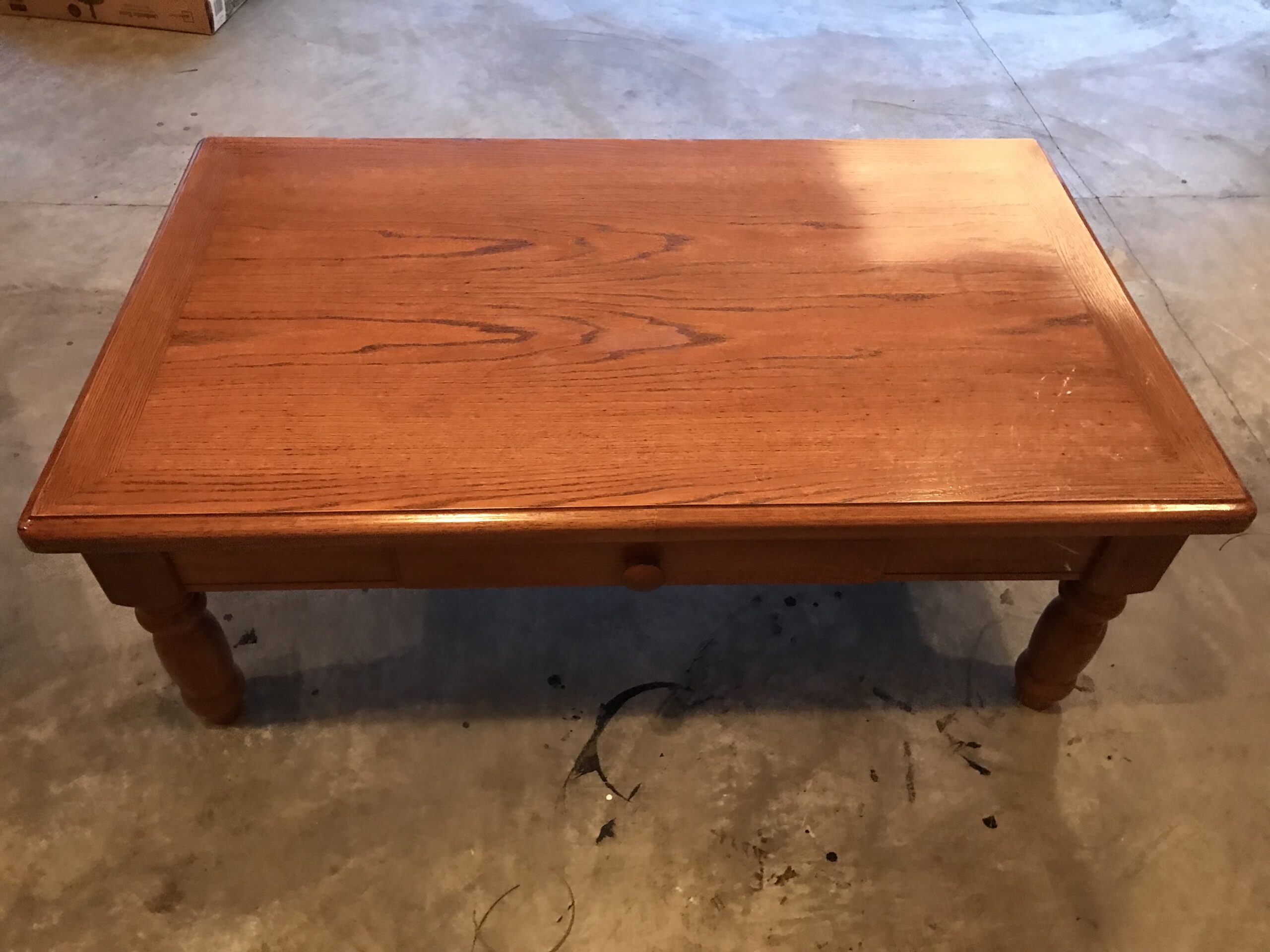 It was the exact shape and size I wanted. The legs were turned perfectly, and the little drawer with the wooden knob was the best little vintage touch. And you can't beat twenty bucks!
My plan was simple. Sand off the orange glossy finish, then just restain it the color I wanted.
Supplies Needed to Restore Wooden Coffee Table
Sander with 80 grit/220 grit Sandpaper
Sanding Block
Wood Stain
Polycrylic in Clear Matte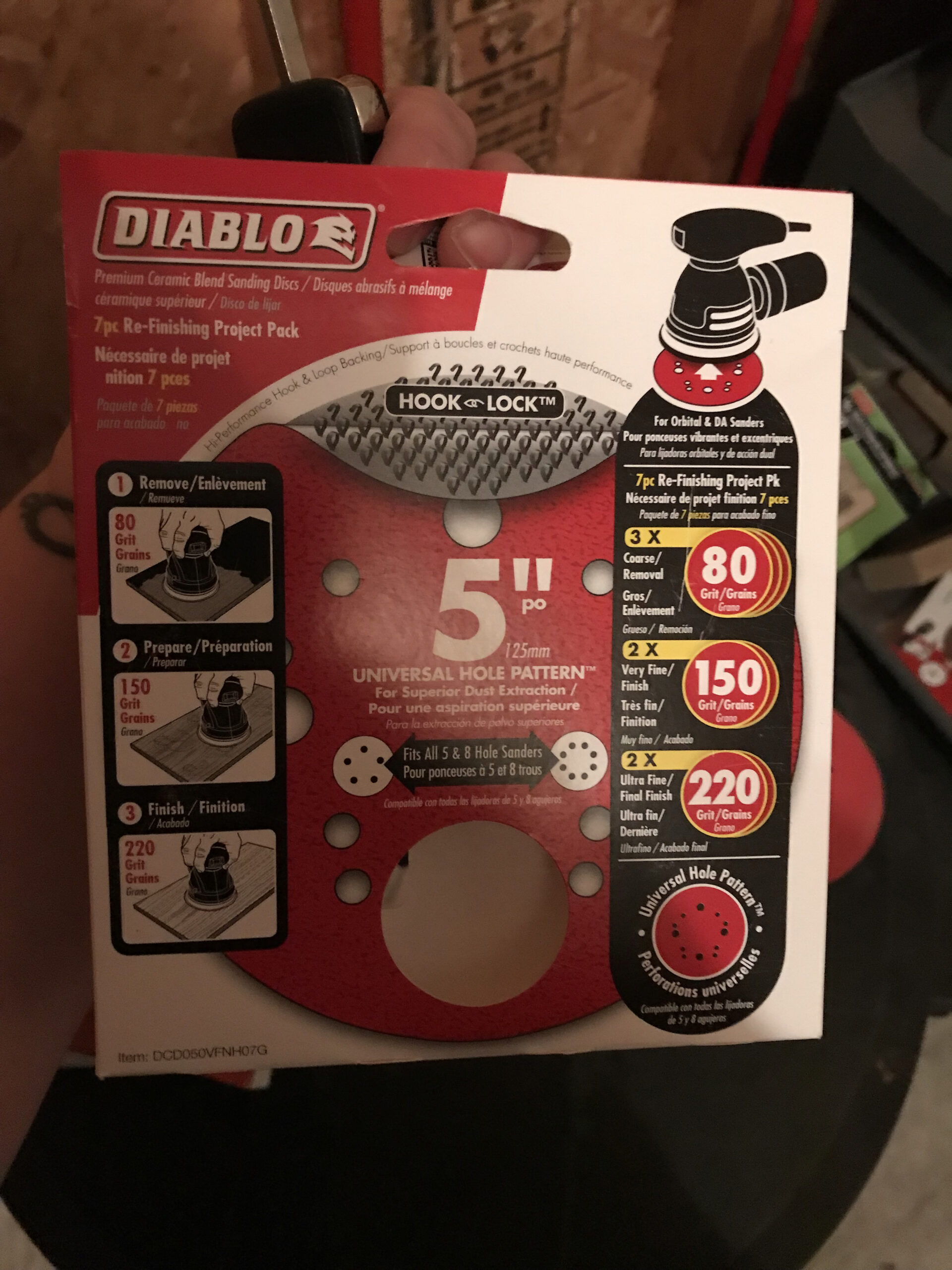 Instructions on How to Restore Wooden Coffee Table
Clean the coffee table of any dirt.
Using a sander and 80 grit sandpaper, begin sanding off gloss, colored finish until raw wood grain shows.
Get as much off the legs with the sander, then use a sand block to get in hard to reach spots.
Finish off sanding with 220 grit sandpaper on top and sides (I didn't bother with the legs) to make the surface as smooth as possible.
Stain raw wood with new stain color (I used Minwax Special Walnut and then Dark Walnut).
Seal with polycrylic.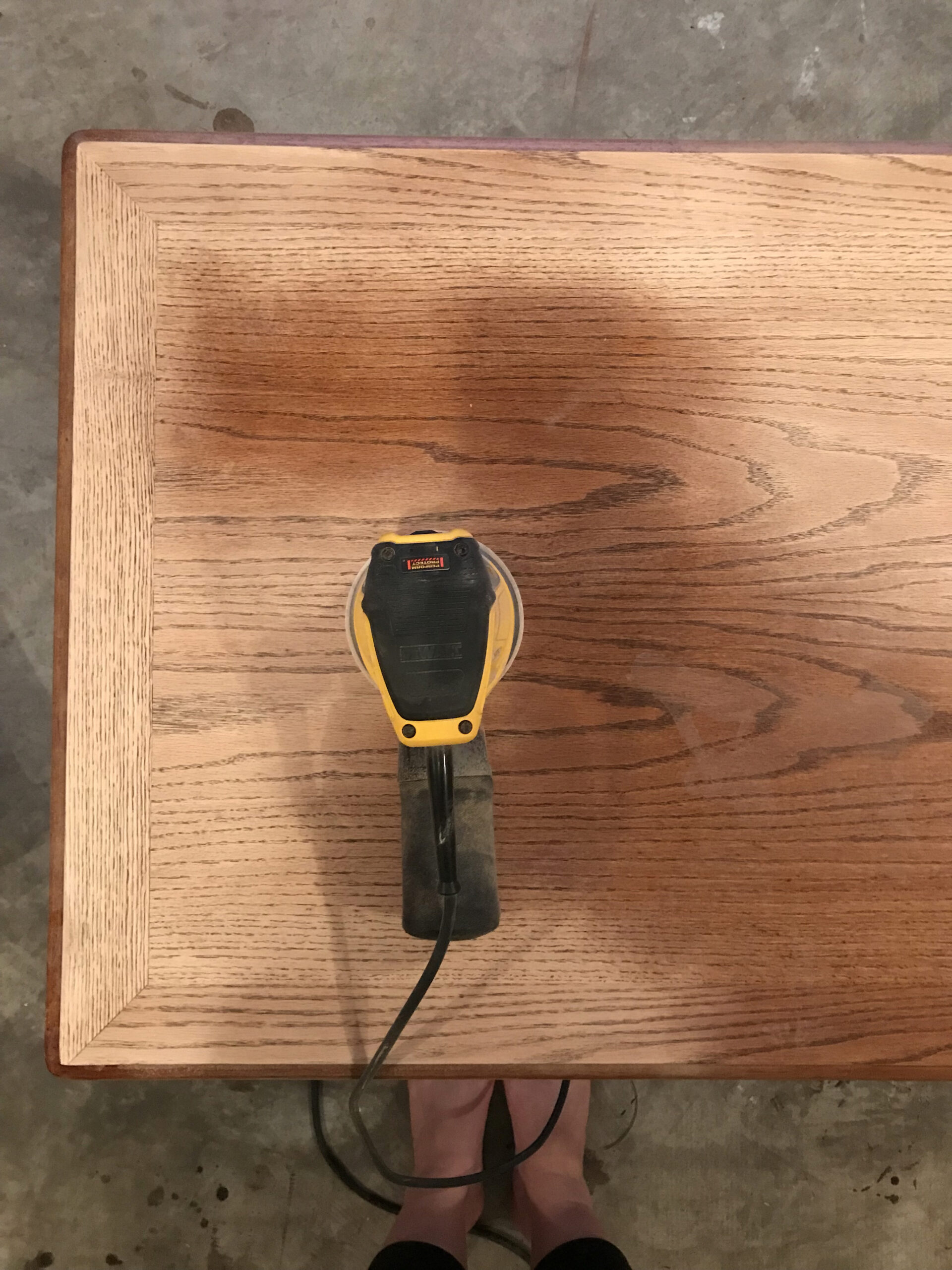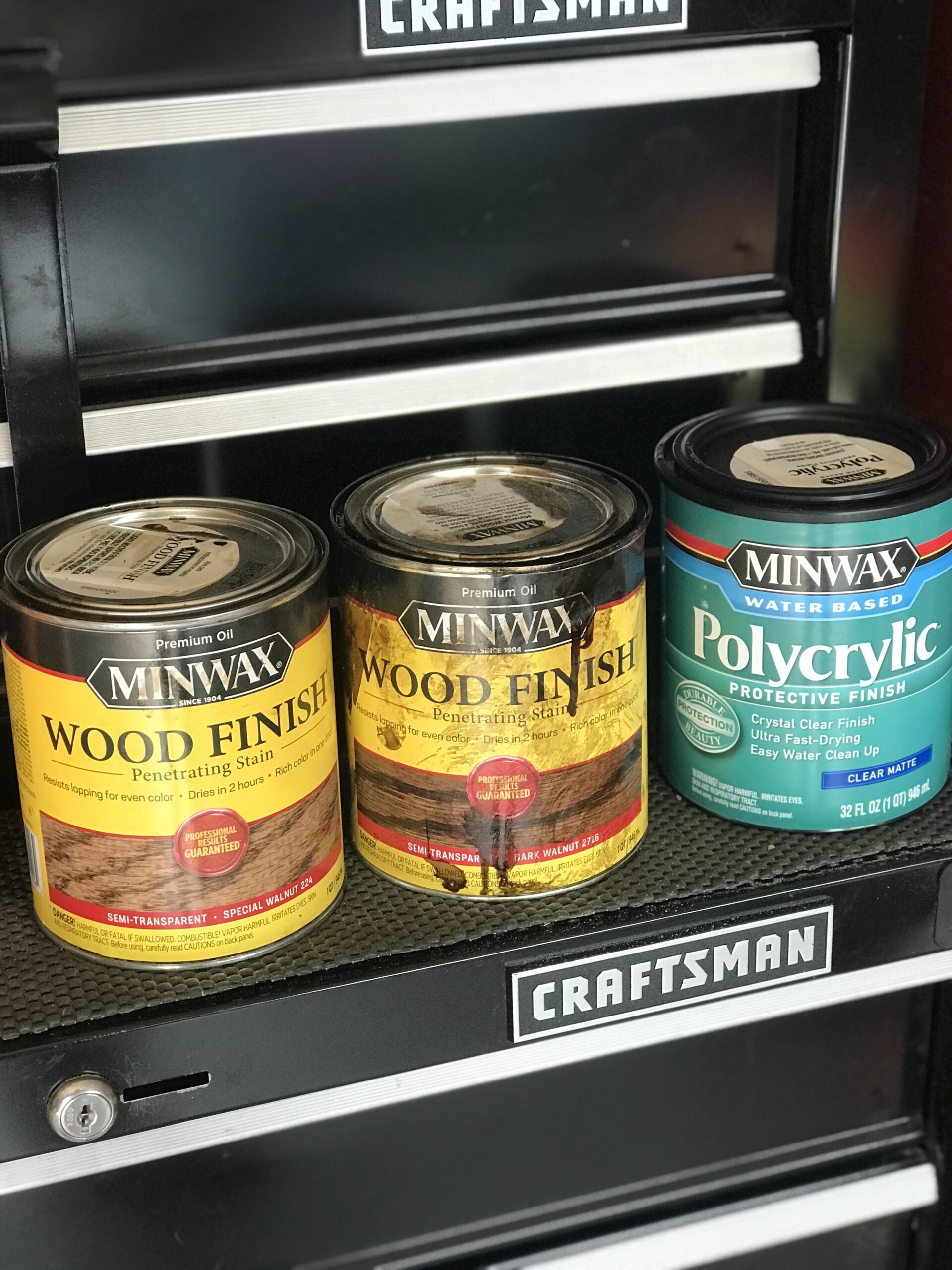 When I do projects like these, I don't need them to be perfect. There are a lot of spots I missed on purpose to give varying color tones and textures. I like things to look worn in all the right places so the piece looks old.
I love the way this one turned out. The color mix was spot on what I wanted.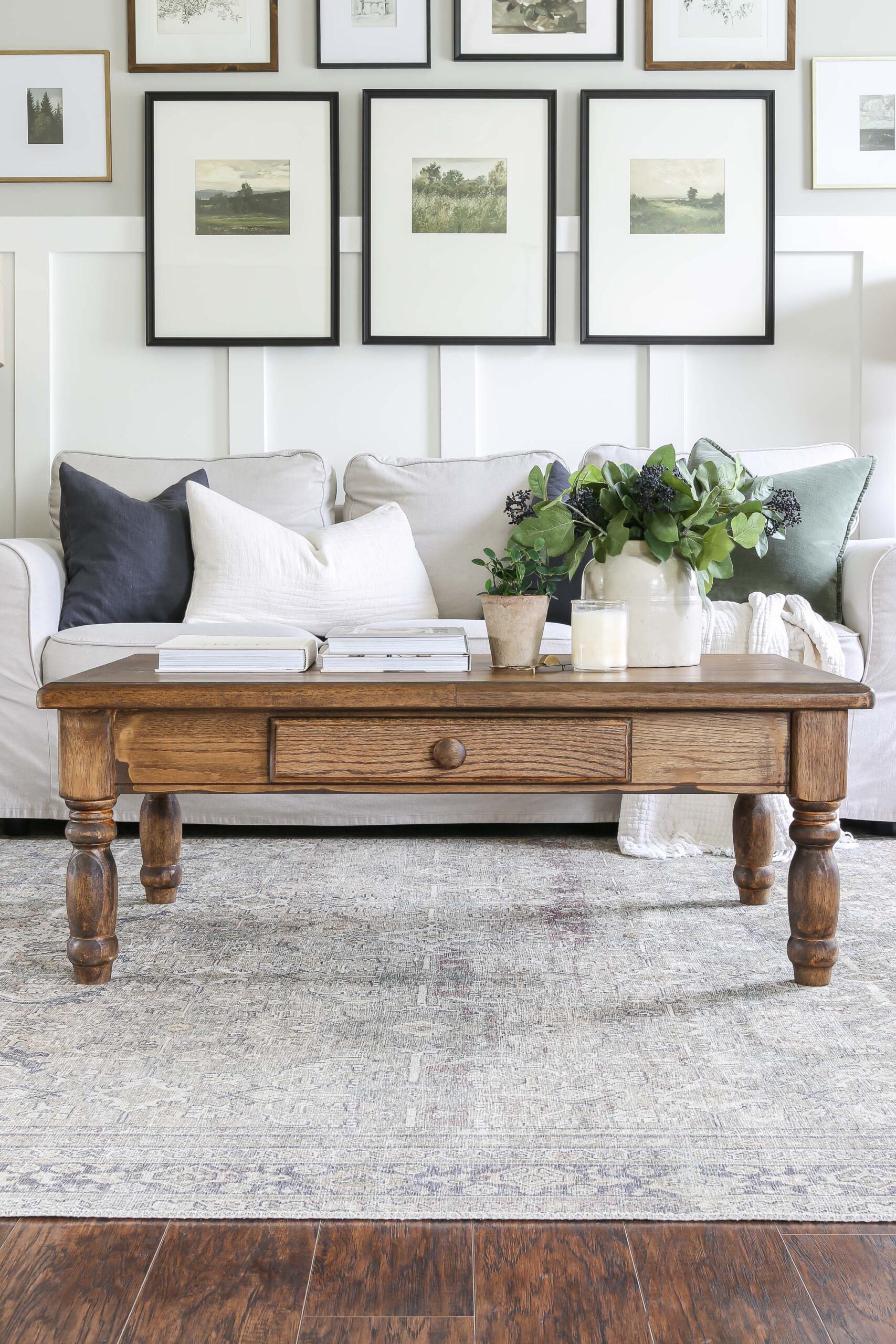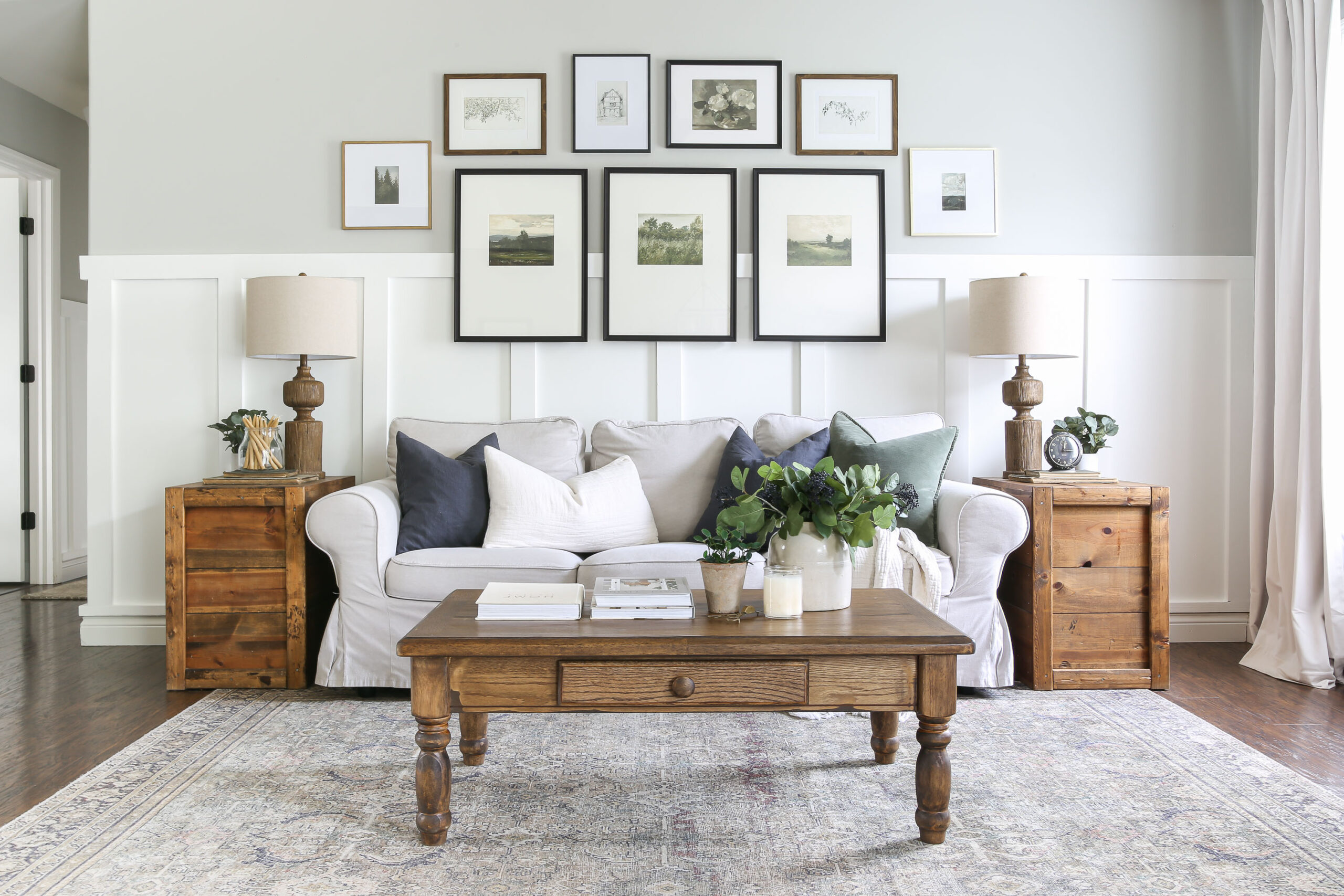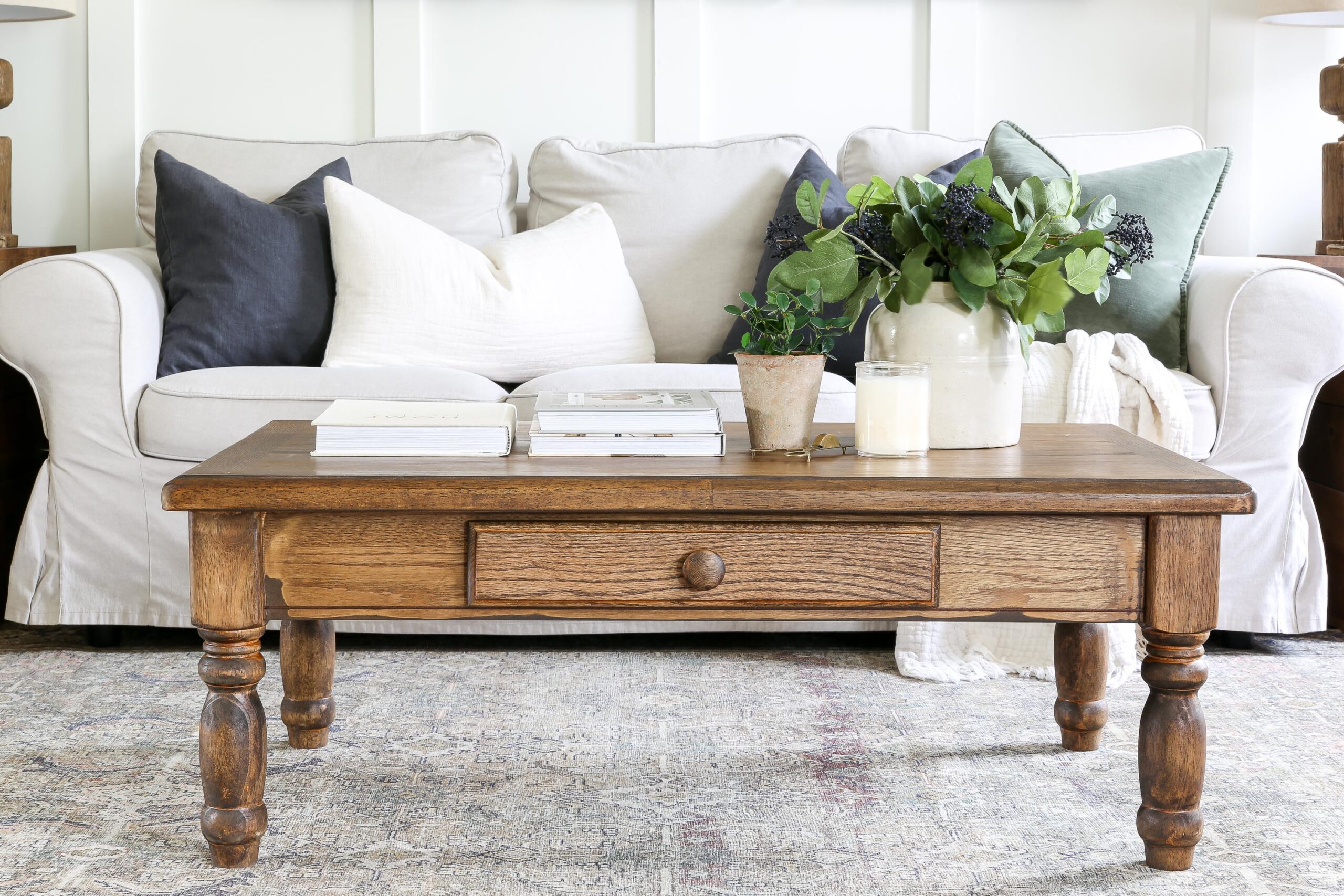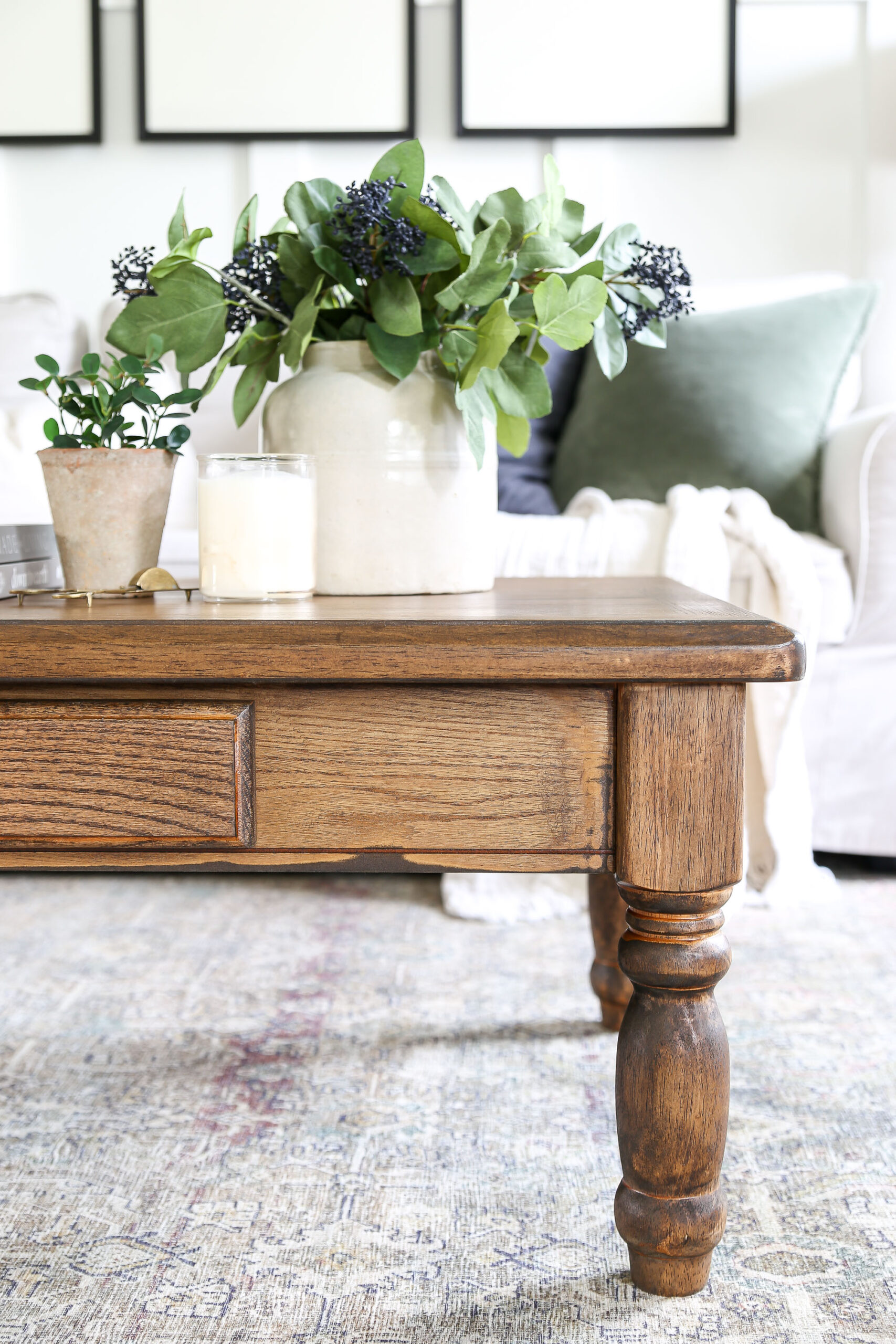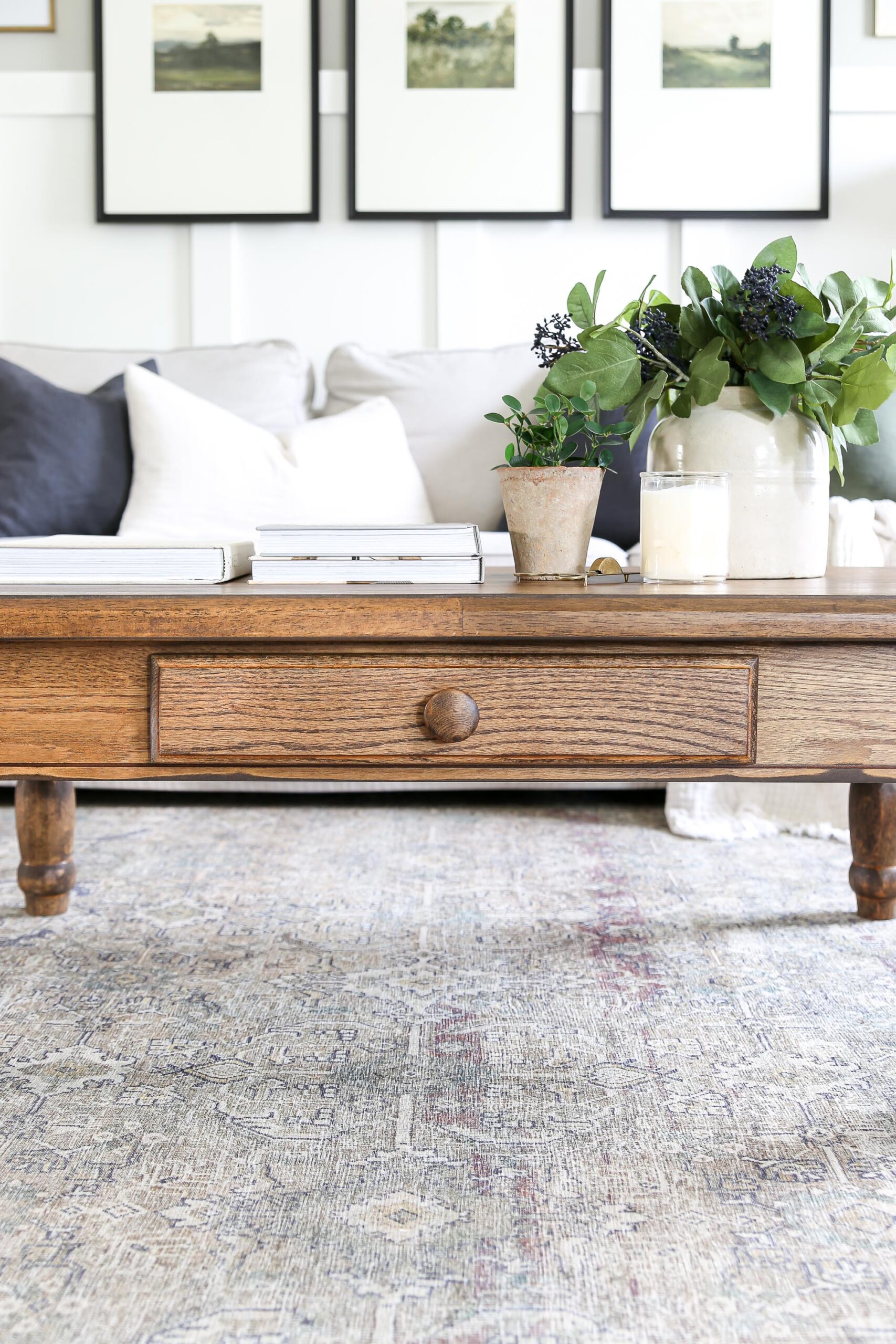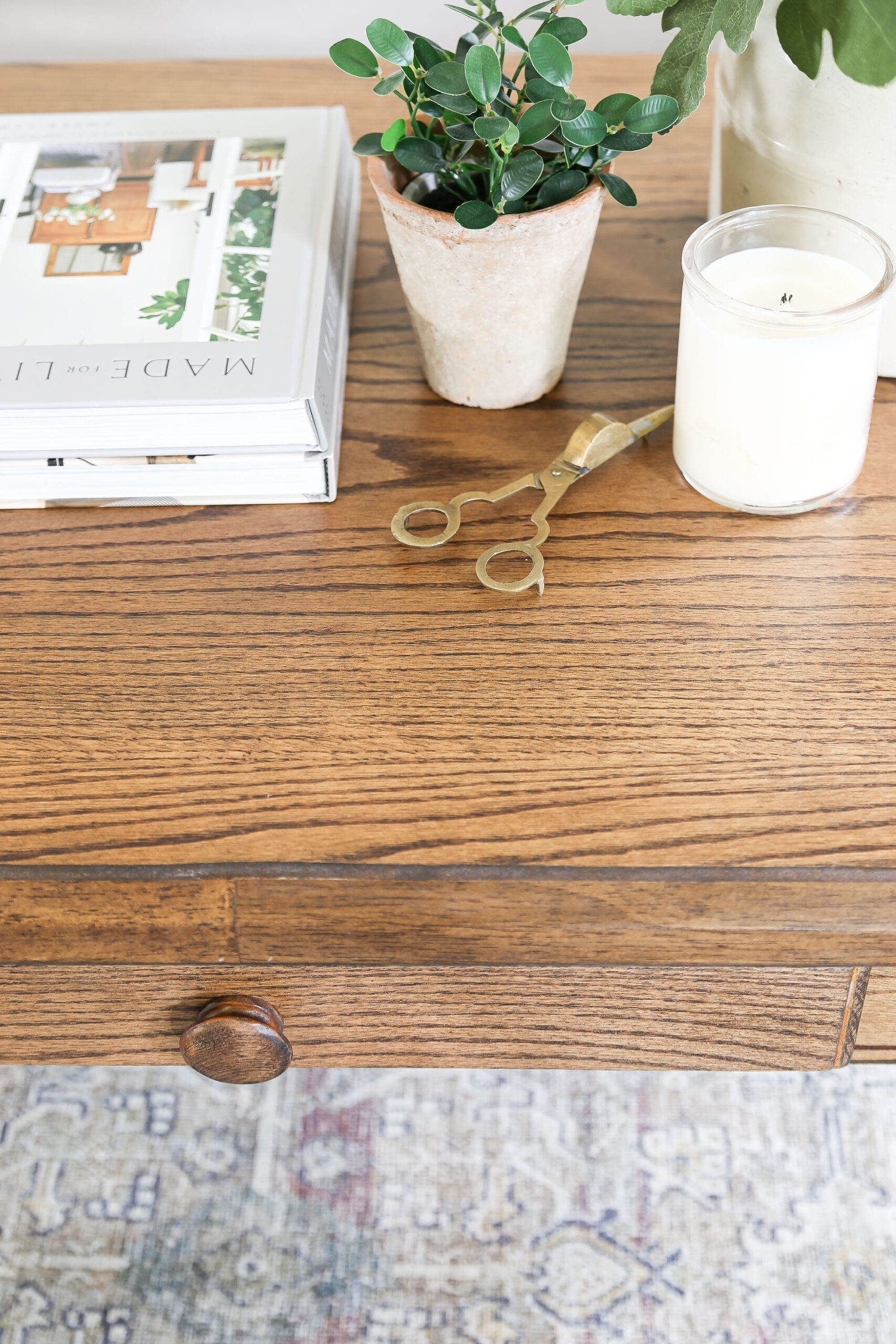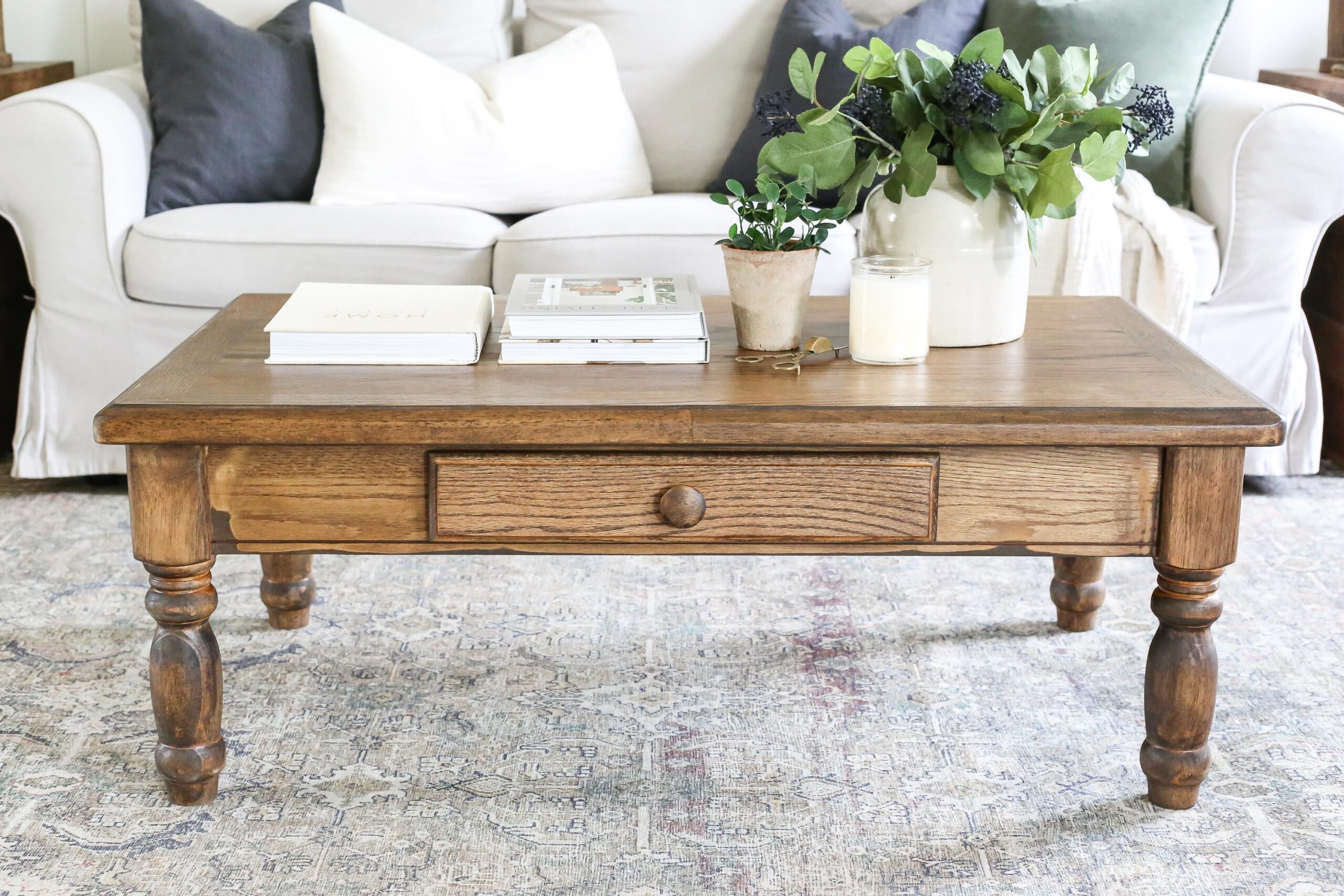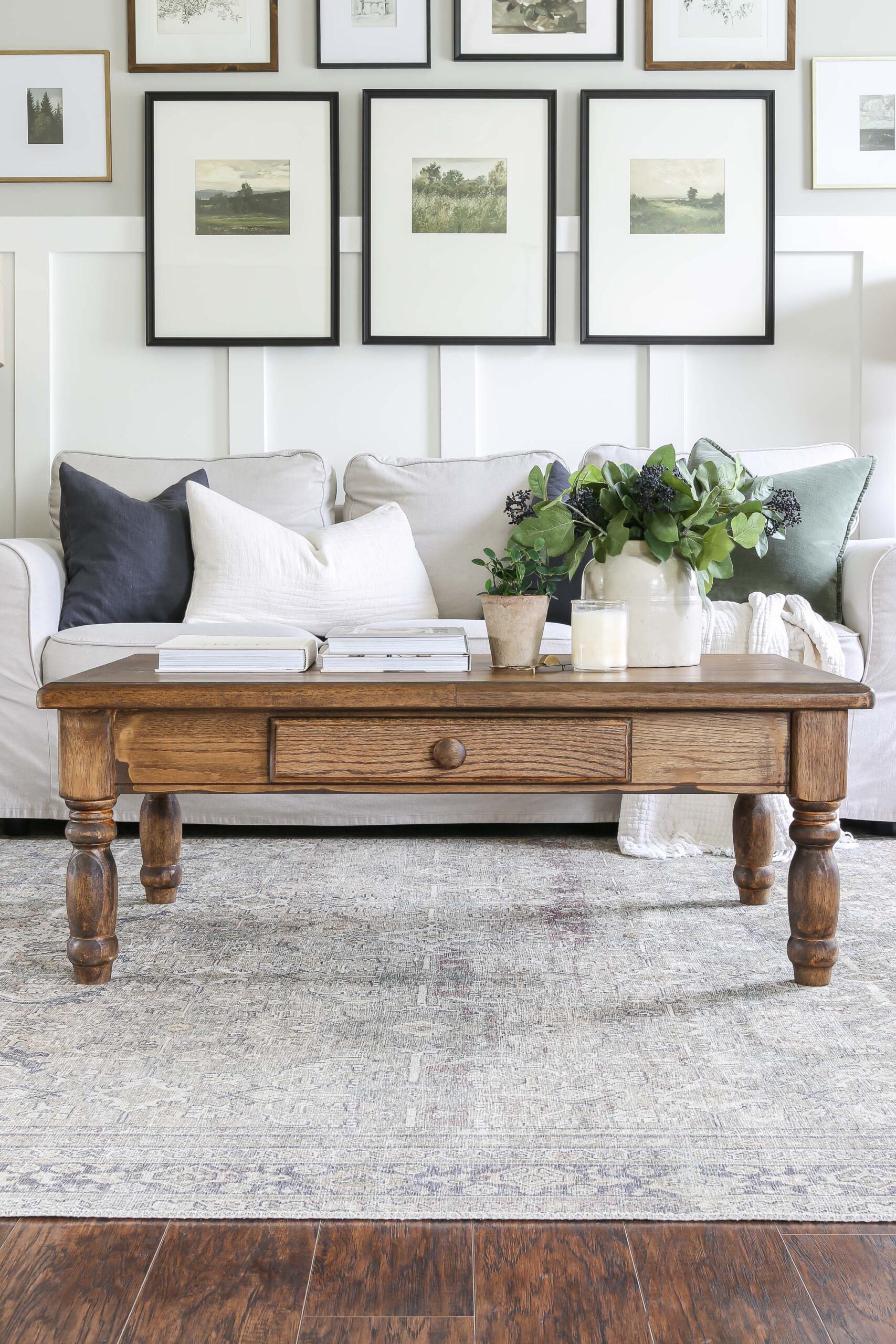 Other Furniture Makeovers
Pin This Post for Later