Nursery Furniture Makeover
This post may contain affiliate links. For more information please see our disclosure policy.
Eleven weeks and counting until our little baby arrives, and nesting has taken over my life! I feel like I have a million things to get done and in order before he or she is here, number one being getting this nursery ready. We had our first baby shower this past weekend, which was absolutely perfect, but now it looks like a bomb of baby stuff went off in our house. So I want to get this room done and organized stat!
I've been looking for nursery furniture options for the last few weeks, but trying to stay on a budget, so I've also been browsing secondhand sites too. I found these two kids room dressers for $30.00 total and snatched them up real fast! I'll use the tall one for clothes and other odds and ends, and the shorter one as our changing table. Facebook marketplace for the win, again!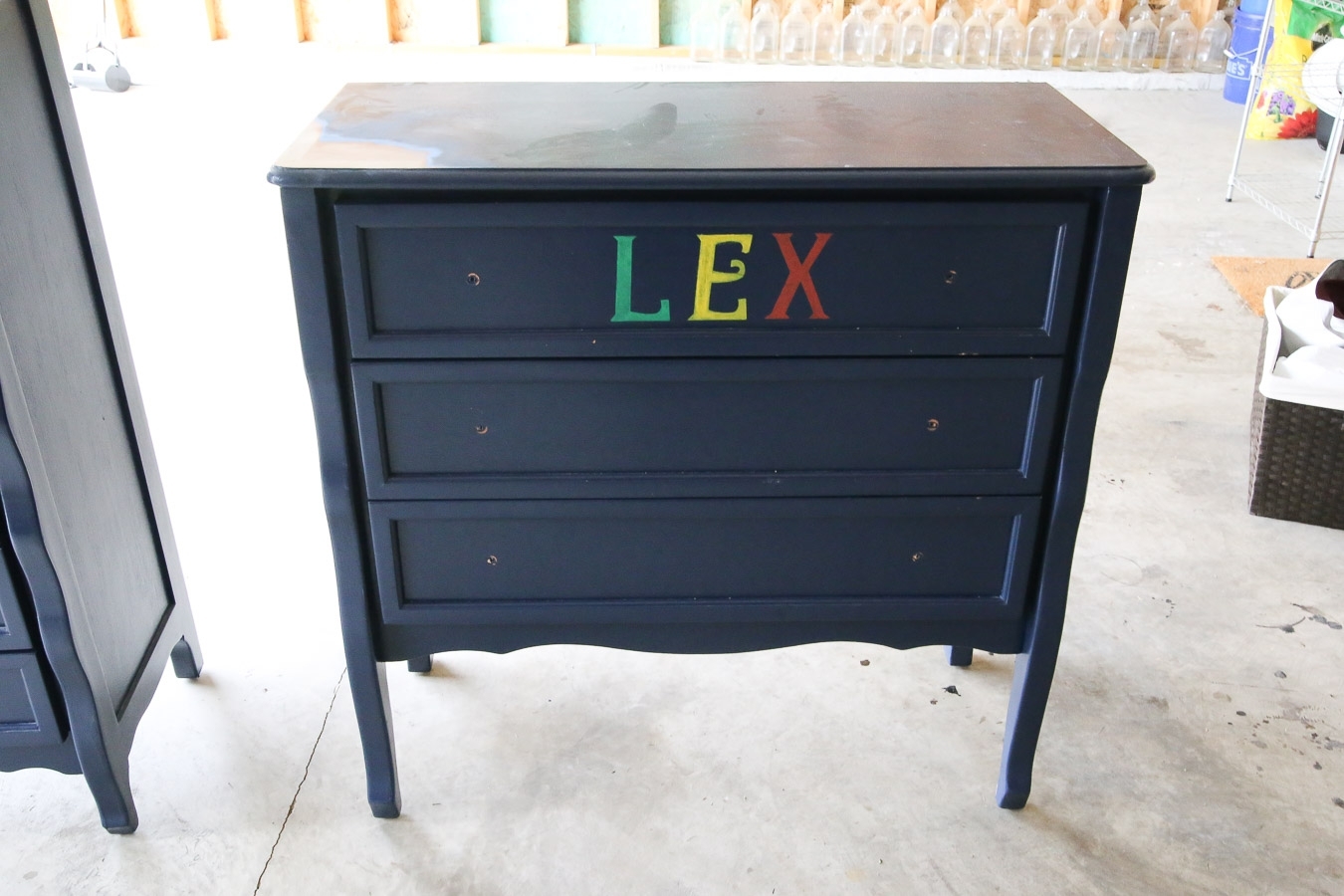 The dressers were painted a navy blue with some lettering on one of the drawers, so my plan was to try and strip them down to the natural wood and go for a bleached wood look. Then I got them home and realized that would take forever, and I loath stripping off paint, so I went a different route.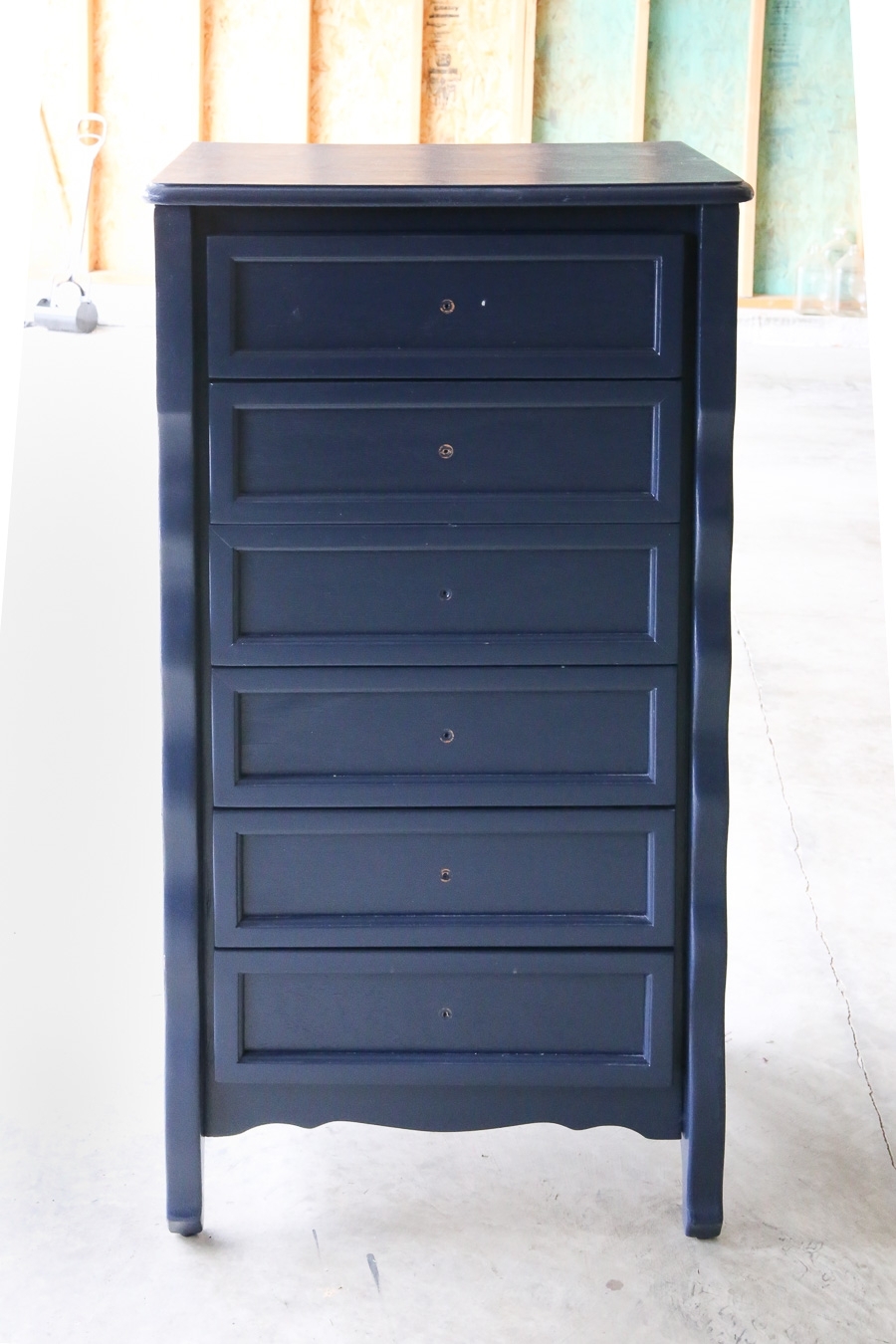 Instead I decided to just sand down the tops of each to stain the wood, and paint the bottoms a different color. Keeping with my natural and neutral theme, I went with a dark olive-y green called Bayberry by Fusion Mineral Paint.
I also added my favorite porcelain knobs, and am in love with the after! You really can't go wrong with this classic two-tone look.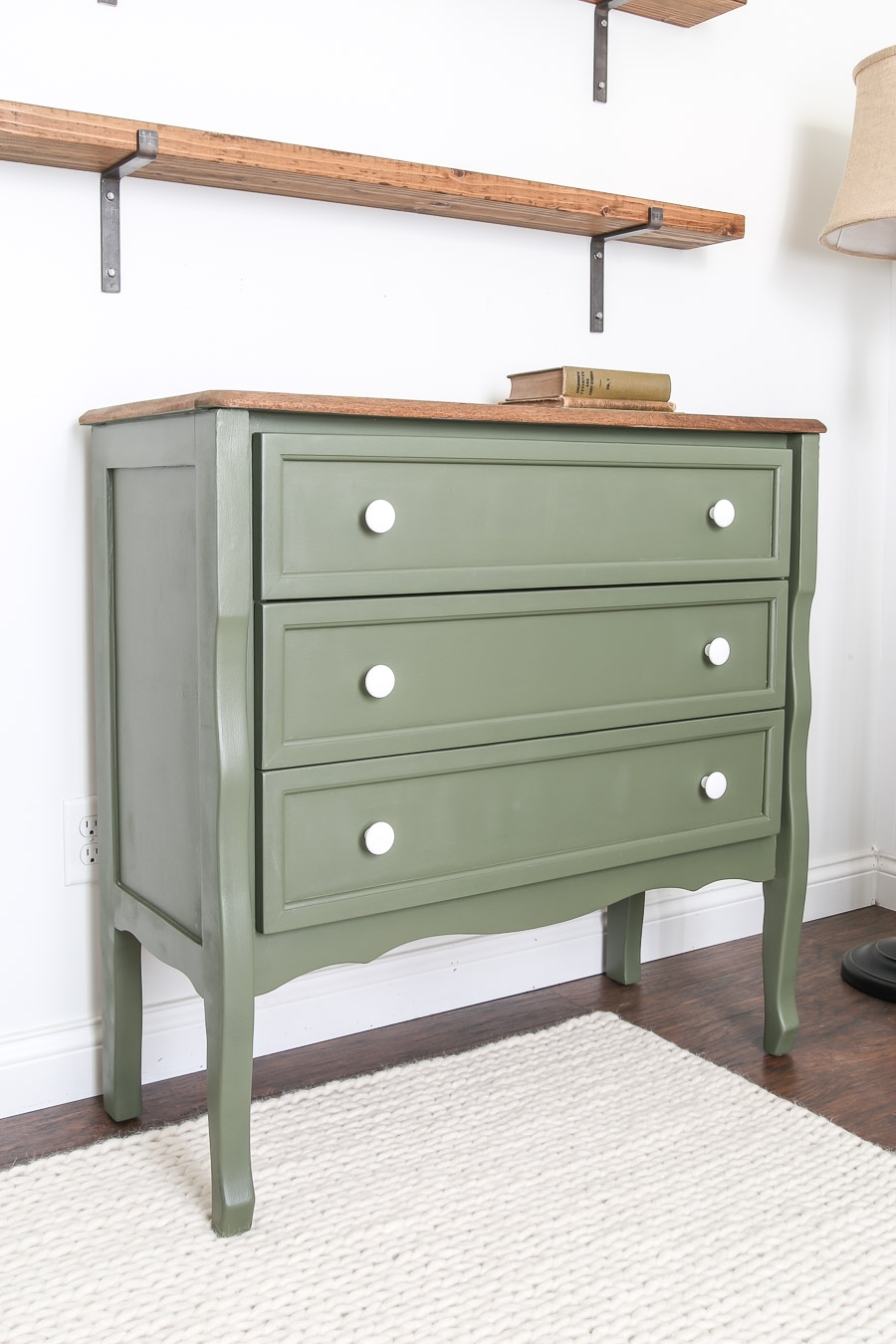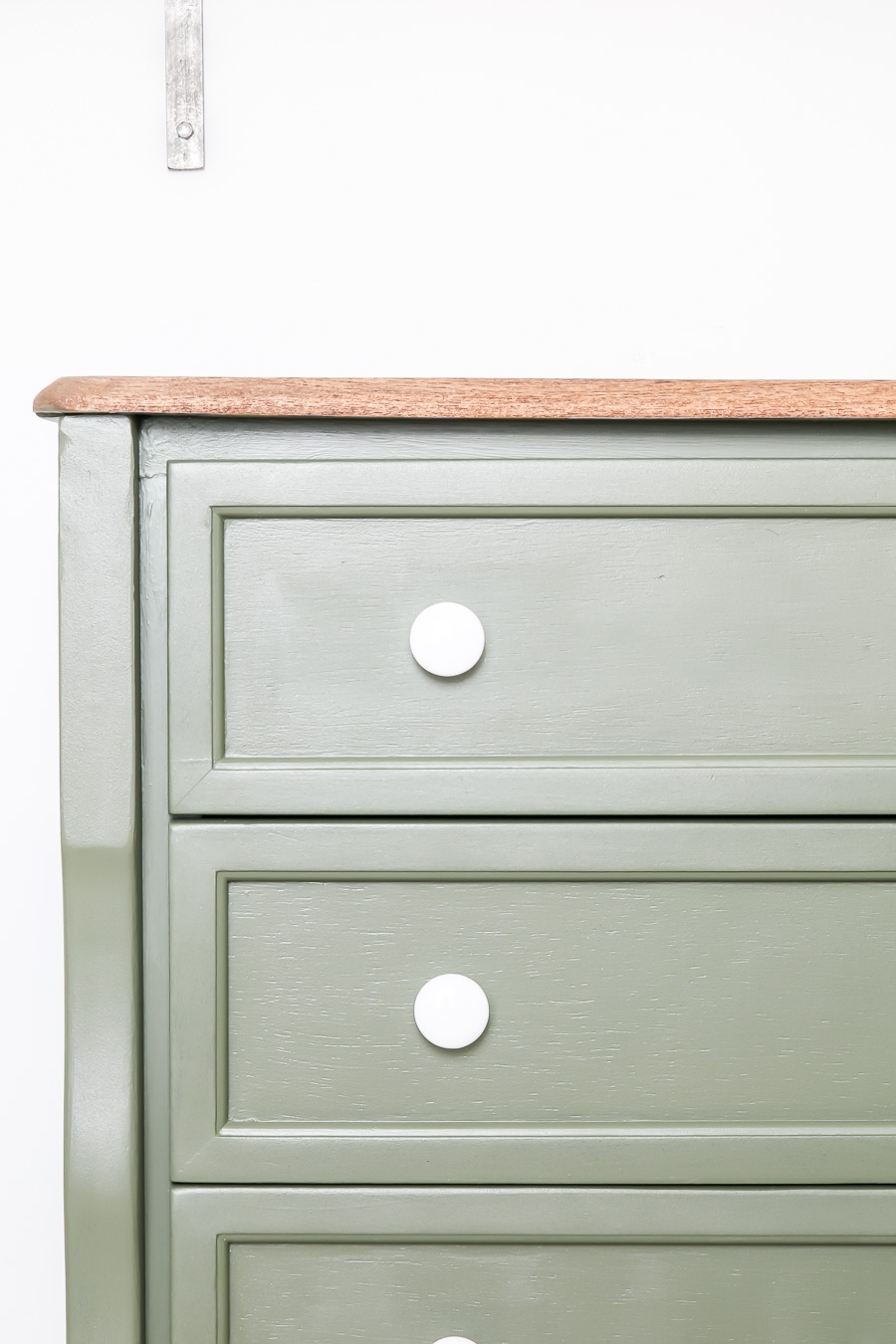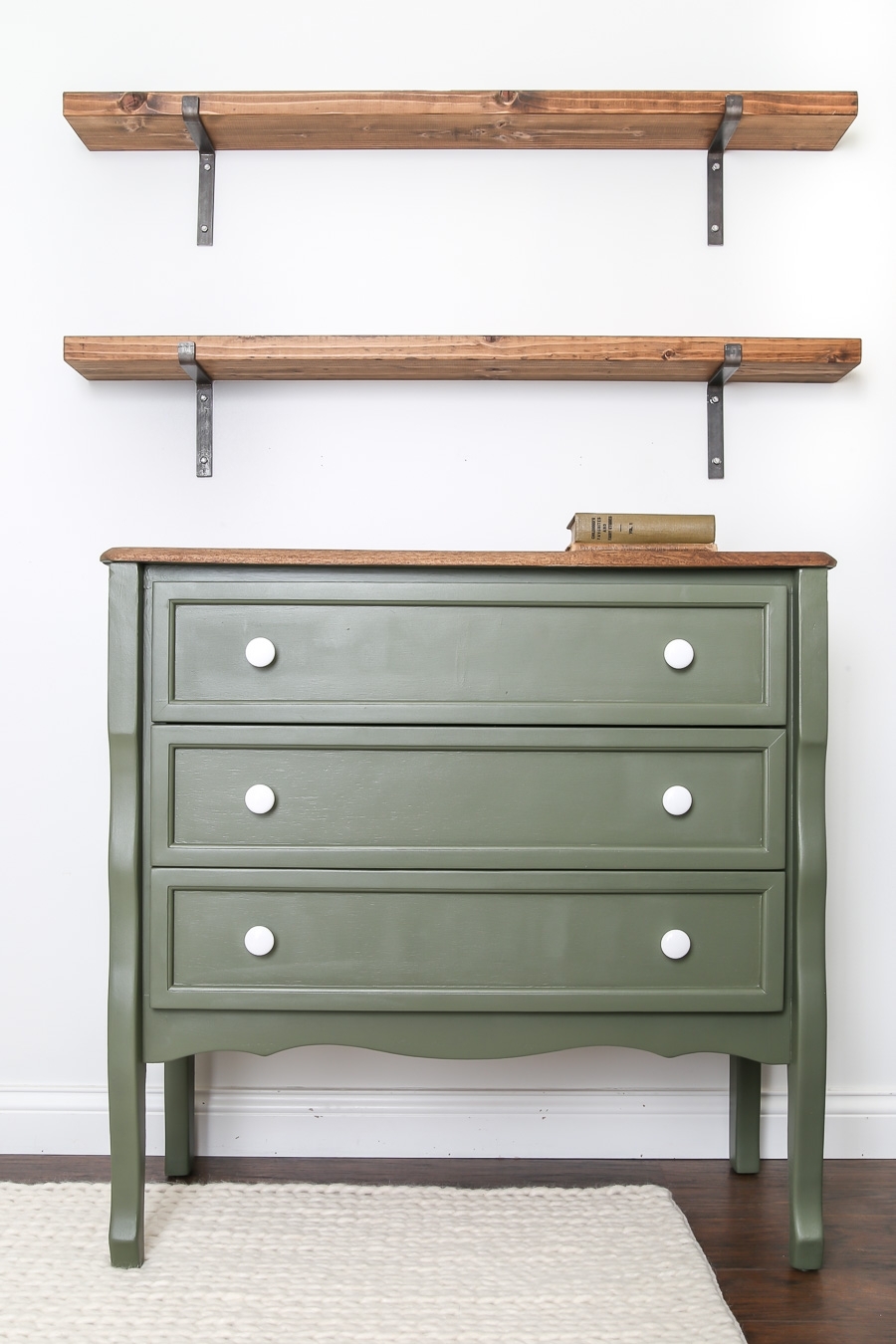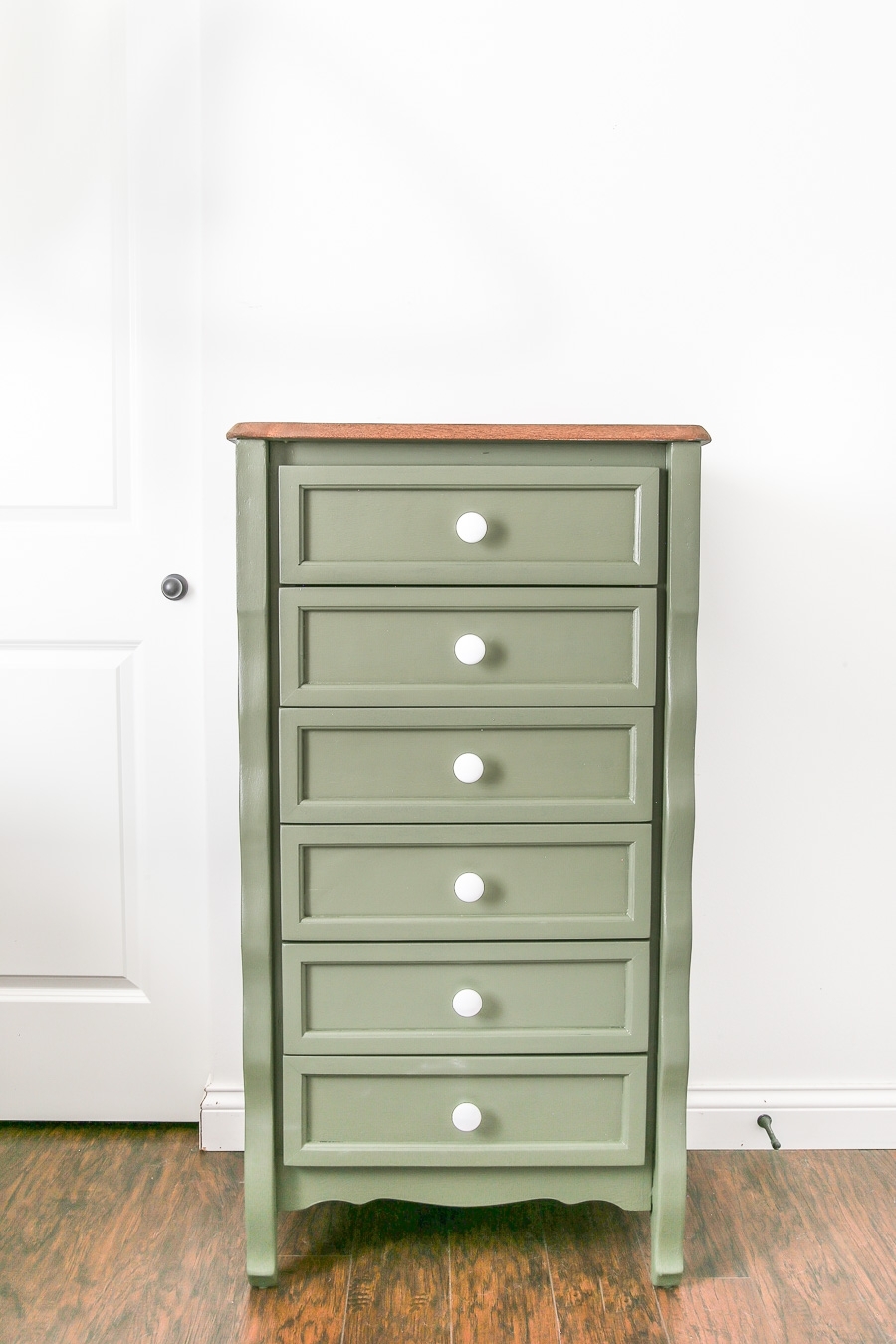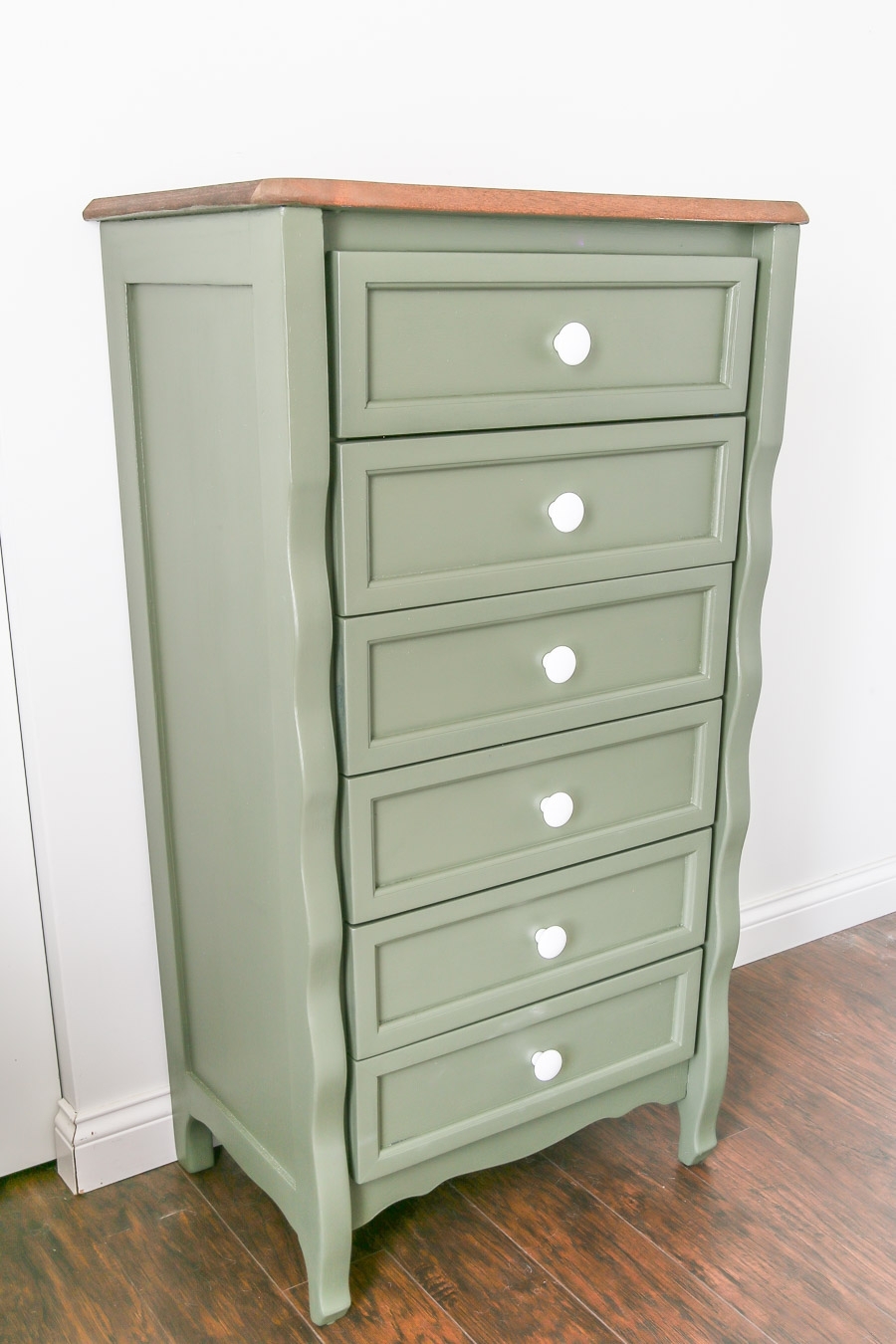 I still have so much to do in here, but I'm glad I got this makeover done. I have this whole vision in my head that I think is going to turn out beautifully for our little babe. Hope you enjoyed this little sneak peek in the meantime!
---
PIN FOR LATER
---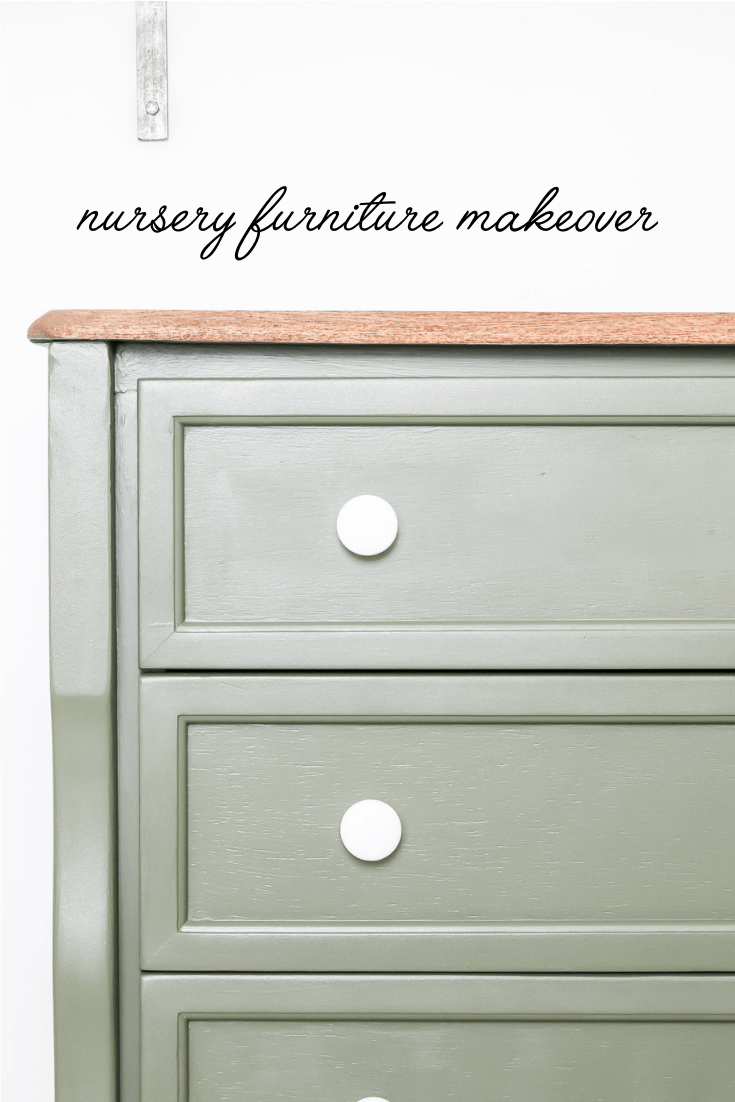 ---