How to Hang Christmas Garland on a Bedroom Headboard
This post may contain affiliate links. For more information please see our disclosure policy.
Tips for hanging Christmas garland on a bedroom headboard. How to get that lush look with affordable faux greenery!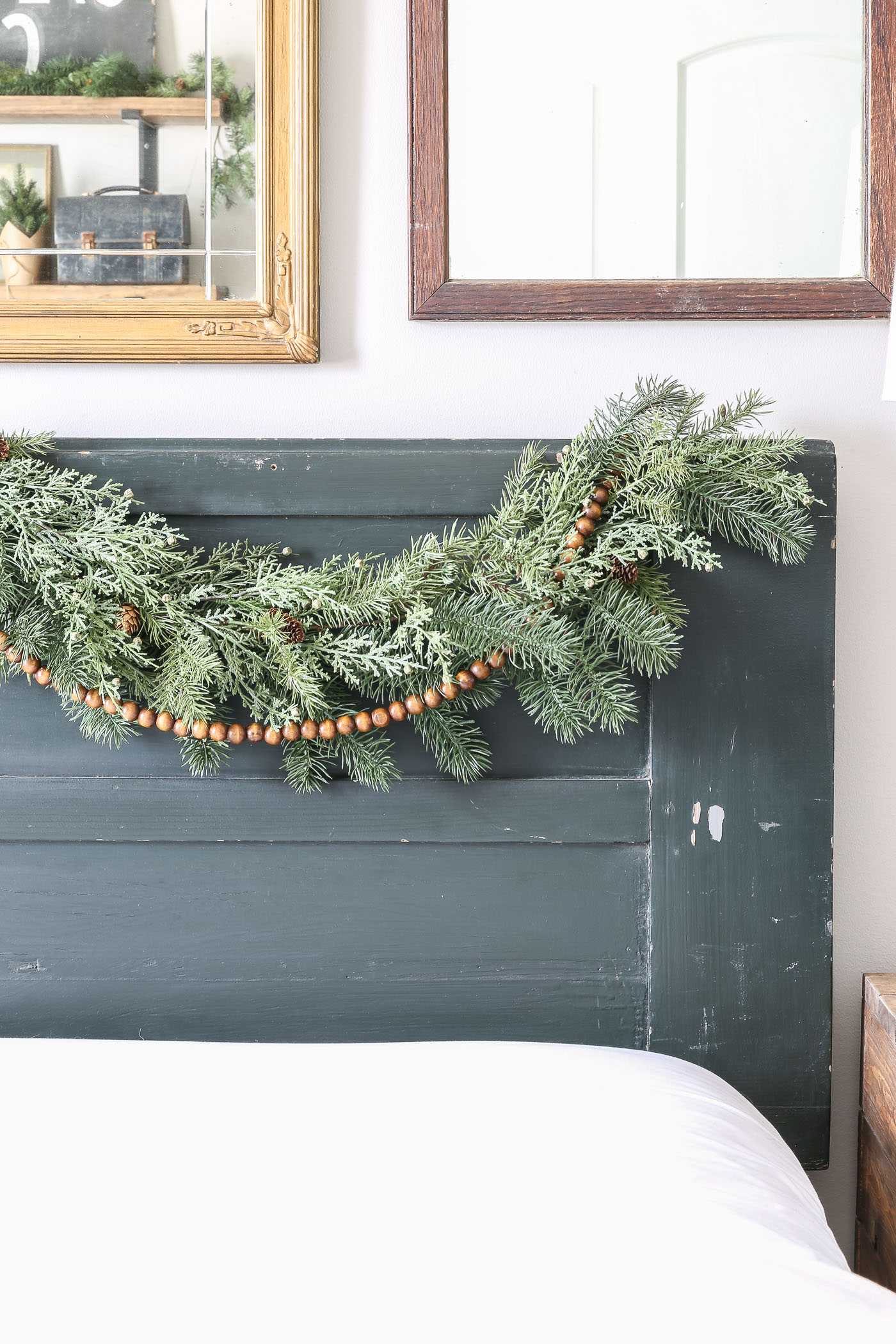 Christmas decorating at our house is underway! Cue the Christmas garland and twinkle lights!
Two Christmas trees have gone up, and all the ornaments that I put on them have come down.
Decorating for Christmas with a toddler sure is something! She's all hands on deck for it, and honestly it's pretty adorable to watch her take it all in, and understand it.
And if she wants to pull all of my ornaments off, so be it! I'm embracing it all!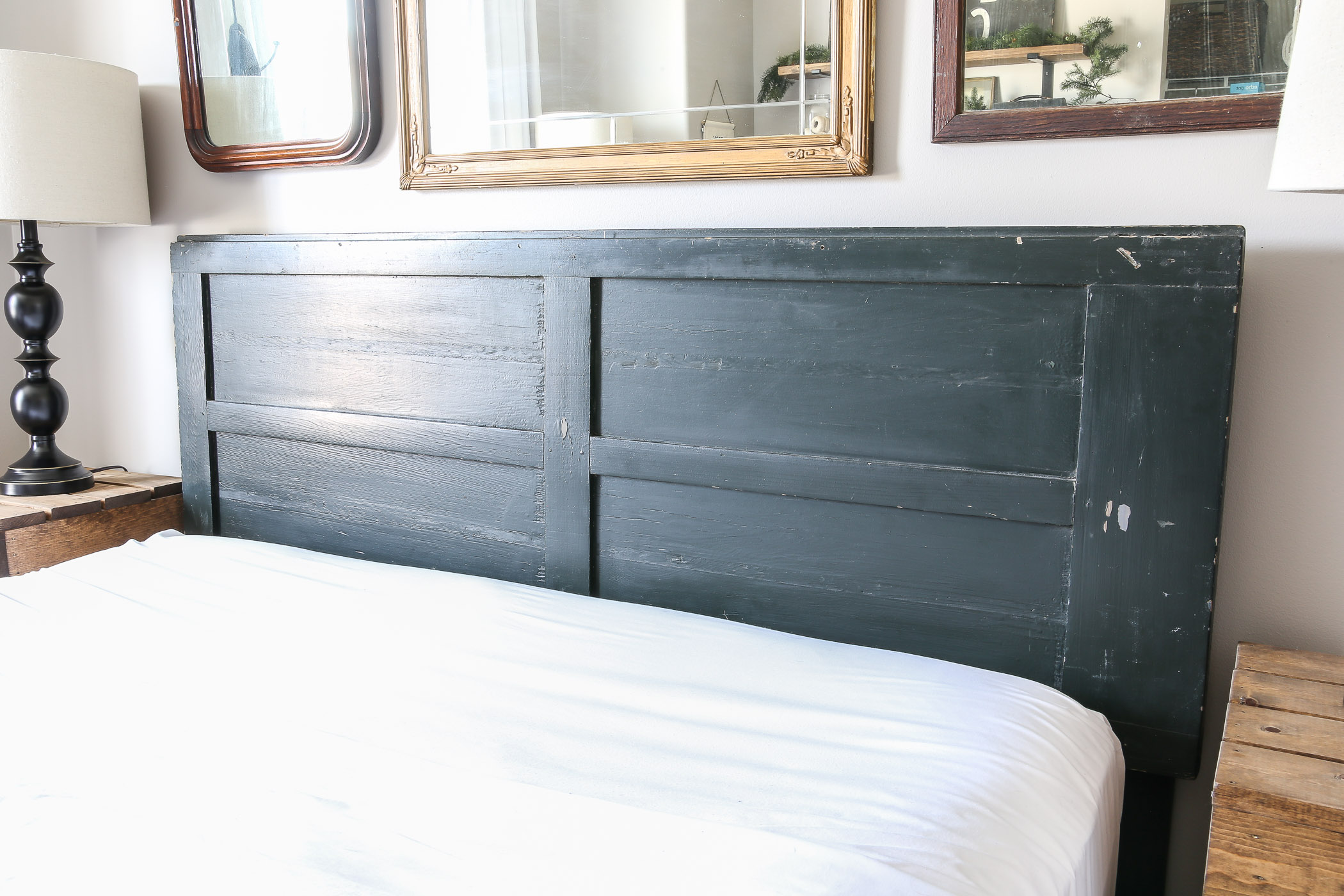 One of my goals this season is to make sure to share more step by step tips as I decorate, instead of just sharing the final look. I hope you find it helpful!
So today I'm sharing how I create a lush, affordable Christmas garland for our bed headboards, with faux Christmas greenery.
Materials Needed
Affiliate links are provided below for your convenience. For more information, see my full disclosure here.
Directions For Hanging Christmas Garland
Add base Christmas garland to headboard by attaching it with panel nails (if possible) or strong hold tape.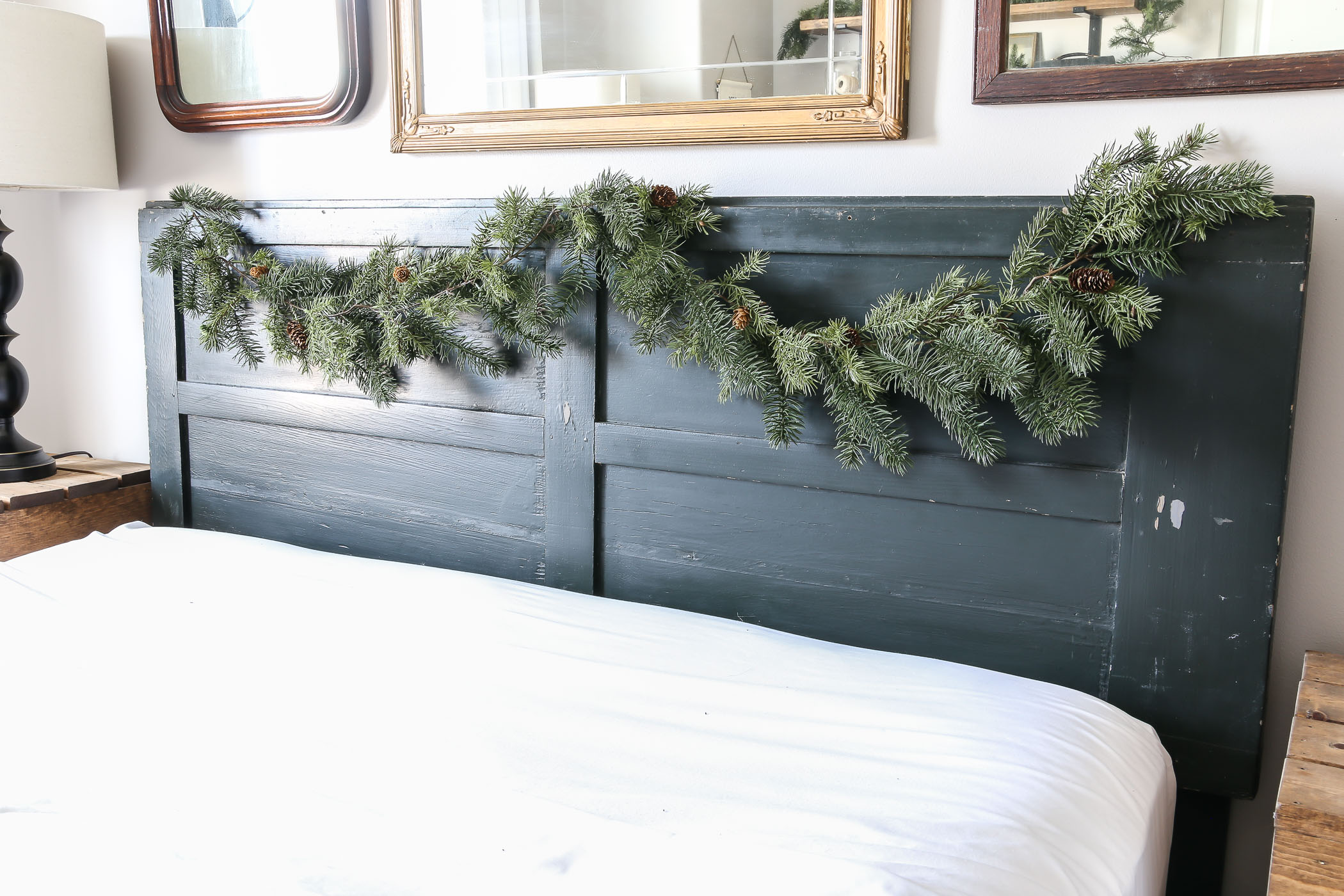 2. Layer a decorative garland such as a wood bead garland on top of the base Christmas greenery garland.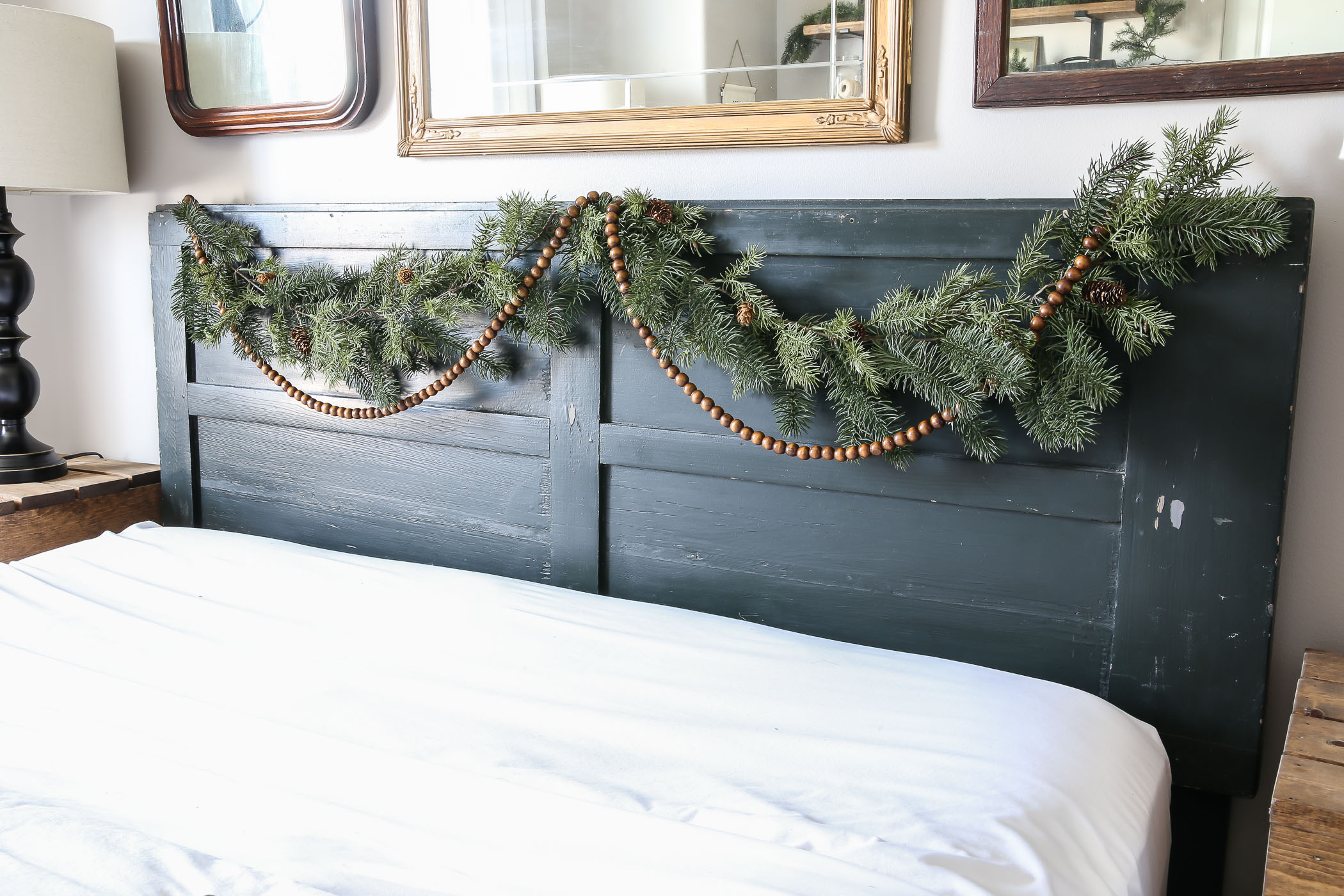 3. Choose a different kind of Christmas greenery in sprigs to clip off with wire cutters and attach to base garland.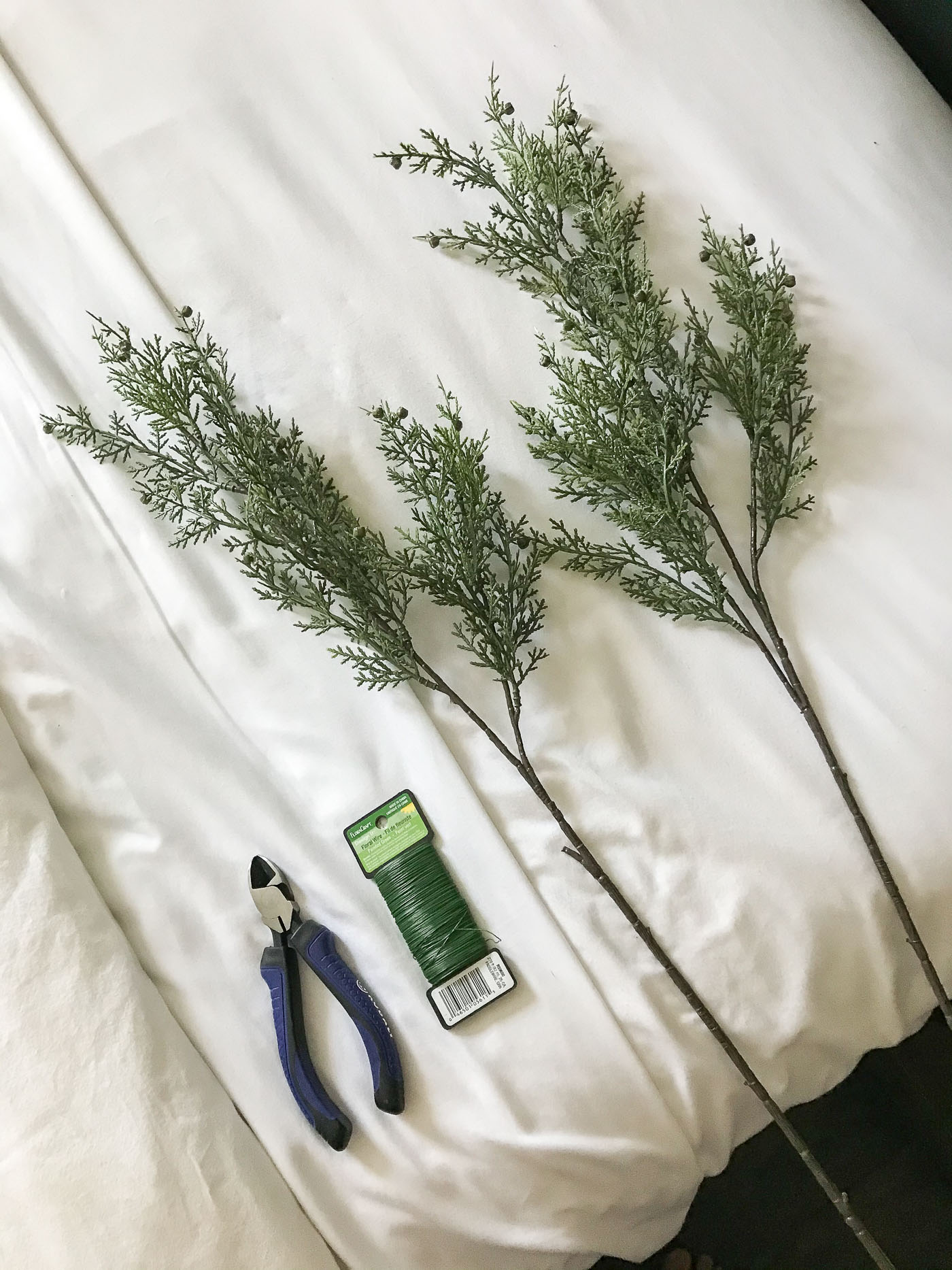 You can attach the clippings with floral wire, or you can cut the sprigs with a longer stem and just stuff them into the base greenery.
They typically stay pretty good when I do it the lazy way!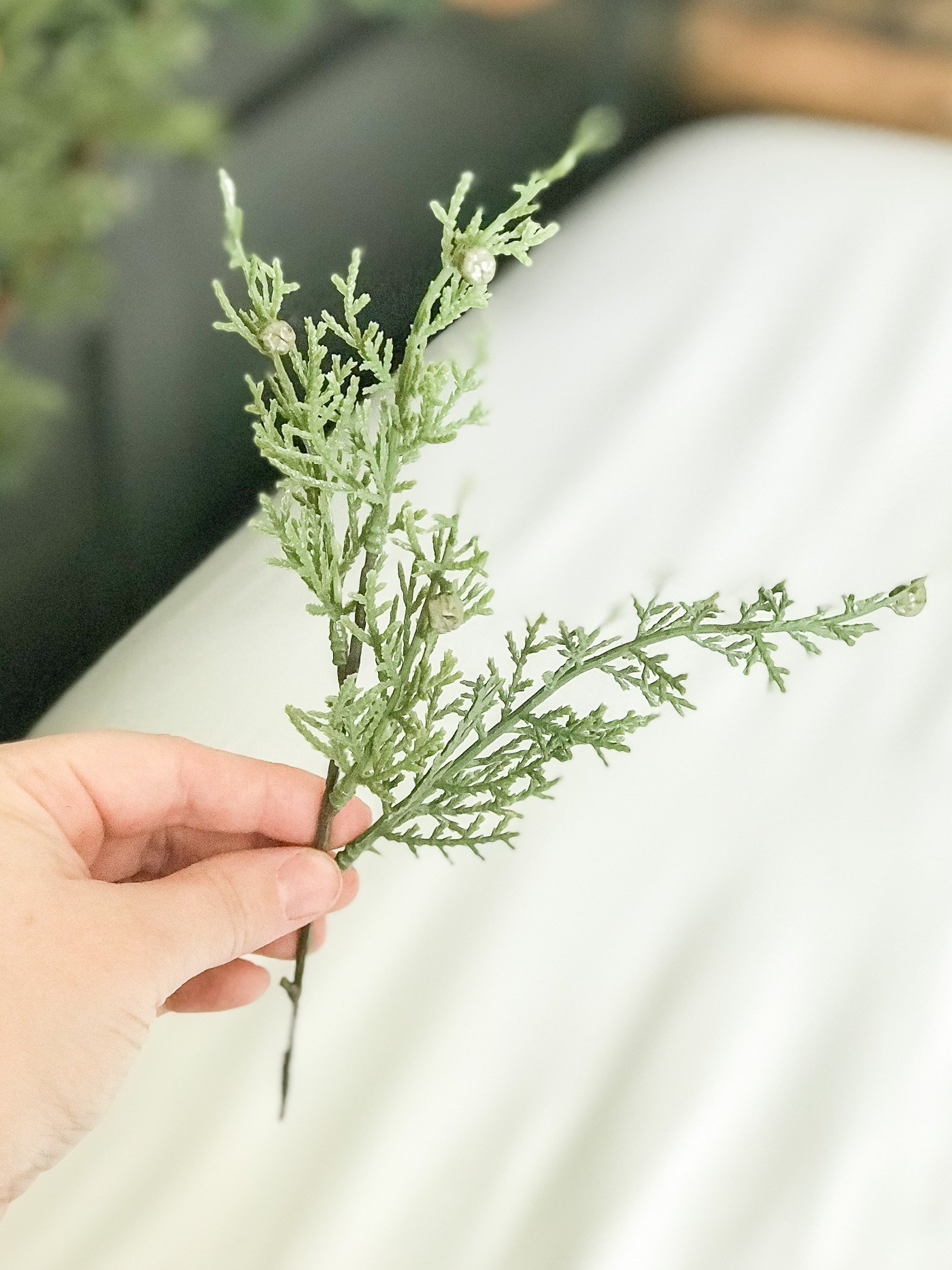 This is where you are going to work to get that lush garland look. It makes such a huge difference!
See the photo below. The left side is just the base Christmas garland, and the right has the extra sprigs attached.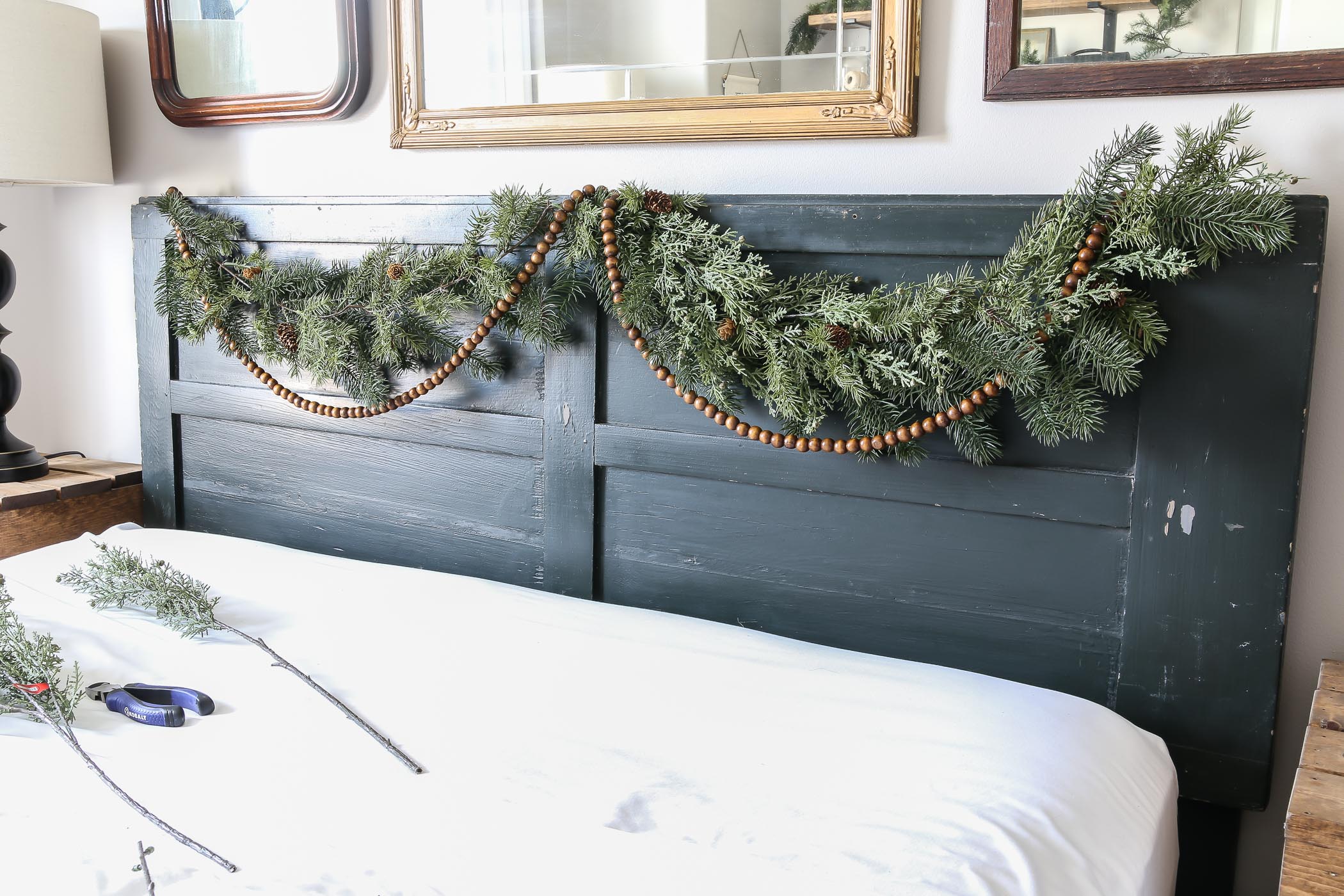 Below is how the garland looks with both sides filled with the extra sprig clippings.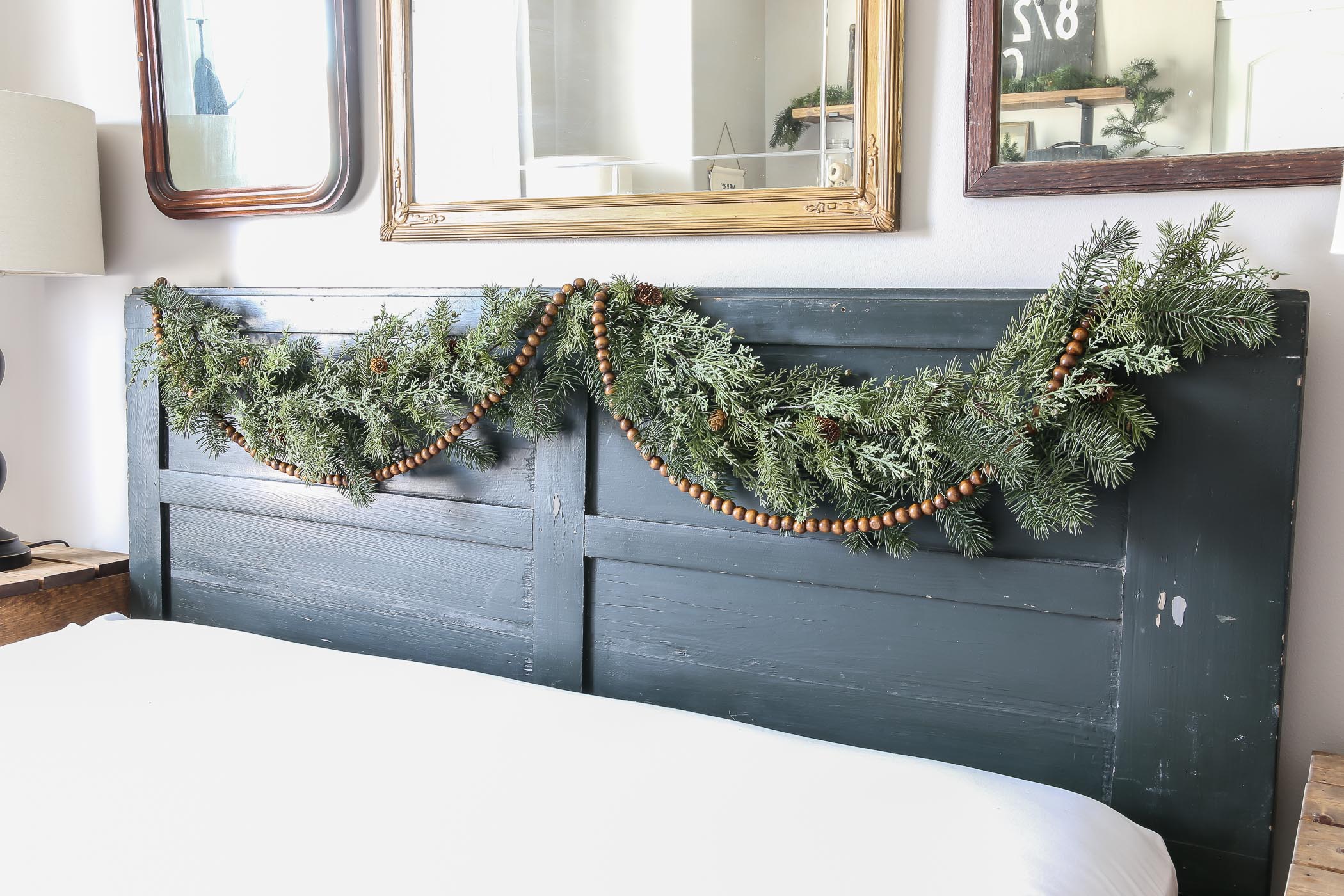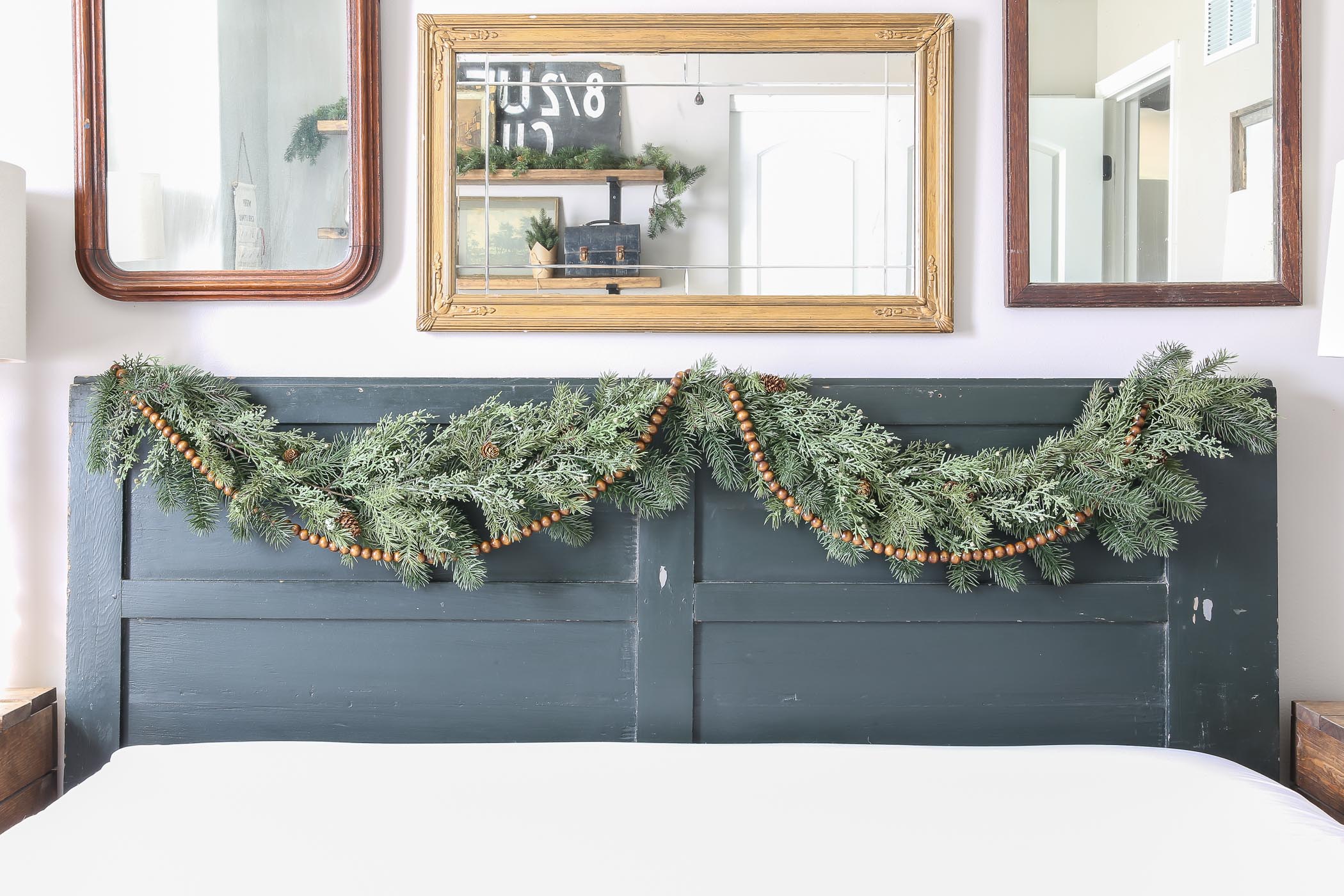 This is how I'll be making all of the Christmas garlands in our house this year! I love this method because you get the layered, lush garland look for way less!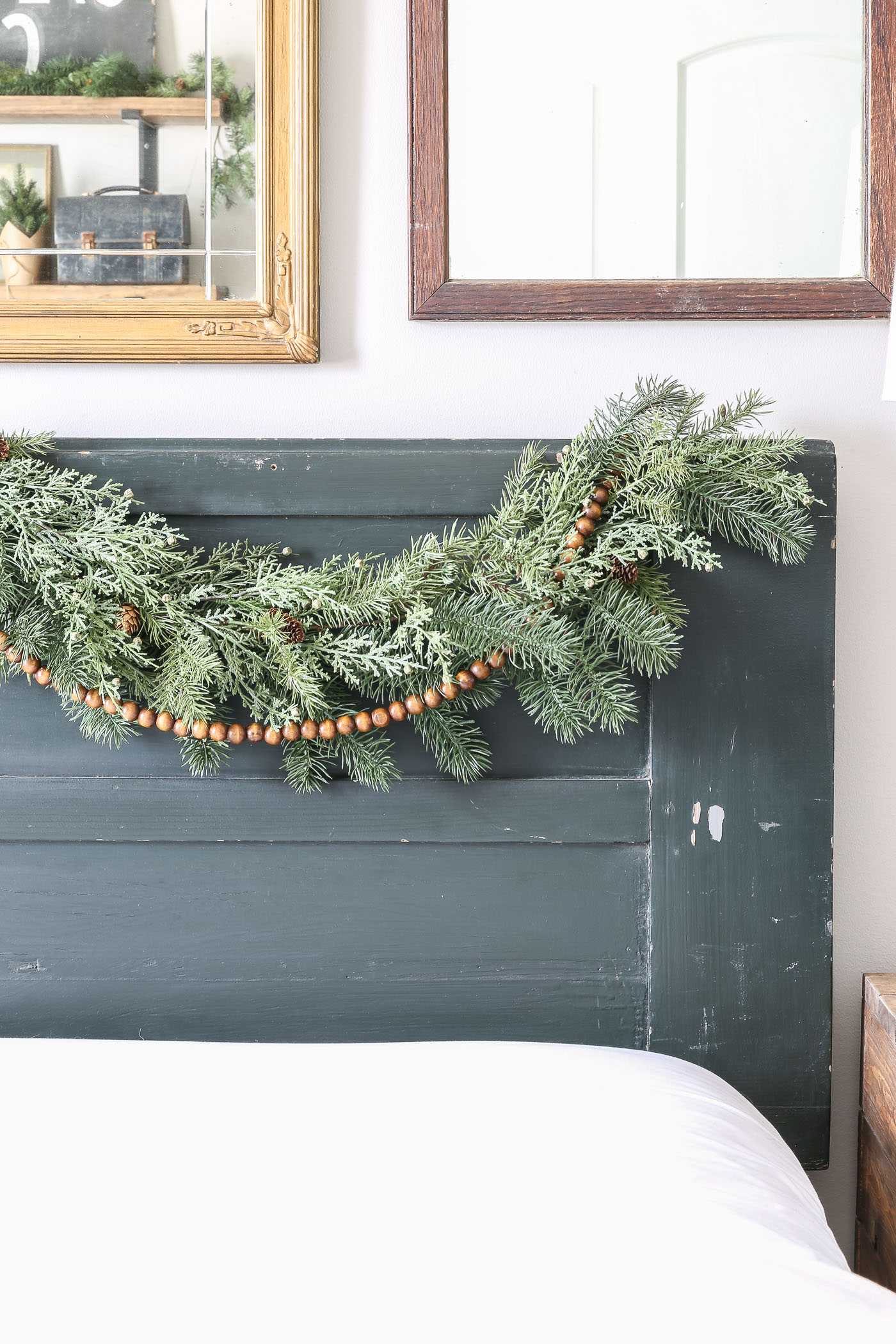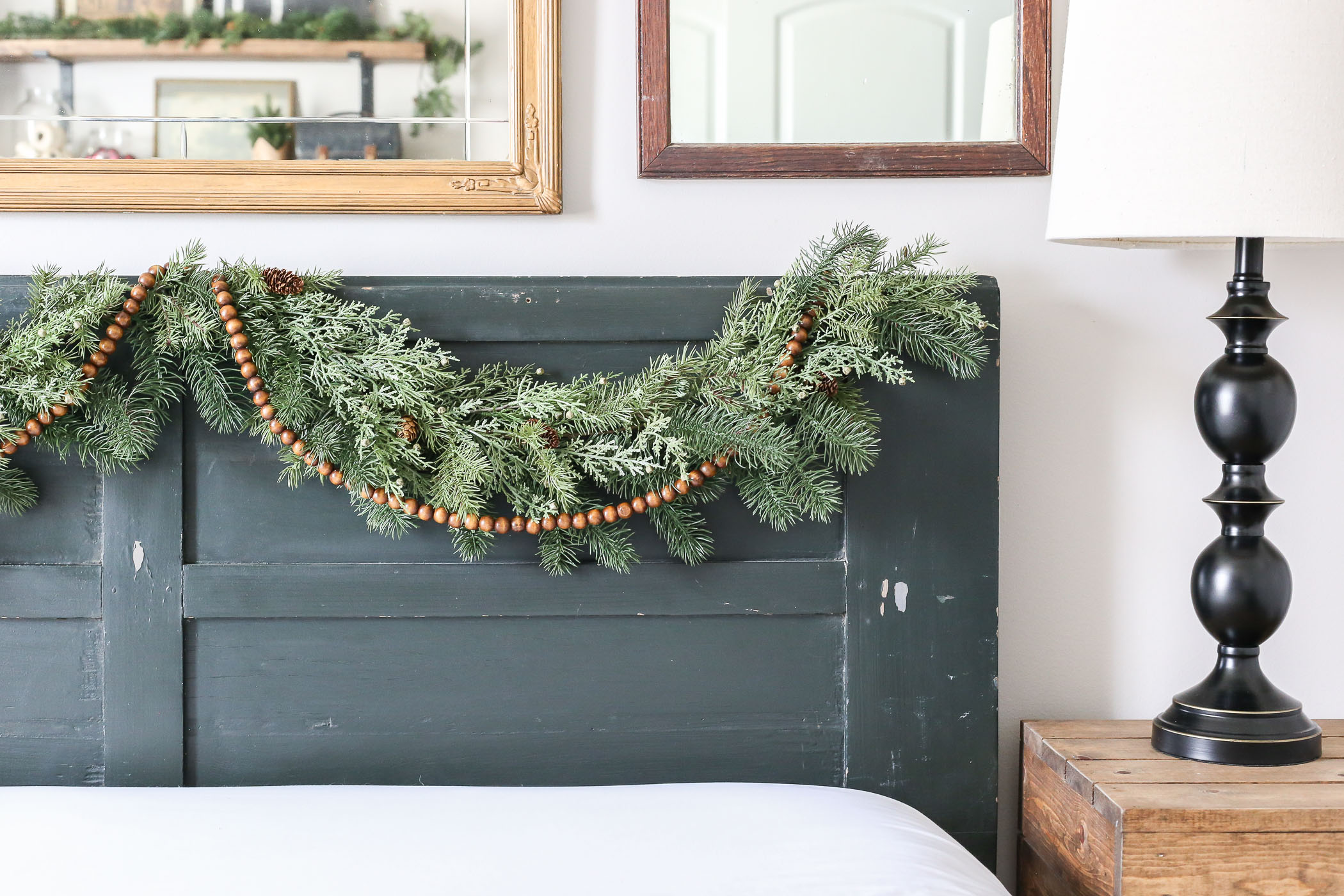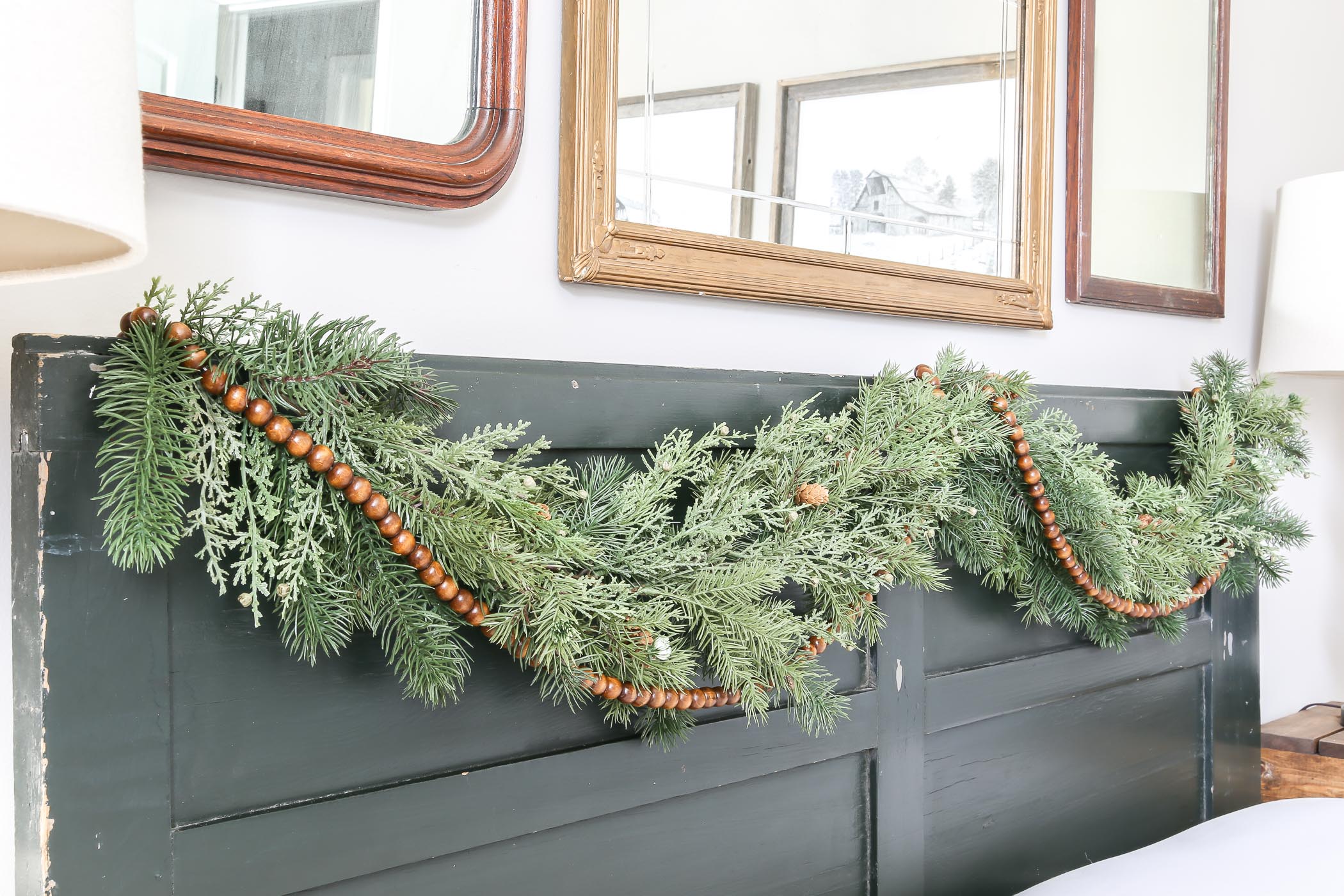 And you get a little sneak peak of how this room turned out, and an idea of which direction I'm going this year!
Do I spy a little red?
I am still debating if I want to change it, because bright colors are a challenge for me! But I think I am up for the challenge this year! We'll see!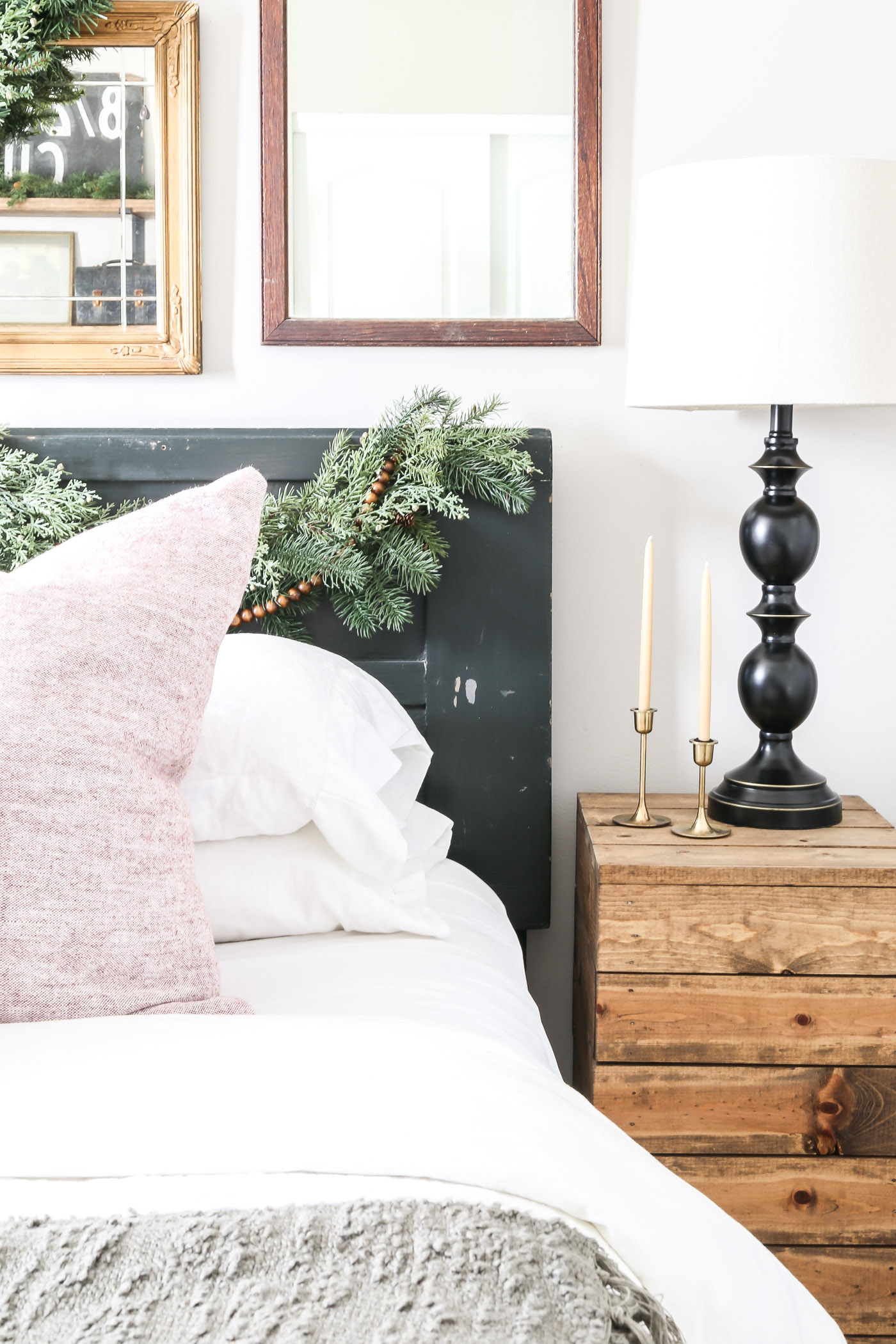 Now I have to know, do you want to see more step by step posts like this showing how I get my final looks? I hope it's somewhat helpful!
More Christmas Posts
Pin This Post for Later