Entryway Coat Hooks
This post may contain affiliate links. For more information please see our disclosure policy.
Our front door entryway has been pretty bare since we moved into our house. It doesn't have a ton of space to do some of the things I would like, but I'm working to make it a cozy, inviting space for our guests who enter our home. We hung a simple mirror when I started to decorate the living room, and through down a rug, but that is about the extent of it. Nothing special. One project I knew I wanted to do was make a coat rack to hang under the mirror, so that is just what I did this week. I found these adorable coat hooks from Home Depot that are a part of the Home Decorators Collection that I loved, and just made a simple rack out of a spare piece of wood.
I started by cutting the board to size, doing the typical coat of dark stain, and then I roughed it up a bit for the old look that you all know I love! I beat the board with a hammer, leaving scratch marks and indentions, then added another coat of stain.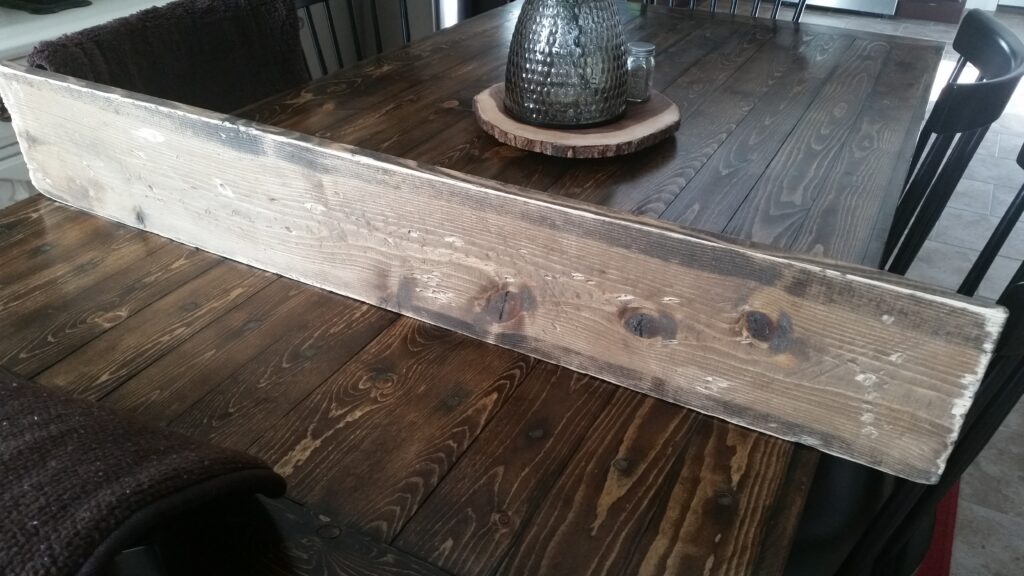 After the stain was dry, I measured the board and evenly spaced out the hooks where I wanted them. The screws that came with the hooks were way too long for the board I was using, so I just applied a quick coat of black spray paint to some gold ones I already had, and here is how it turned out!!! Simple!