Rustic Christmas Entryway
This post may contain affiliate links. For more information please see our disclosure policy.
It's my first official Christmas post and I couldn't be more excited about it! Before blogging I was one of those people who wouldn't even think about hauling out the boxes and boxes of Christmas decorations until after Thanksgiving. Obviously things have changed, and honestly I am pretty happy that I get to enjoy the festive look in my house for a few weeks longer than usual! And I have to say, I am really loving the theme I have going this year. I chose to not use any traditional red and went strictly green, wood tones, pops of white with a ton of natural elements and it worked out so so well. So to start off I'm sharing my Rustic Christmas Entryway!
I am so thrilled that Ashley from Cherished Bliss invited me to join 10 of my wonderful and super talented blogger friends in a 4 week Christmas series blog hop where we will be sharing how we decorate specific rooms for Christmas! So if my sweet friend Lauren from Blesser House sent you my way, welcome! I'm so glad you are here! Let's get to it!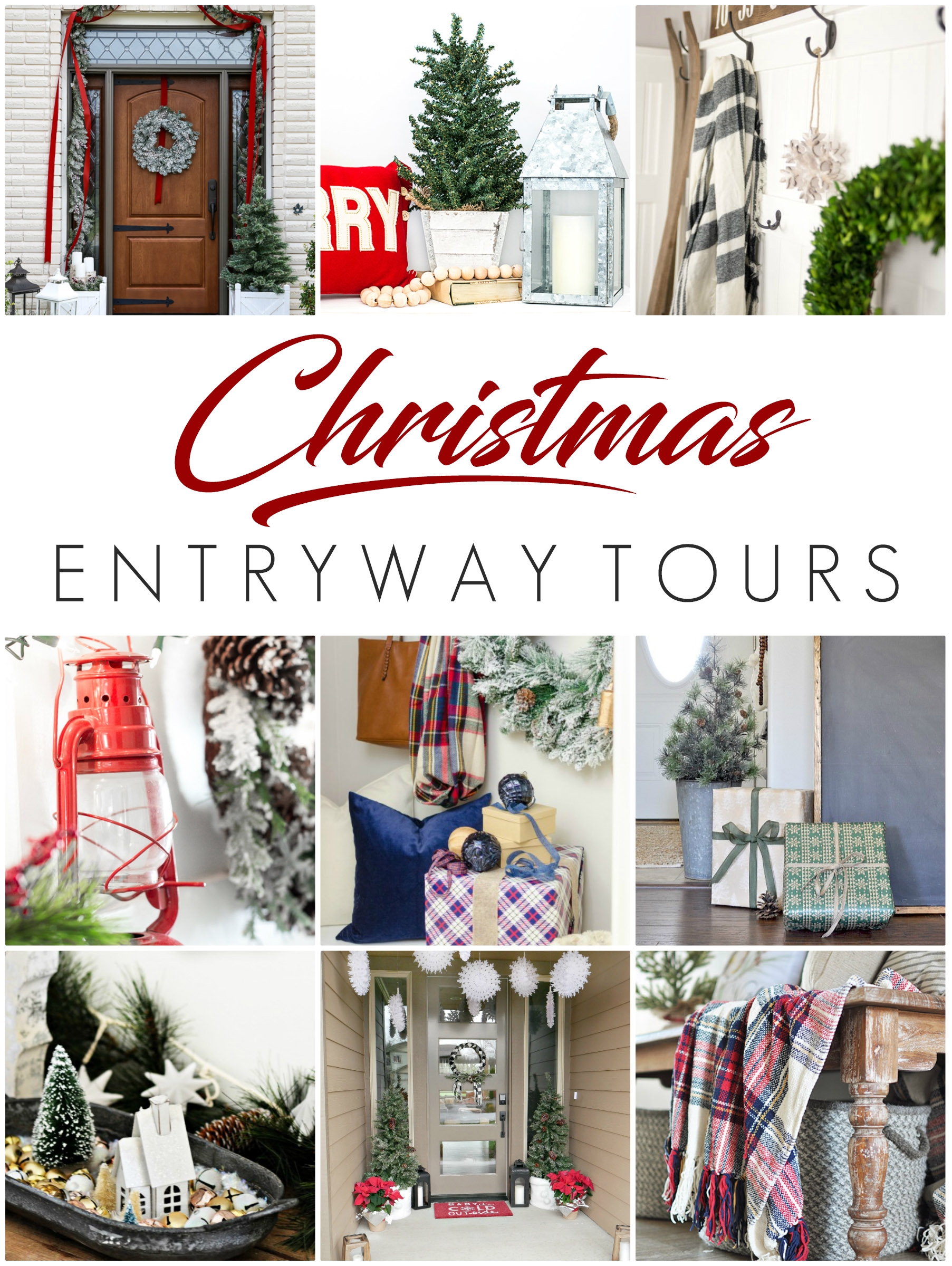 My entryway has been kind of an eyesore for a while now. I haven't paid much attention to it just yet because its a little awkward, so decorating it for Christmas got the ball rolling on how I would like it to look in the future. I know we will be doing some molding on the walls, and I would love to paint the door but until then I wanted something that would spice it up a little bit, so I made a ginormous floor chalkboard. I figure this will be great to decorate and write on for all the holidays, and it just fit the space so well.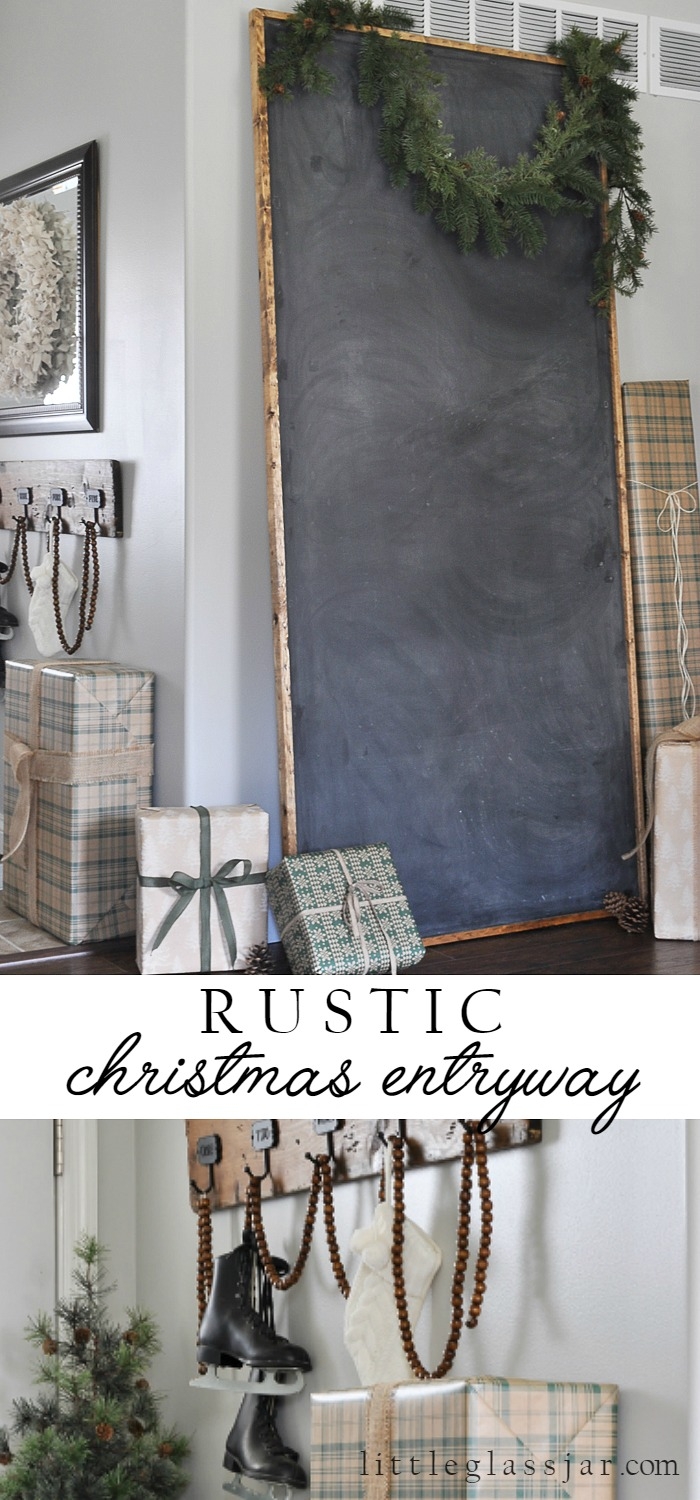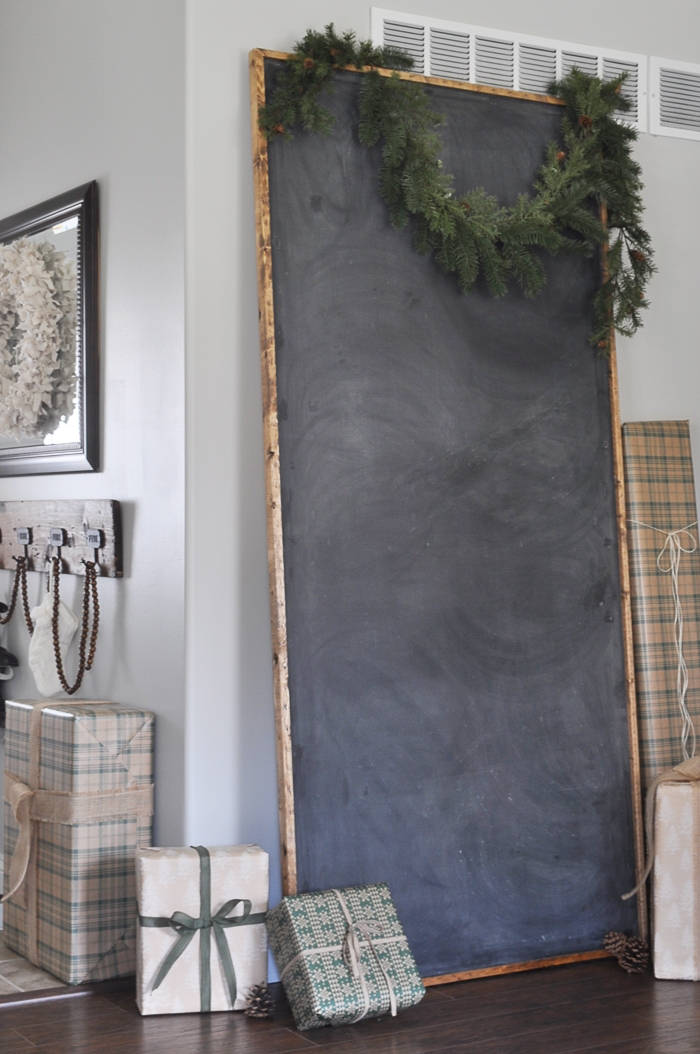 I draped some pine garland on the top and added some cute presents underneath. I found this great wrapping paper from TJ Maxx that went along with my green theme and had to have it. I'm certainly not the best wrapper, but once you dress the packages up with some ribbon and twine, nobody would ever know!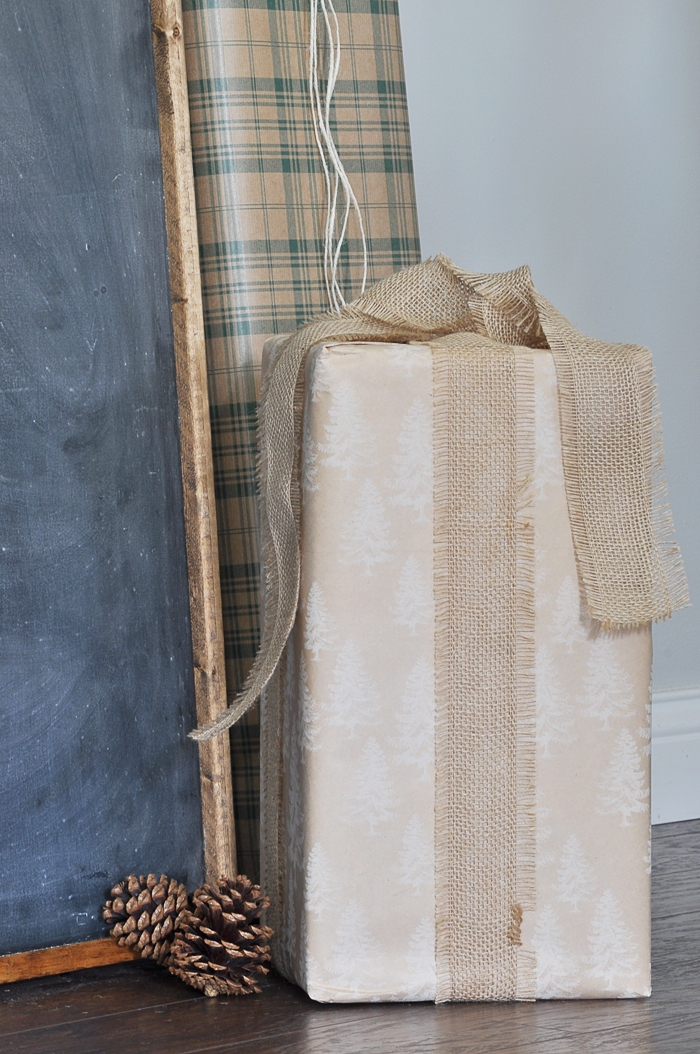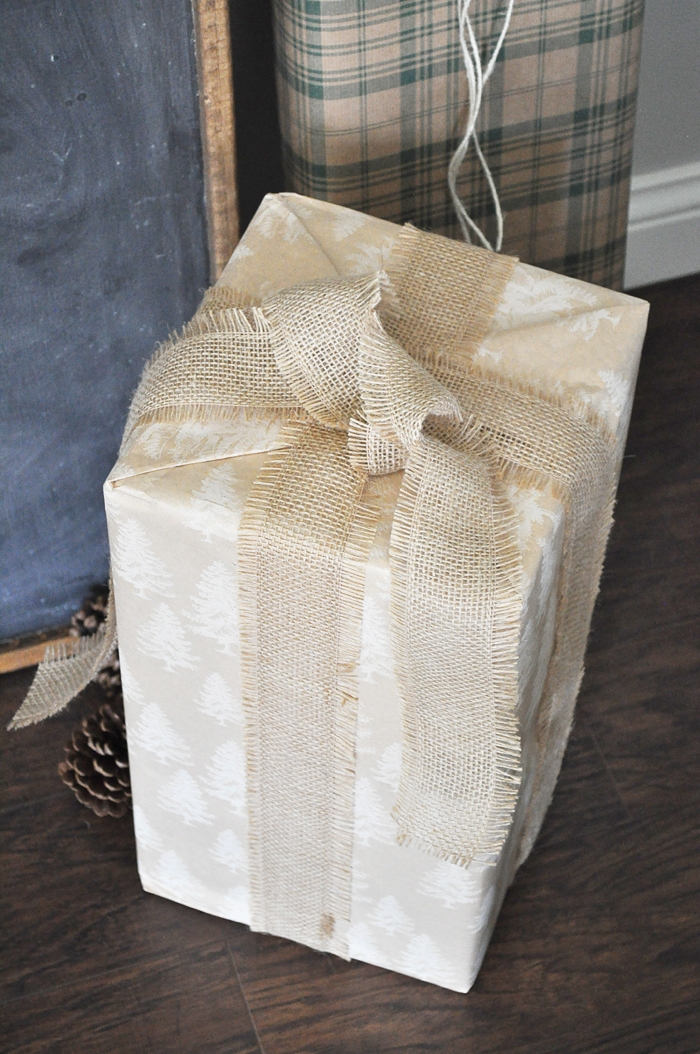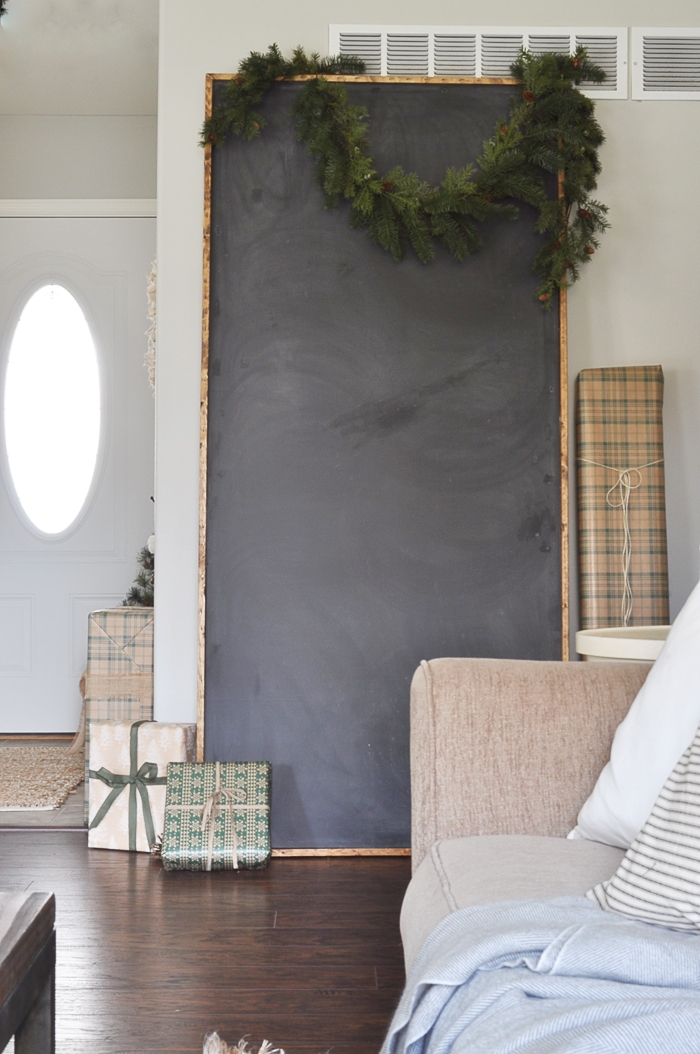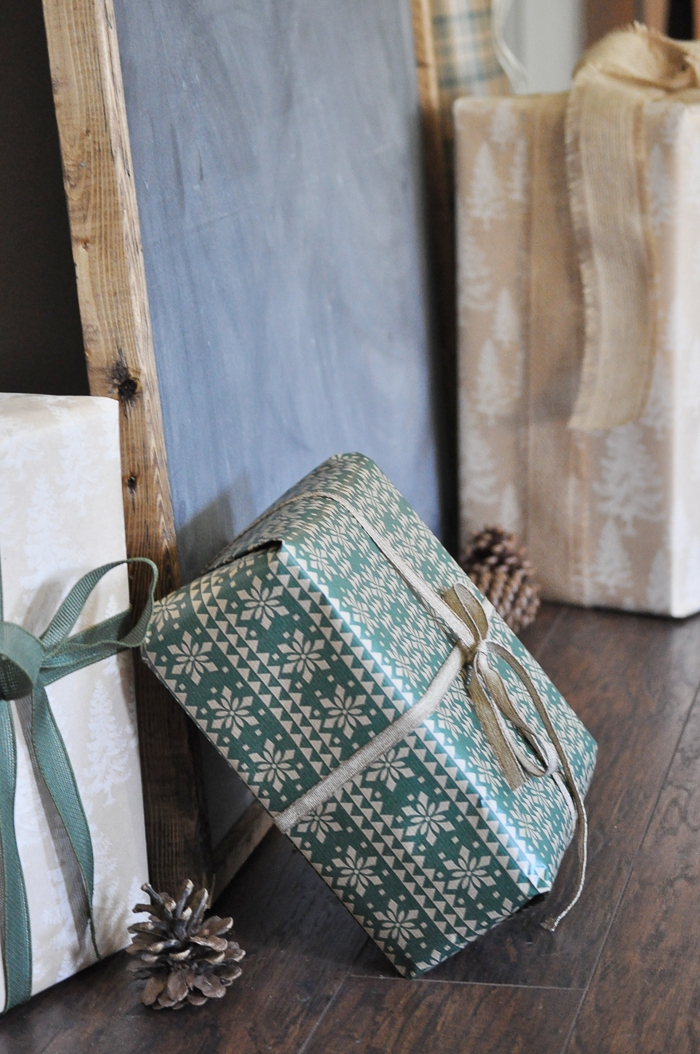 This chalkboard is seriously my favorite. Maybe it's too big for some people, but I just love it. I've been trying for so long to shimmy a smaller table on this wall, but it never looked right, so I'm glad I finally found something that I approve of!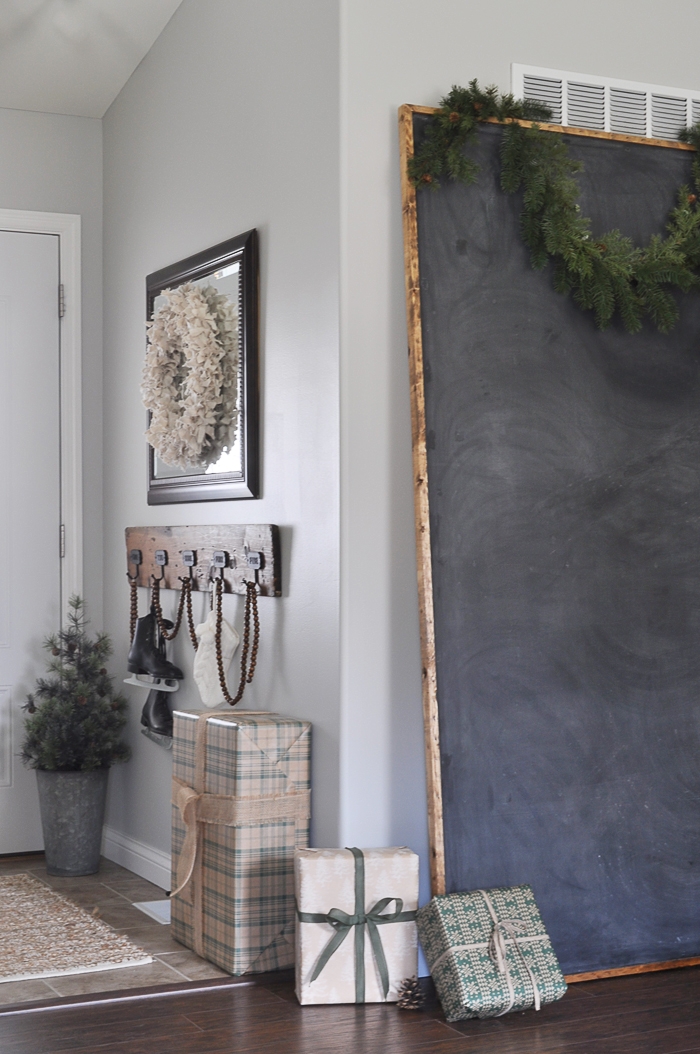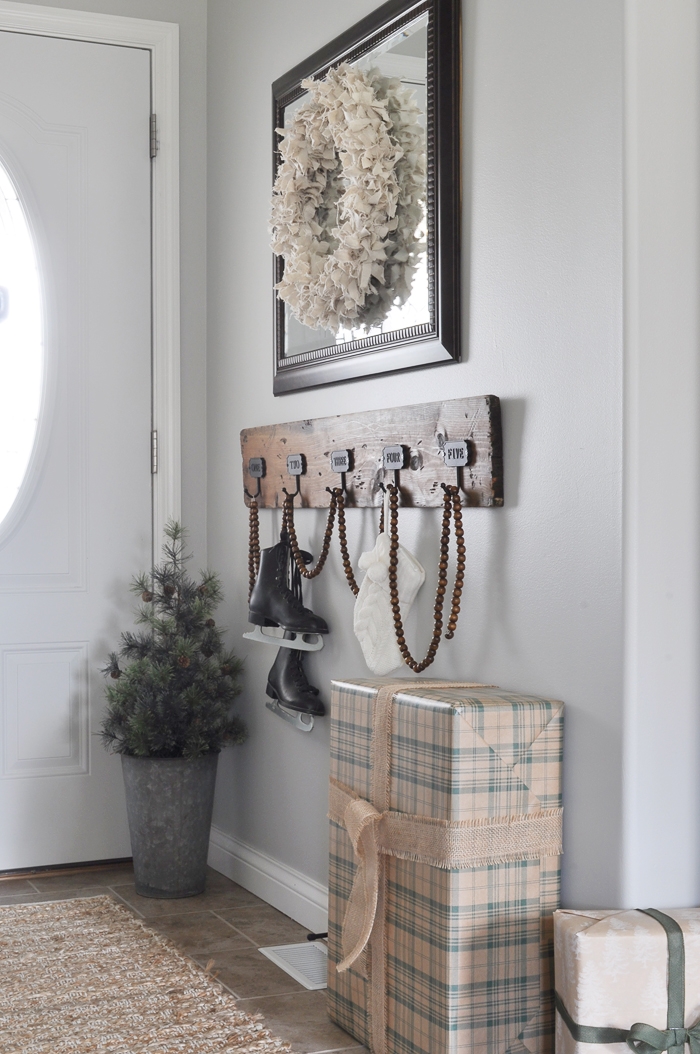 The actual doorway entry is so small and narrow, so there's not much that ever worked here. I added a mini tree in a maple sack bucket, more presents, and festive things to my DIY entryway coat hooks. That pretty wreath hanging on the mirror I made from this tutorial via my good friend Kelly at Live Laugh Rowe! And the ice skates actually belong to my husband when he was a kid, so I always love incorporating them every year into my holiday decor.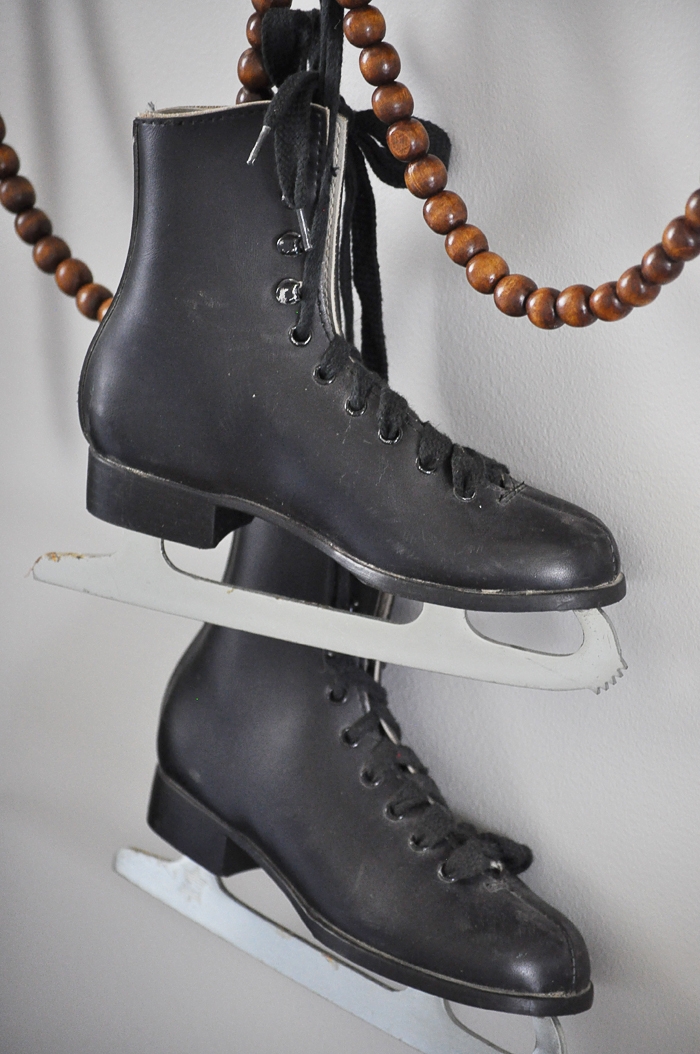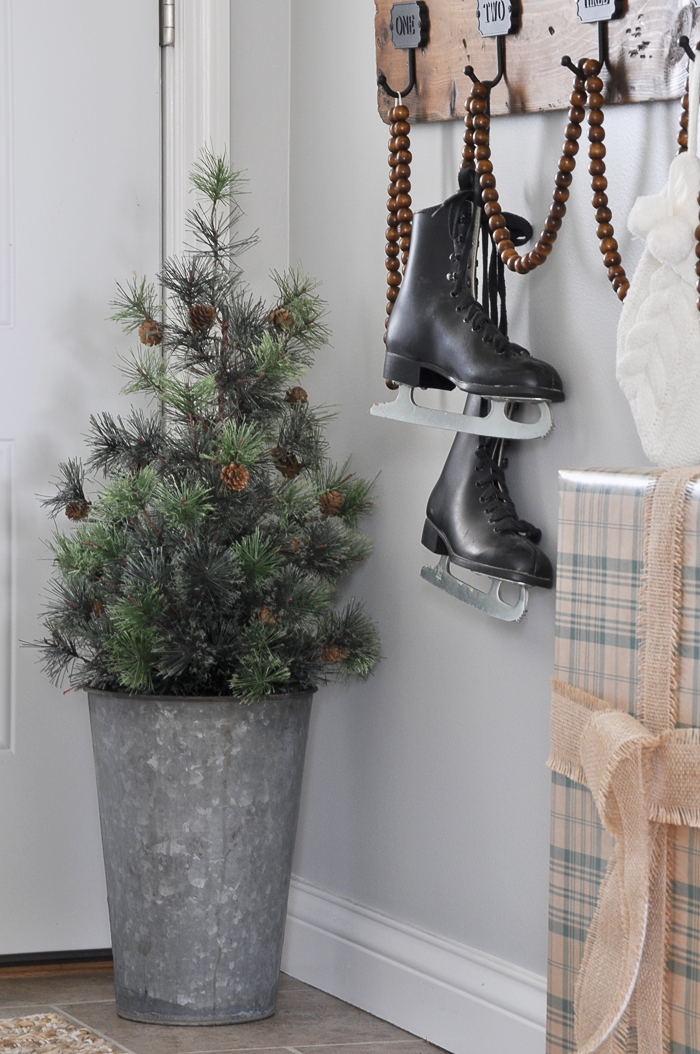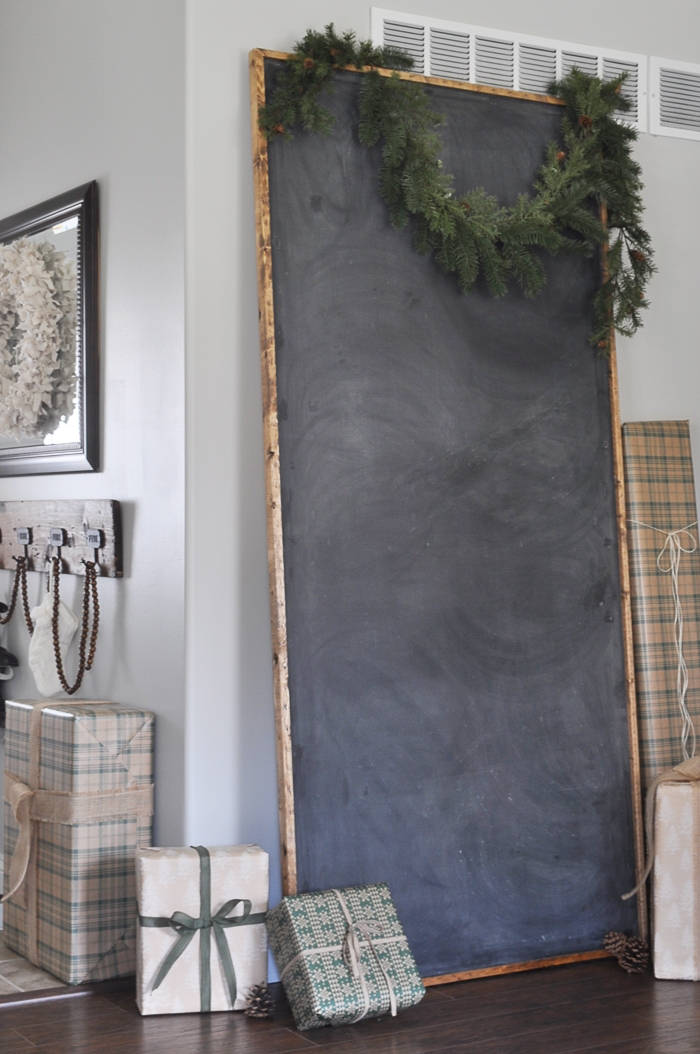 What did you think of my Rustic Christmas Entryway!? I can't wait to share more of my house all decked out!
I hope you follow along and visit all of my fellow bloggers beautiful entryways too!
Next up is my friend Jen from My Fabuless Life! You'll want to see what she has going on in her Christmas entryway to! She's one very talented lady!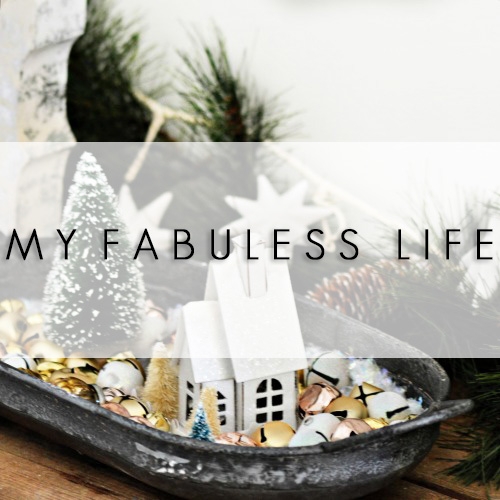 Next Monday we are sharing our Christmas Trees with you all! So I hope to see you back here in a week!