Green, White, and Wood Christmas Tree
This post may contain affiliate links. For more information please see our disclosure policy.
Green, white, and wood makes for a rustic, farmhouse style Christmas Tree. White lights really create a warm and cozy holiday atmosphere for the season.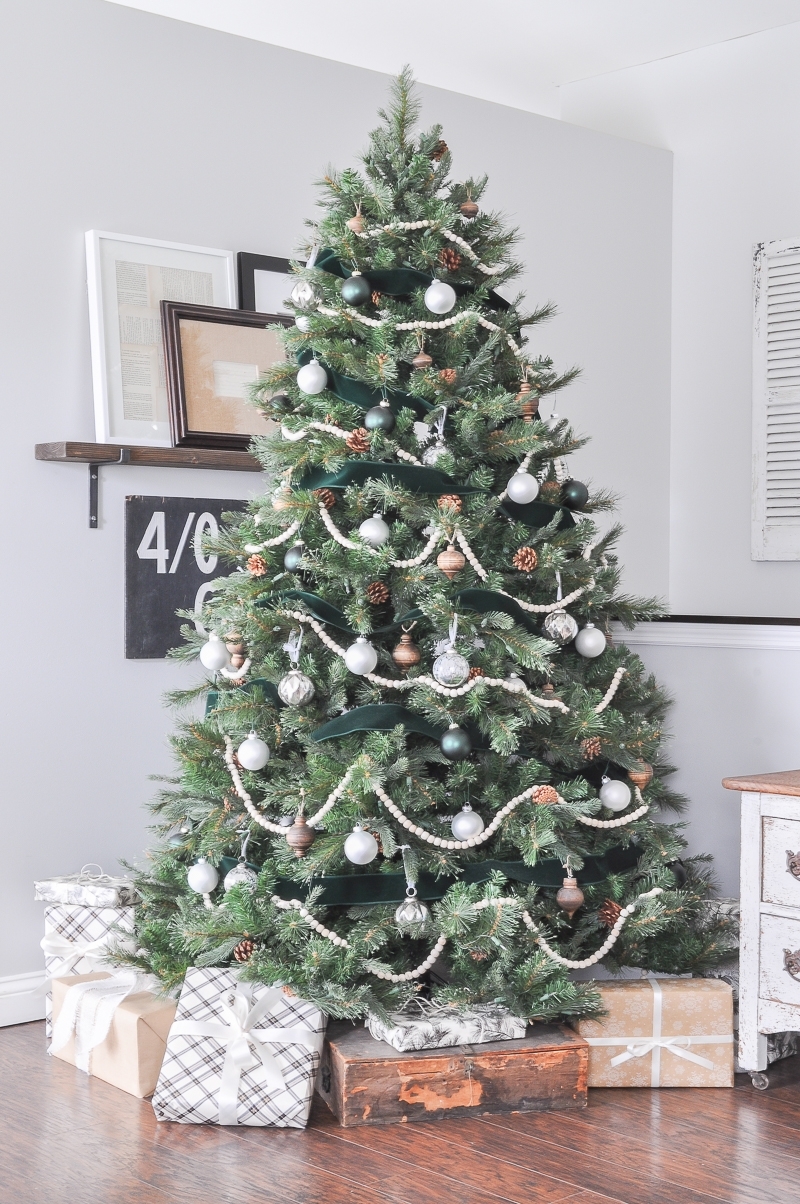 Oh, Christmas tree, how I love you! It's my favorite part of the holiday season, and always will be.
That glow at night just creates the most cozy spot in the house, and makes me want to fall asleep on the couch right next to it. Picking out the perfect mix of ornaments and garland, putting your creativity to the test, I love it all!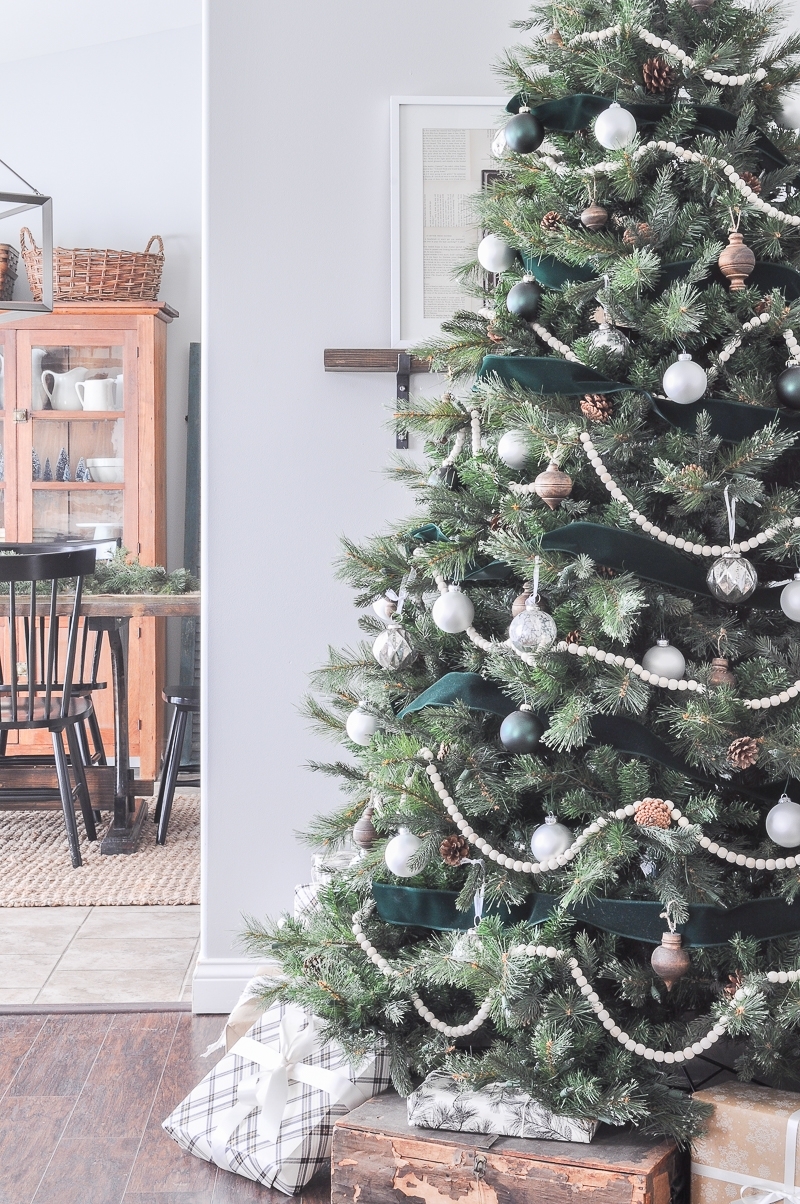 For this years tree I went with pearly white, hunter green, and mercury glass balls, paired with my favorite wooden ornaments I stained a few years ago. I also added some velvet green ribbon and raw wooded bead garland to tie it all together.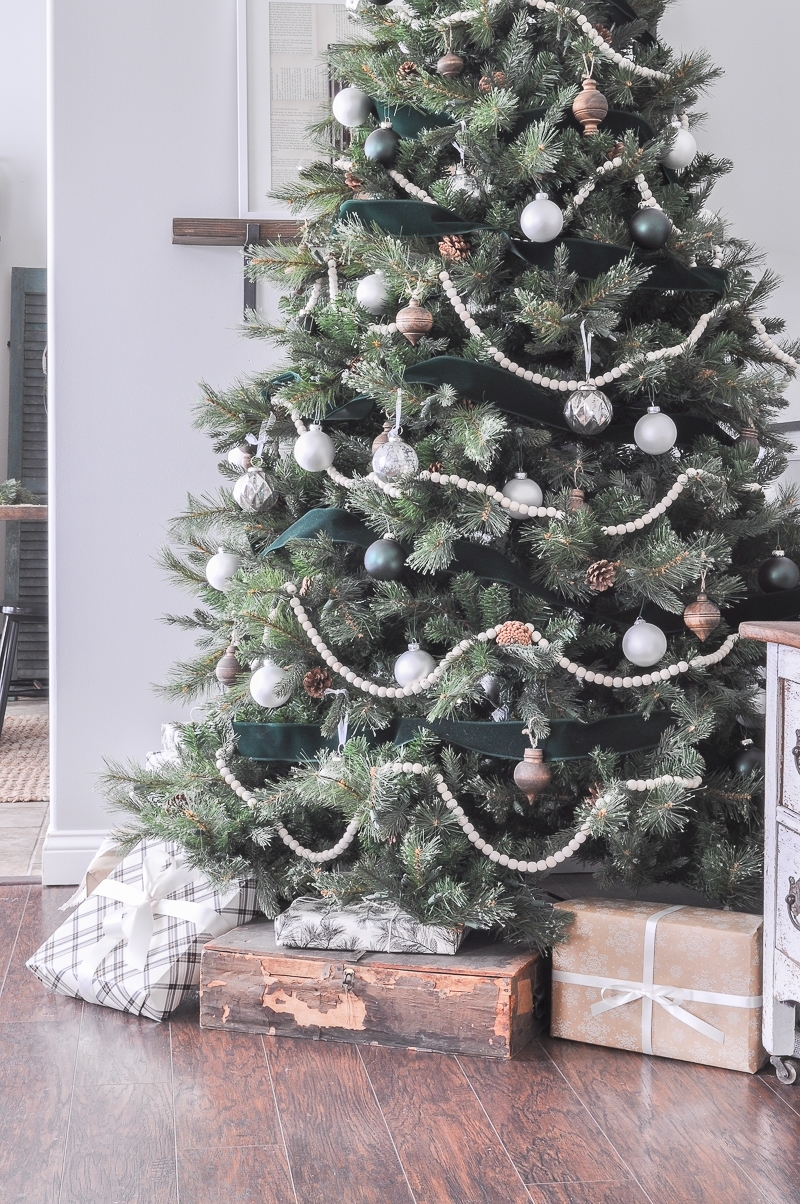 Our tree is a hand me down that is pre-lit with pinecones added as well. It's done us well for five years.
Another one of my favorite parts of Christmas, that goes right along with decorating the tree, is choosing wrapping paper. I always love to match my gifts to the theme of my tree, and this year is no different.
I love to use brown kraft paper and mix it with a patterned paper, and top them all off with ribbon or twine.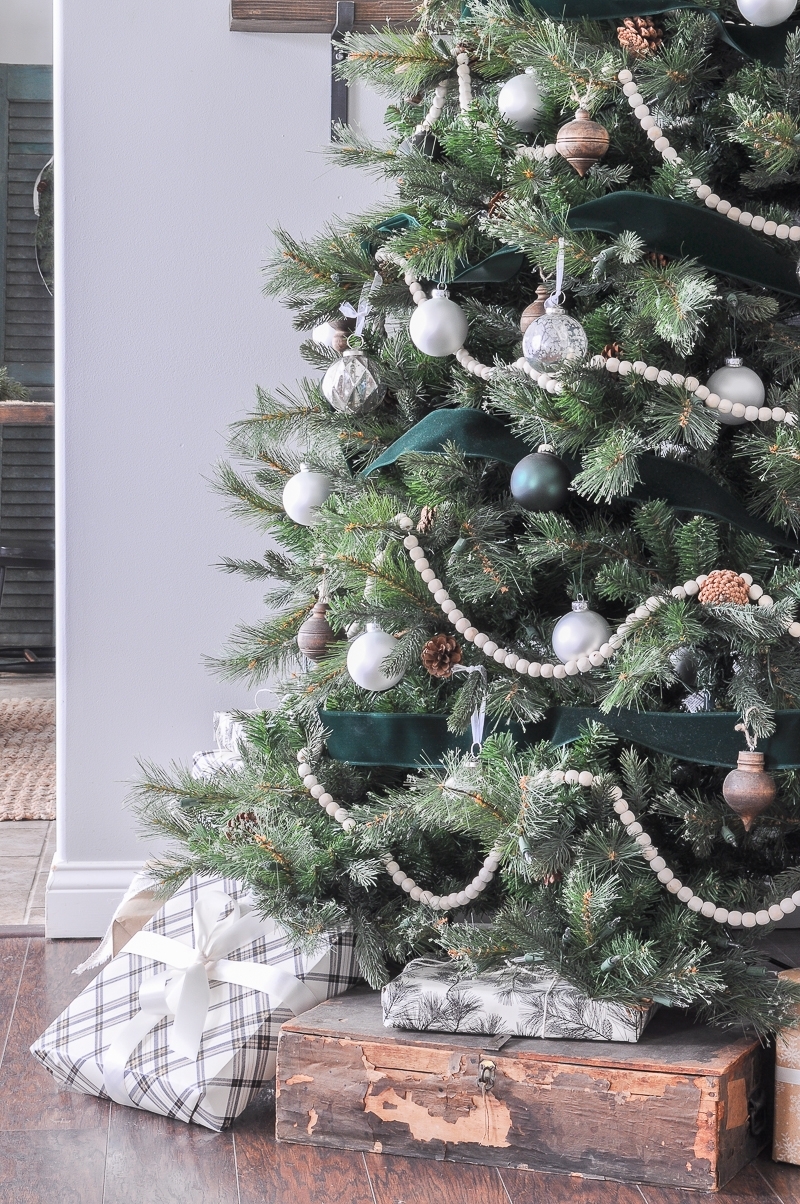 Another thing that is fun, is to add old crates in with your presents. I mean, if you are really looking to go that extra mile in your Christmas decor, it really adds a little vintage touch to the entire tree experience.
Last year I even added huge glass jars with candles in them around the tree.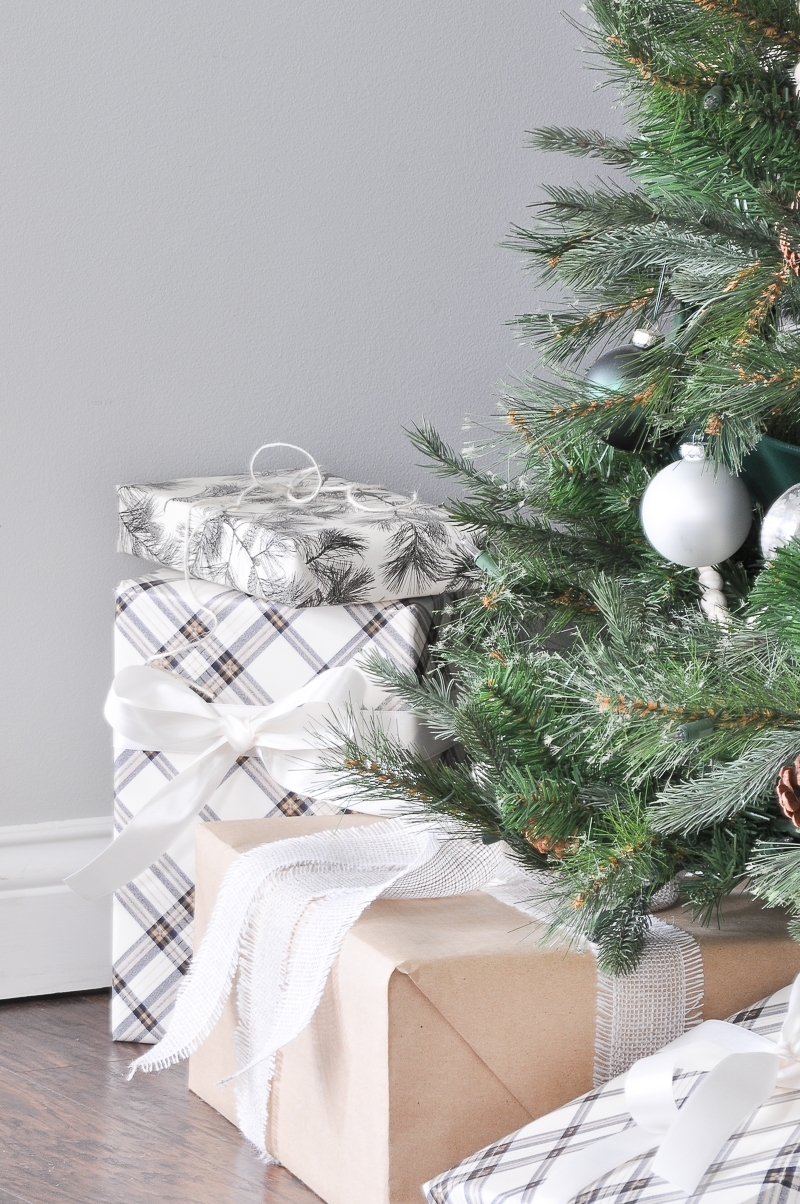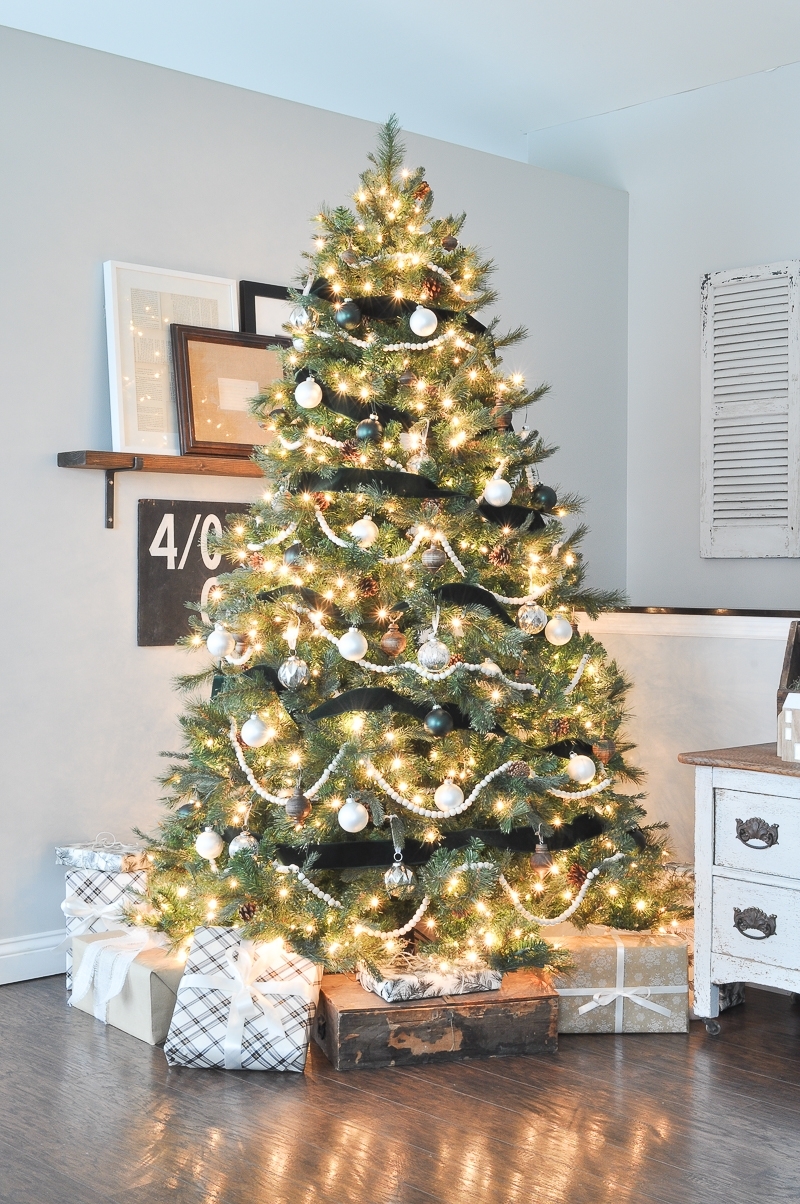 The magic is really when the lights go on. That glow gets me every single time and I feel all the feels of Christmas!
It brings me back to my childhood when I was kid, and I can't wait to share that feeling one day with my own kids.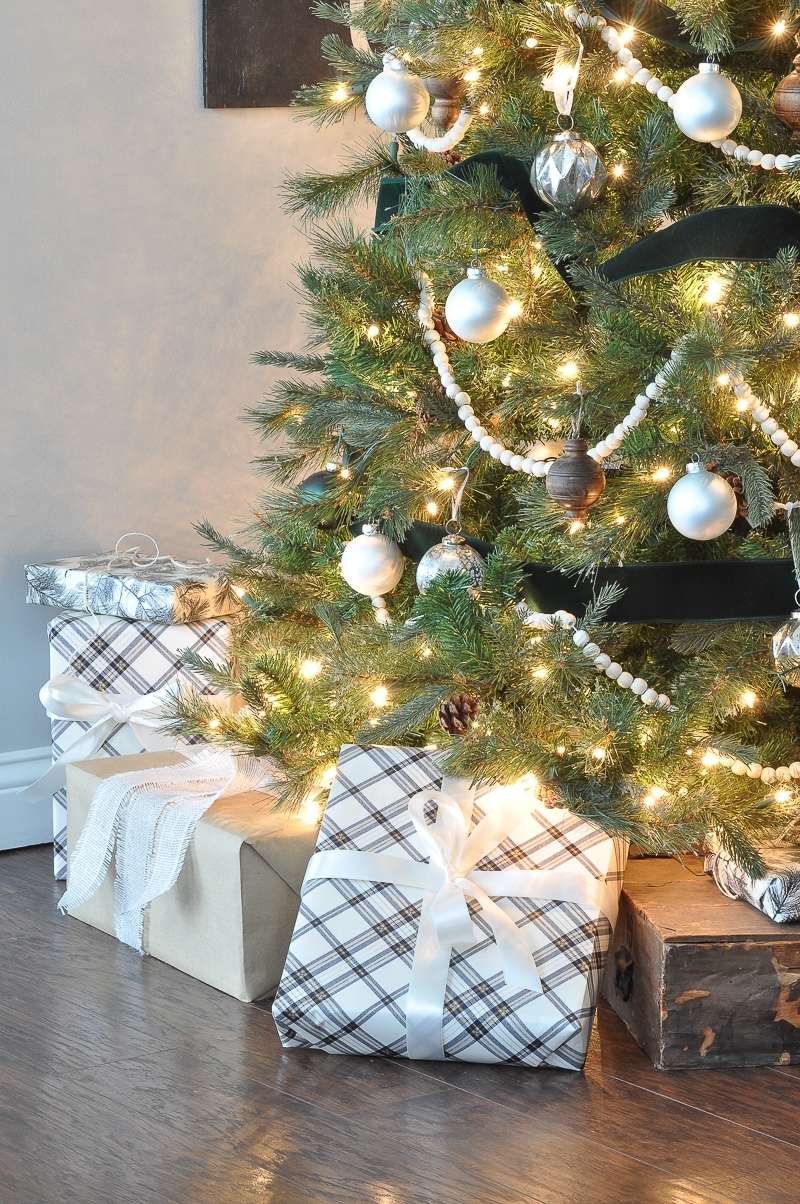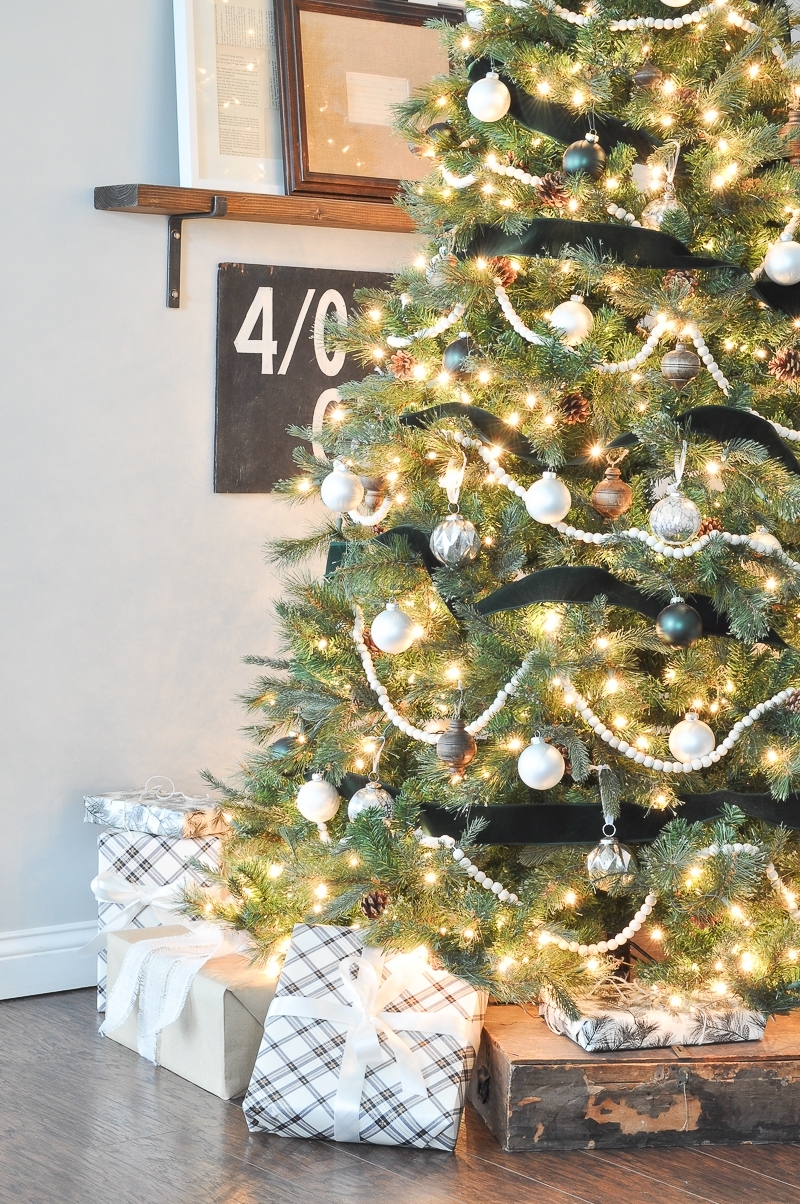 What are your favorite Christmas tree ornaments? How about fun traditions?
Other Christmas Posts
Pin Our Green White and Wood Christmas Tree for Later