Five Motivating Podcasts for Creatives
This post may contain affiliate links. For more information please see our disclosure policy.
When I started this blog nearly three years ago, I never thought it would be as important to me as it has become. I have spent countless hours and many, many late nights learning the ins and outs of this blog business. Believe it or not, blogging is in fact a legit business, and it isn't near as easy as it looks from an outside perspective. It isn't about just snapping a couple pictures, throwing them up with a few paragraphs, then calling it a day. It is so so much more.
We brainstorm, plan ideas, decide what is right for our brand and what isn't, we prepare to execute said ideas, we teach ourself new things so we can teach them to you, we fail, we mess up, and we try again. We are writers, editors, photographers, negotiators, designers, supporters, marketers, and so very hopeful you like what we are putting out there. We manage not only our blog, but what seems like a million facets of every social media platform available so we can get our content out to more than just our parents, who have been reading since day one. Thanks, mom and dad!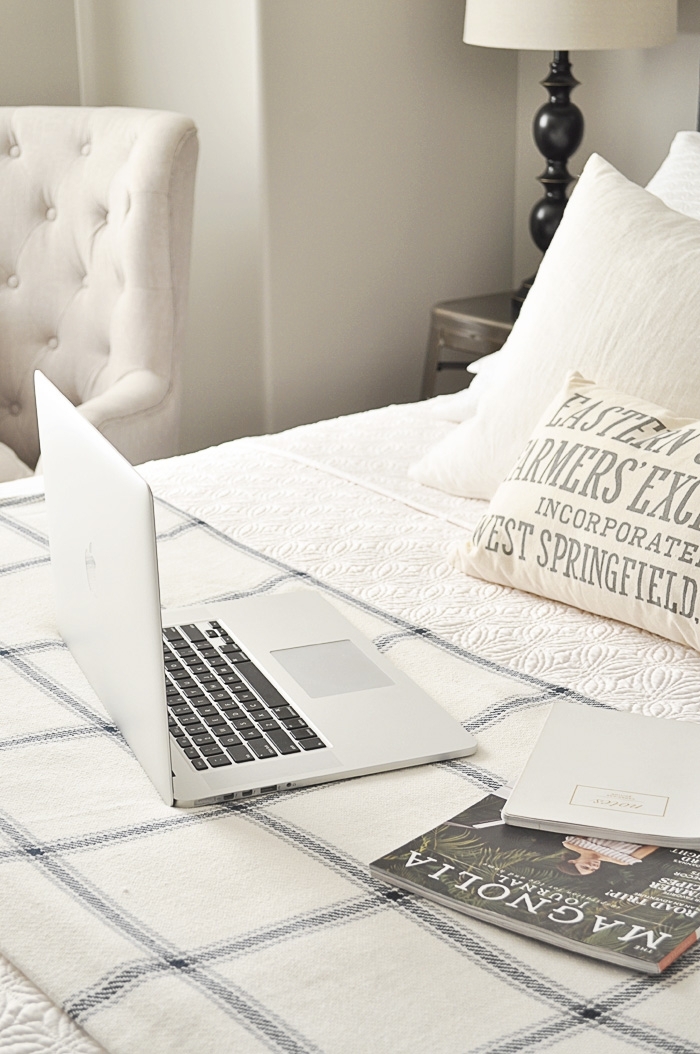 I could really go on and on about the many aspects that make a blog what it is, but instead, today I wanted to share how I stay motivated to work on this little side hustle of mine. There is so much information out there to take in, so many people who have "been there, done that" that you can learn from. So many inspiring entrepreneurs who share their personal story of success, and how they made it from nothing. Look, I'm not trying to make it, whatever that means, but I do appreciate the advice they give, and I am all ears to these Five Motivating Podcasts for Creatives. I hope you take a listen!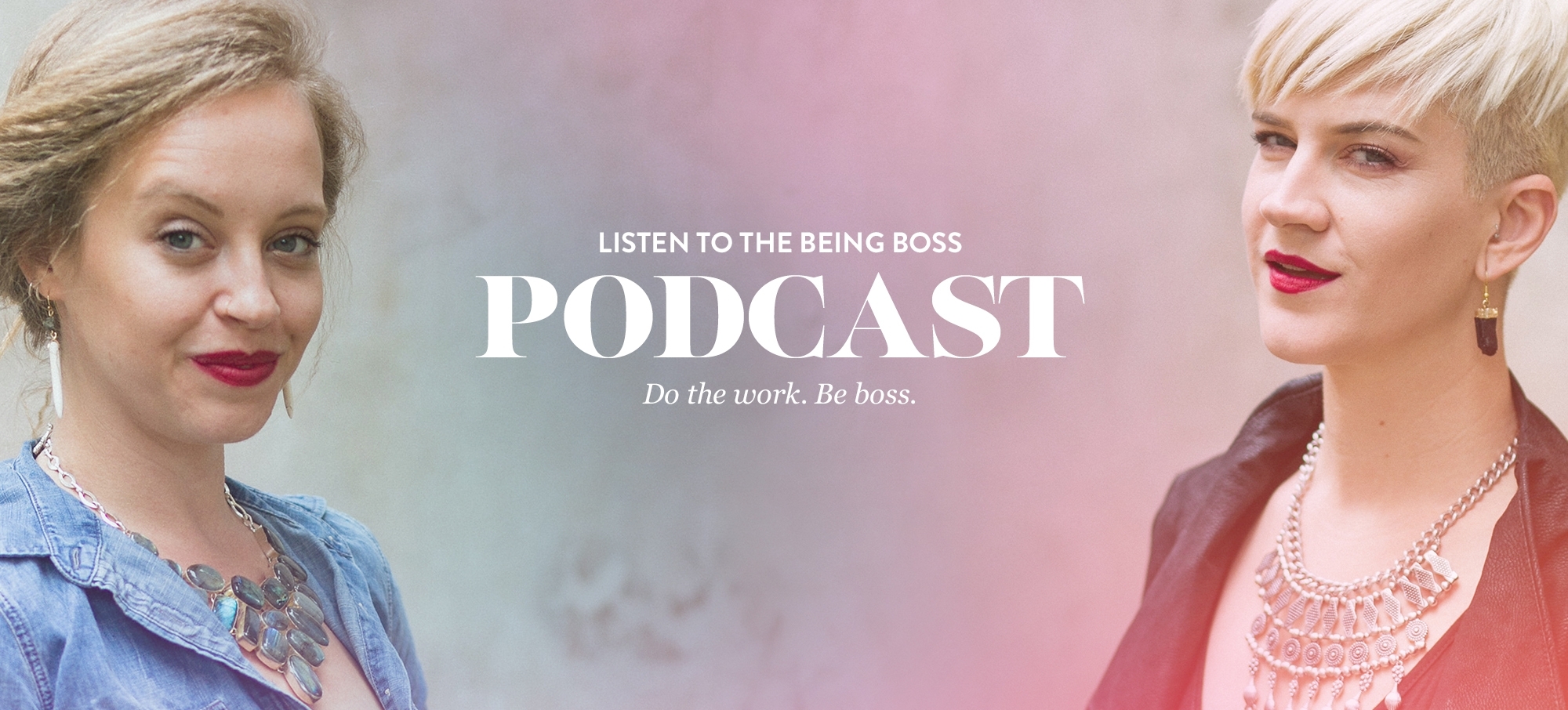 ONE. | BEING BOSS
I am basically in love with the hosts of this podcast, Kathleen and Emily, because they are seriously two badass girl bosses who are all about putting in the work and making no excuses. Being Boss is geared towards creative entrepreneurs, but like all of the podcasts I'm sharing today, their episodes can really speak to every aspect of life, not just business. I have been so incredibly motivated by these ladies, and I hope that you are too!
FAVORITE EPISODE: #127 The Comparison Trap with Vasavi Kumar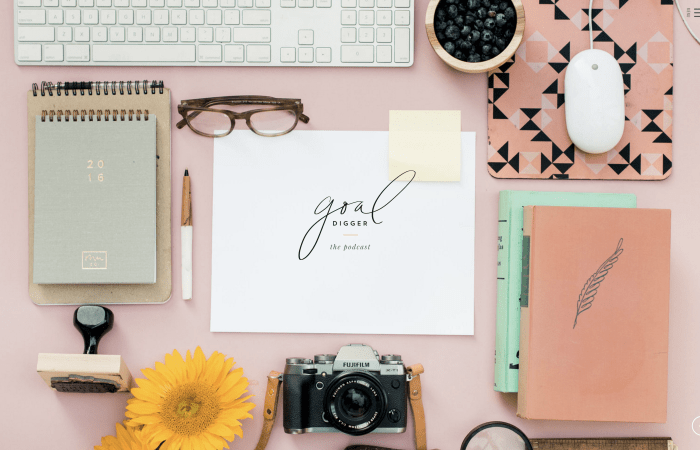 TWO. | GOAL DIGGER
I cannot even begin to say enough positive things about Jenna Kutcher and her podcast Goal Digger. She is an absolute beam of light and positivity, and her podcast will uplift you to try and bring more of that into your business and everyday life. She is a successful blogger, wedding photographer, lover of mac and cheese, and she spills all her advice on how she got to where she is now, along with interviewing other successful business owners too.
FAVORITE EPISODE: #024 Why Persistence Pays Off with Alyssa Thiel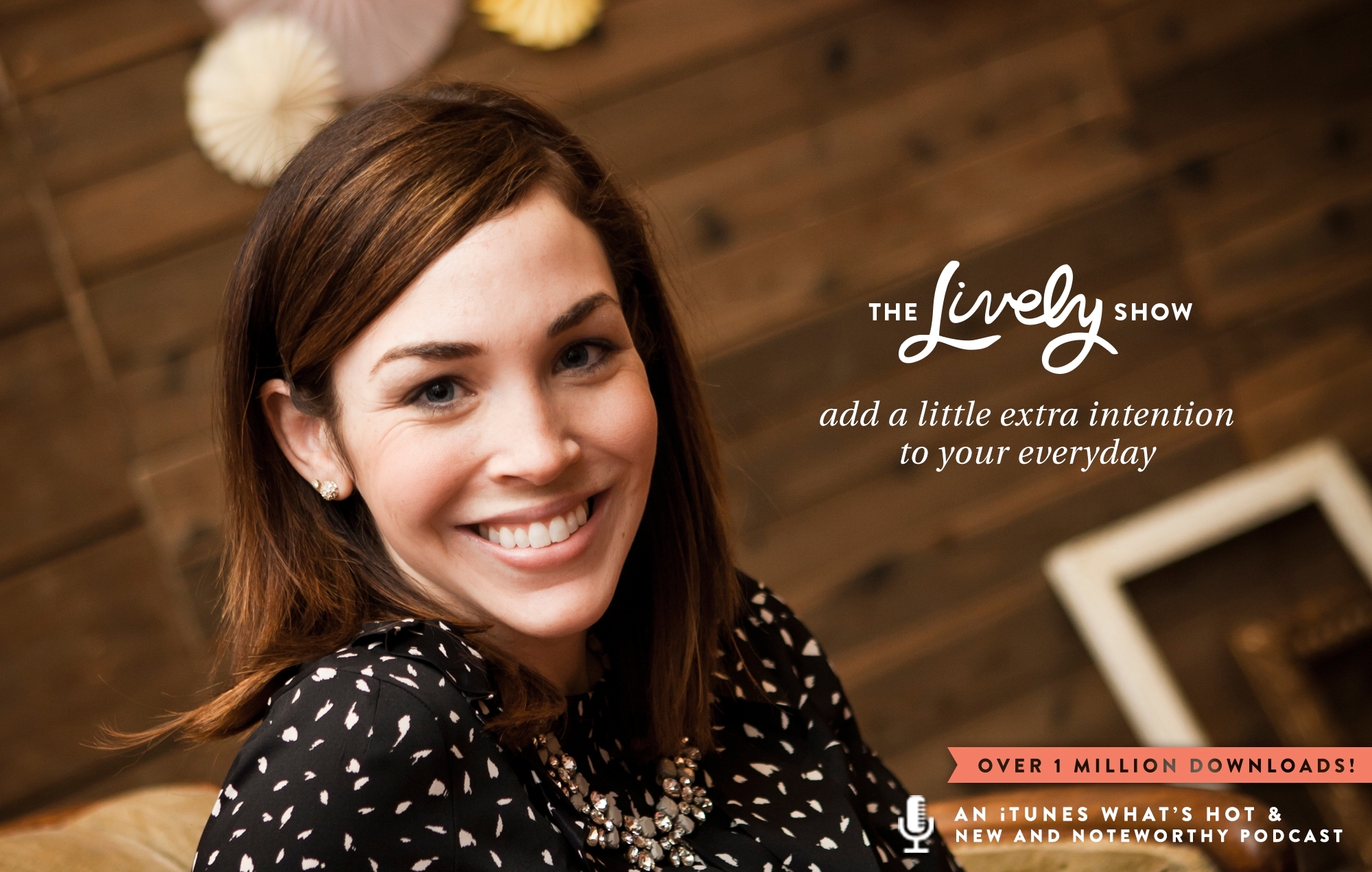 THREE. | THE LIVELY SHOW
Oh, Jess Lively. She is pretty incredible, this girl. I have been listening to her podcast The Lively Show for a very very long time now, and if you get me talking about my favorite episodes, I might talk forever! If you are wanting to learn about how to be successful in life and business, dive into her archives first. But more recently she has switched it up and is learning and teaching more and more about wellness, simplifying, and quantum living. She is an open book and so so inspiring to listen to! I cannot recommend this podcast enough!
FAVORITE EPISODE: #70 Turn Your Day Around & How to Say No with Alexandra Franzen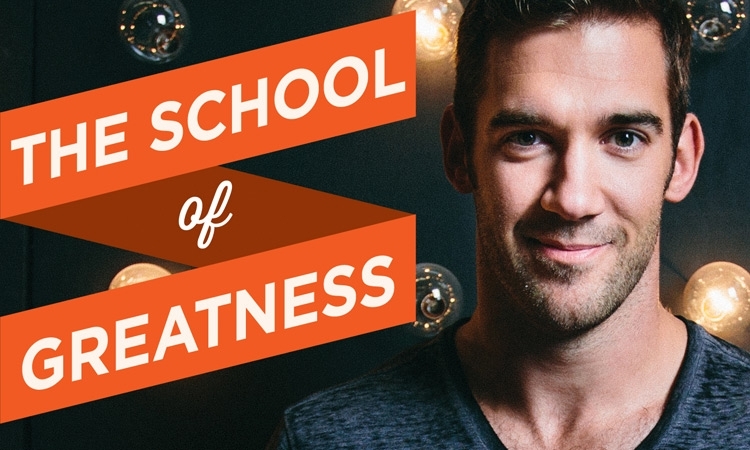 FOUR. | THE SCHOOL OF GREATNESS
I first heard of Lewis Howes when Jess Lively interviewed him on her podcast. This tends to happen a lot, where I find motivating people from other motivating people, and then it just snowballs from there. You have to hear his story, it is pretty crazy how far he has come in his life journey, from not being able to read, sleeping on his sisters couch, and pulling himself out of depression and into, well, greatness. On his podcast The School of Greatness, you are going to hear stories from some heavy hitters in entrepreneurship that will get you thinking you too can accomplish anything you set your mind to.
FAVORITE EPISODE: #452 The 5 Second Rule to Change Your Life with Mel Robbins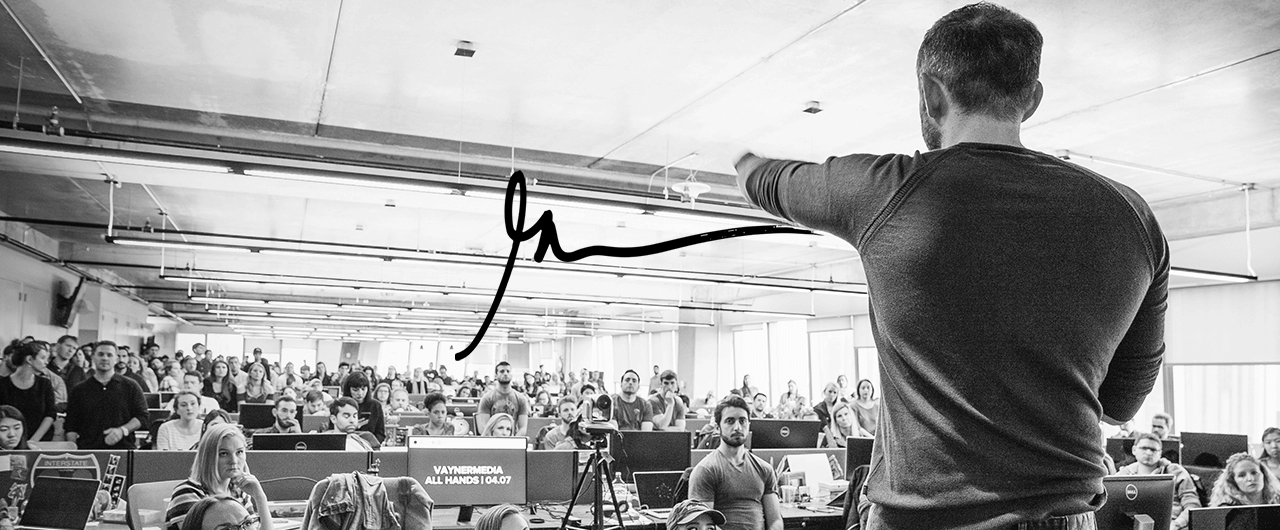 FIVE. | THE GARYVEE AUDIO EXPERIENCE
This guy. Total game-changer. If you were to ask me who I look up to when it comes to business and just life IN GENERAL, it's Gary Vaynerchuk. Hands down, no hesitation. He's a hustler like no other (YouTube: The Daily Vee, it speaks for itself), and the most genuine human being probably on the planet. He will preach all day, everyday to you about how lucky you are to be a human being. Just do yourself a favor, go to YouTube, and type in Garyvee. BINGE WATCH. You can thank me later.
FAVORITE EPISODE: Basically everything that comes out of his mouth.