Artful Blogging Magazine Feature
This post may contain affiliate links. For more information please see our disclosure policy.
So something kind of crazy happened last spring. I haven't really shared it with too many people because it was so outside of what I ever imagined would happen when I started this blog two years ago. The editor of a beautiful magazine called Artful Blogging reached out to me and asked if I was interested in sharing my blog and home in one of their upcoming editions. Say what??? My blog? My home? I do this thing where I get super embarrassed when people compliment what I'm doing on here. And not in an attention seeking way, in a genuine I don't take compliments well kind of way.
When I got the email I immediately thought of a few dozen other bloggers who deserved to be in this magazine, showing off their talent. I picked apart my photography skills wondering how well my images would look in print, and overall was so nervous about it. I am so hard on myself, but lately I have been hearing the saying "give yourself grace" over and over and over. So that is what I am trying to do. Be kind to myself, and be proud of myself for how far I have come with this love of mine. So I went for it.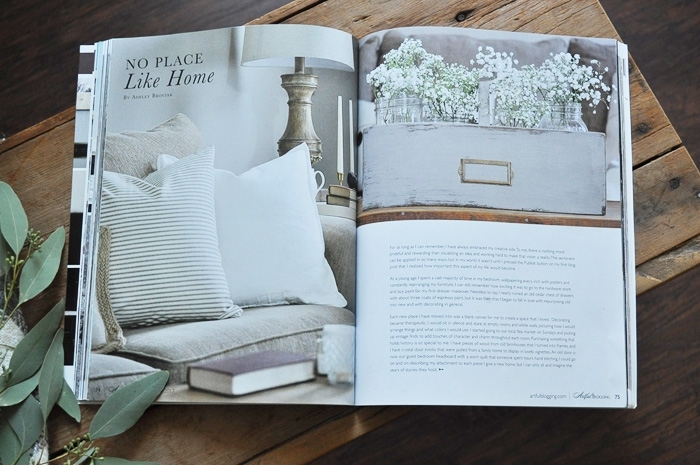 Here is my home, six beautiful pages of it with words right from my heart in an article I also wrote. You can literally walk into Barnes and Noble, pick it up, flip through its pages and there I am. And I am so very proud of that, and honored to share an edition with so many other talented bloggers.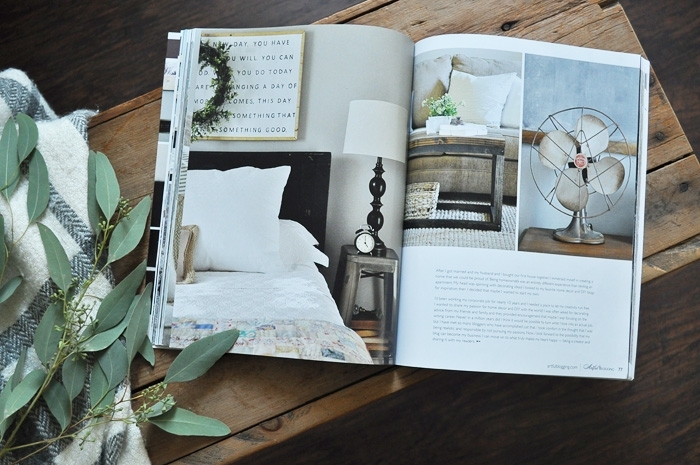 I never in a million years thought I would see my home in a magazine. I would have laughed at the mere thought of it. I feel so blessed to have been given this opportunity to have something tangible out there that showcases my passion for blogging and home decor in such a lovely way.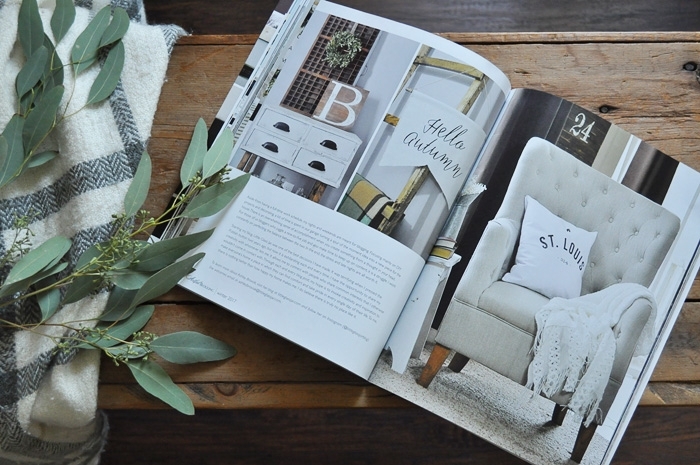 [Source Right: So Vintage Chic Pillow]
The magazine comes out TODAY and I am hoping to make a run to the store at some point to see it on the shelf in person! Crazy! You can also order the digital copy online here. Huge thanks to the Artful Blogging for making this happen! What a dream!