How to Decorate with Faux Greenery
This post may contain affiliate links. For more information please see our disclosure policy.
I used to be a huge fake plant snob. I mean huge. When I thought about any kind of artificial plant I pictured gaudy, bright flowers that were shiny, ugly, and caked in dust. I'm not sure when, where, or how that image was engraved in my mind, but it was there for a really long time. I only wanted real plants, ones that I could water and ones that would grow. And more importantly, ones that looked real! I had forever turned my nose to the idea of buying faux, but then the reality of my black thumb set in. Guys, I can kill plants like you wouldn't believe. Even succulents! I didn't even know you could kill those things! Turns out, leaving them in dark spaces and not watering them really doesn't help. Who knew!?
One thing I did know, was that I needed that certain something only a plant could give to a space. To freshen it up and give it a pop. And I don't mean pop of any color, we all know I am in love with my neutrals, so greenery it was and greenery it had to be! It took baby steps for me to eventually start adding faux greenery to my decor, but once I did, I never looked back. To my surprise, you can find some really real looking plants nowadays. It's a normal and very acceptable thing too. However, I am above and beyond picky when it comes to this aspect of my decorating. If it looks over the top fake, it isn't for me. But over the years I have come to find a few favorites, along with some great ways to display them.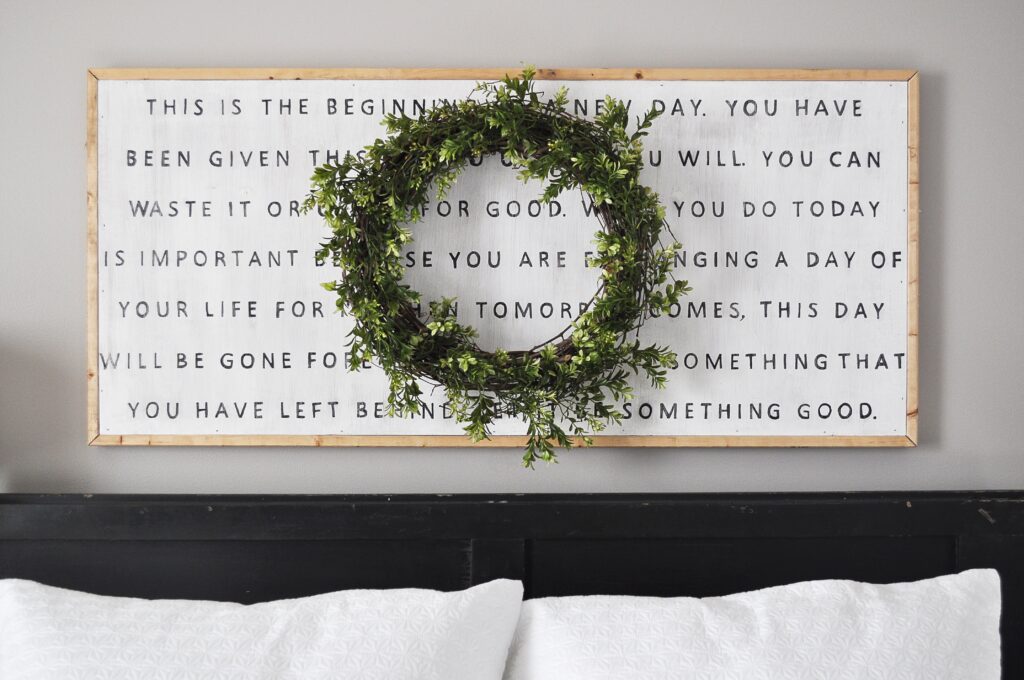 GRAPEVINE WREATH + BOXWOOD GARLAND
This may, or may not make me an old woman at the age of 30, but I love making wreaths to hang around my house. Mostly during the holidays, but also to hang on doors and signs like this one. I simply bought a boxwood garland (you can get them at Michaels or Hobby Lobby) and kind of looped it into the branches of the grapevine wreath. And voila! An easy and quick little DIY!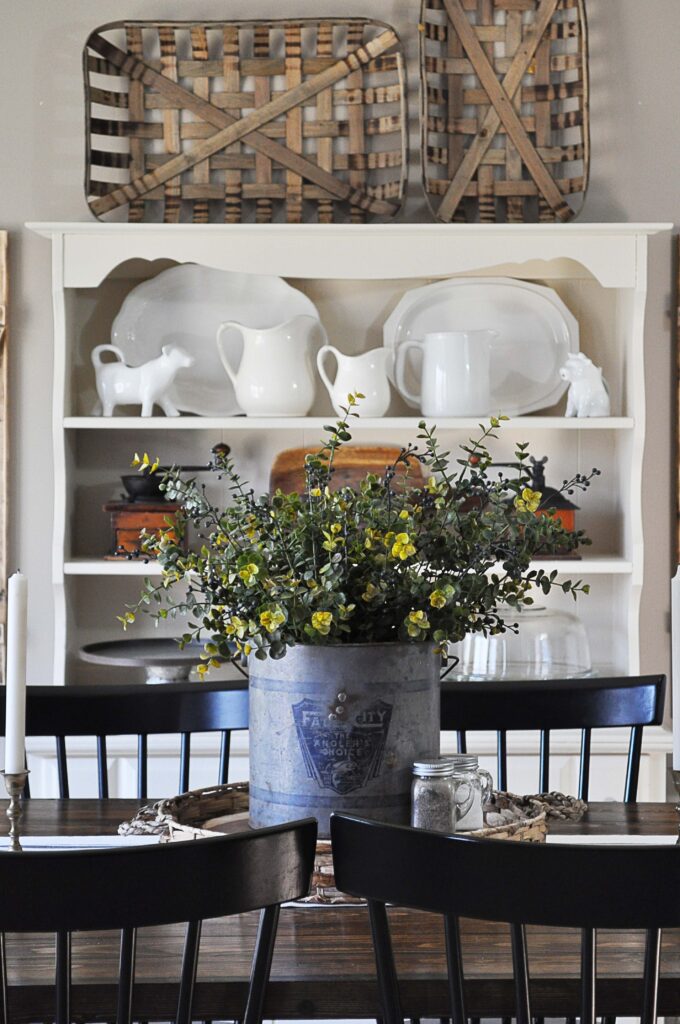 MINNOW BUCKET + EUCALYPTUS BERRY BUSH
This is actually my favorite greenery stem to spread all over my house. I have a few of these eucalyptus bushes because they look legit and they add such a contrast of colors to a space. This particular bush has navy blue colored berries that match the design on my minnow bucket perfectly. I also have another of the same stem in my white IKEA pitcher in my living room.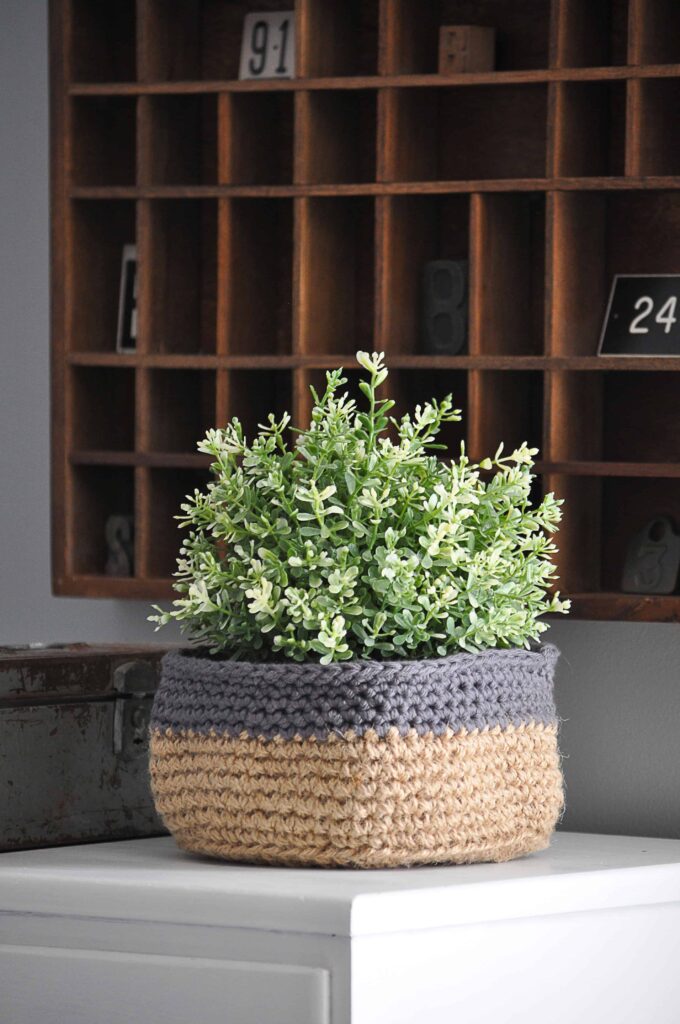 CROCHET PLANT HOLDER + IKEA POTTED PLANT
My sweet friend Jessica from Three Sheep Shack recently sent me this too cute for words crochet plant holder, and I fell in love with it. It is to die for and looks so so good with my artificial IKEA potted plant! I knew as soon as I got it that it needed to be in my home office stat! It's made out of jute and the prettiest gray yard ever. Get your own [here]!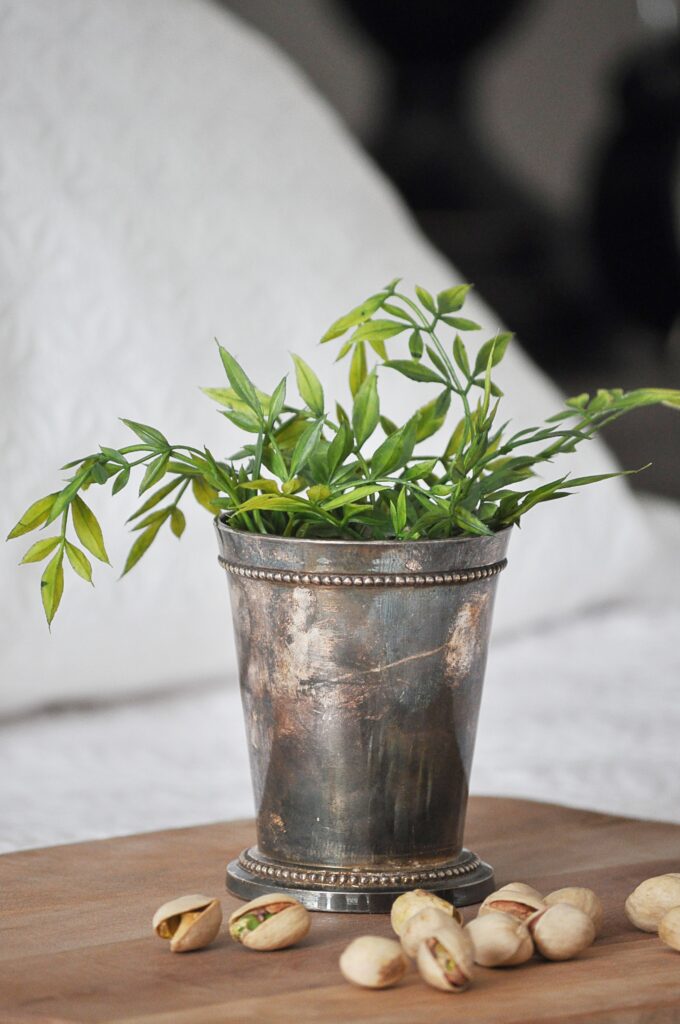 MINT JULEP CUP + GREENERY
To say I am obsessed with these mint julep cups is an understatement. I grabbed this one off the dollar table at our local flea market! They are perfect to put fresh flowers in for a mini display, but in my case I just clipped some random greenery from another stem I had and stuffed it in for a clean fresh look.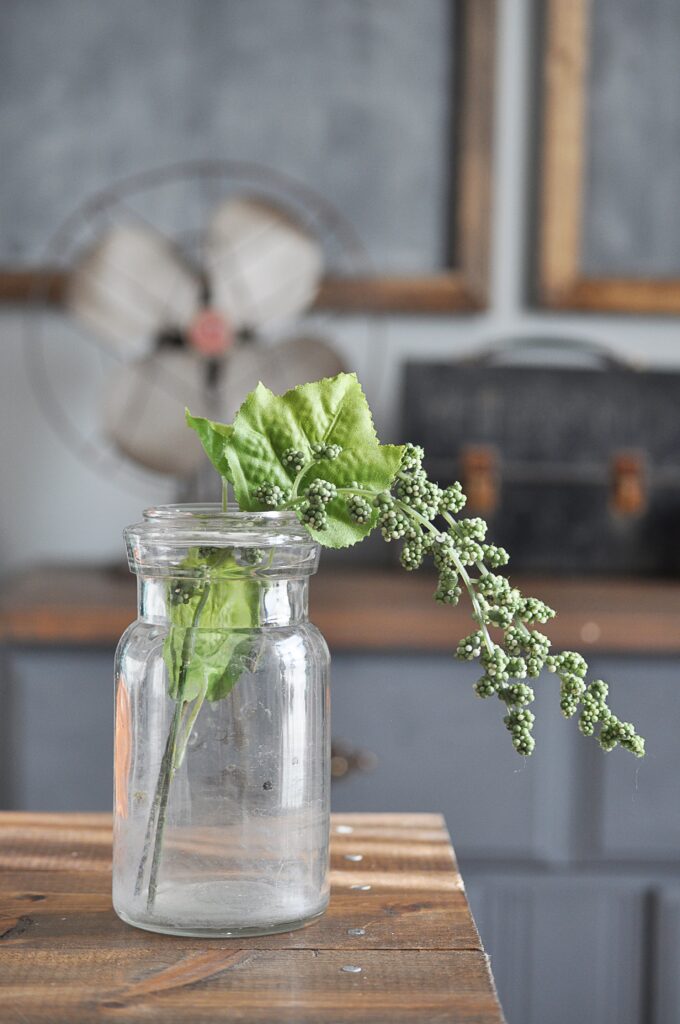 GLASS JAR + GREEN BERRY STEM
What I love about these berry stems is that they look the best when they are singled out. Meaning I can just put two of them in an old vintage jar like this one and it is enough. Drape them over the side and add in some leaves, and the simplicity of it just works.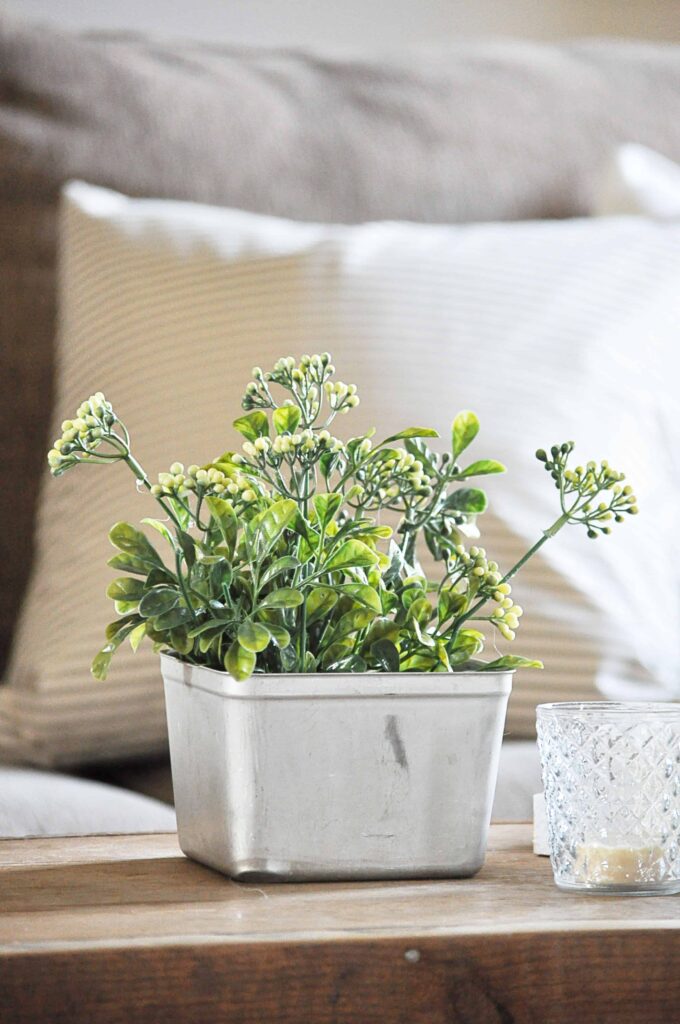 METAL ICE TIN + FLOWER BUD BUSH
I love mixing textures together, so this vintage metal ice tin that I found worked perfectly as another plant holder. I just added this flower bud bush (can you tell that I completely made up that plant title? HA!) and it sits nicely paired with a candle votive and stack of old books on our coffee table. It sure is something pretty to look at!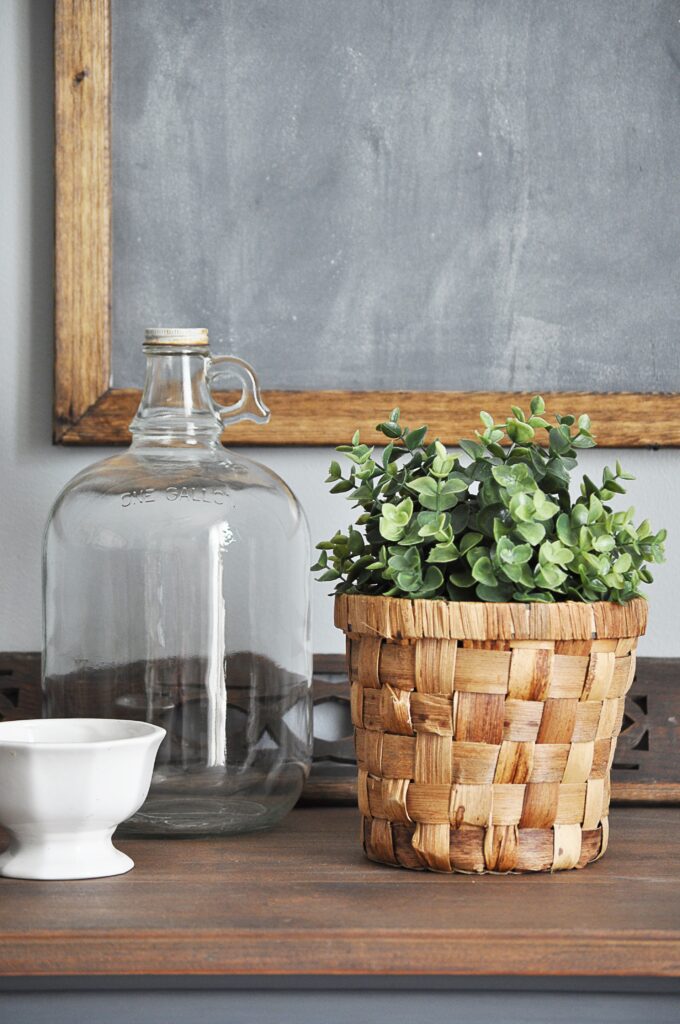 WOVEN BASKET + IKEA POTTED PLANT
Do you see a little trend here with the IKEA plants? I love them! They are so easy to switch in and out of different plant holders and they are small enough to set just about anywhere. I have them in my office, on the bathroom countertops, and hopefully in my cart soon when I go shop there again, because I need more! And can we discuss the detail of this woven basket I scored from Goodwill for a dollar!?
Are you a fake planter hater like I was? Or can you not get enough of them?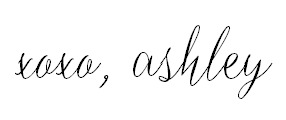 SaveSave