Antique Haul of Home Decor Accessories
This post may contain affiliate links. For more information please see our disclosure policy.
See all of my most recent antique finds and how I've styled them in our home. This haul was all about little home decor fillers and accessories.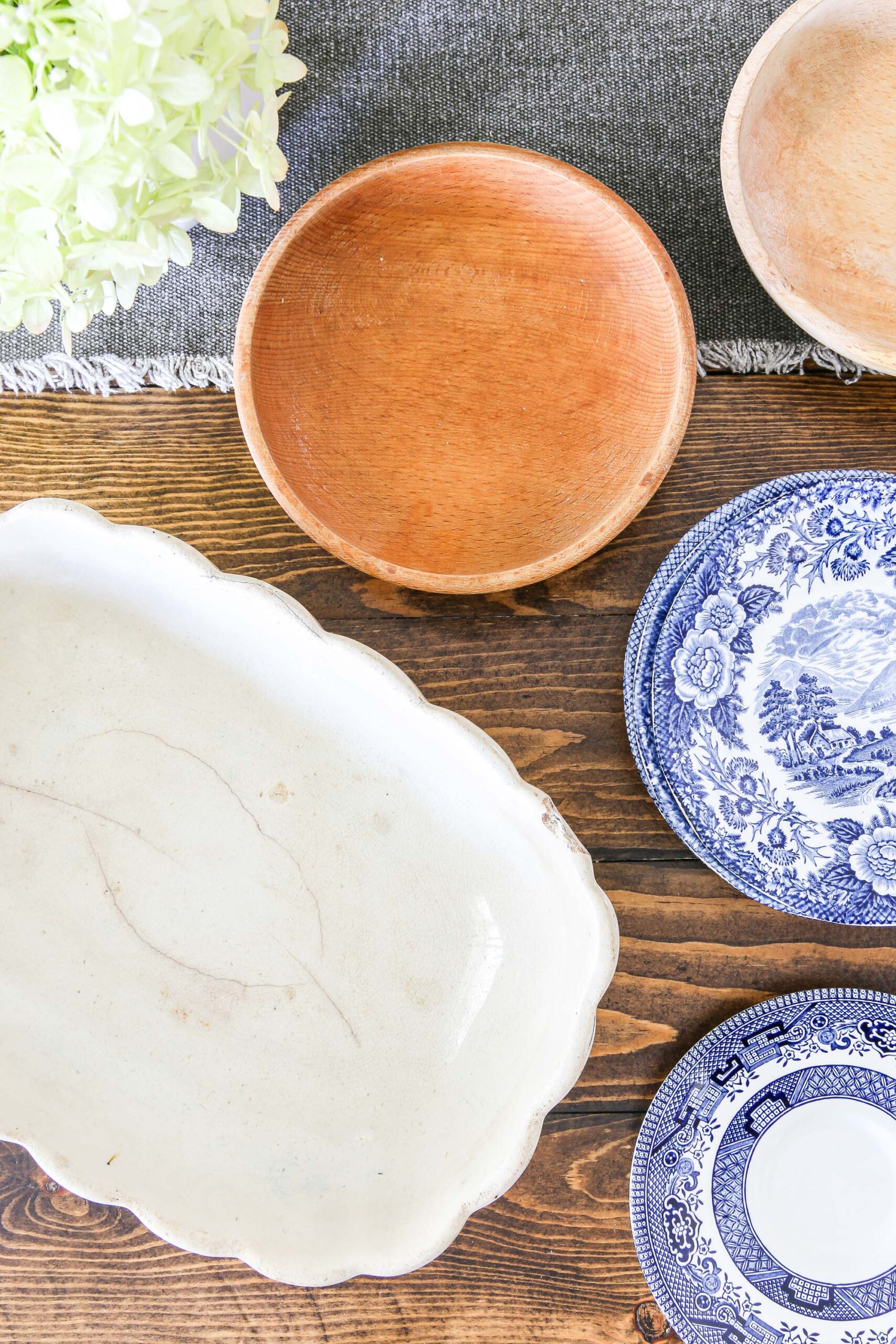 My ideal perfect day will always include a trip to the antique store. It's hands down my favorite thing to get out of the house and go do.
Lately I haven't had any furniture items or larger buys that I've had on my wish list, so it's been all about finding home decor accessories to fill random spots in my house.
And honestly, those little finds are what I think add a lot of charm to a space.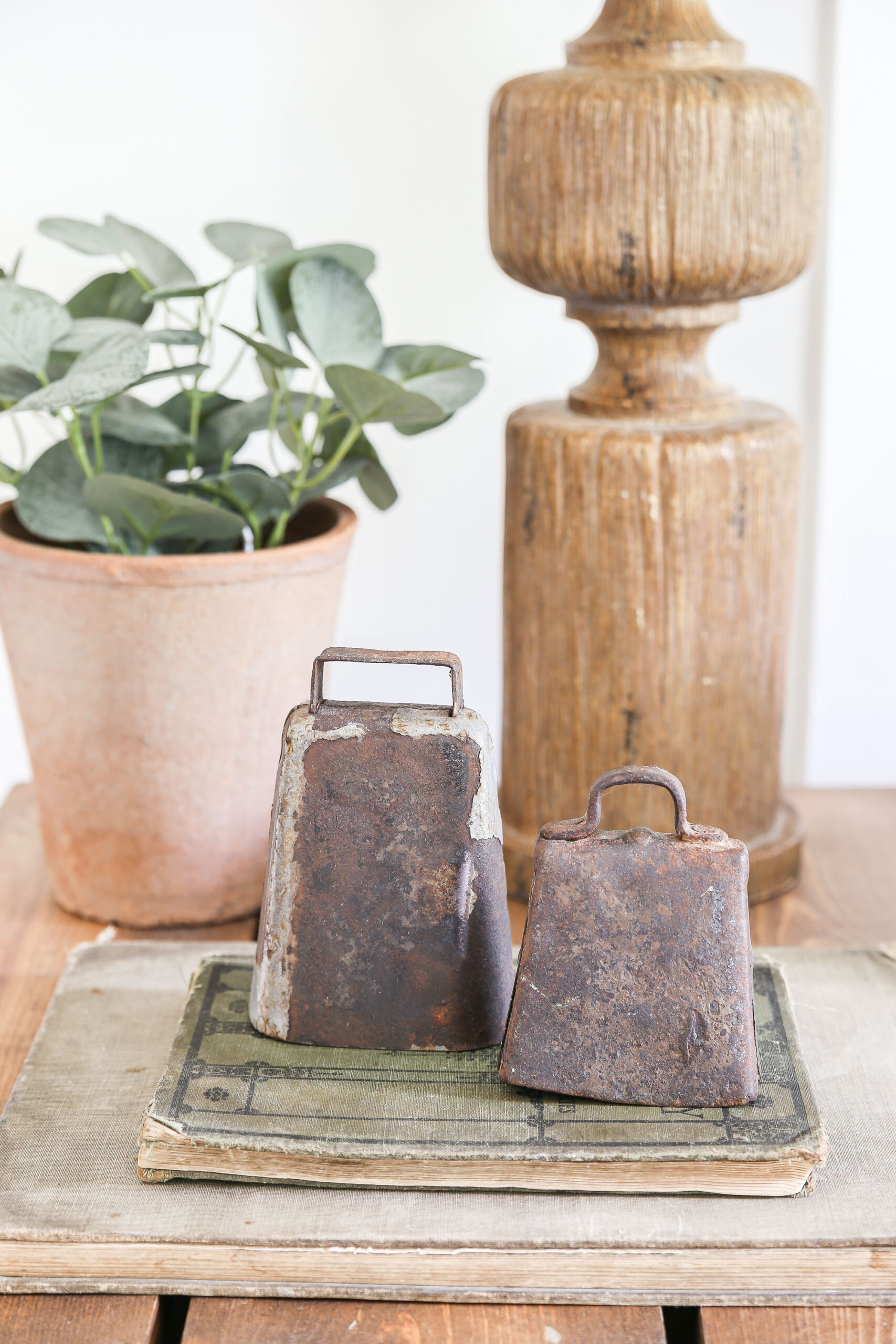 Vintage Cow Bells
There was this photograph I found in a magazine once where someone had this beautiful collection of vintage cow bells they had displayed on a dresser. That image always stuck with me.
So I started collecting some myself. I love the patina of these ones I found, and they just go so well on a small stack of books.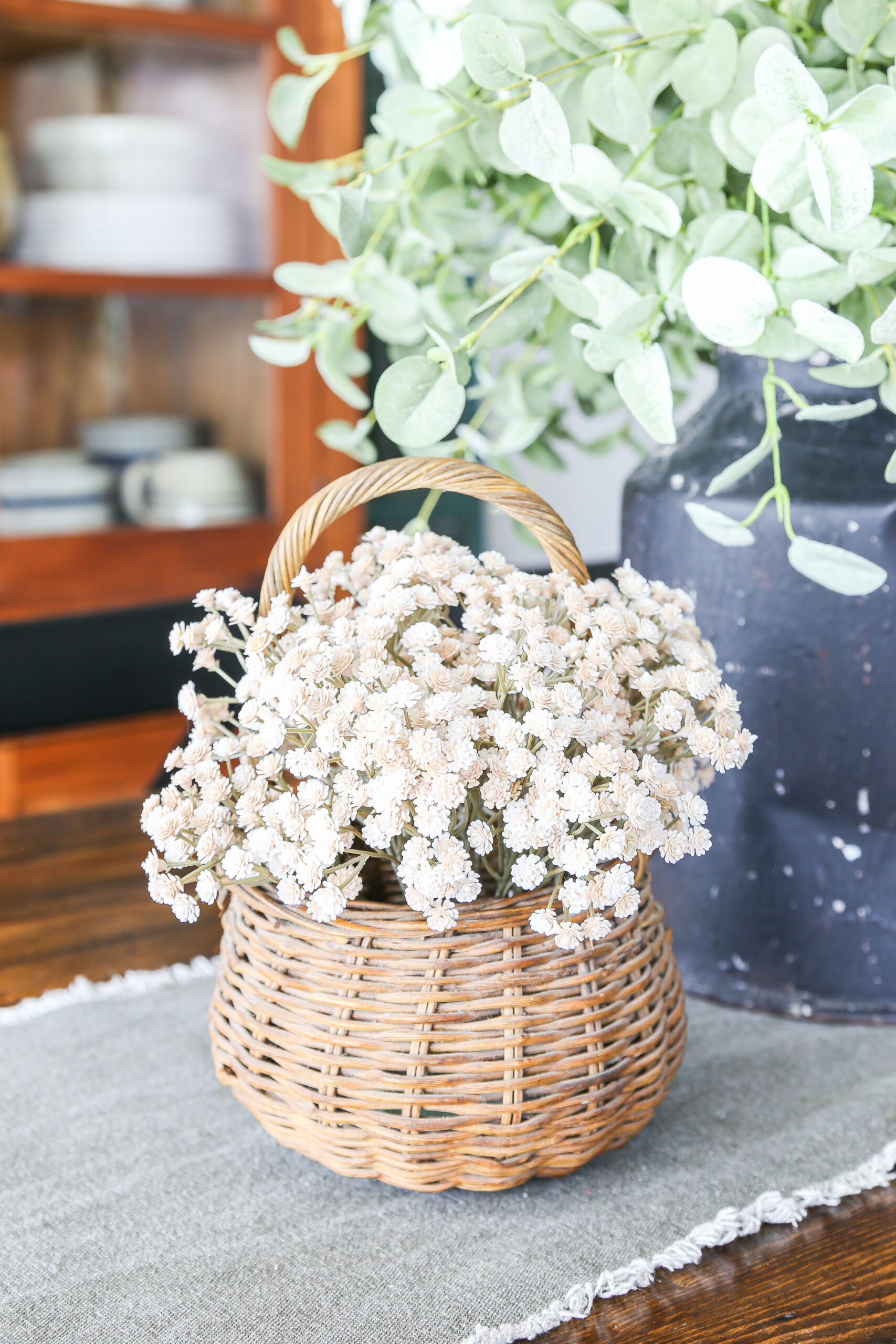 Baskets with Handles
This past spring we put in four additional raised garden beds in our backyard. So while I was browsing I ended up grabbing a bunch of cute baskets with handles for when we harvest and pick flowers from my cut garden.
This little one I couldn't resist using as a faux flower vessel. I think it turned out pretty adorable.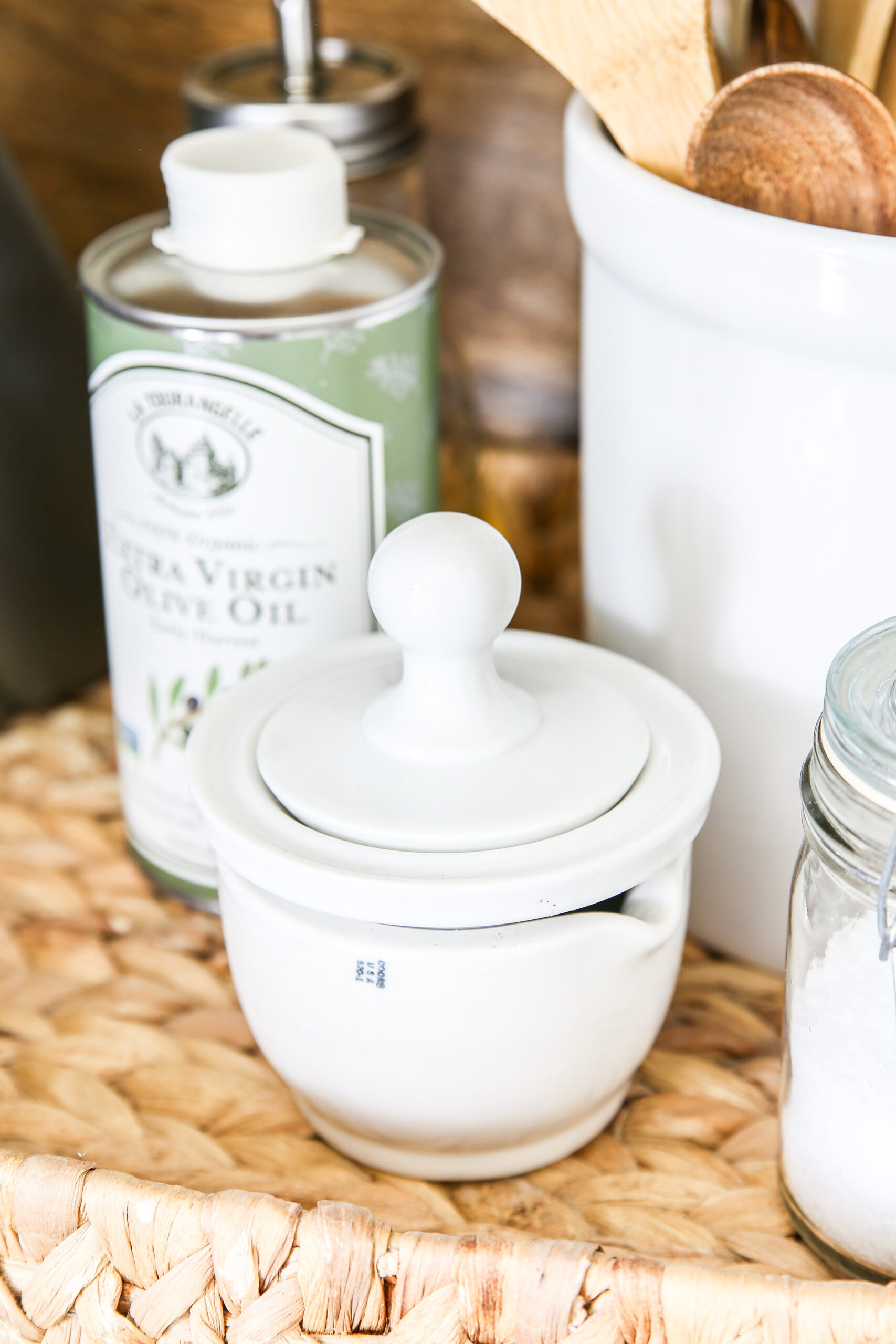 Ironstone Mortar and Pestle
I've wanted a little mortar and pestle set for a while now, and found this beautiful ironstone one that I was happy to grab.
Anything ironstone, that's reasonably priced, is always a win in my book. You can see and read all about how I decorate with my ironstone to know why it's so hard for me to pass up.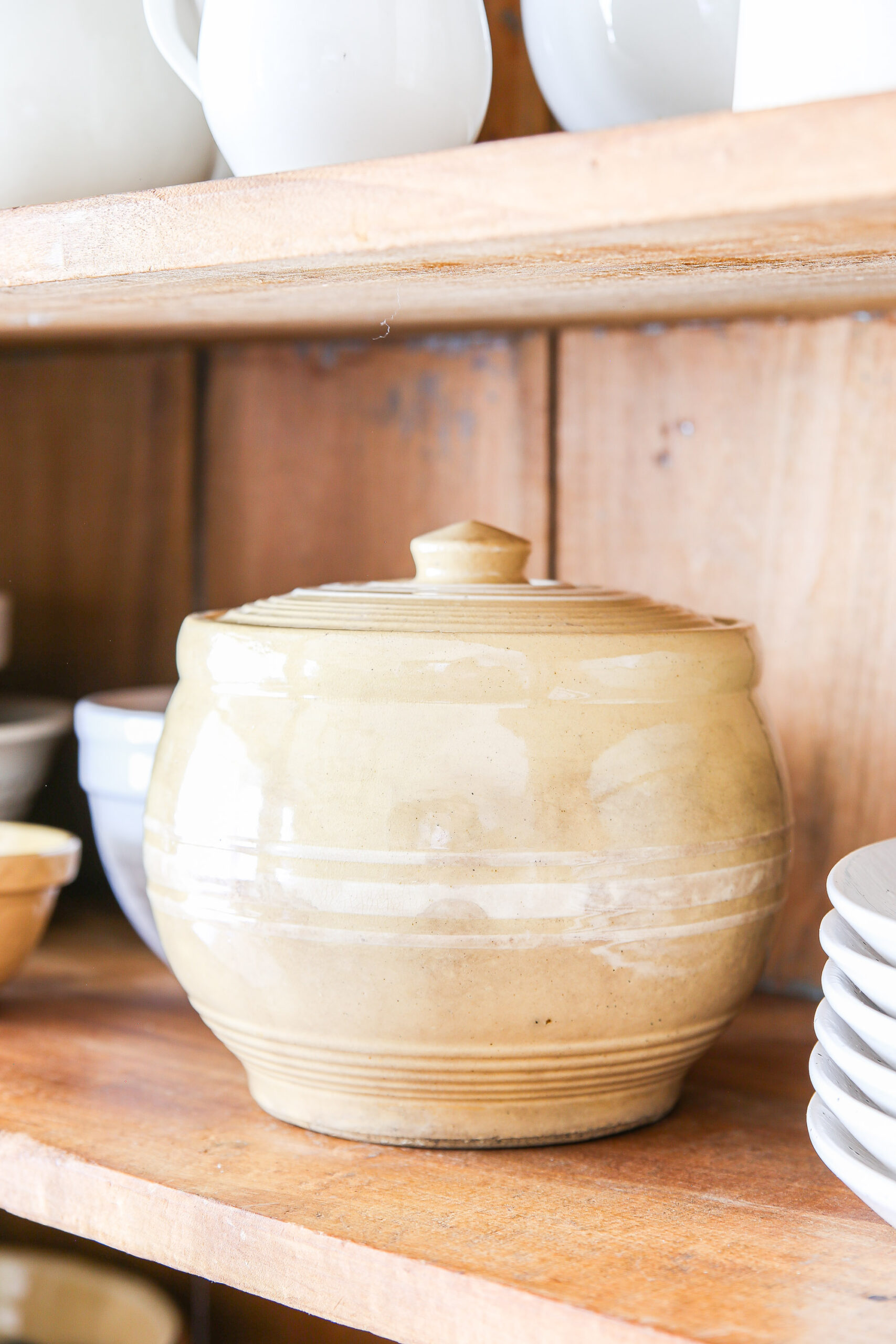 Antique Yellowware
Another more recent favorite of mine has been yellowware. I have a very pretty yellowware mixing bowl with white stripes, and I found a matching canister that I am obsessed with!
I think these are so unique and they still fit into my neutral design too. I scored a little yellowware bowl too that I think pairs with the set really well.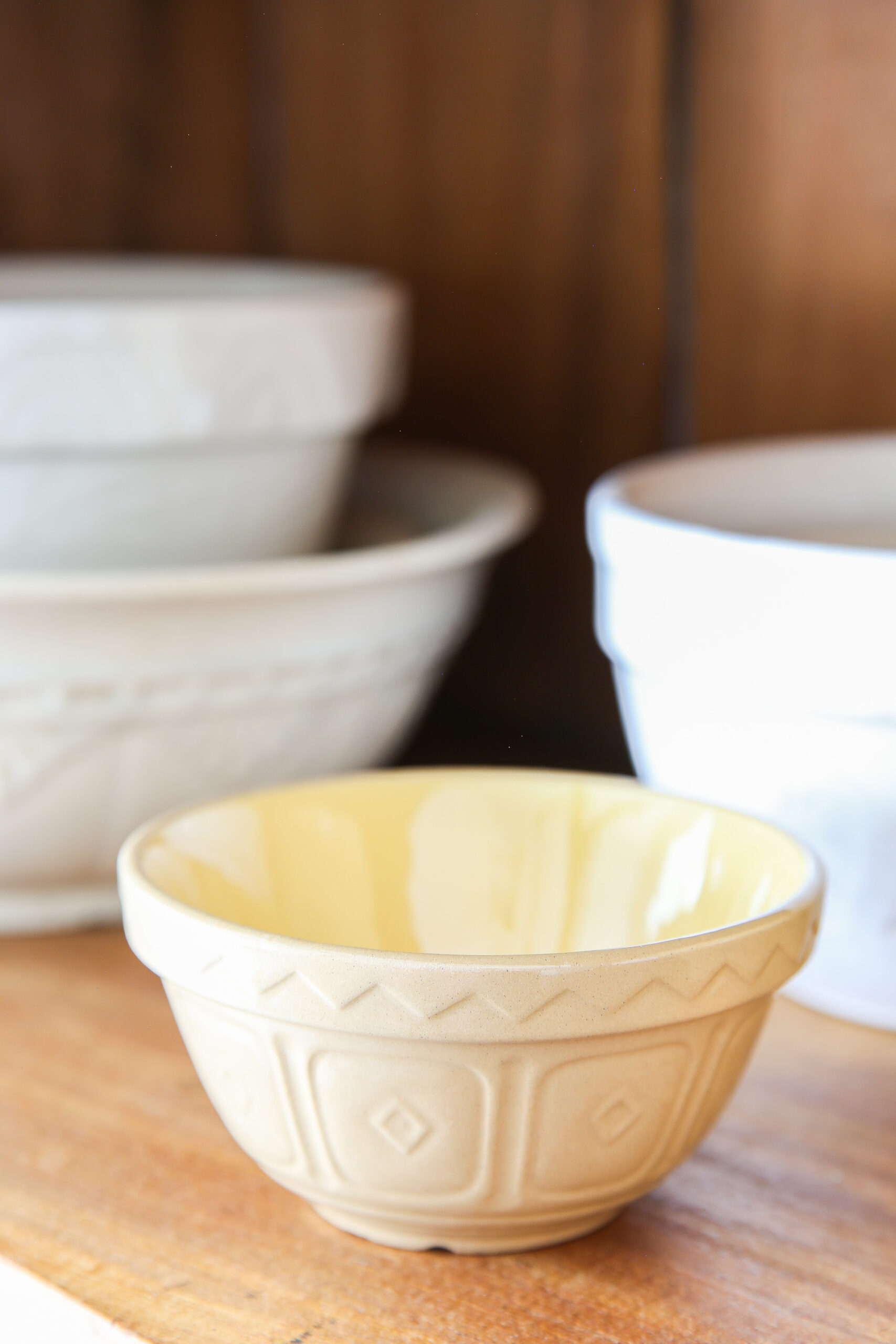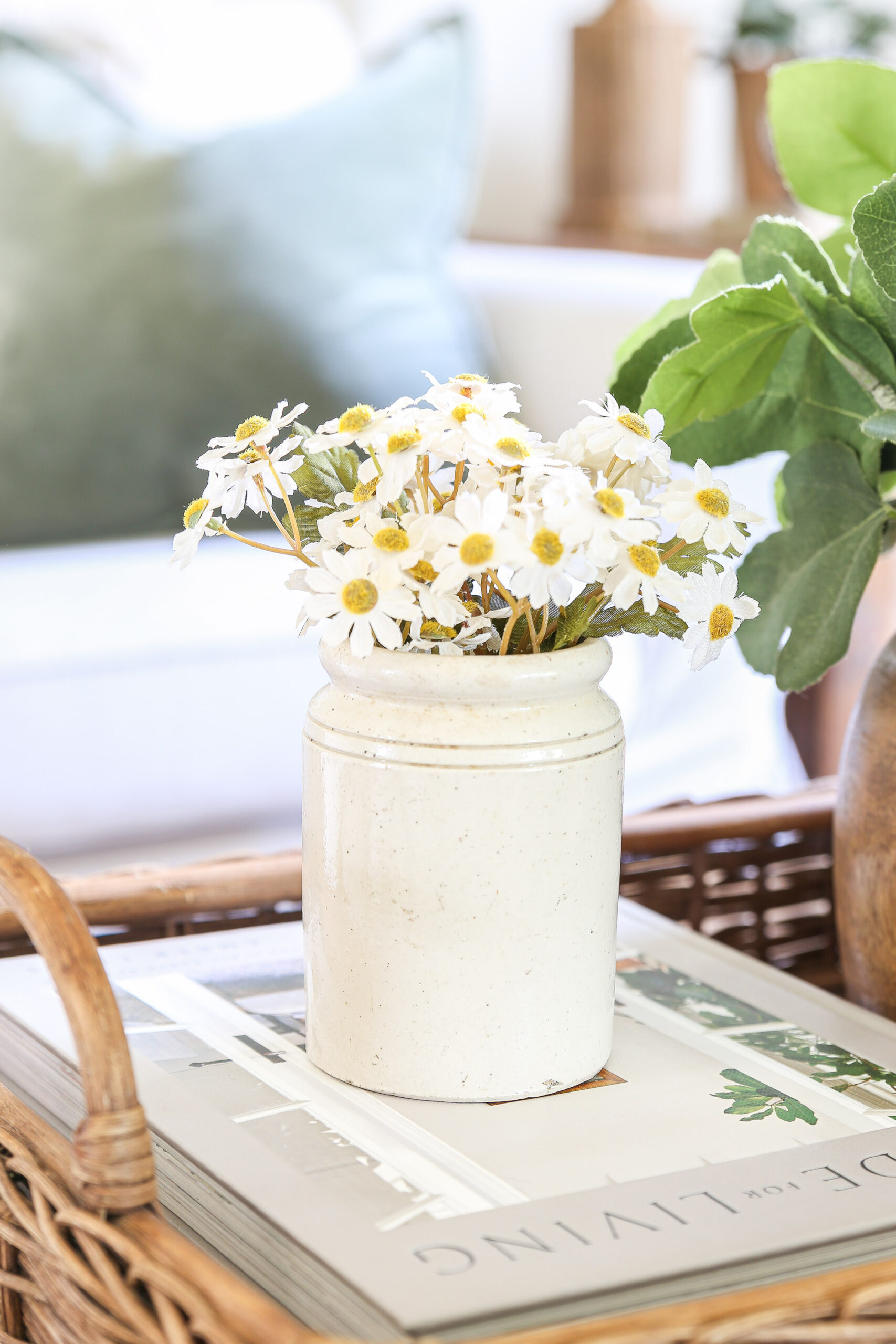 Victorian Stoneware Pots
These victorian stoneware pots were just a no brainer for me to buy. I'm always looking for little fillers on shelves, side tables, you name it. These work great just for that.
I like to add seasonal faux florals or greenery for a little pop of that season. Aren't they so adorable?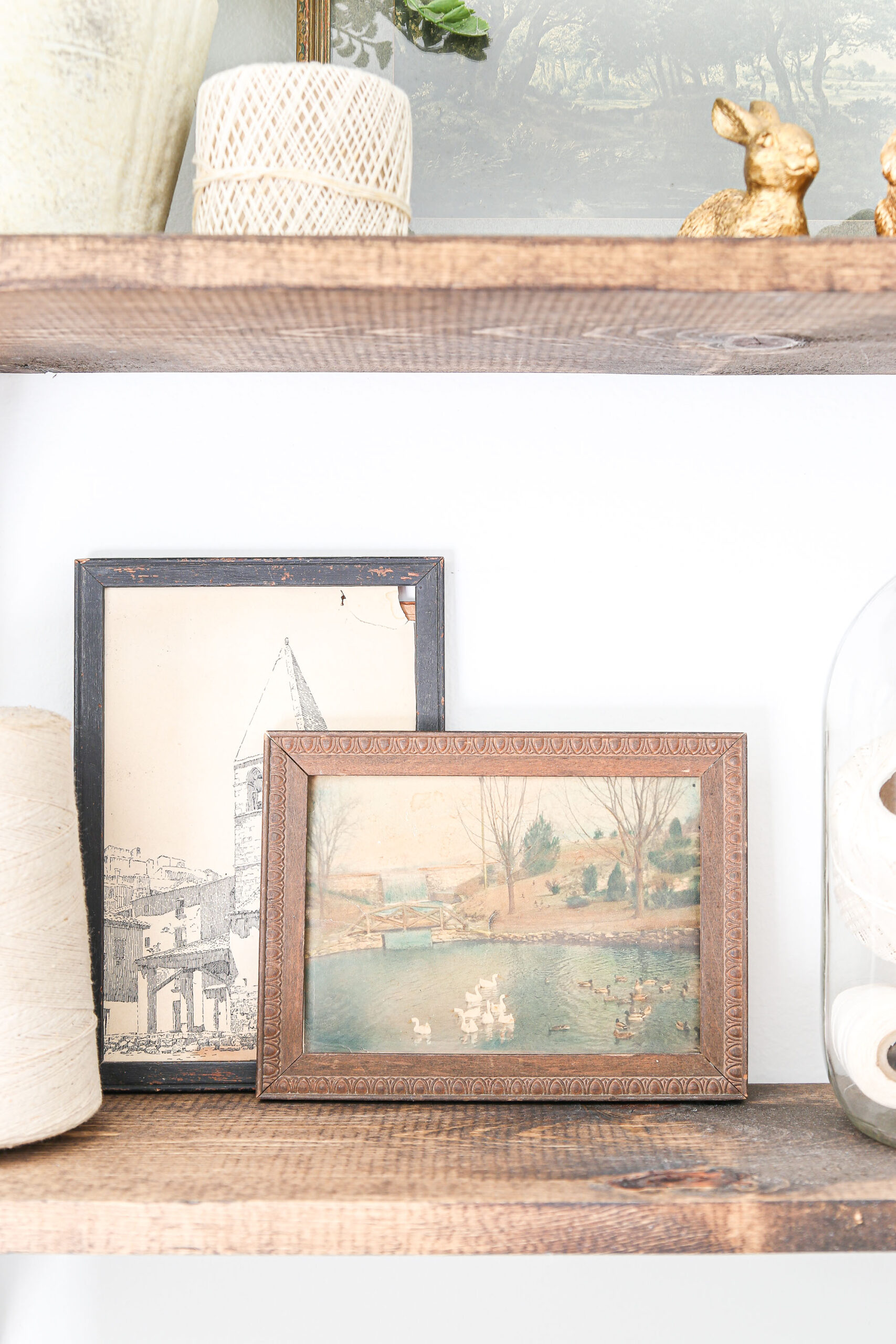 Vintage Framed Prints
My all time favorite antique finds are usually vintage prints and paintings. Ones you just can't find at that big box stores. One of a kinds.
This darling little wood framed scene is on a shelf in Emmas nursery. Her theme is rabbits and ducks and I thought this print was perfect.
If you do have trouble finding old prints like this one, you can instead buy the printable versions online and frame them yourself.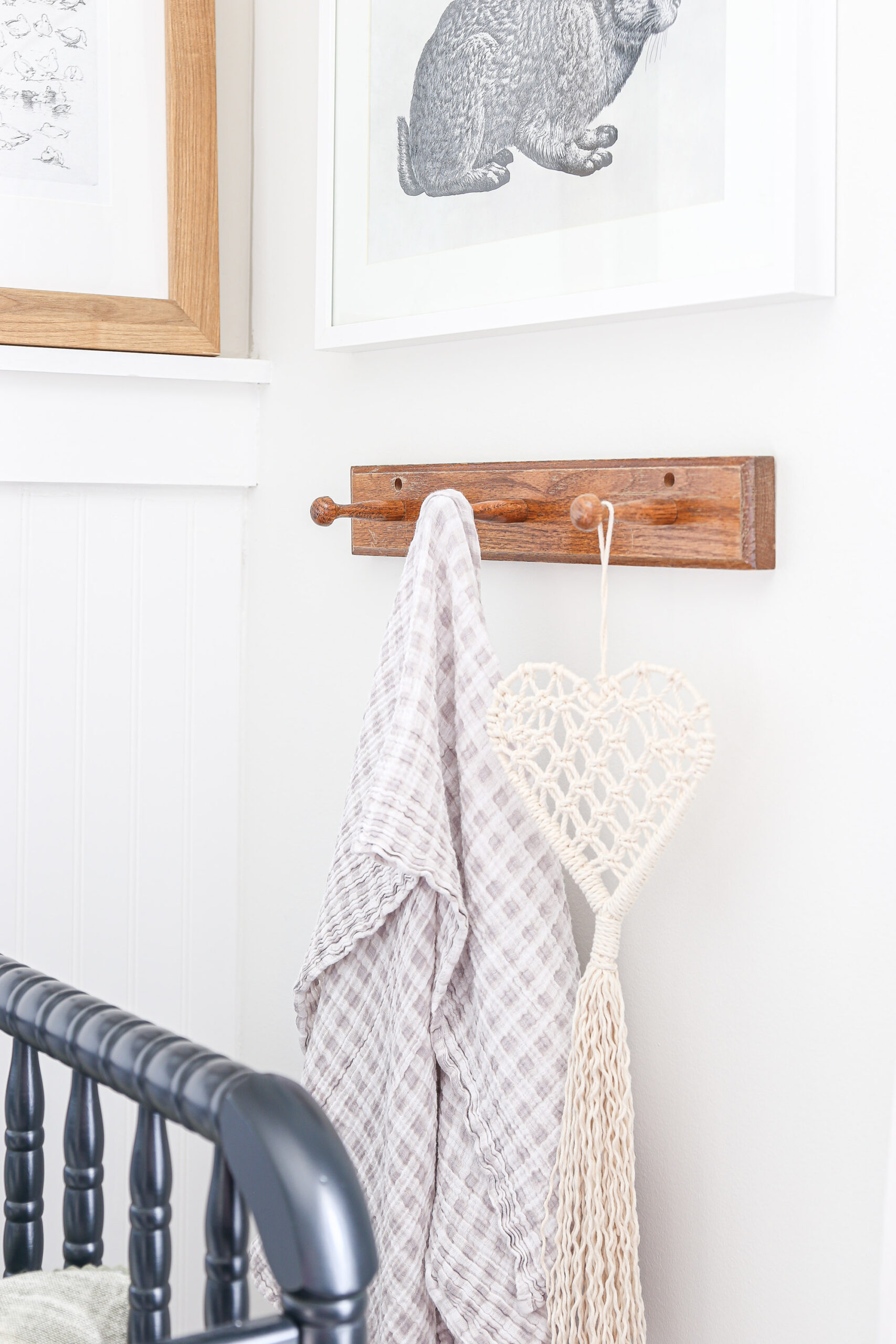 Wooden Peg Rail
Never pass on a peg rail like this one! They are great fillers for wall space you're not sure how to decorate.
Drape blankets, hang baskets, or other decor items on the pegs, and you now have a pretty little spot that doubles as functional and decorative. It's a win win in my book.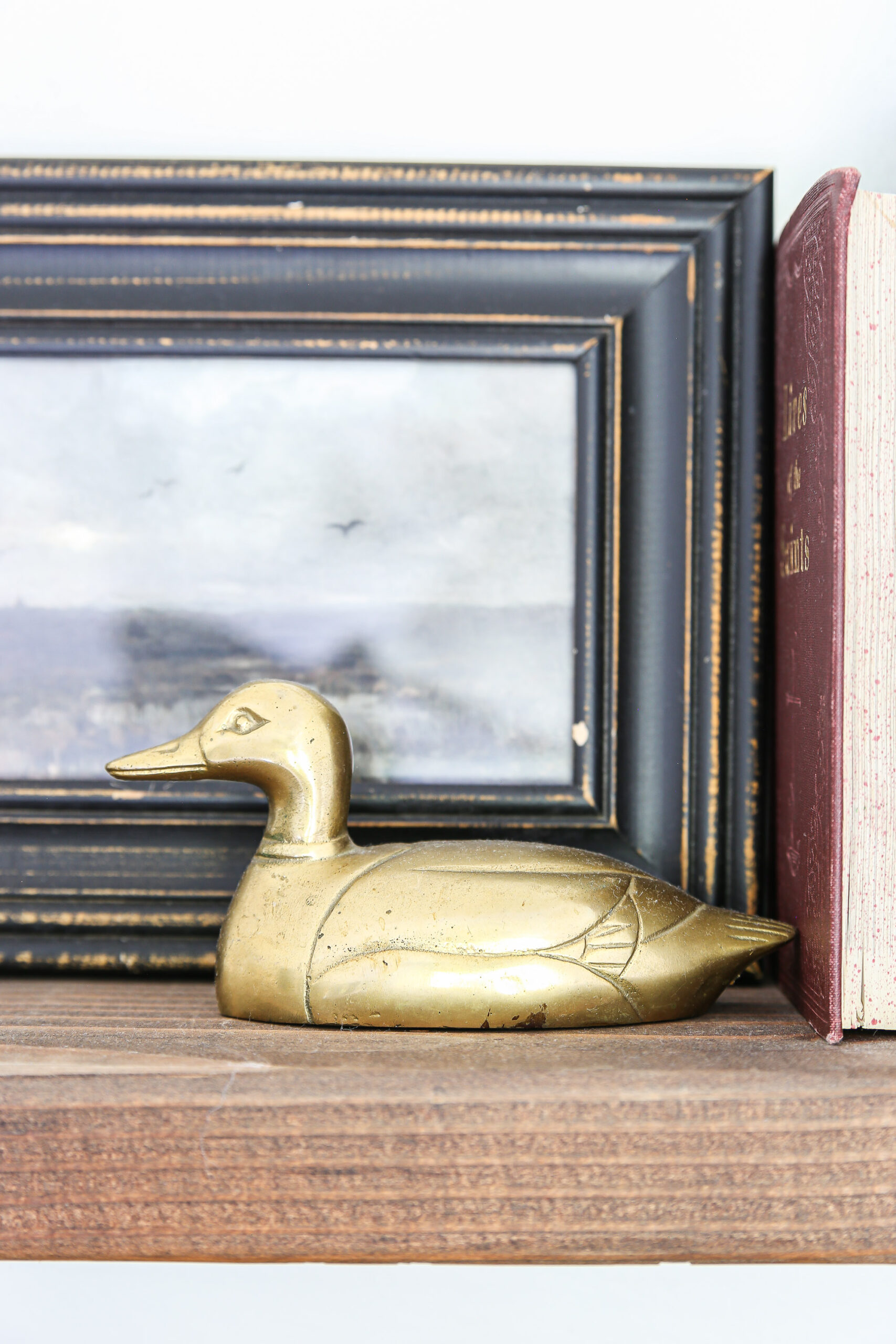 Brass Animal Figurines
I have pigs, deer, swans, rabbits, and now a duck. These are my favorite fillers for kid spaces, but this ducks landed on our bedroom shelf and I'm not mad about it.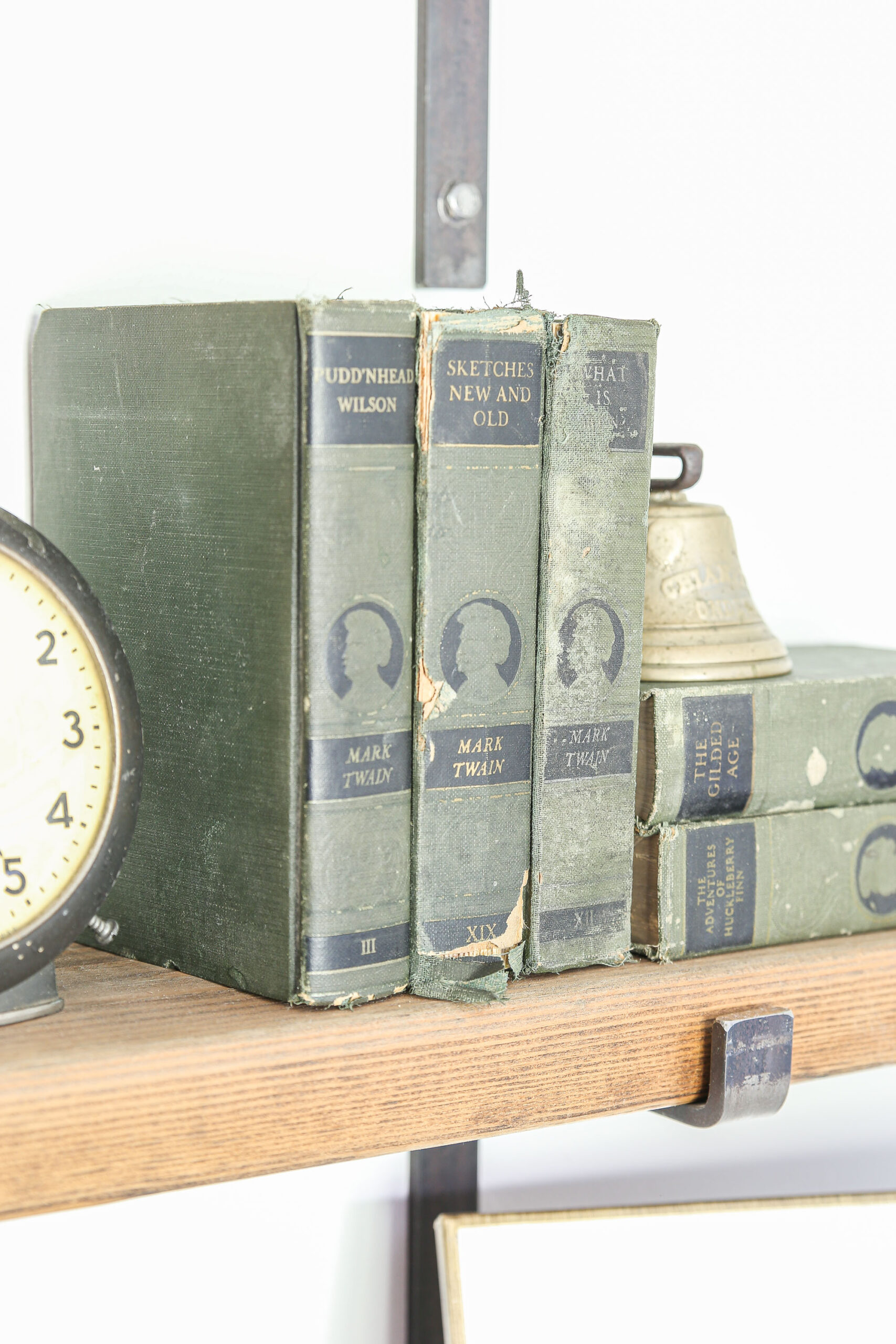 Vintage Book Sets
And last but certainly never least, vintage books. And even better is when they come in your favorite color, and in a set!
I love this set so much, and it actually didn't come from an antique store, they can from my mom's collection that I needed to have! And of course they are perfect. The ultimate small space filler.
Simular Posts
Pin This Post for Later