Tips and Tricks When Buying Lamps and Lighting
This post may contain affiliate links. For more information please see our disclosure policy.
I'm sharing all the lamps and lighting we have purchased for our home, and some tips and tricks i've learned along the way.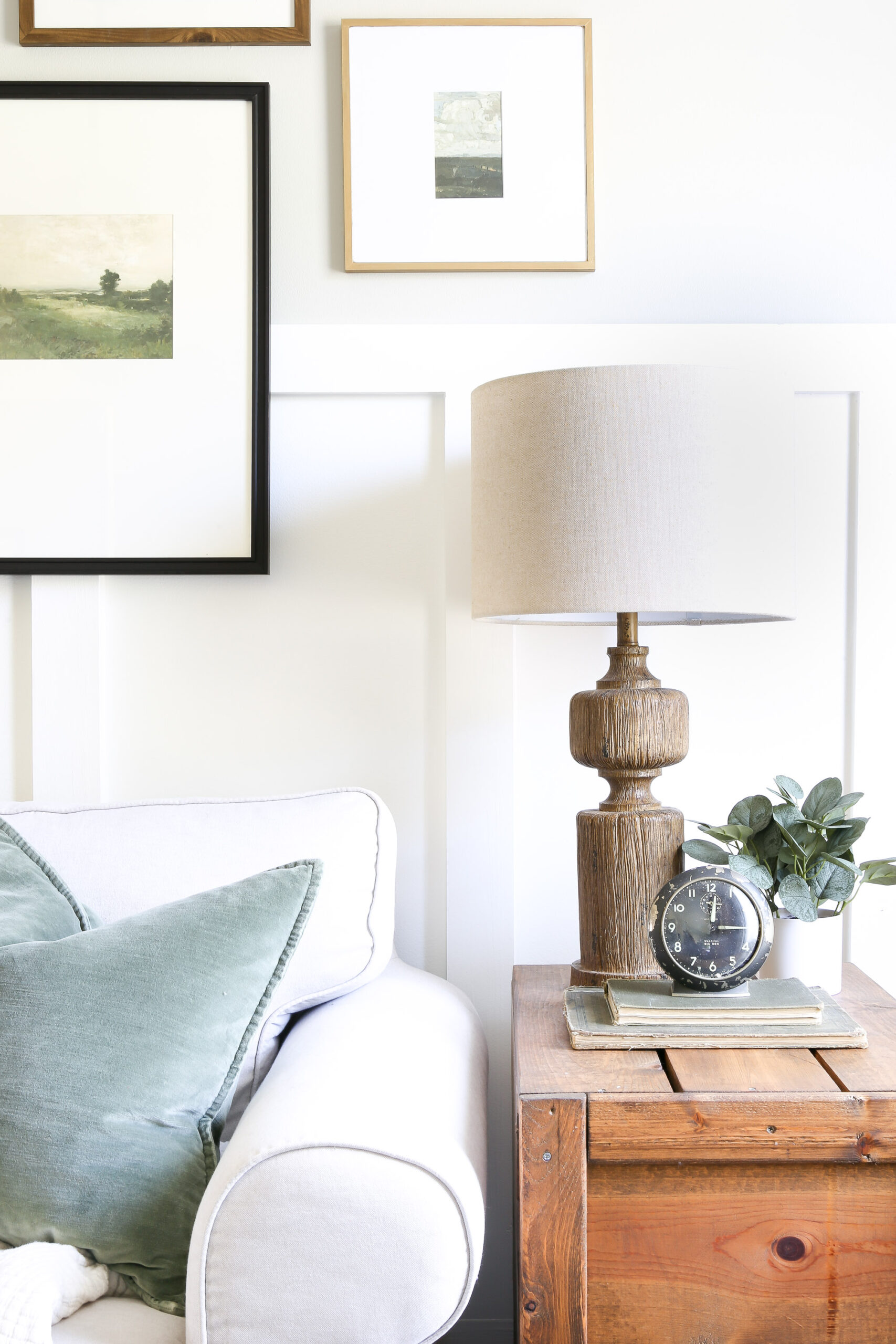 The lamps and lighting you add in your home can make such a big difference to its overall feeling. Lighting has a huge effect on design style, mood, ambiance, and coziness. The perfect choice for a room can add so much interest to a space.
Like a lot of things in our house, I am super picky when it comes to the lighting we add. When we bought our house it was your typical builder grade home, with cheap looking light fixtures that needed to be updated.
The rooms aren't huge, so I knew lamps would make them cozy. So little by little we started switching out fixtures and finding lamps that cozied up our little house. Here's a few things I've learned about lighting along the way!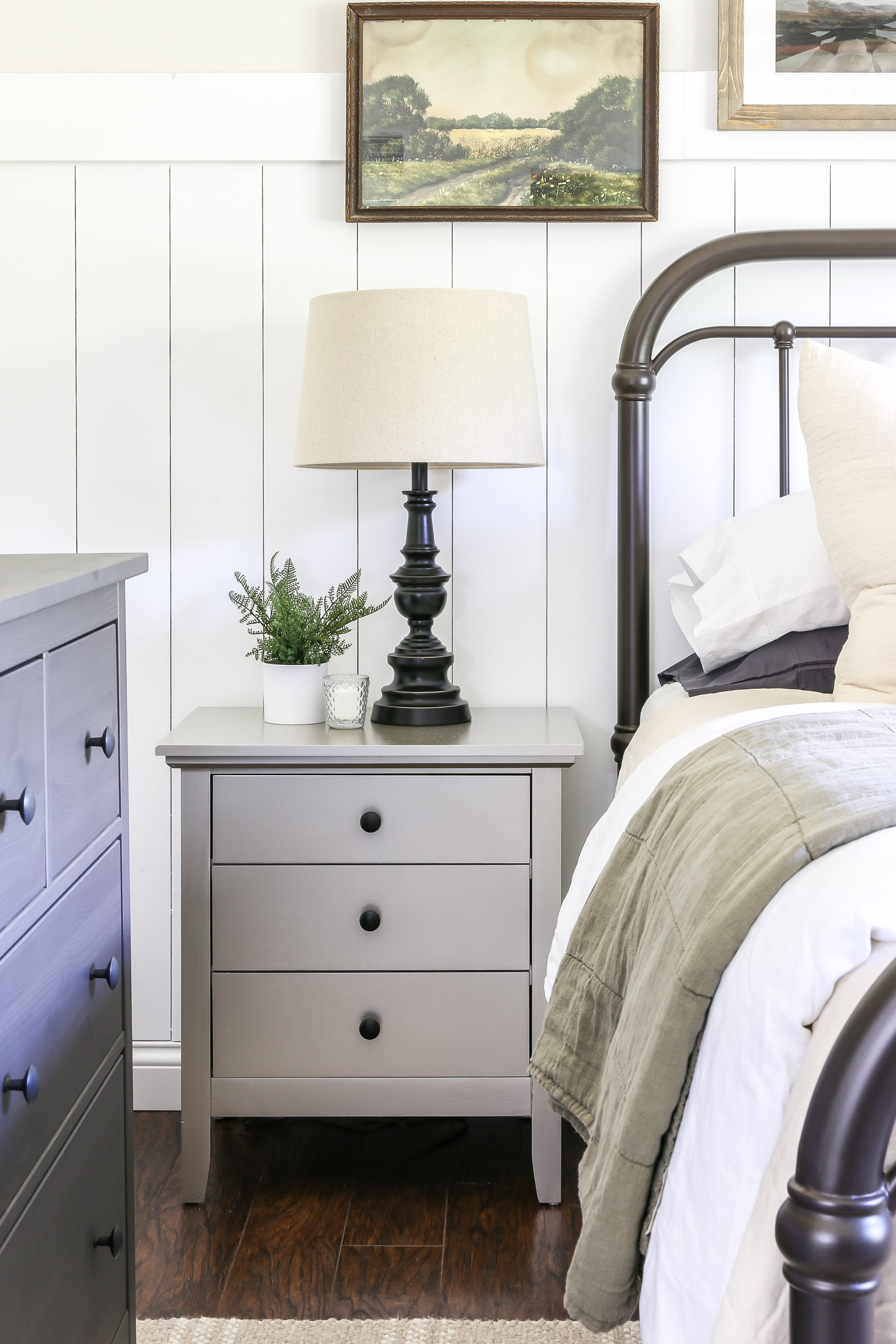 Lamps Make Every Space Cozy
It's so true. We have a total of twelve lamps in our house. Our house isn't big. But apparently big enough for that many lamps!
Let's break it down. We have regular sized table lamps on both living room end tables, both master bedroom nightstands, and both guest bedroom/office nightstands. I like to find or order them in matching sets, and pick contrasting colors from the wall. So, light walls, dark lamps.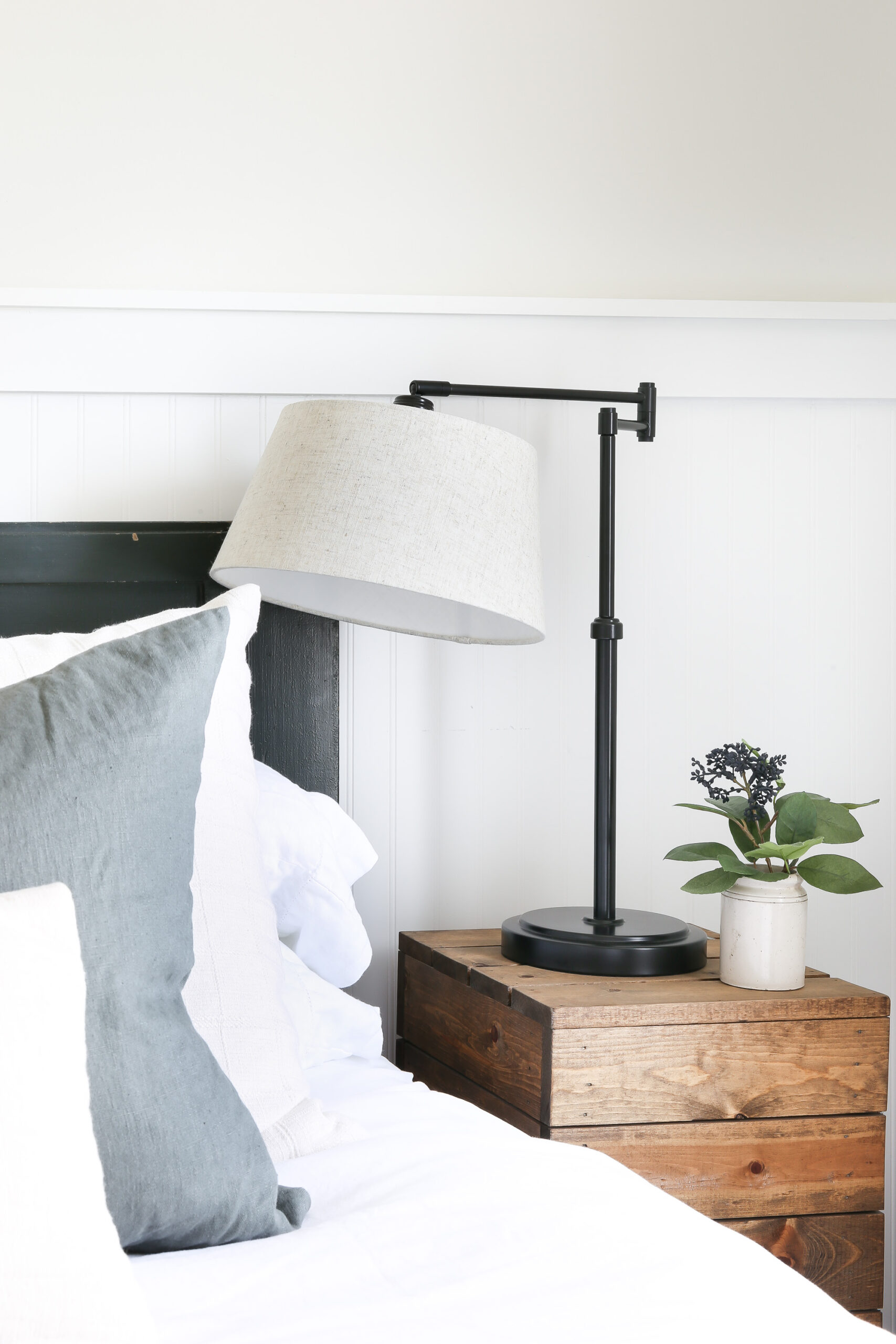 We have three beautiful floor lamps, two in our living room, and one in Baileys room. I find that these are great to squeeze in any place that doesn't get the best lighting or needs something with some height to fill an empty area.
And then my new favorite, mini lamps! These are so affordable (usually $10), and really up the coziness level to any space. We have one sitting on our kitchen countertop, on our office desk, and one in Baileys room on her dresser. They are worth it to grab one!
Quick Tip: For indoor lighting such as lamps, always try to use soft white bulbs to give that cozy yellow glow.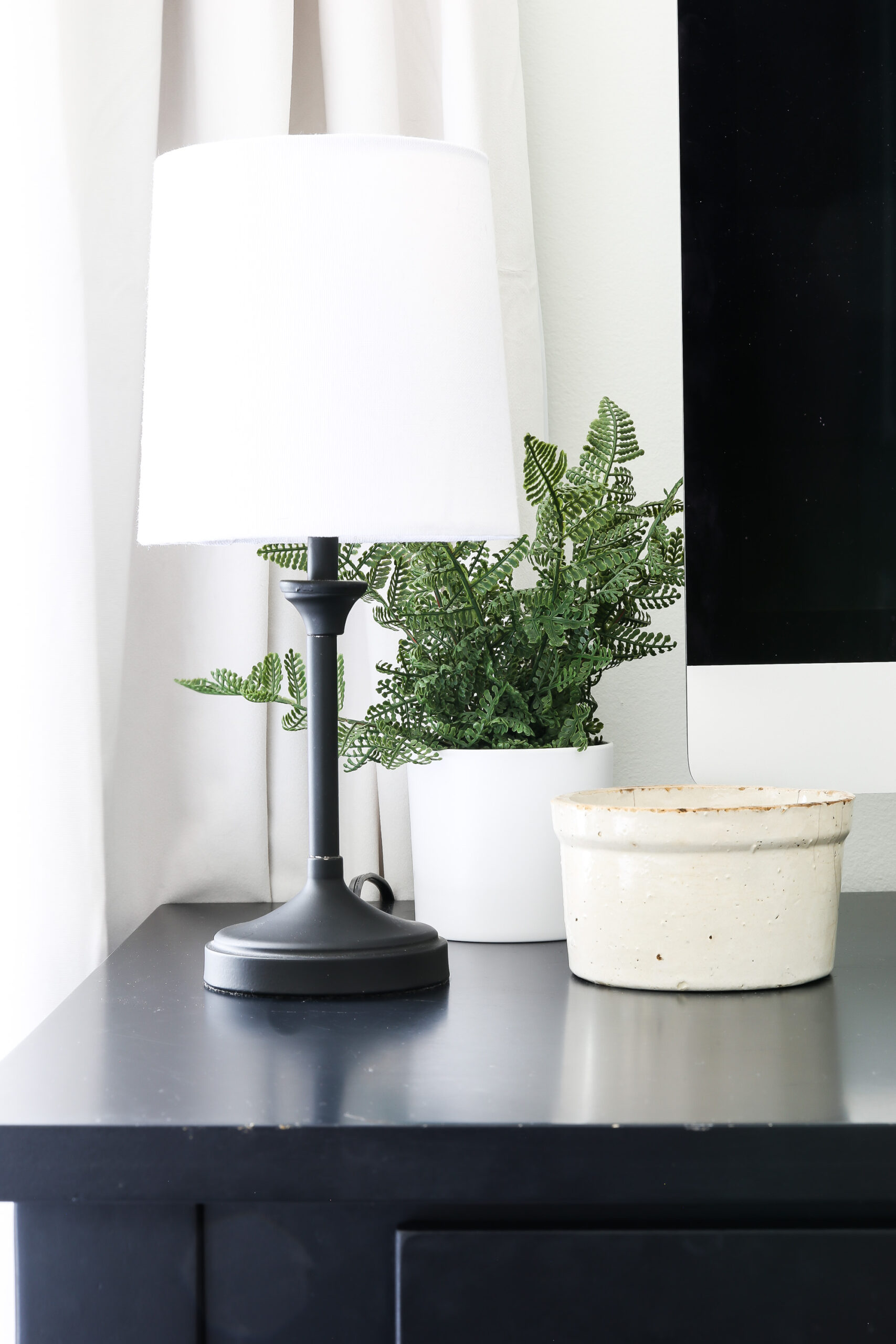 Switching Out Ceiling Lights Doesn't Have to be Expensive
Let's face it, we all don't love most of the light fixtures that come with our homes when we buy them. Such as the ever so popular "boob light" that always seems to make an appearance and a not so pretty statement.
Changing these simple lights out with something more your design style doesn't have to break the bank! It's one of the most affordable ways to upgrade a builder grade home if you are on a budget.
Shop around at places like Walmart or Amazon. Go on Pinterest and search for affordable lighting and you will find so many round ups of the lighting you are looking for. Other than our dining room light (which is usually going to be a little more pricey) our schoolhouse lights can be found for under $100 easy.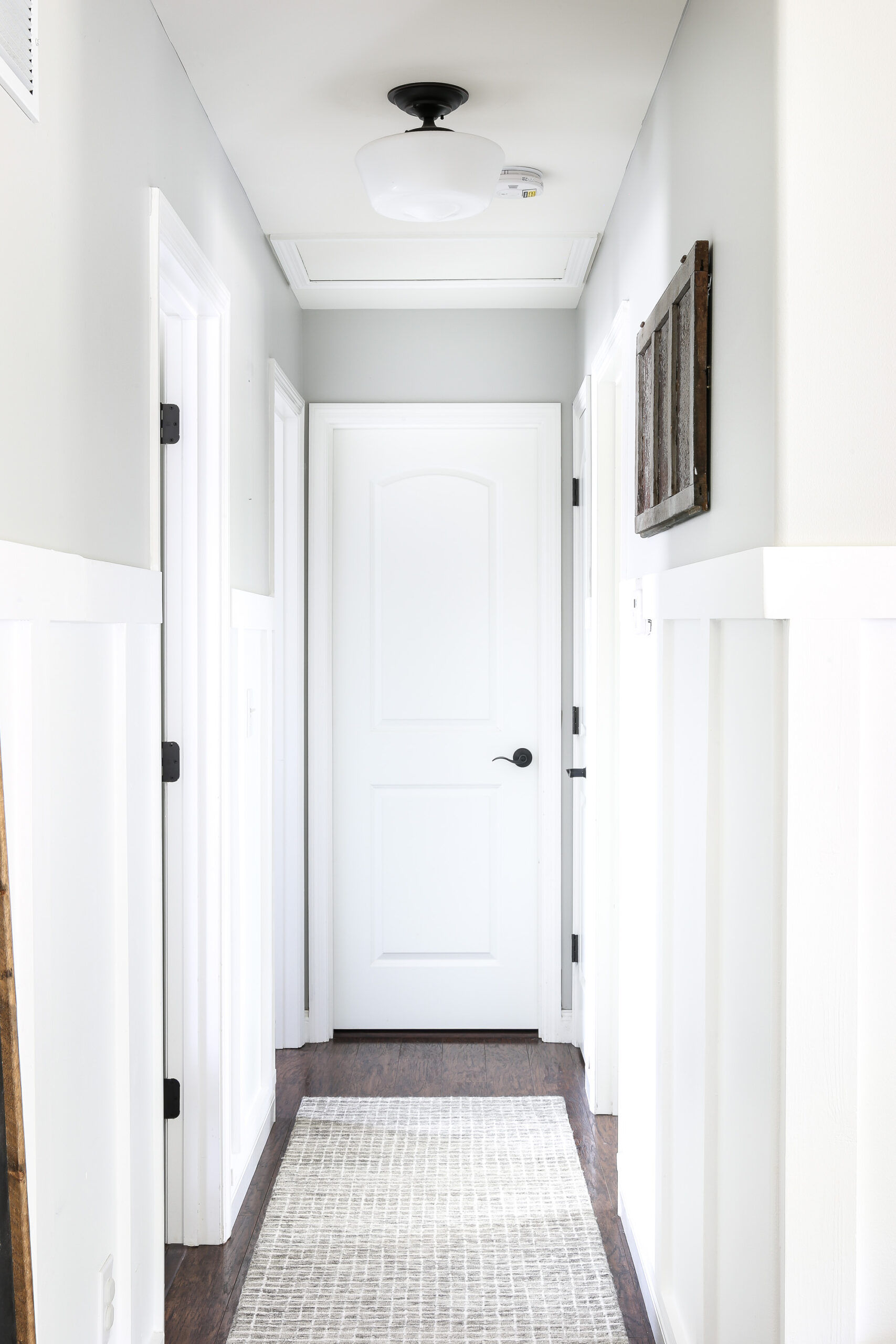 Customize, Customize, Customize!
I tend to find that when I am light shopping, I see a lot of lights I almost love. I love the shape of the base but the color was wrong, or if the lamp shade was different I would have bought it.
The thing I always forget is, I can customize it to look exactly how I want it. All you need is some spray paint, Rubn'Buff, or a new lamp shade and you have the light you were looking for all along.
Quick Tip: Goodwill is a goldmine for cheap lamp bases you can customize. Then just find a new lampshade and you are set!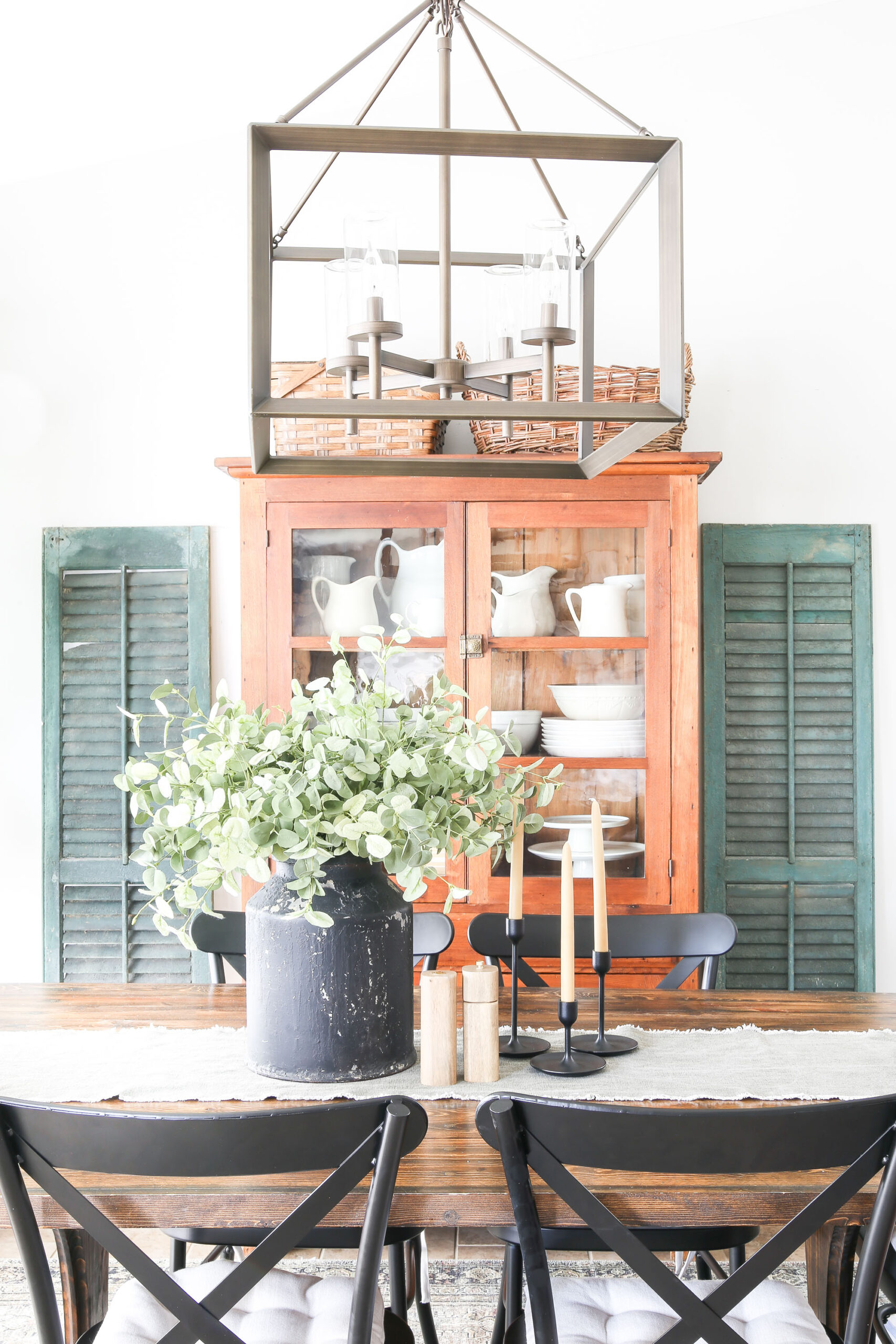 Shop Our Lighting
Affiliate links are provided below for your convenience. For more information, see my full disclosure here.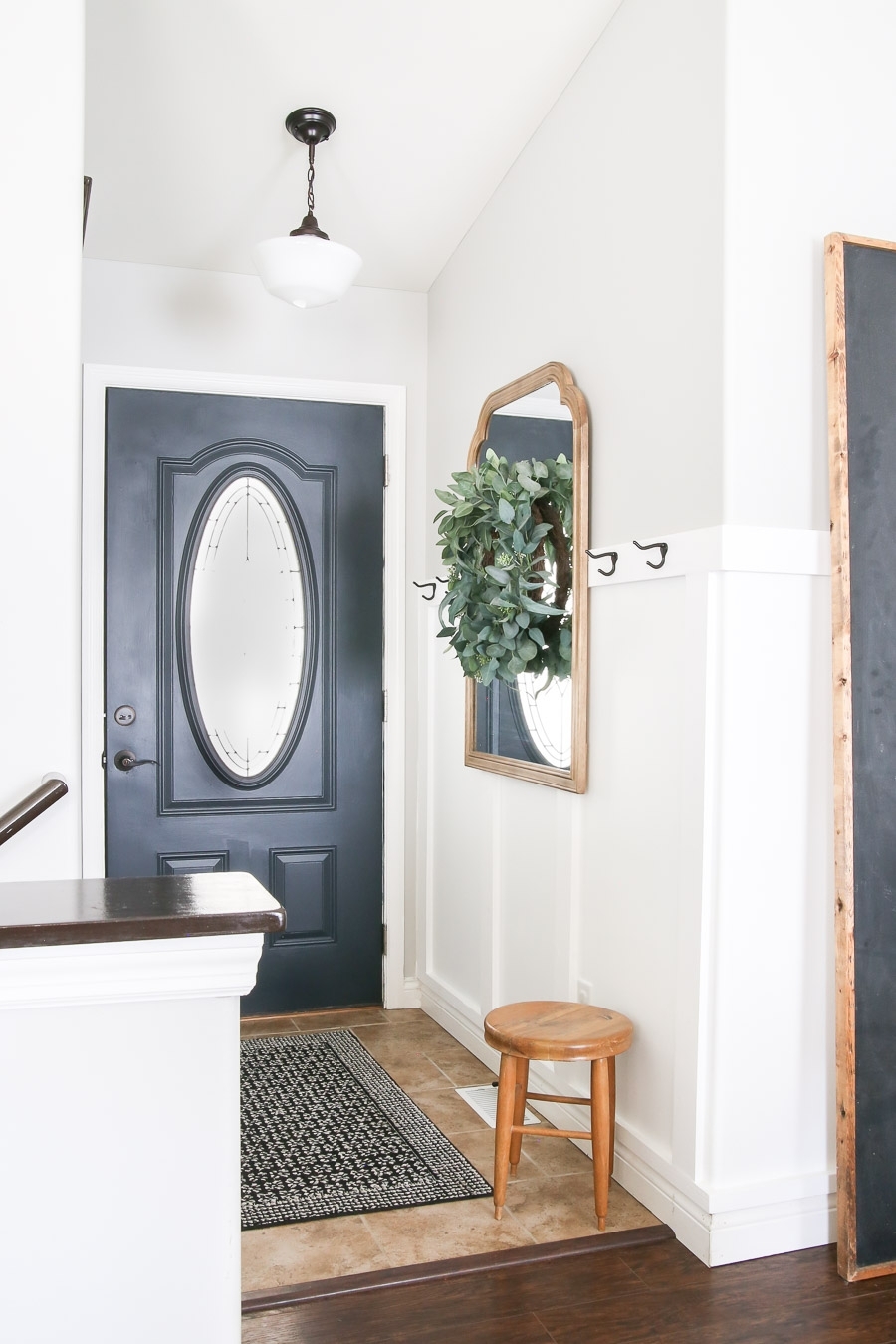 Other Shopping Tips and Tricks Posts
Pin This Post for Later