Vintage Floral Wallpaper in Toddler Girl Bedroom
This post may contain affiliate links. For more information please see our disclosure policy.
Create a fun accent wall in a toddler girls bedroom with easy peel and stick vintage floral wallpaper. The pattern brings so much character to this space.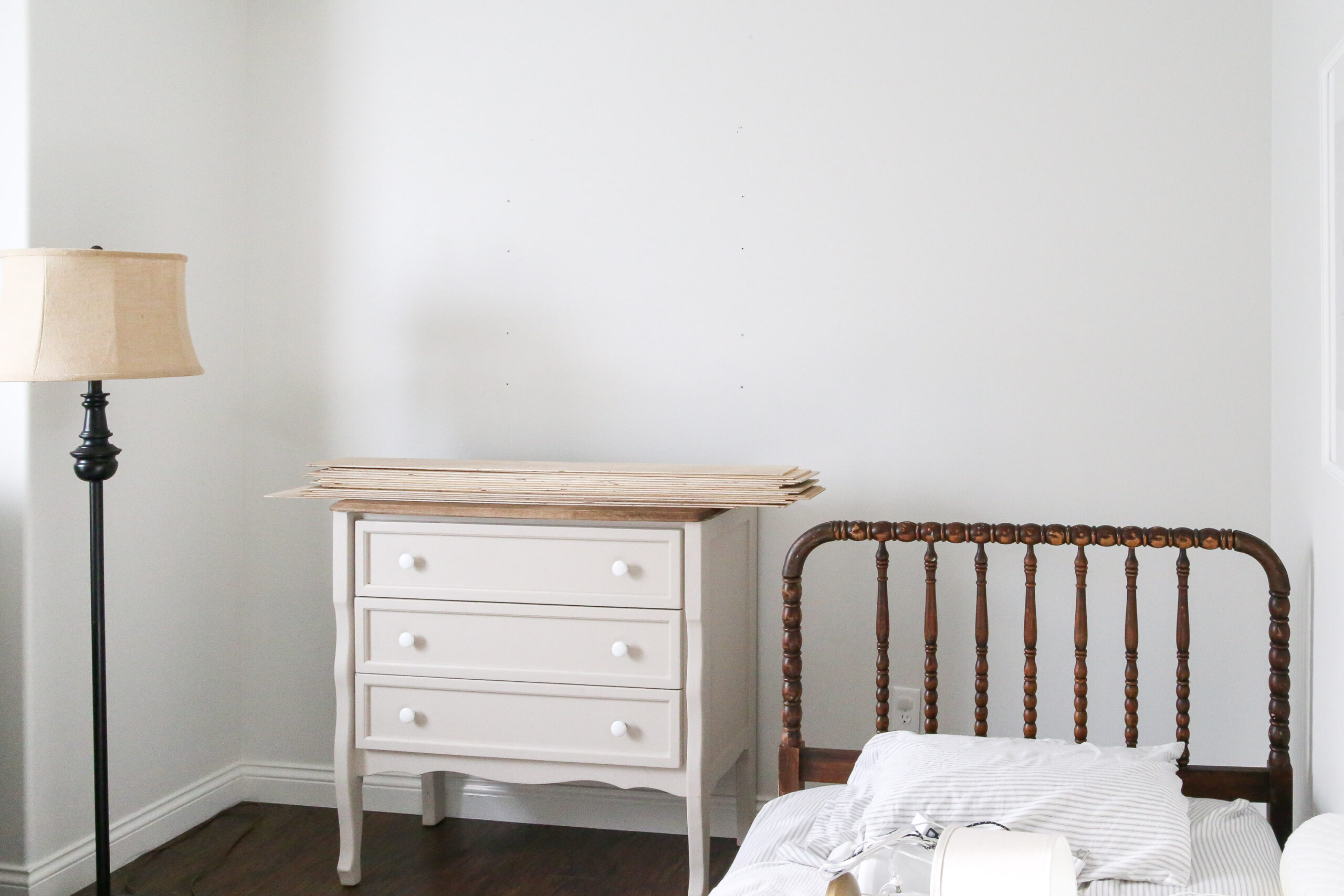 I've been dreaming up a new, fresh design for our three year old toddlers big girl bedroom for a while now. Her room has been just a pile up of toys with nothing really on the walls yet. So it's time to spruce it up a bit!
I thought it would be fun to go with a vintage floral theme, so I've been collecting ideas and things for months.
The first thing I wanted to do was create an accent wall behind her bed. I thought vertical shiplap and peel and stick wallpaper would work great in this space. And it definitely does!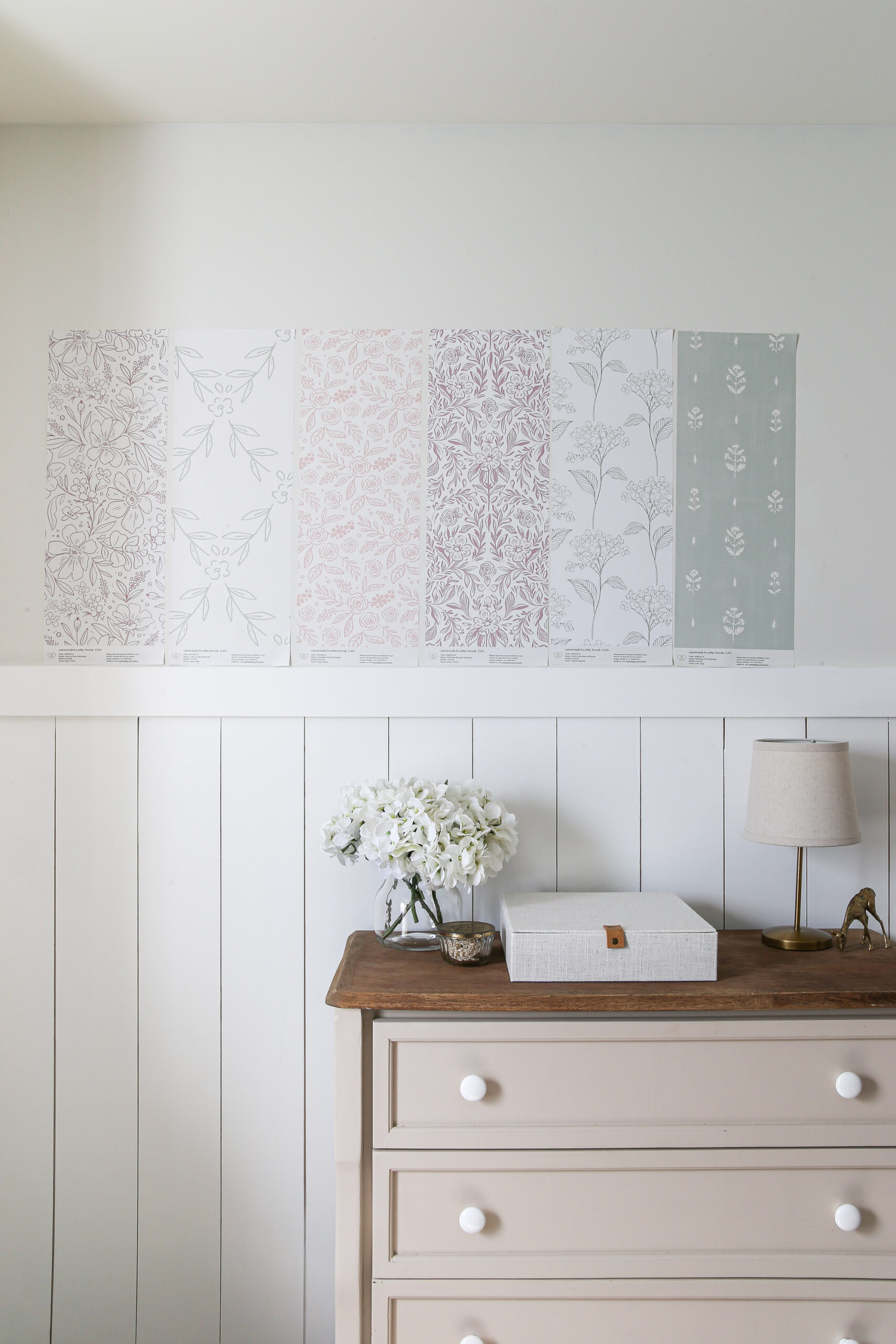 Picking Out Peel and Stick Wallpaper
After I finished the vertical shiplap wall, I ordered samples of peel and stick wallpaper from Love vs. Design. I chose all kinds of different floral variations and colors to find what I thought would go best with all my other design ideas.
I landed on this beautiful woven vintage flower pattern in sage. I have an armoire in her room that is the same color, so the balance was pretty perfect. It's full of good toddler organization I can't wait to share later!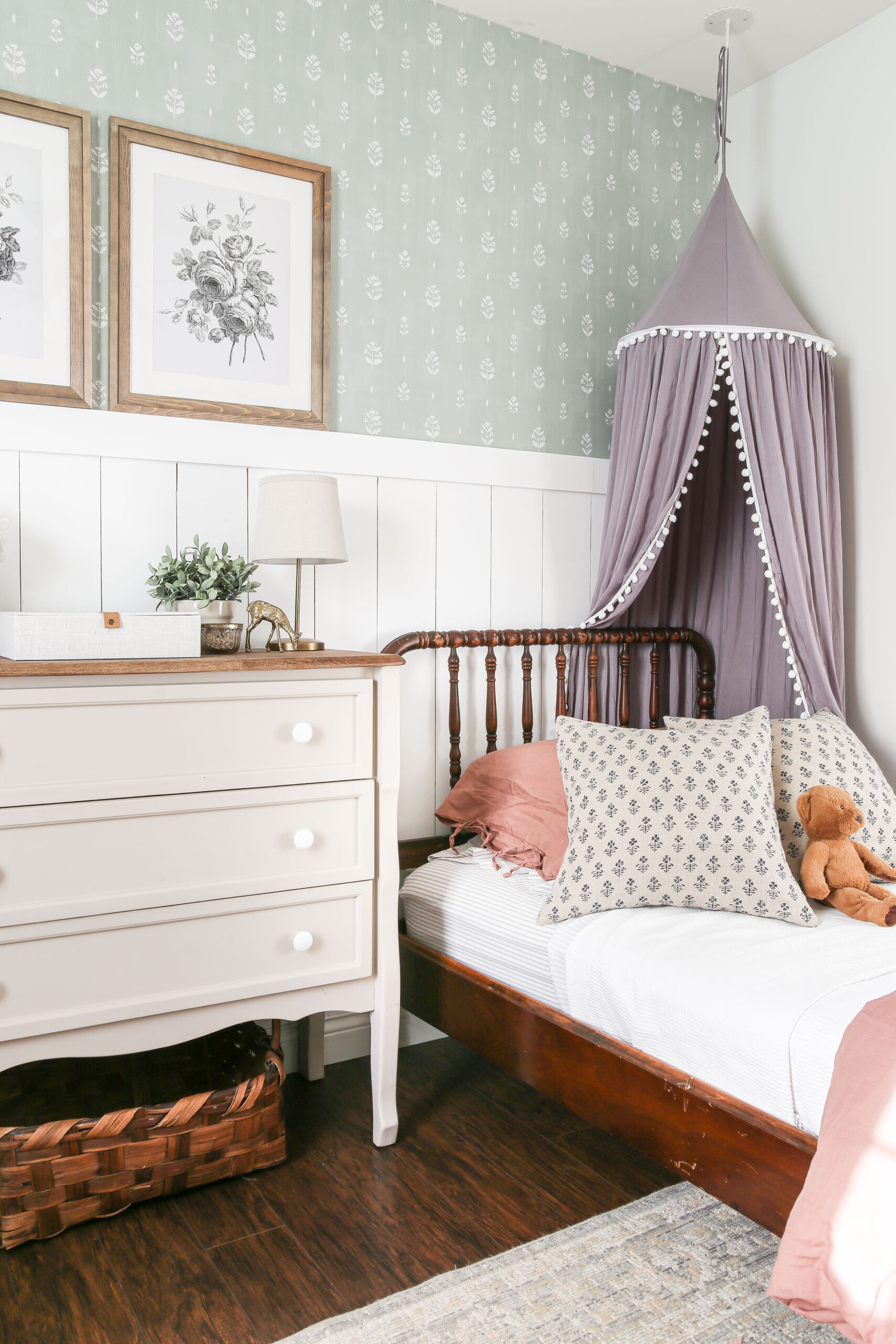 Installing the Peel and Stick Wallpaper
I am a total wallpaper first timer. Honestly the thought of installing wallpaper was extremely intimidating to me. If I was going to try it, I decided peel and stick would be the way to go.
After the first piece was up, I have to say it was pretty easy from there. Overlap, line it all up, apply it to the wall, and cut off the access. Rinse and repeat!
If you are new to this process like I was, I highly suggest peel and stick as your first option. And it will be so simple to remove if needed too.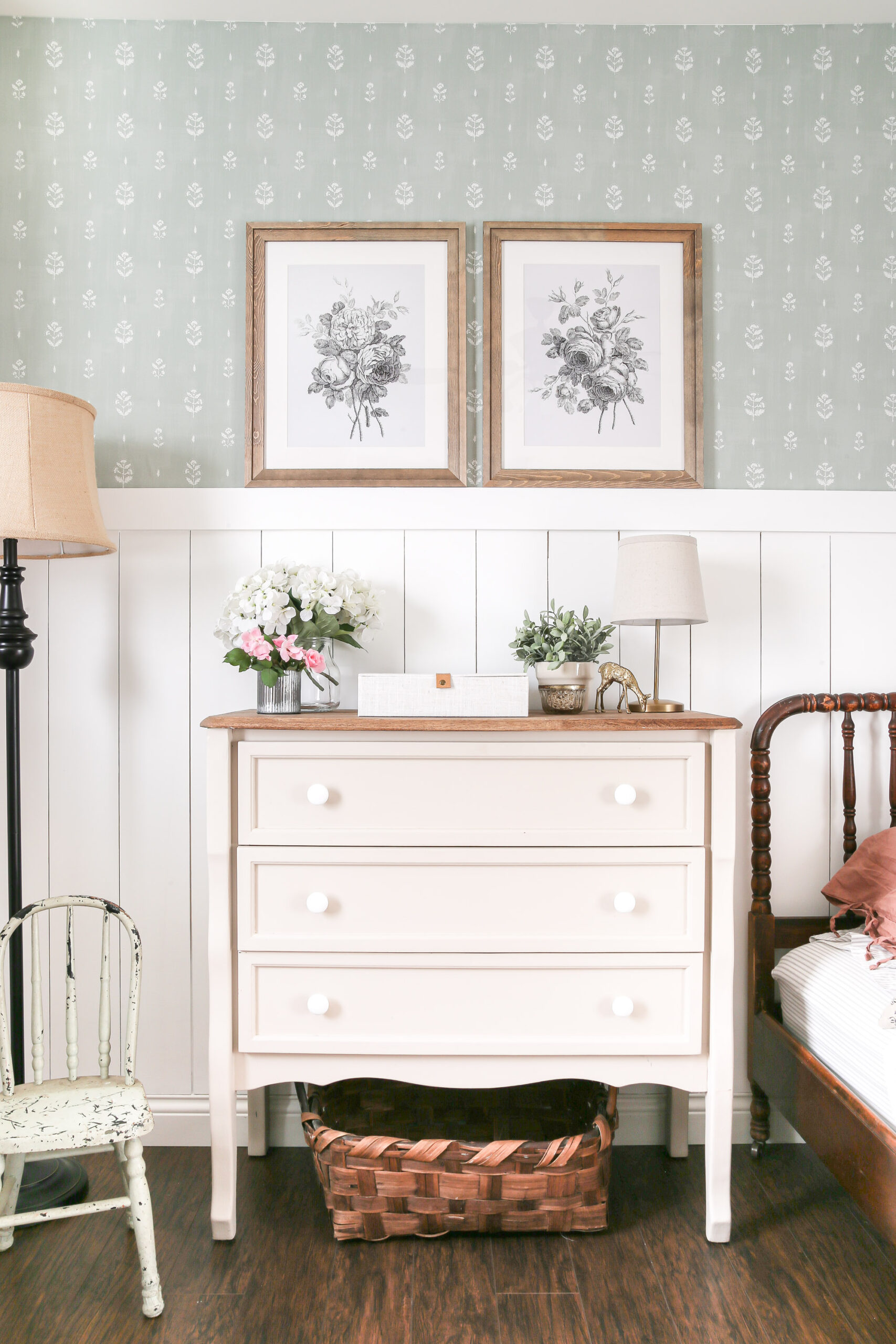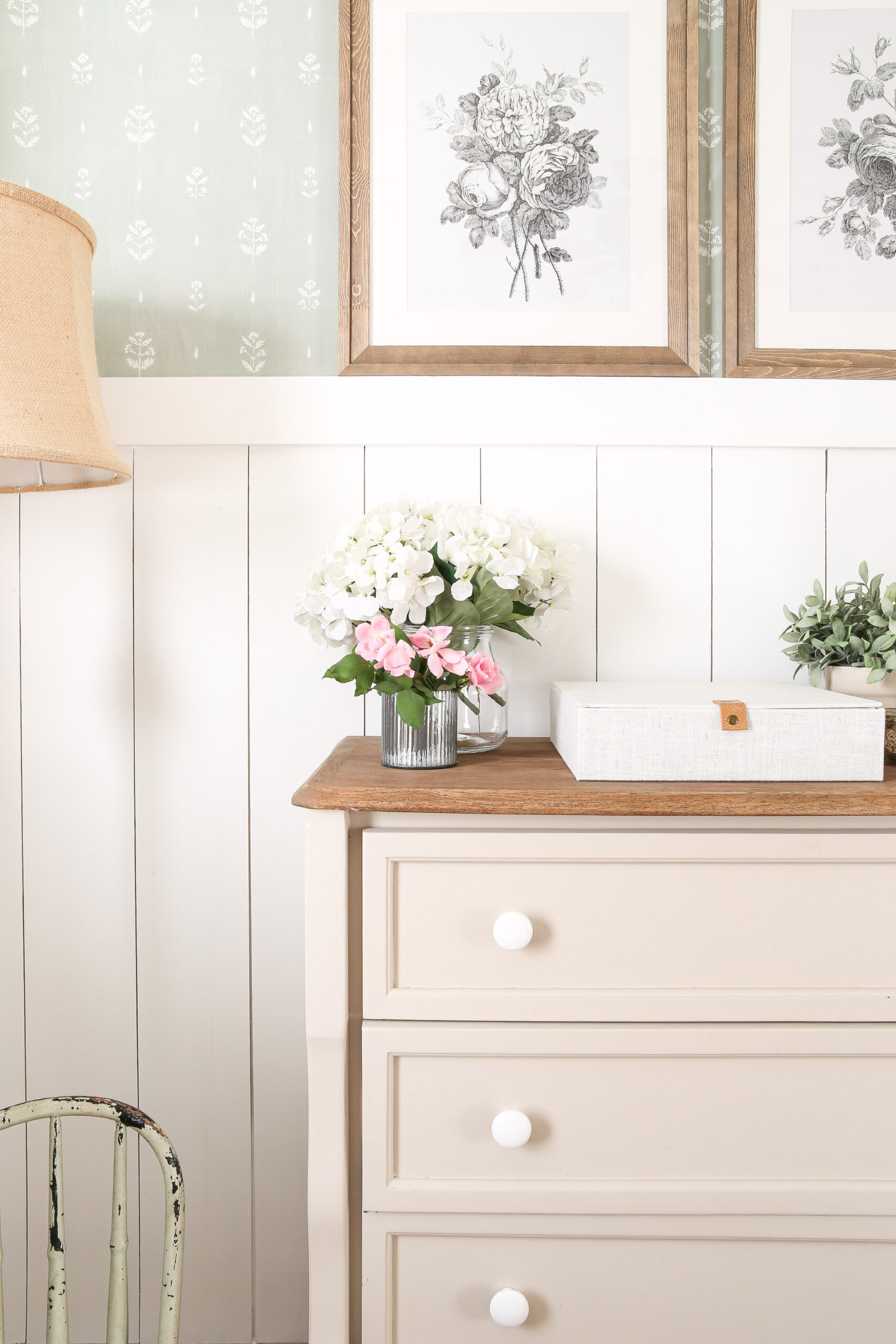 Finishing Her Room
There is still have a lot to do in her room. She has a cute little nook at her window that I want to build a reading bench in. So much toy organization to figure out, and more.
So stay tuned, her room is still a work in progress.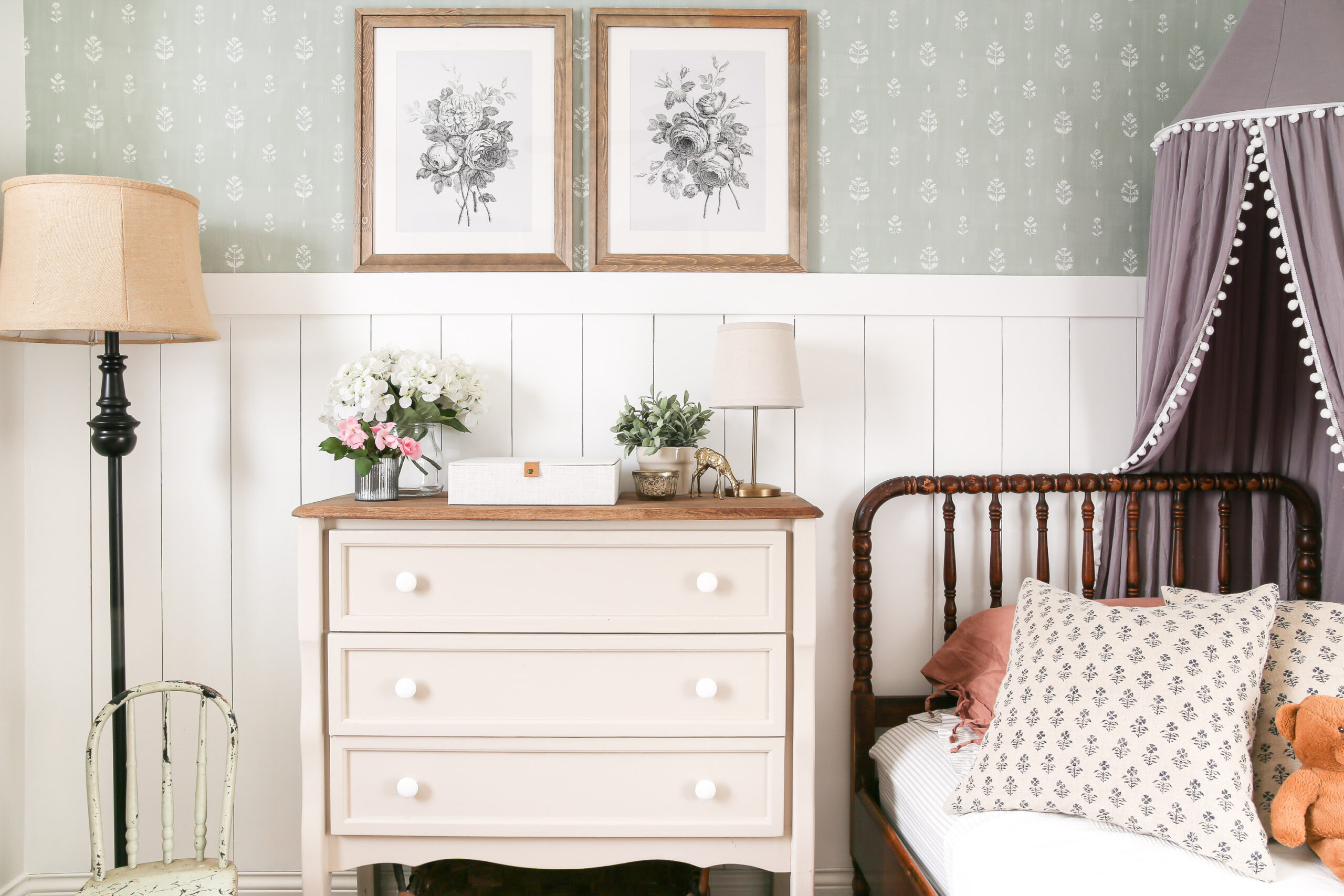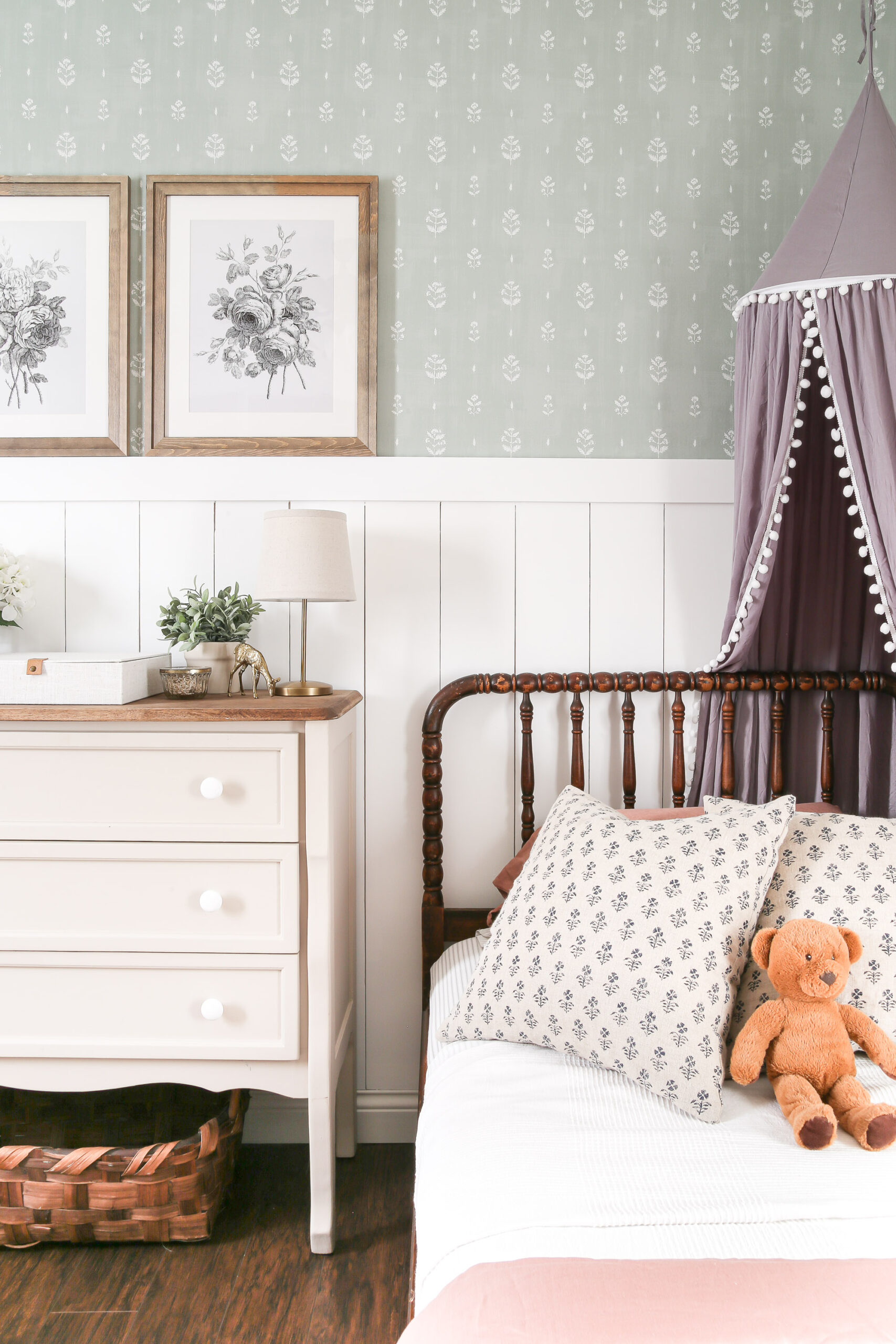 More Accent Wall Ideas
Pin Post for Later