Vintage Home Office
This post may contain affiliate links. For more information please see our disclosure policy.
You know when you have one of those rooms that you just cannot get right for the life of you? You slap on a new coat of paint, thinking maybe that is the problem. It wasn't. You move around furniture but it just doesn't feel or look right. You have a million nail holes in the wall from the countless amount of wall hangings you hung, then removed, then hung again. That pretty much sums up my home office. It started with a sports theme, but then I convinced my husband to pack it all up and let me decorate it like I wanted! To be fair, I was working my day job from home at the time so I was spending forty hours a week staring at baseballs and hockey pucks. I was ready for a change, and about a few dozen attempts later, I think it's time to share the current state of my Vintage Home Office!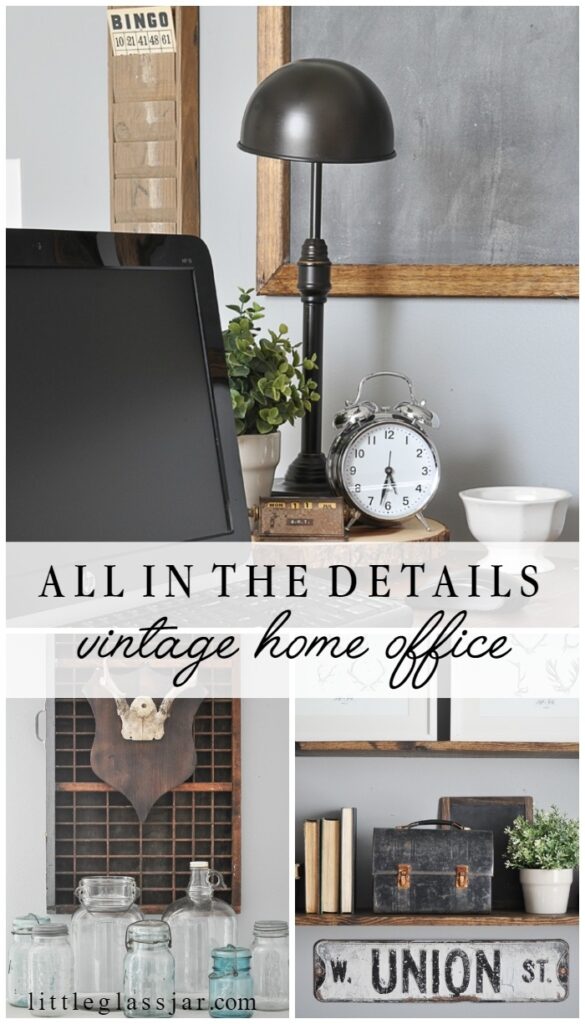 We have some much needed updates to our house coming soon (hello new floors!), which will make the overall look of our house change pretty significantly. So while I love the way my office looks now, it is subject to change, as every room is! I gave this particular room a little bit of a different look than most of my others farmhouse styled rooms. It is full of my favorite vintage flea market finds, is a little darker, and has a bit of an industrial, rustic vibe. It's a great atmosphere to work in, so I am excited to share it!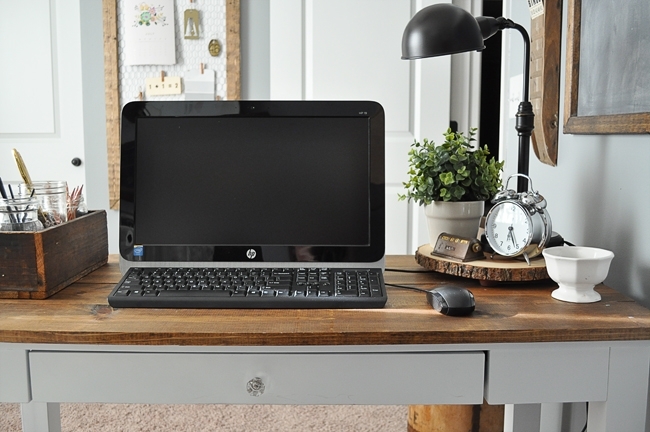 I still love this Farmhouse Desk Makeover we made out of an old modern Target desk. It was such a cheap and easy way to update a piece of furniture than just didn't work with my style anymore.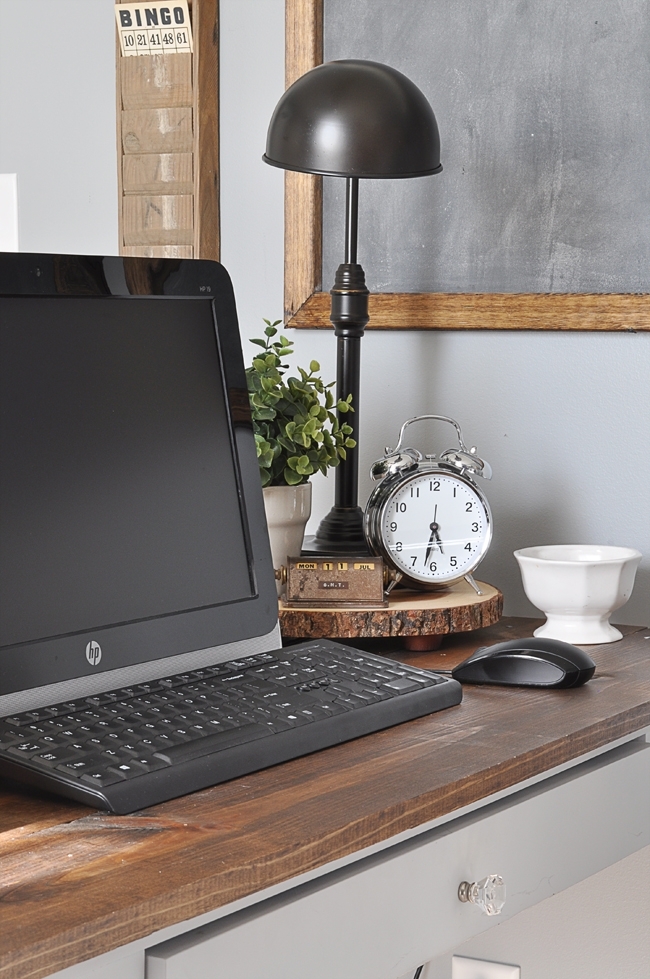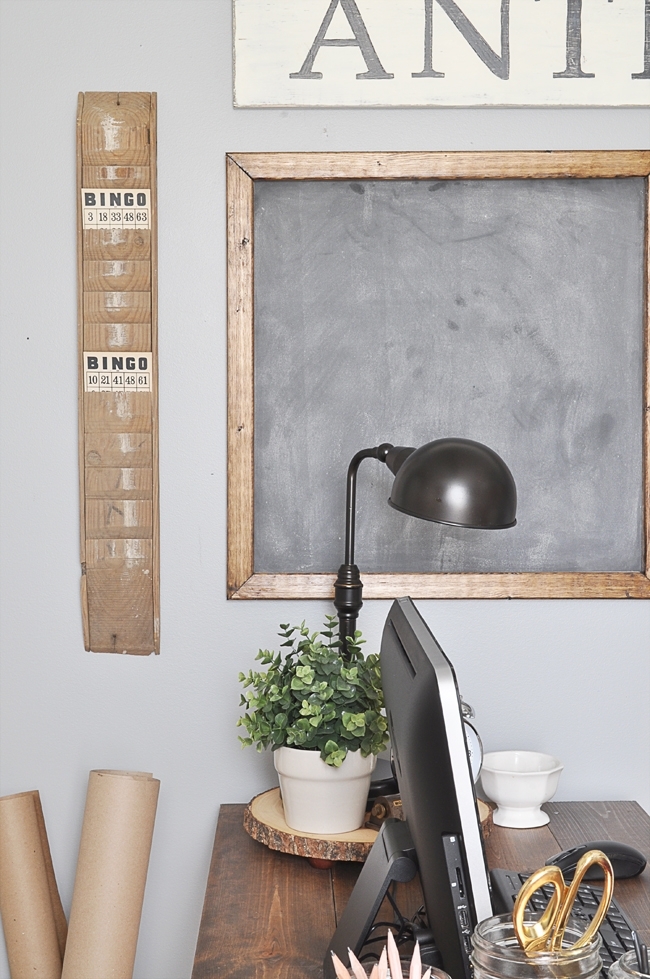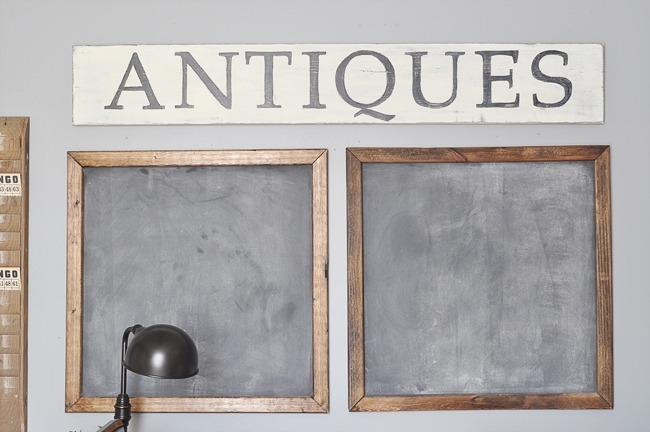 These two awesome chalkboards were a DIY project I did last fall, and I am obsessed with them! In all honesty, I have never even written on them. I love the way they look with just a little chalk seasoning so they give an old and well used vibe, when really, they are neither!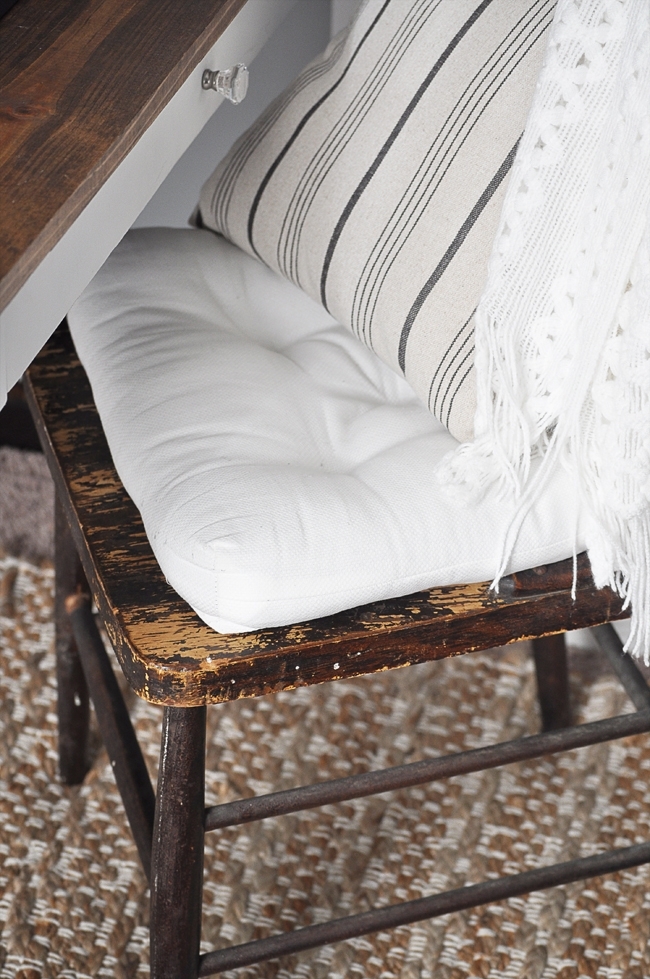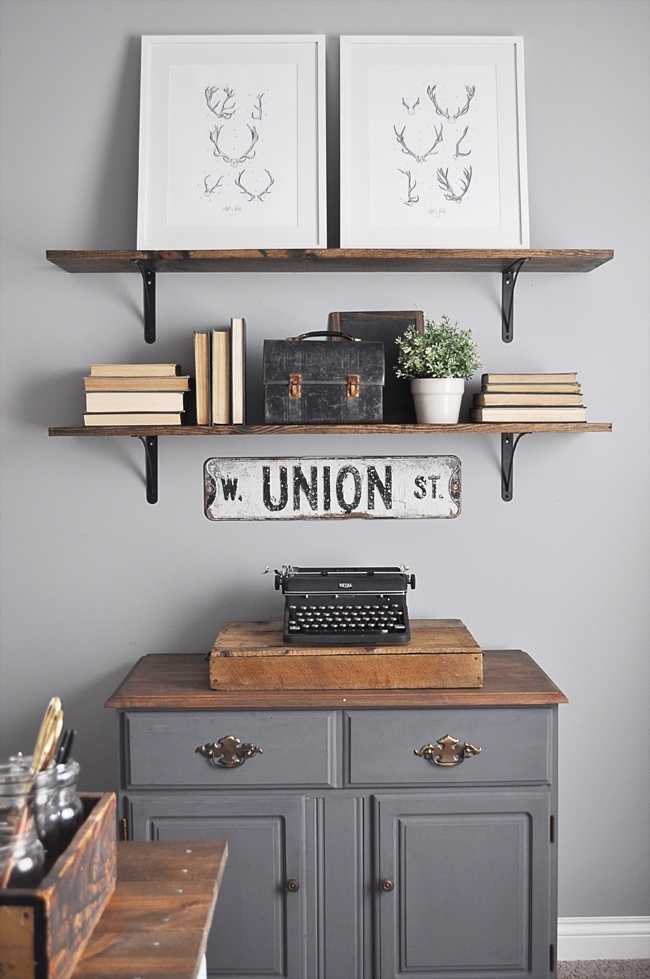 Last weekend I decided that I needed shelves, stat! What better way to get the quick fix than to make them, because that is just what I do! I grabbed a piece of wood, stained it, and attached a few shelf brackets, and voila! You can now find some of my favorite finds and purchases displayed on them.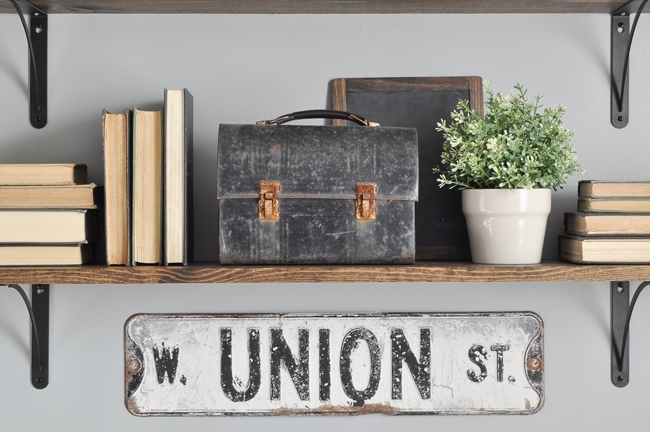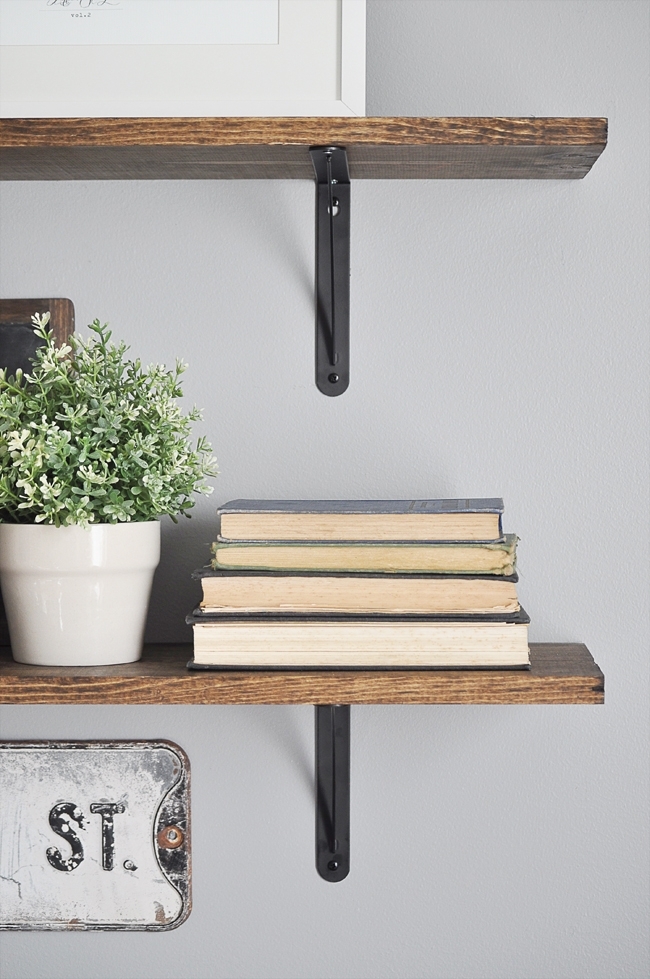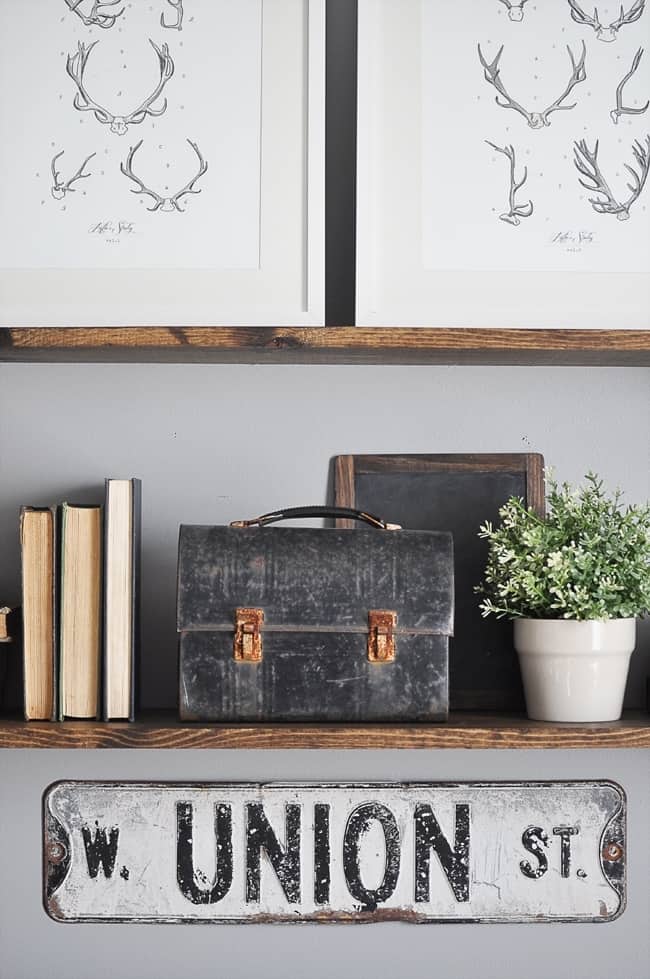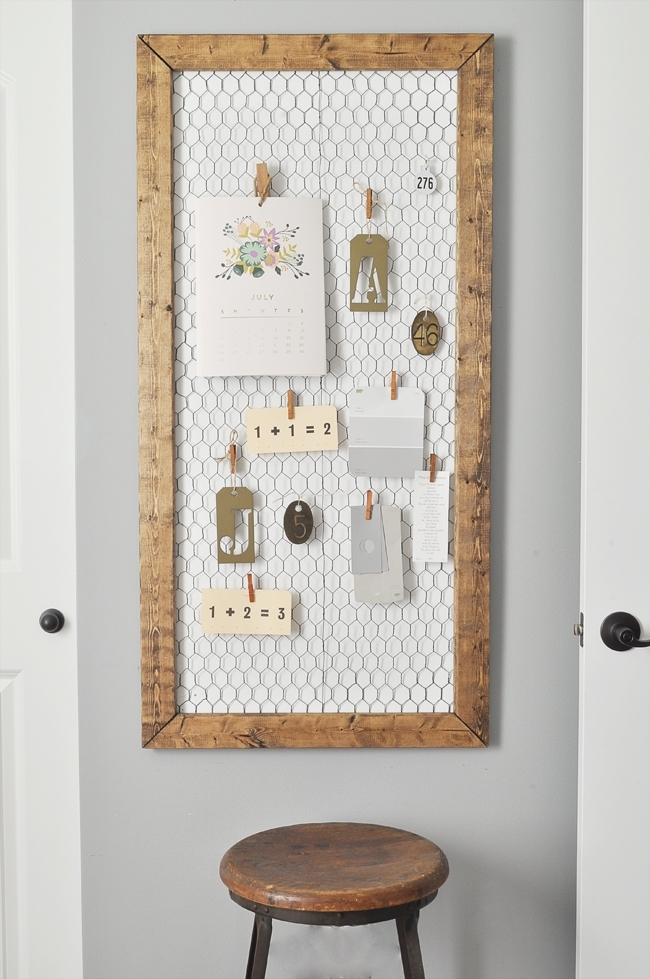 I moved my DIY Office Memo Board and hung it vertically rather than how I had it horizontally. It's super convenient to hang cards or invitations on, as well as decorate it with some cute flash cards, paint samples, and awesome letter and number tags.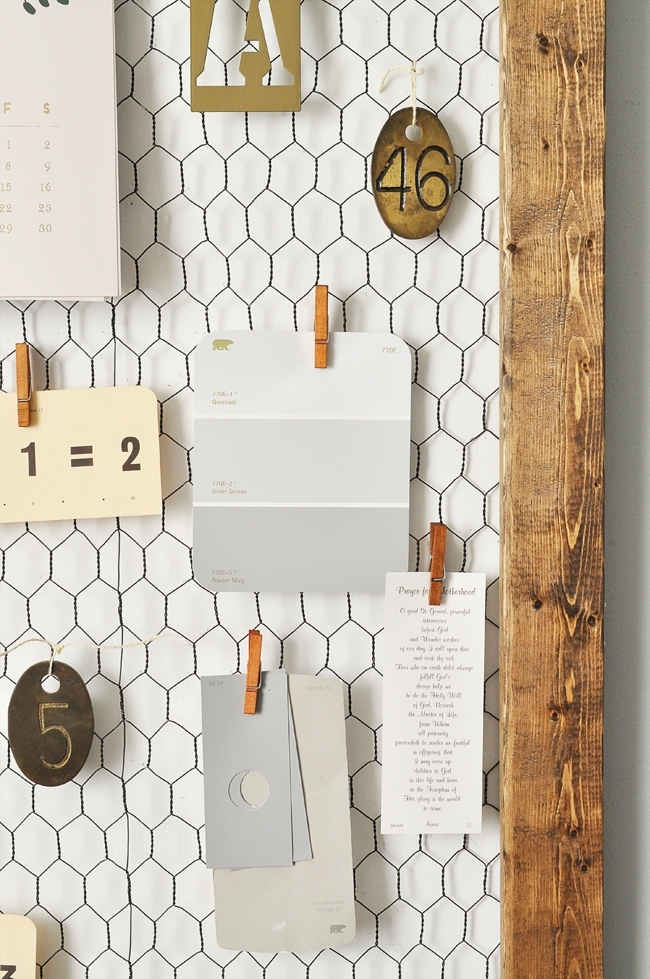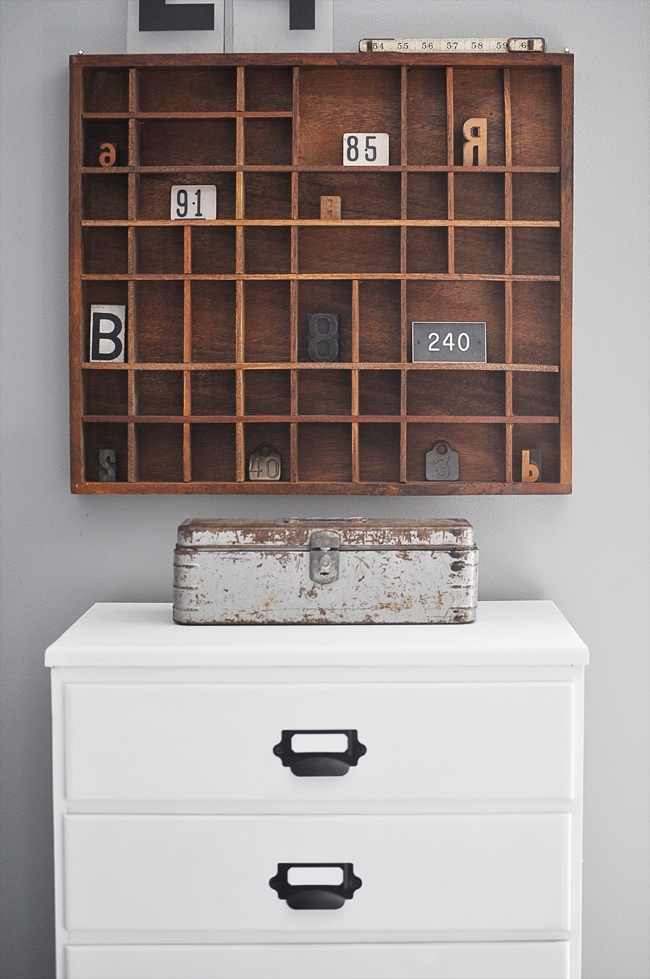 This white dresser was a hand me down passed through my family. It looked completely different when I got my hands on it and was one of the very first furniture makeovers when I was a teenager. I made the huge mistake of painting it an awful espresso and recently redid it for a second time. See the makeover here.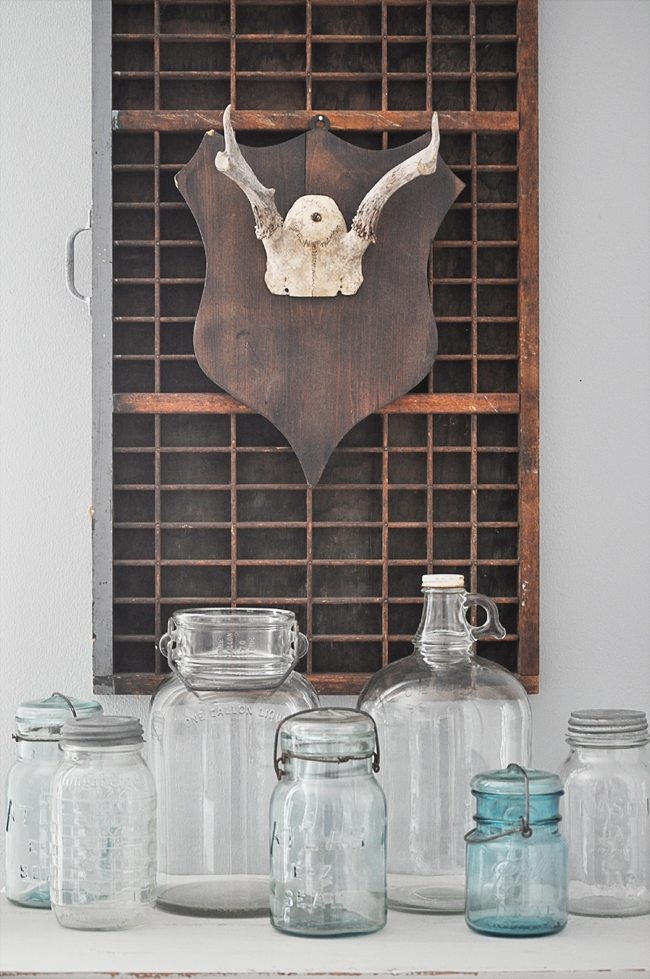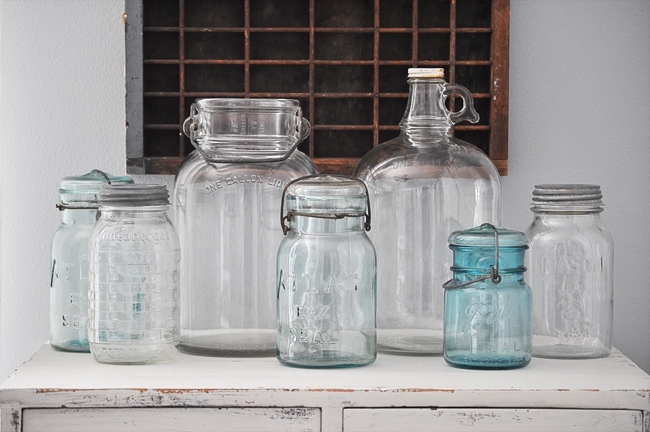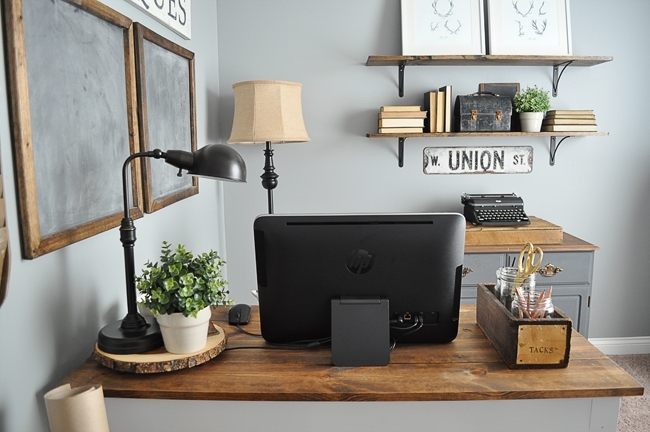 Hope you love it, until I update it AGAIN…