Natural Easter Tablescape
This post may contain affiliate links. For more information please see our disclosure policy.
Holidays hold so much meaning. It's a time to be with all of the ones you love the most, your friends, your family. I know for me, our family has so many traditions that hardly ever change from year to year. We go to the same place. We make the same dish. We have to nap to nurse our food comas. You know, the usual. Easter for my family always was spent at my grandparents house in the county. Easter for me reminds me of my grandma. She would cook up a huge meal, including the best lumpy mashed potatoes around, and she would make these elaborate Easter cakes with coconut flakes on top, decorated with bunnies or whatever else she created. I remember as a kid I would sneak into the laundry room where she hid them, and I'd swipe a finger full of icing before dinner. Those memories make me smile.
This will be our first Easter without my sweet grandma, but I know it will still hold memories that I will cherish forever, like the ones I have with her. I can't think of a more fitting way to celebrate this holiday than joining my favorite ladies to share our Easter Tablescapes. Our family loves food, and a good table setting doesn't hurt either.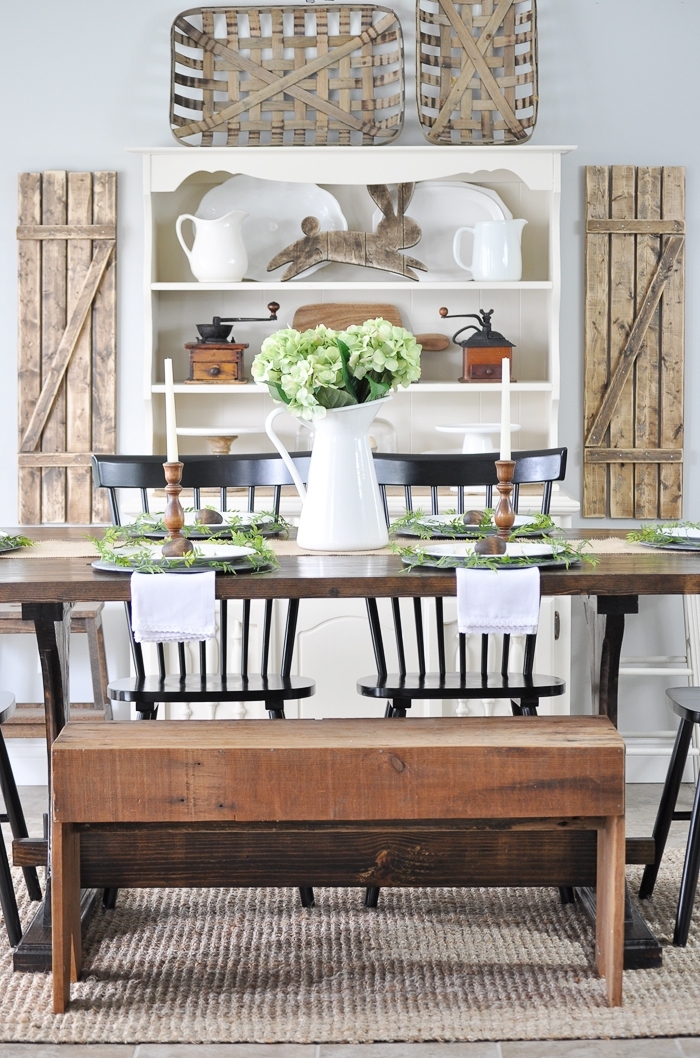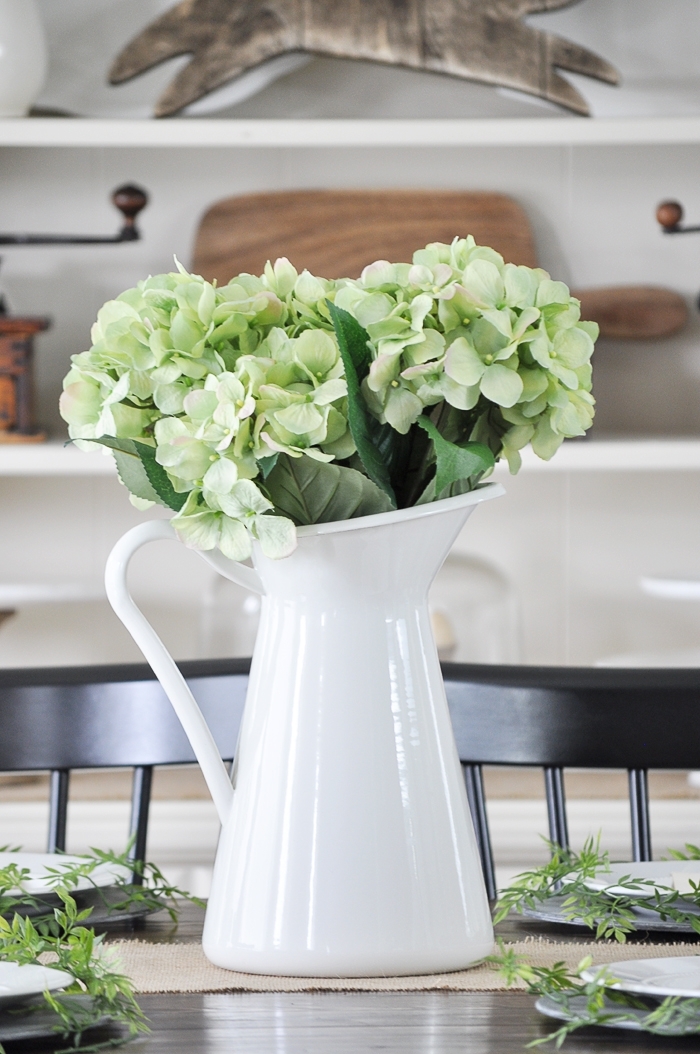 I got these awesome galvanized plate chargers recently and dressed them up with my favorite white plates, some greenery, a little vintage touch with book pages, and of course wood stained eggs. I wanted my table this year to be full of natural elements and neutral, earthy tones.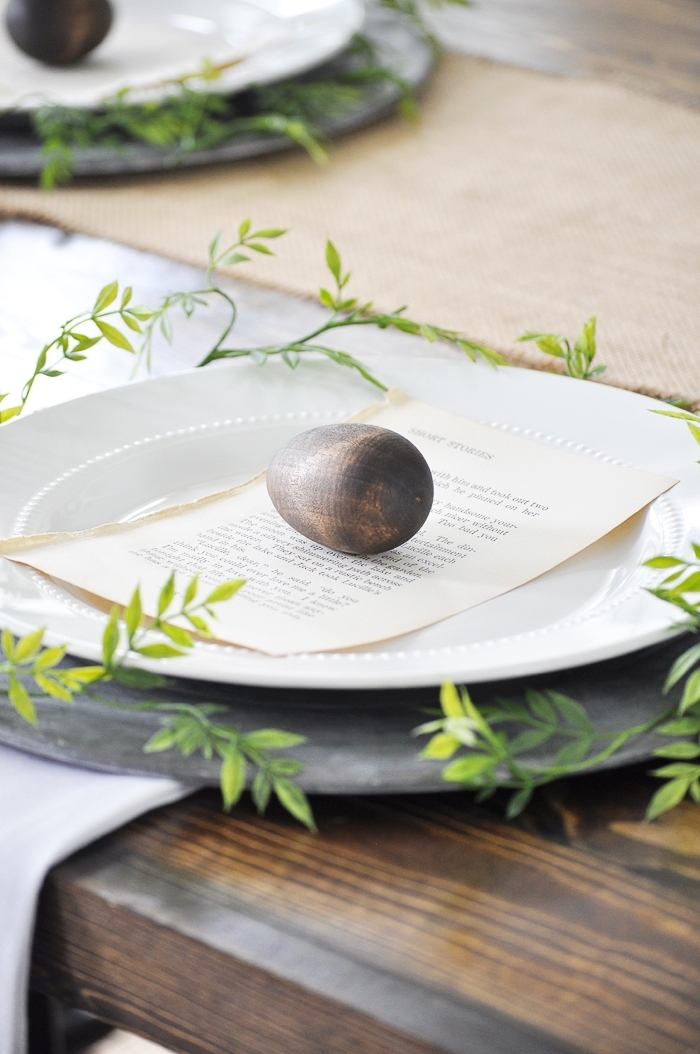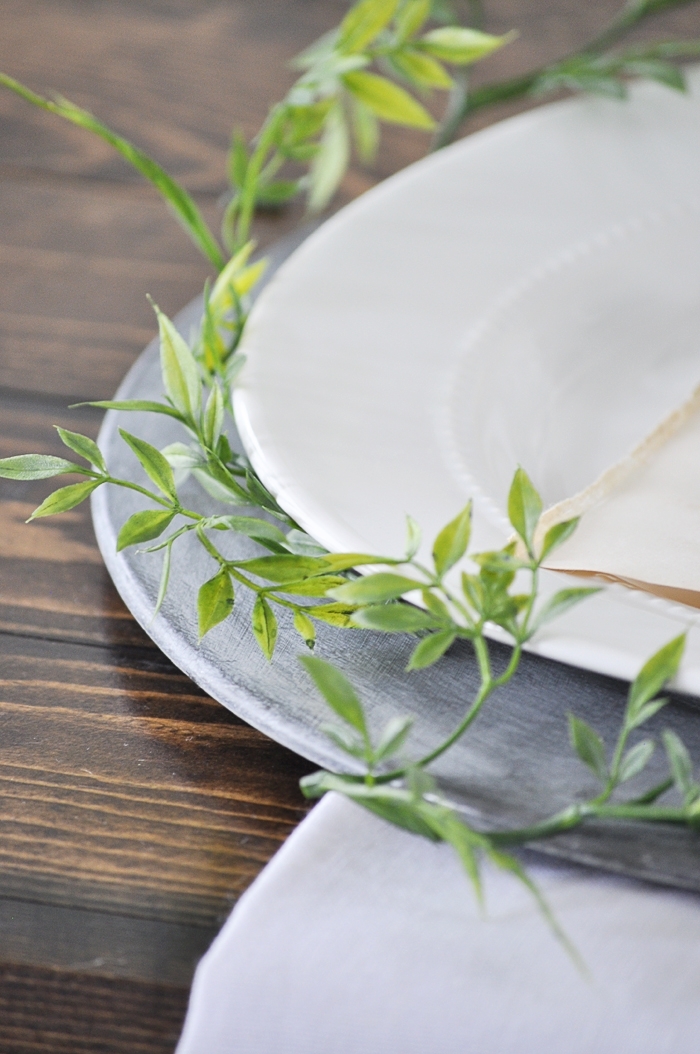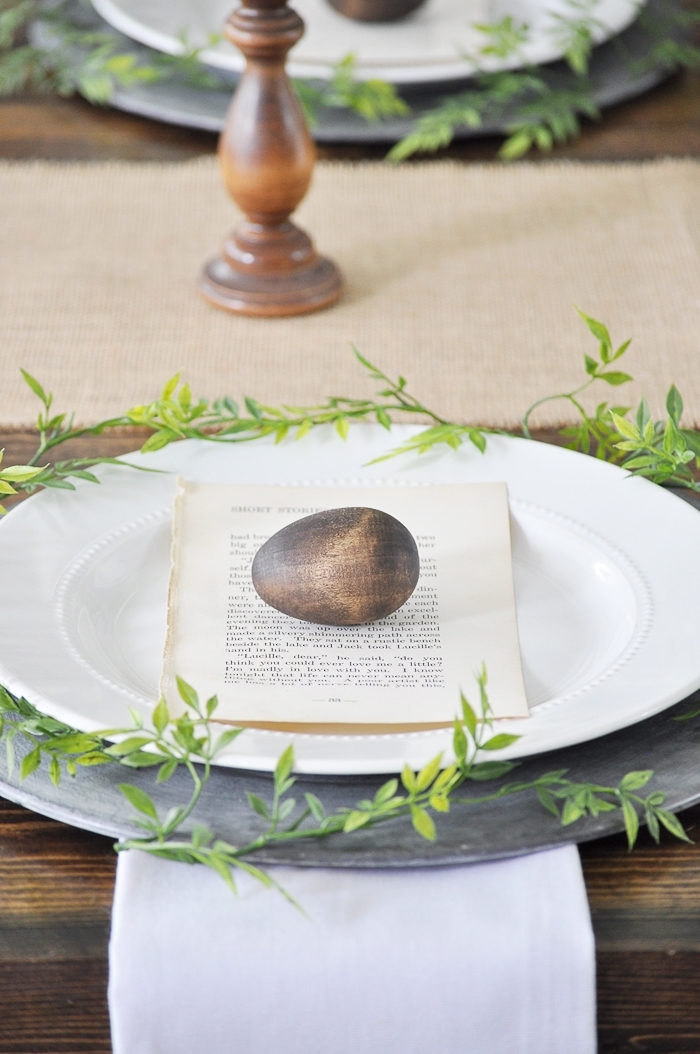 I love the way all of the elements and colors just fit so well. The contrast of the dark wood with the pop of whites in the plates, and the greenery against the metal. Mixing and matching these tones is seriously my favorite thing ever!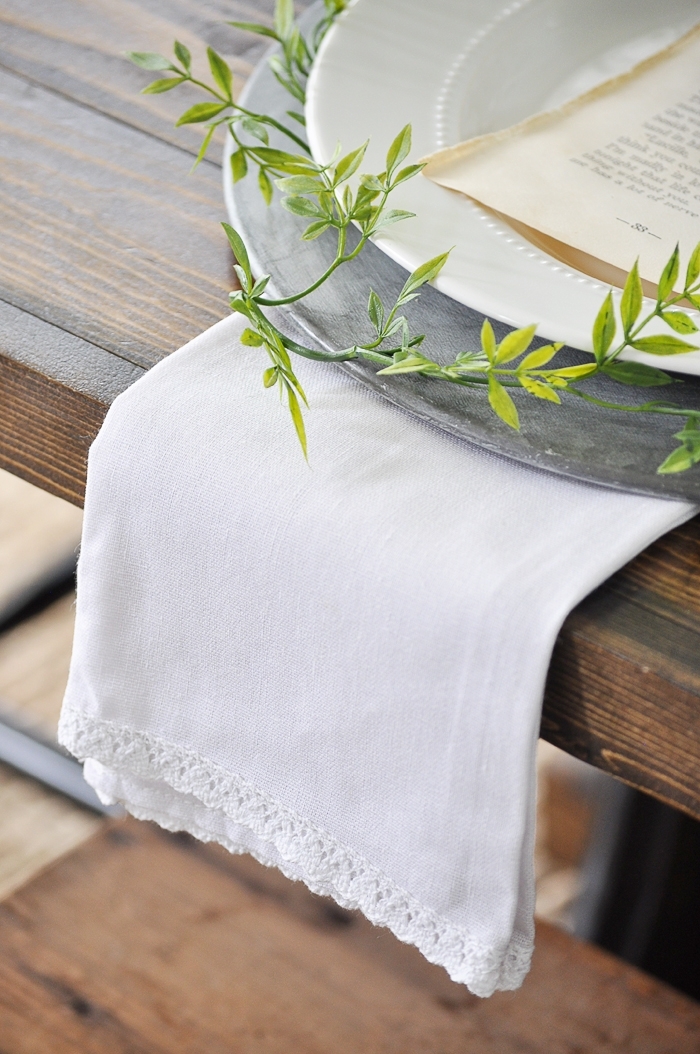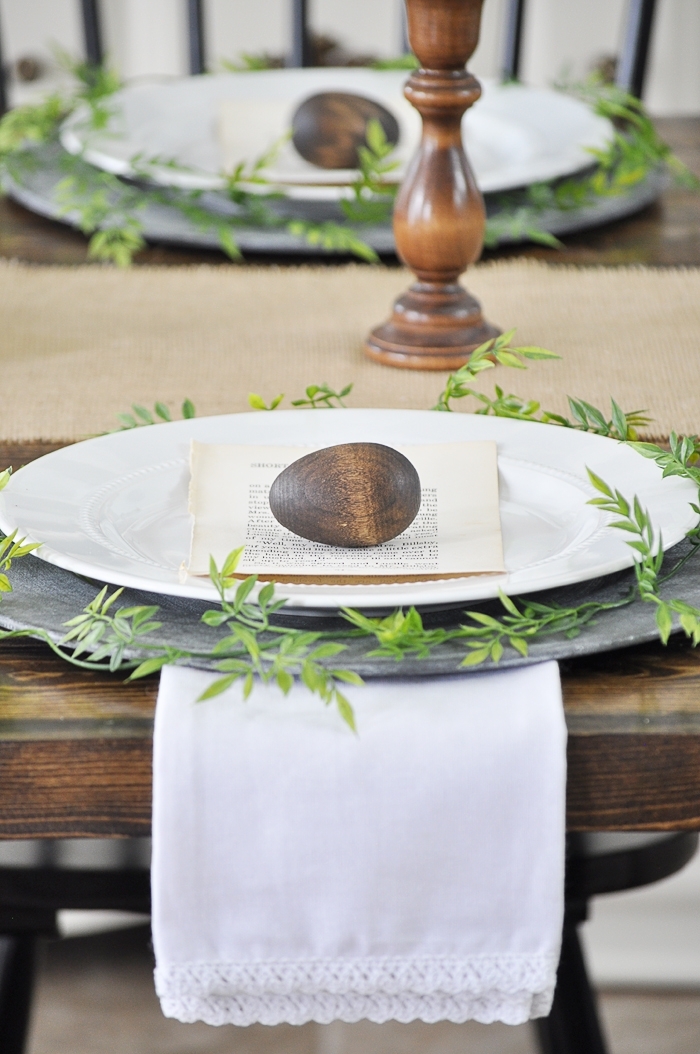 I love these napkins I found out of the Target Dollar Spot bins that have the embroidered edge. I thought they would be perfect for Spring and they go so well with the rest of the table.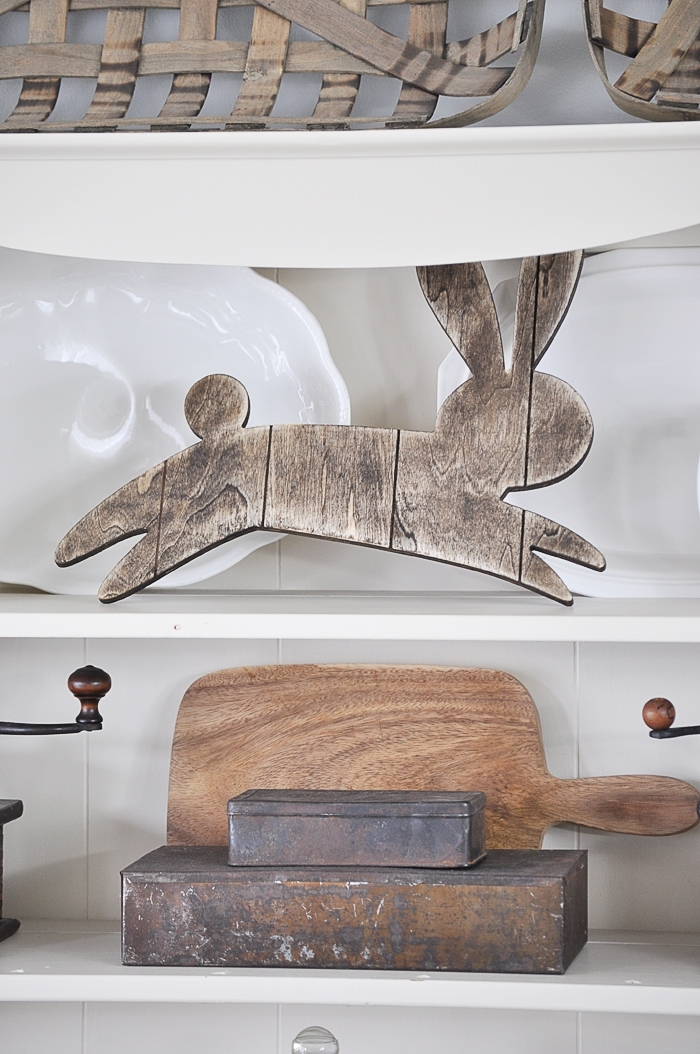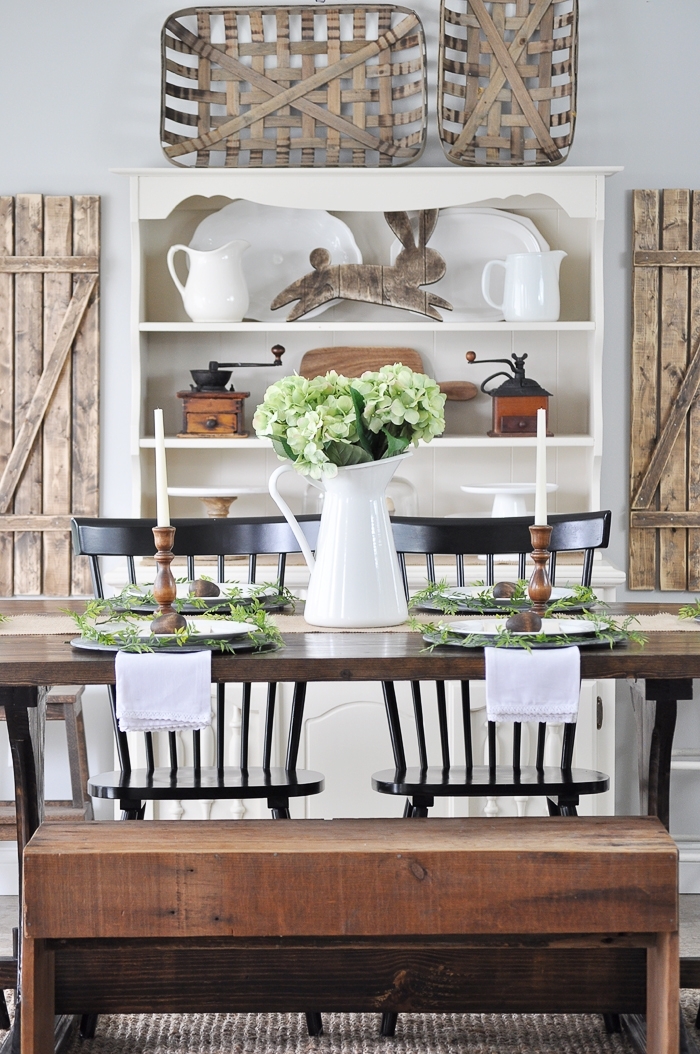 As always, thanks so much for stopping in and visiting with me today!
I really hope you all swing by and give all these hardworking, talented friends of mine a visit. Their homes are so amazing!
The Tale of an Ugly House- Blue and White Spring Tablescape
She Holds Dearly-5 Steps to Elegant Table Decor
Farmhouse on Boone-Farmhouse Easter Table Setting
Seeking Lavender Lane-Modern Farmhouse Easter Table