Farmhouse Dining Room
This post may contain affiliate links. For more information please see our disclosure policy.
You've seen this room before, probably because it is currently my favorite in our house. It all started with a beautiful handcrafted farmhouse table made by my talented father in law, and the decoration process was all downhill from there! You know when you completely revolve a room design around a specific piece of furniture, or a certain fabric that you love? Like that one piece was your inspiration for an entire room? That is exactly how this went. This table turned out to be the perfect addition to our dining room and inspired everything else that fell into place afterwards.
I'd like to think of my style as modern farmhouse, with lots of vintage finds that add character. Everyone has their own way of decorating their house, so I thought I would start a new series I'm calling All in the Details where I share parts of my house and how you can achieve the same look! I'll share sources on pieces I love, and maybe some still on my wishlist. First space up, our farmhouse dining room!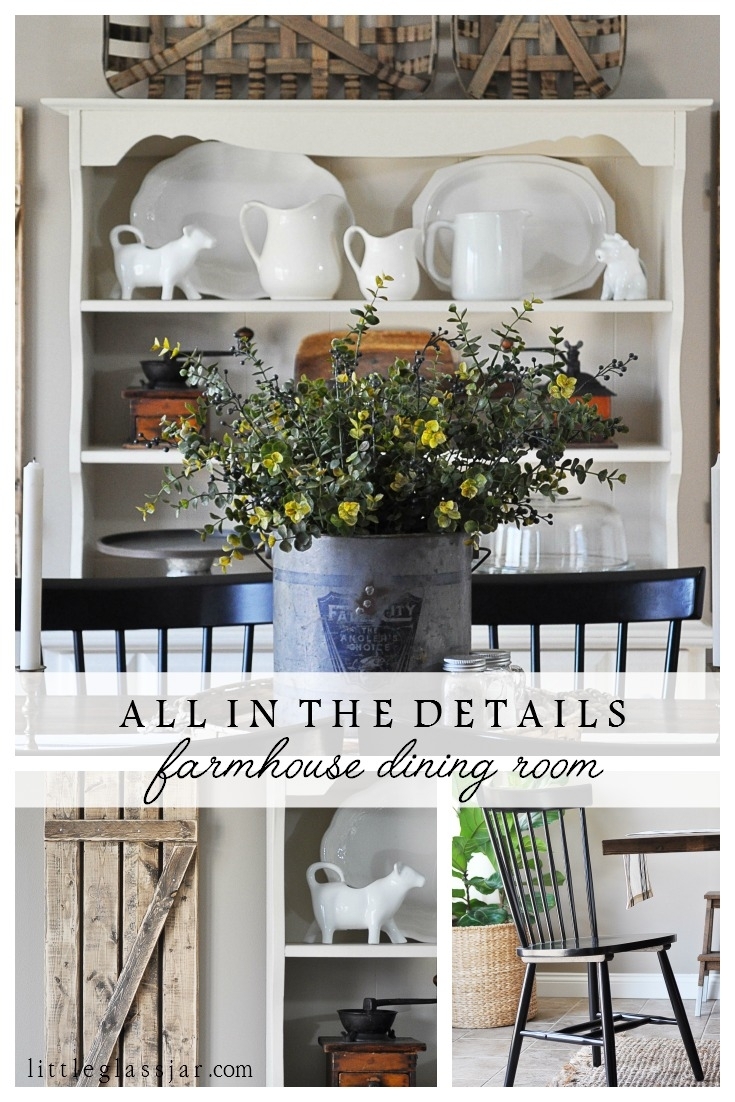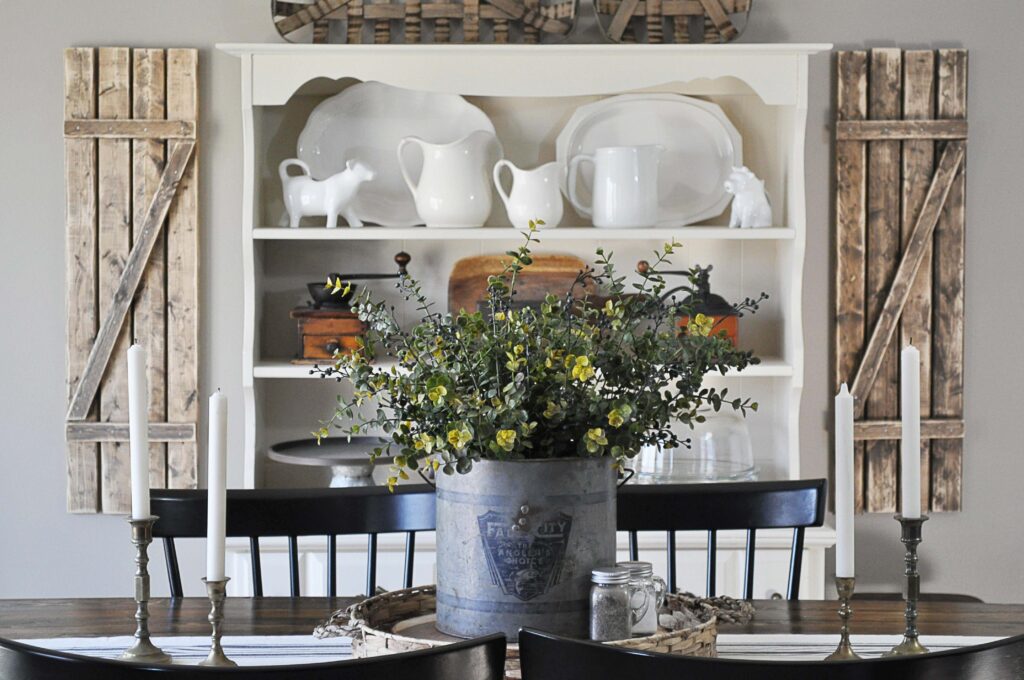 Most of what you see in this room are thrifted finds or handmade. Like the rest of my house, I stick with pretty much all natural, neutral colors. This room is pretty much finished, other than a new light fixture and window treatment for our slider/bay window. I'll share my thoughts on those too towards the end.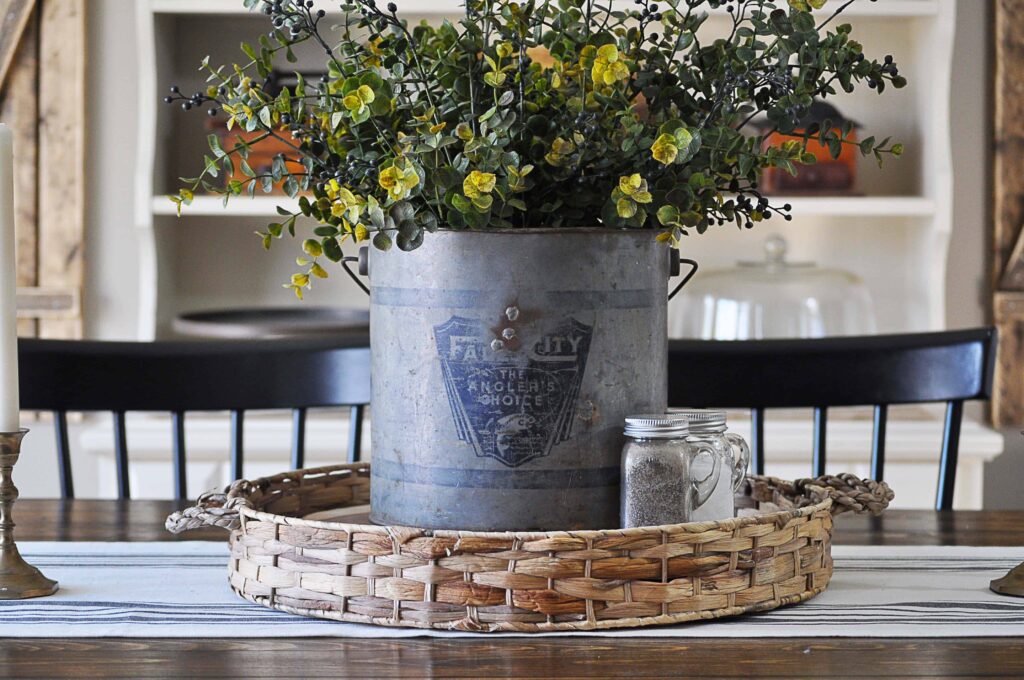 A cute table centerpiece is essential! I like to give mine some height in the middle of our seven foot table, so I always use greenery of some kind to do that. Here I used an old minnow bucket that I found at an antique mall to display my greenery in. I love the patina of it and it matched well in the room! I have it sitting on a wood slice inside of this round basket, with some adorable mason jar salt and pepper shakers.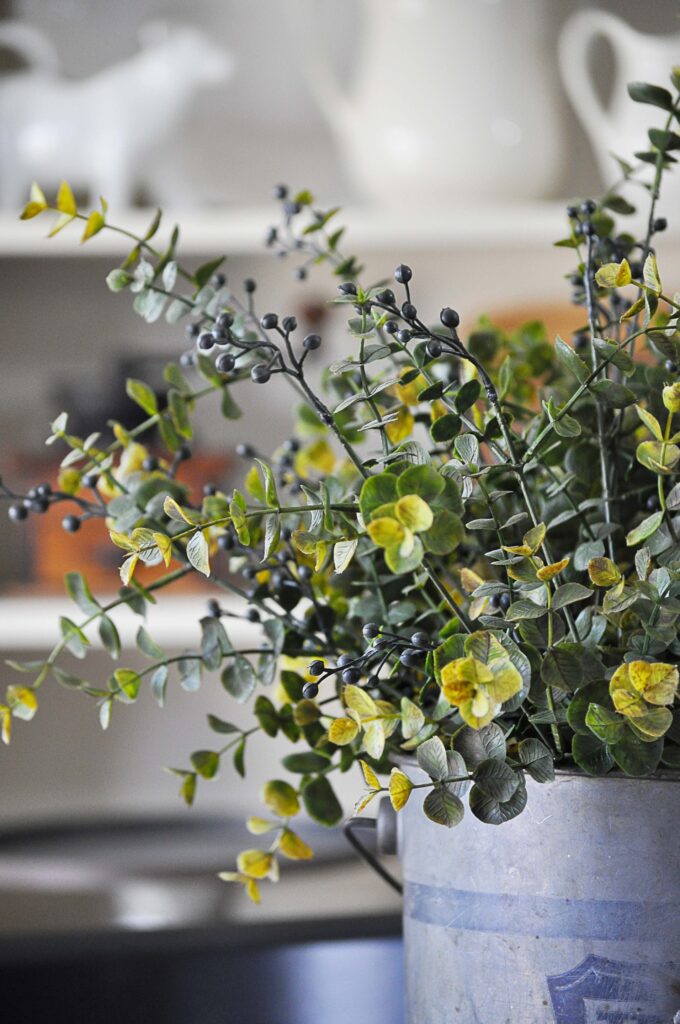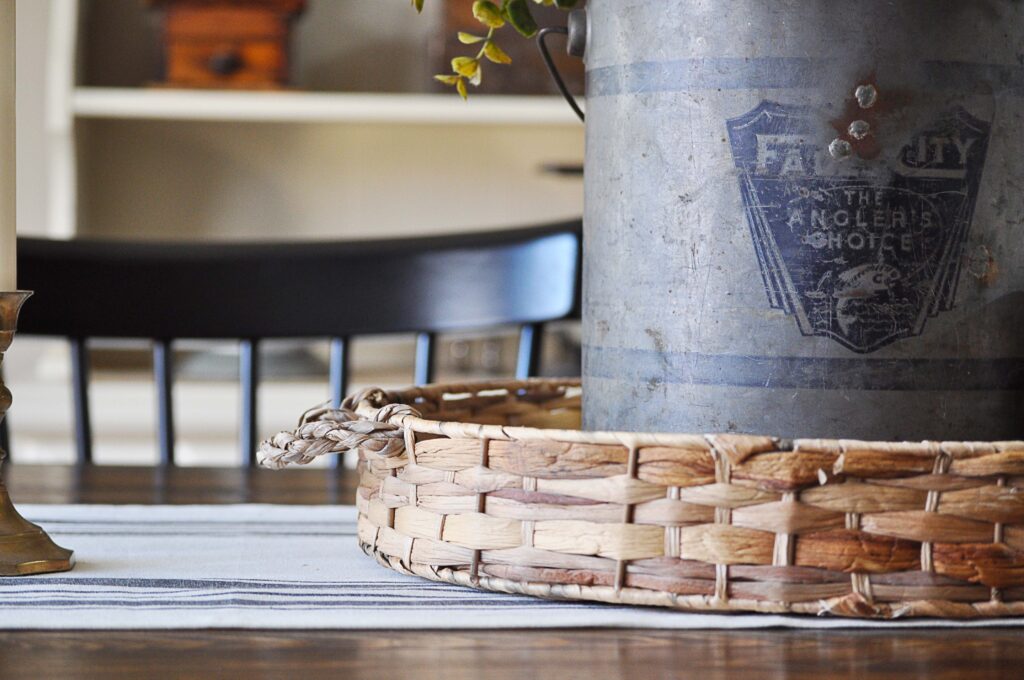 Also on our farmhouse table is my favorite villa striped table runner, paired with some old brass candle sticks I scored at our local flea market. I am obsessed with candlesticks of all kind right now…brass, wooden, glass, you name it! I switch them out with the seasons.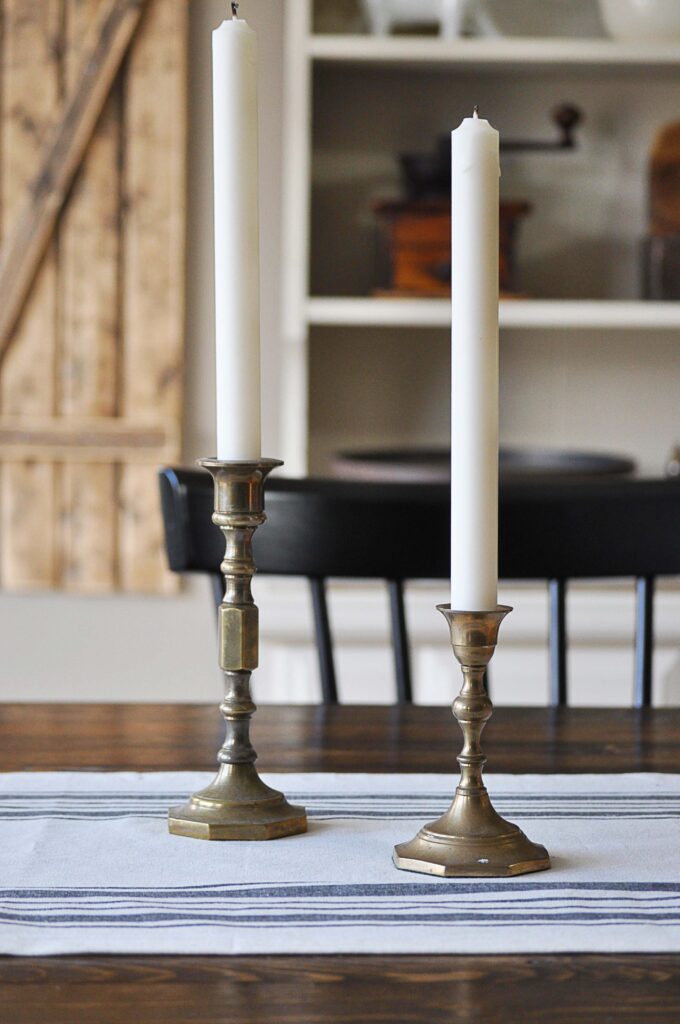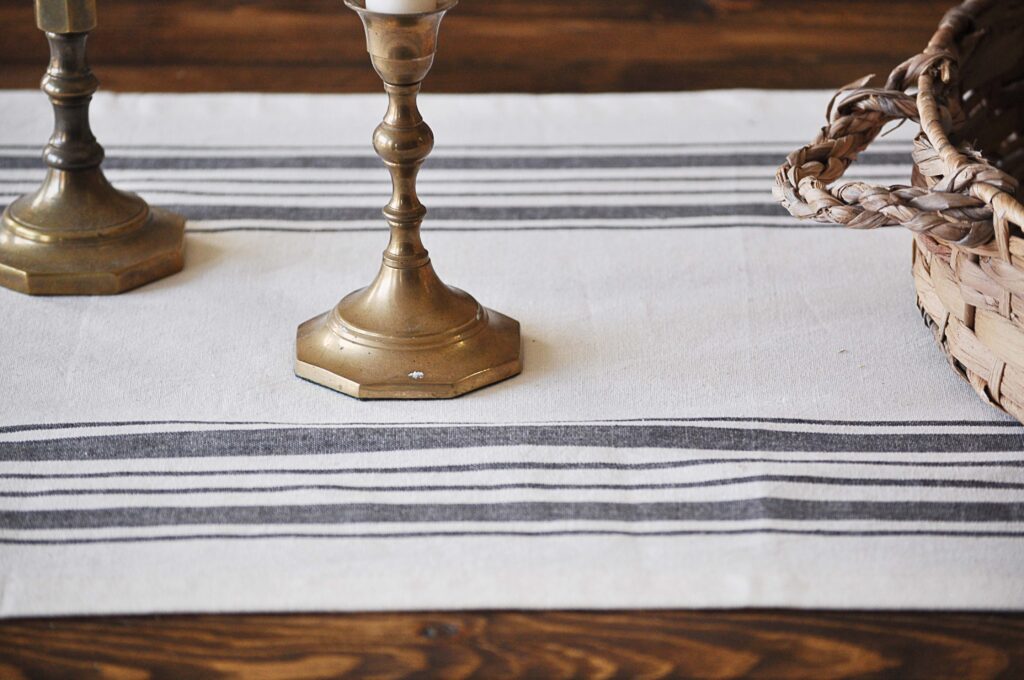 The hutch you see was a hand me down that I gave a makeover you can see [here]. Once that was done I filled it up with some of my favorite things! Ironstone platters and pitchers, cow creamers, vintage coffee grinders, cake plates, and other miscellaneous old finds.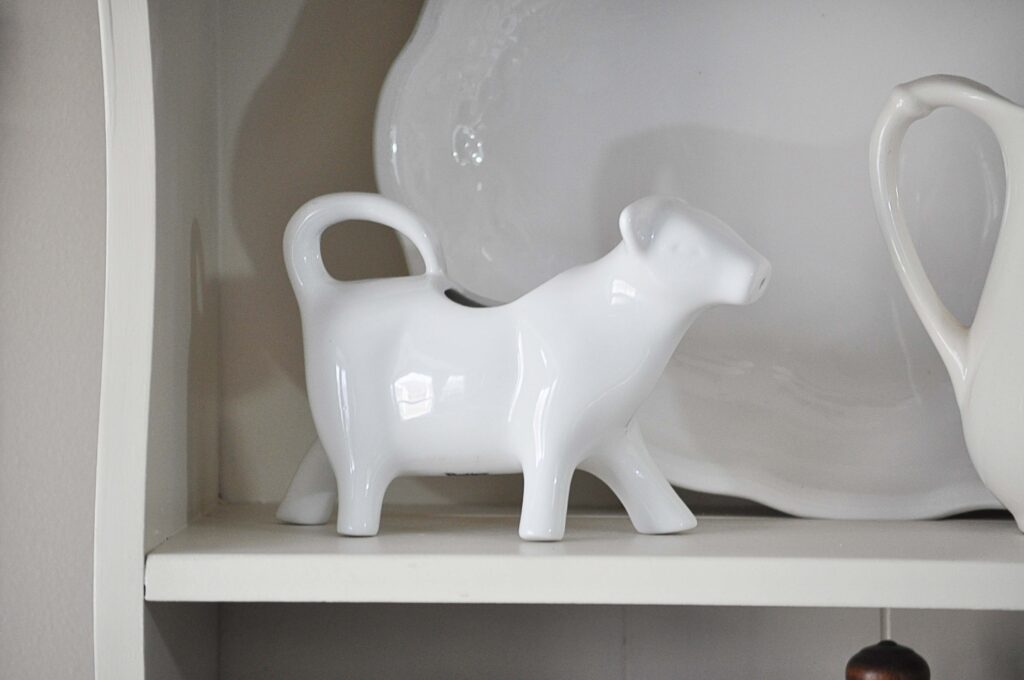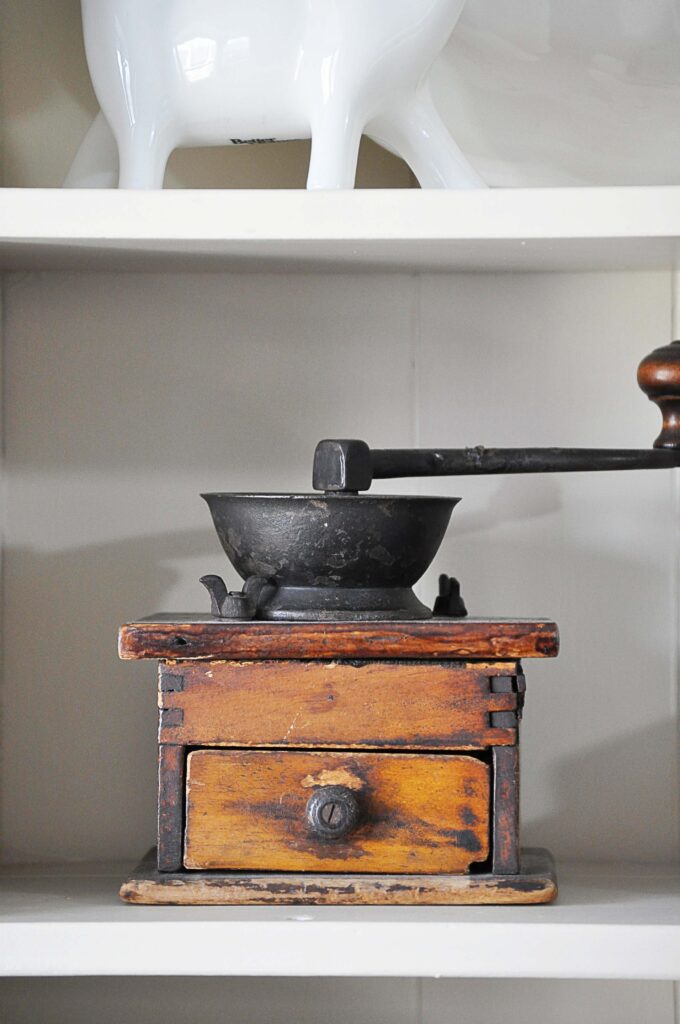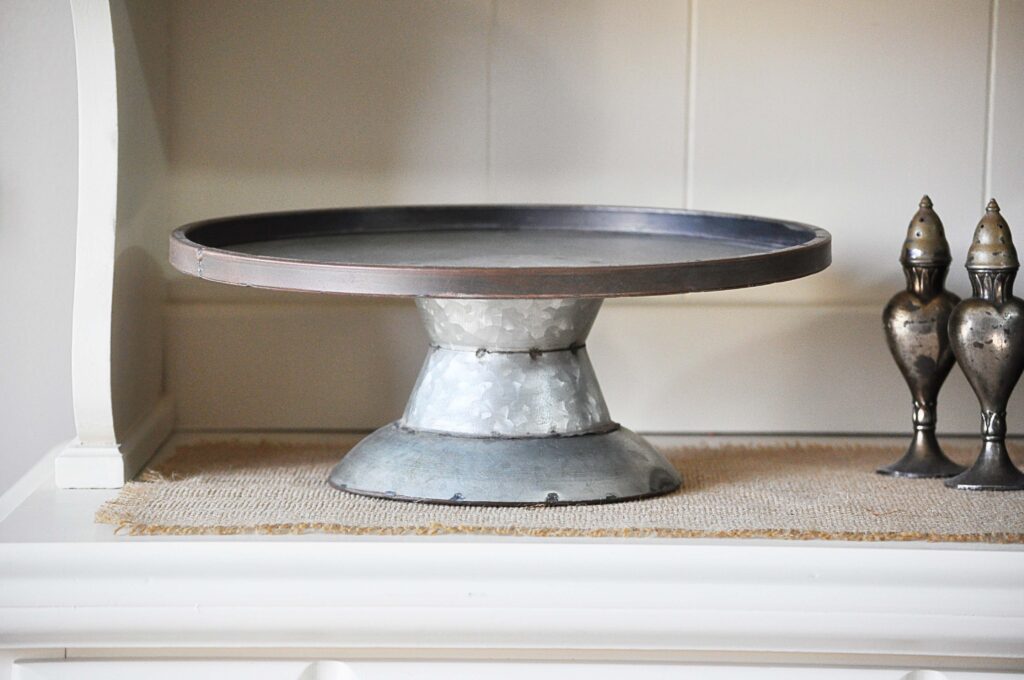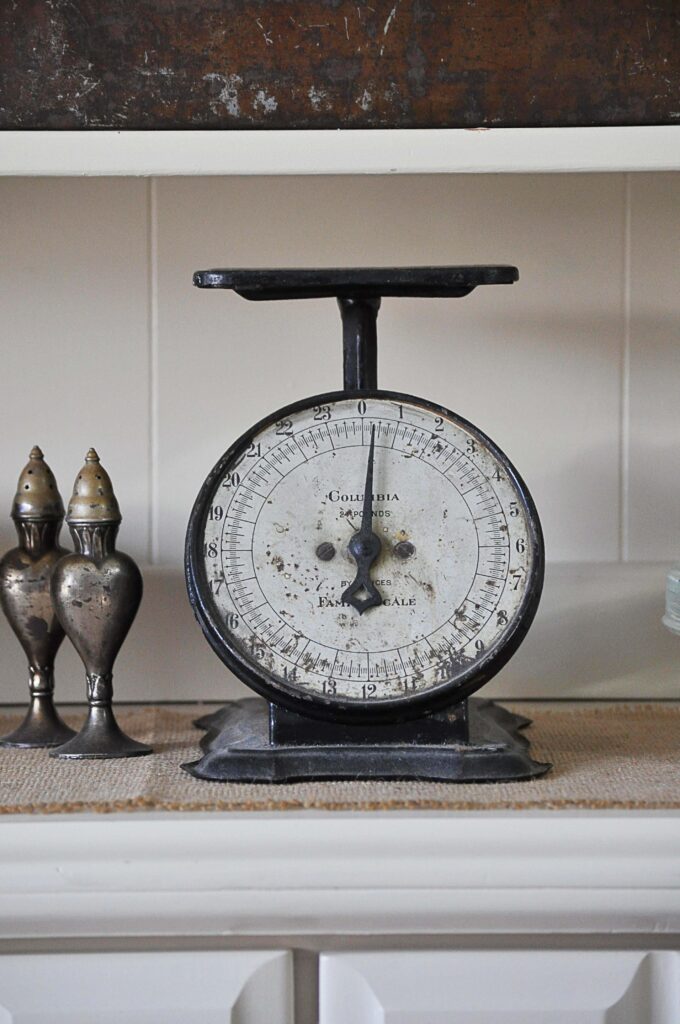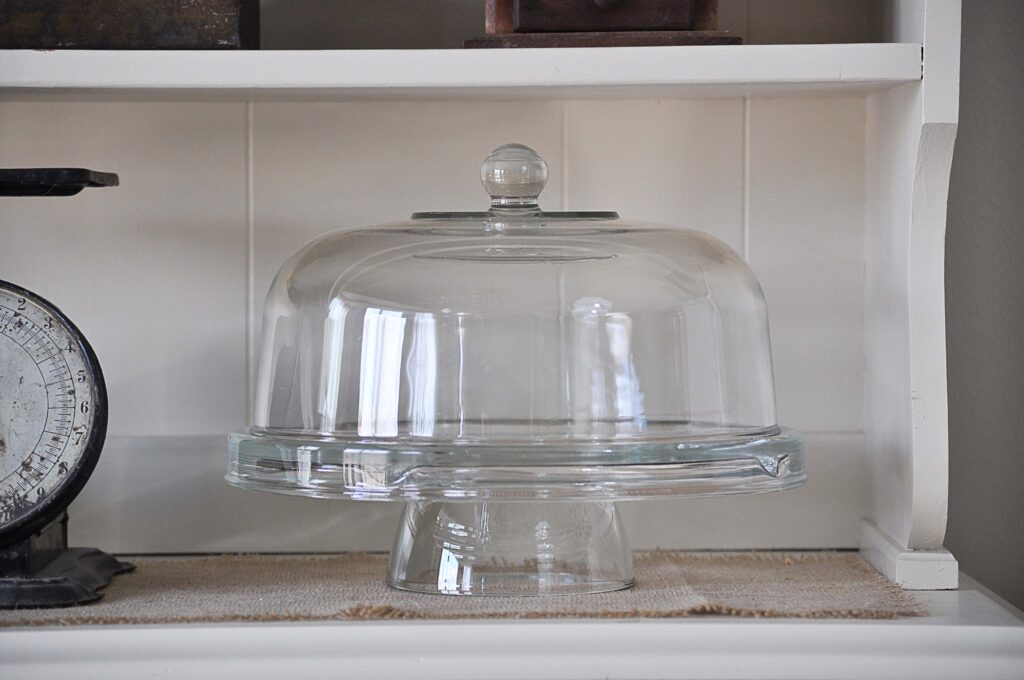 To accent the hutch, I made some DIY shutters [here] that I hung on each side. On the top of the hutch I placed some seriously adorable tobacco baskets that I am in love with!!!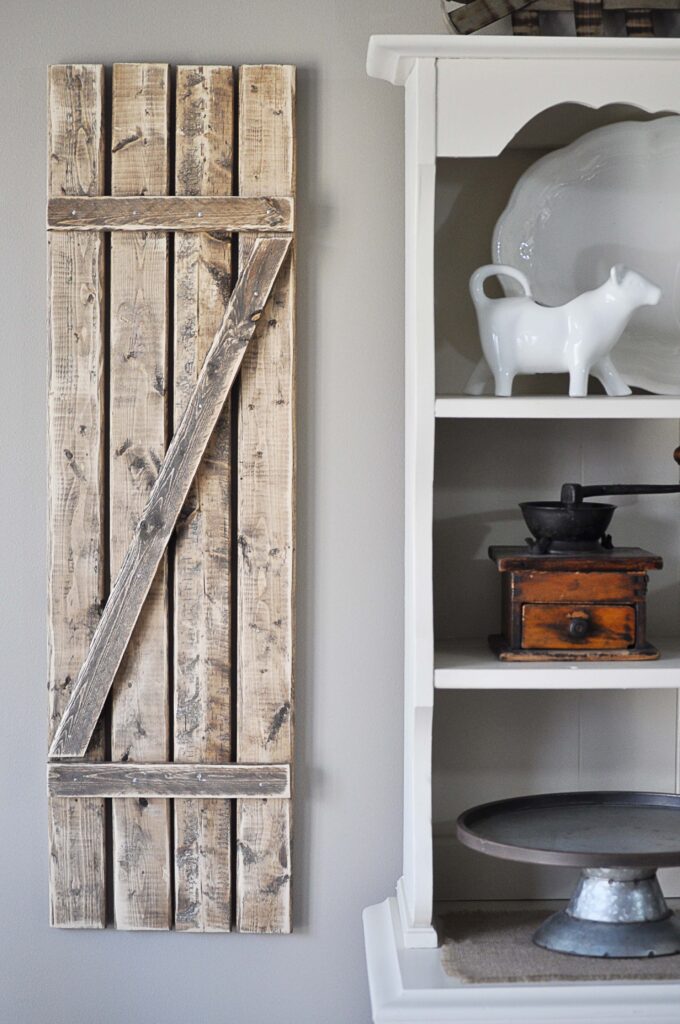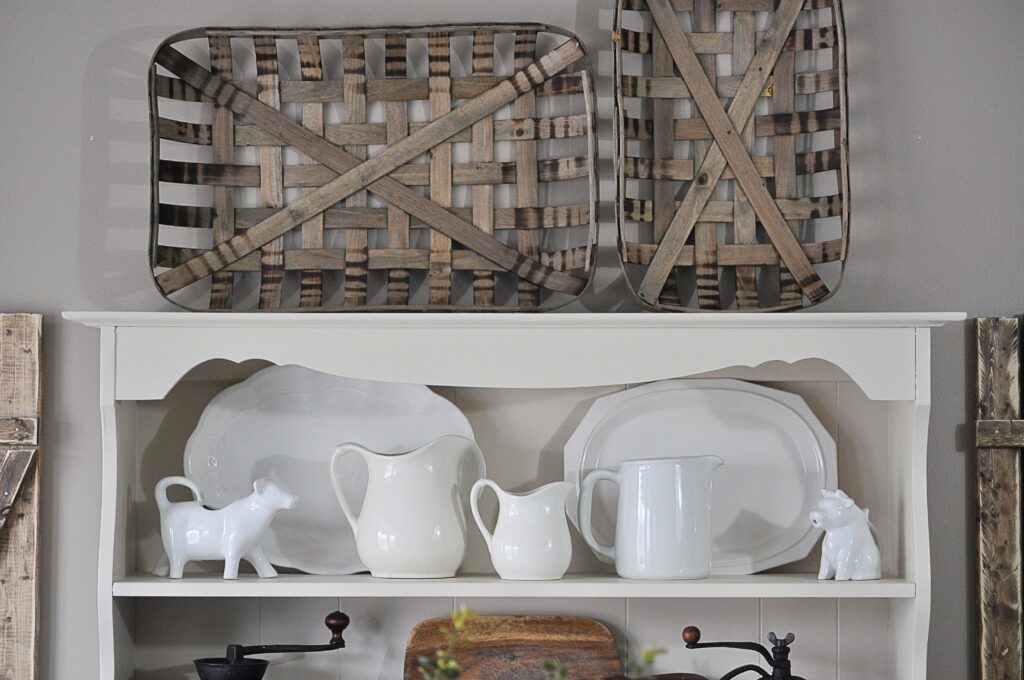 Lastly, what's a good dining room without some perfect chairs!? I found these awesome black Windsor back chairs online that went perfect with our farmhouse table. I bought my favorite jute rug to put under the table, and added this fiddle leaf fig tree in an oversized basket.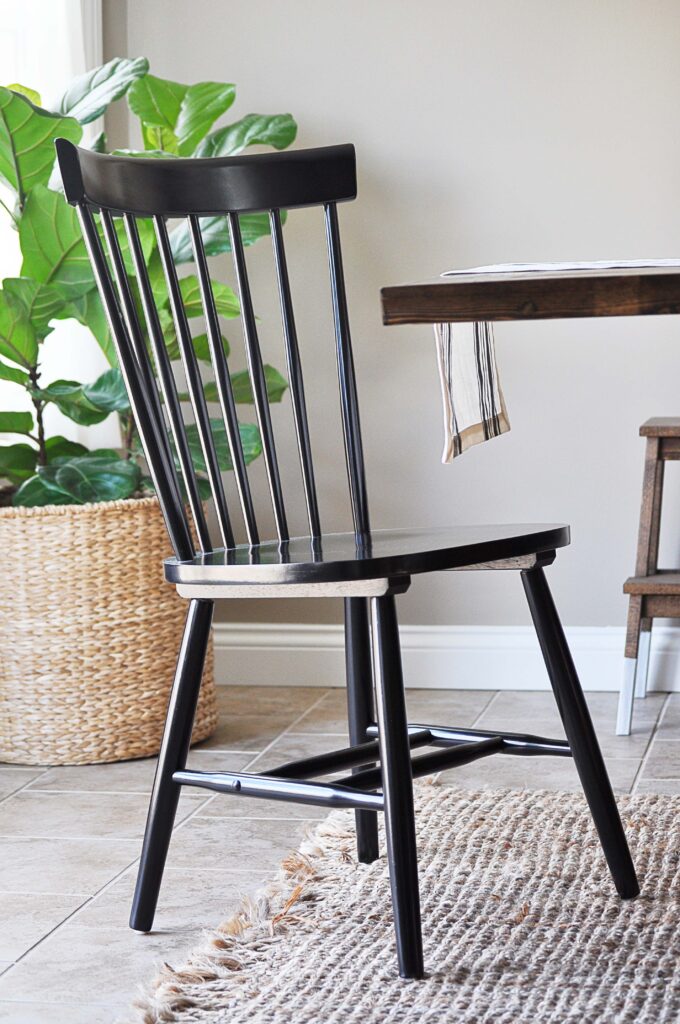 S O U R C E L I S T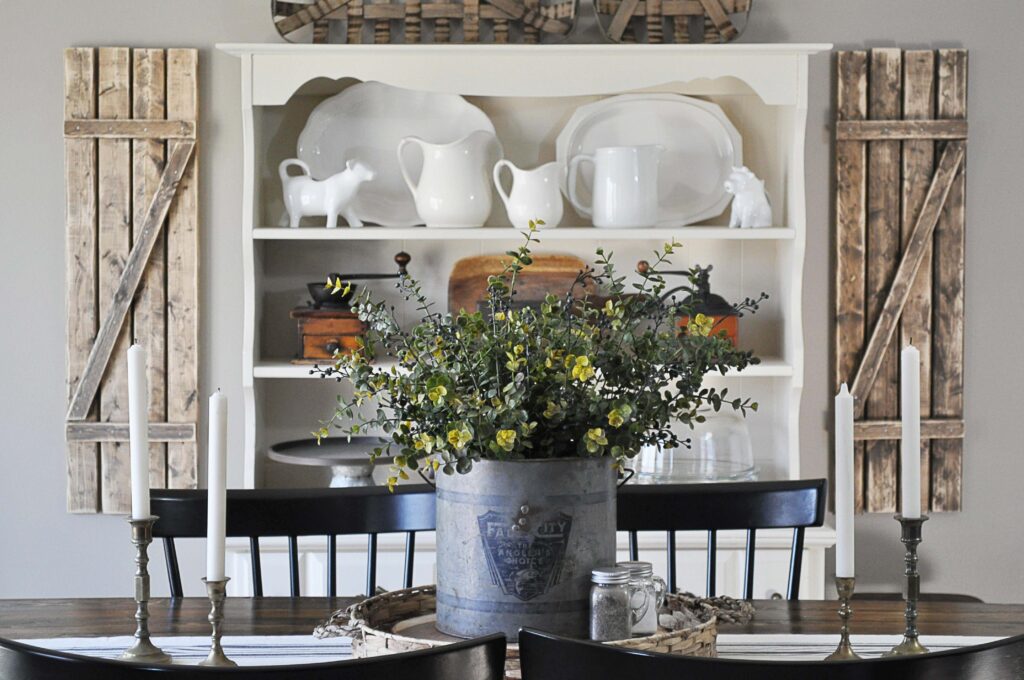 Farmhouse Table – Built by my father in law
Winsor back chairs – Overstock
Black Villa Stripe Table Runner – World Market
Brass Candlesticks – Flea Market Find
Mason Jar Salt and Paper Shakers – Target
Round Basket – Michaels
Wood Slab – Bed Bath and Beyond
Minnow Bucket – Antique Mall
Greenery – Michaels
Hutch – Furniture makeover
Shutters – DIY
Ironstone platters and pitchers – Antique Mall
Coffee Grinders/ Cutting Board/ Metal Boxes/ Antique salt and pepper shakers /Scale – Antique Mall
Metal Cake Stand – Red Door Furniture Co.
Glass Cake Stand – Bed Bath and Beyond
Tobacco Baskets – Décor Steals
Cow Creamers – TJ Maxx/Home Goods
Jute Rug – Rugs USA
Fiddle Leaf Fig Tree – Walmart
Oversized Basket – Home Goods
W I S H L I S T
French Doors to replace slider to our deck
Window Treatment
New Light Fixture – Lowes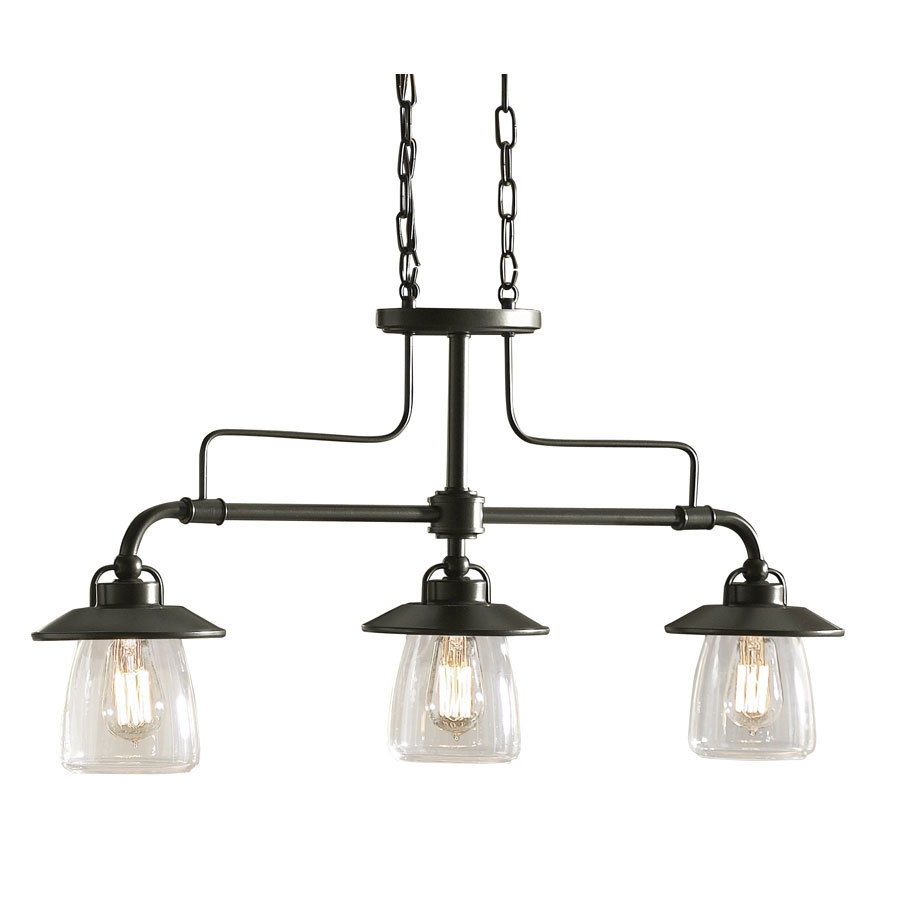 Thoughts on our Farmhouse Dining Room? I hope you like it!