Rug Pad Corner
This post may contain affiliate links. For more information please see our disclosure policy.
Well hello there friends! You may or may not have noticed that I took a little break last week from a lot of my social media and this here little blog of mine. It wasn't planned, but it was much needed on my part. Burn out was really, really hitting me hard on all aspects and I needed to step away. I am so so happy to be back! I missed this little creative space of mine and can't wait to get back to working on projects to share!
Today I am not posting a project, but I am sharing a product review that you may be interested in! A little over a month ago Rug Pad Corner contacted me to see if I wanted to participate in a product review for their rug pads. We had actually just purchased a few jute rugs for our dining room and kitchen, and were looking into purchasing rug pads for them eventually, so it was pretty much fate! Rug pads may not be a ton of fun to talk about, but let's face it, some parts of decorating involves necessities such as a good rug pad to protect those beautiful floors and keep that rug from moving around.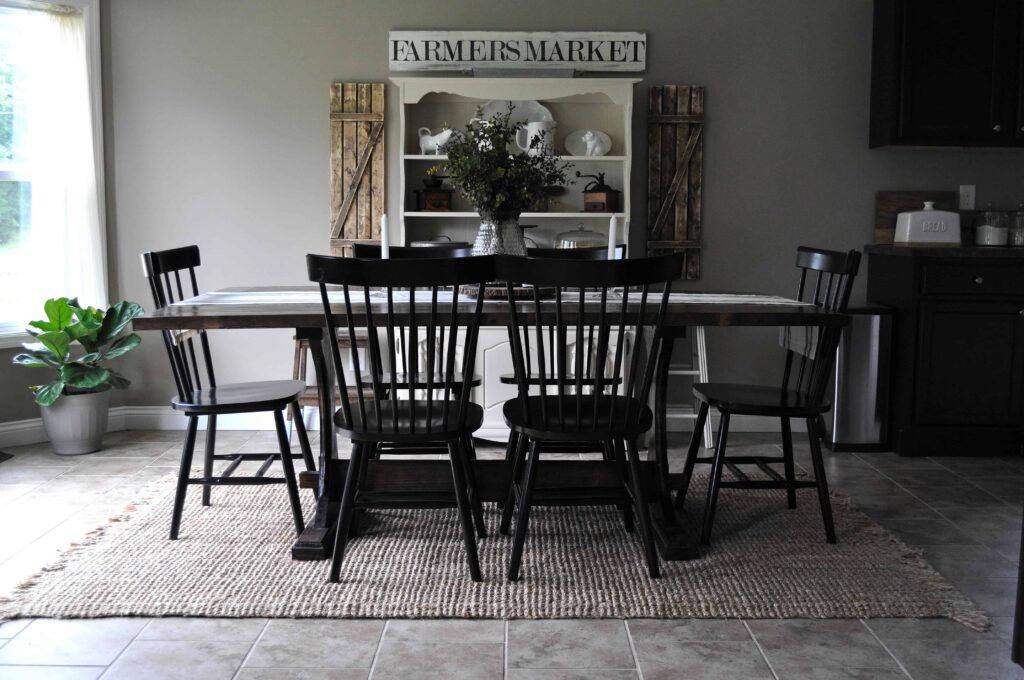 The two rugs I needed rug pads for were a 5x8ft jute rug in our dining room, and a 1.10x5ft jute runner in our kitchen. If you own jute rugs, you know they can be a little rough and scratchy, so we were a little concerned about them scratching our floors, especially when we eventually do put wood floors in. After a few emails back and forth, we decided on the Ultra Premium rug pad for the large rug under our dining room table, and the Super Hold rug pad for the runner that sits in our kitchen. My order arrived super fast and we got the pads down easy.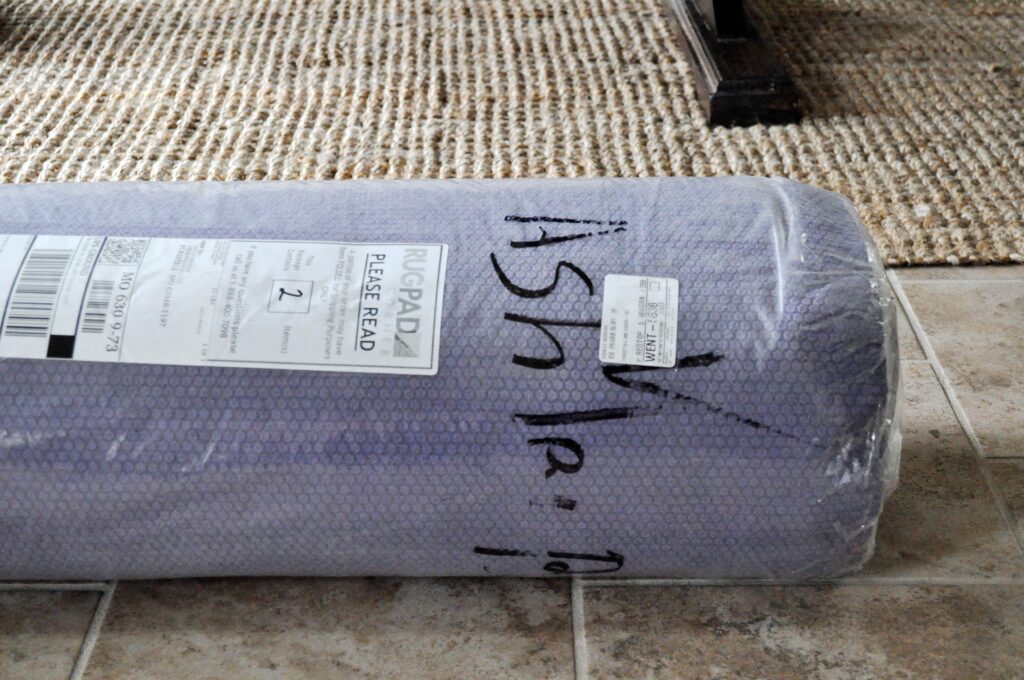 The Ultra Premium rug pad has seriously changed the way our dining room rug feels, looks, and sits! I never really thought it would make as much of a difference as it does. It provides so much cushion and makes the rug look thicker than it is. It is also a non-slip rug pad so when I go running into our kitchen to turn off the oven timer, I don't trip over the rug and fall on my face! No, really, that was a concern of mine! The backing below is the all natural rubber that prevents the rug from slipping, and the surface is the recycled felt that prevents any penetration that may damage your flooring. Did I mention no chemicals or glue was used, making these rugs pads environmentally friendly!? Who doesn't love that?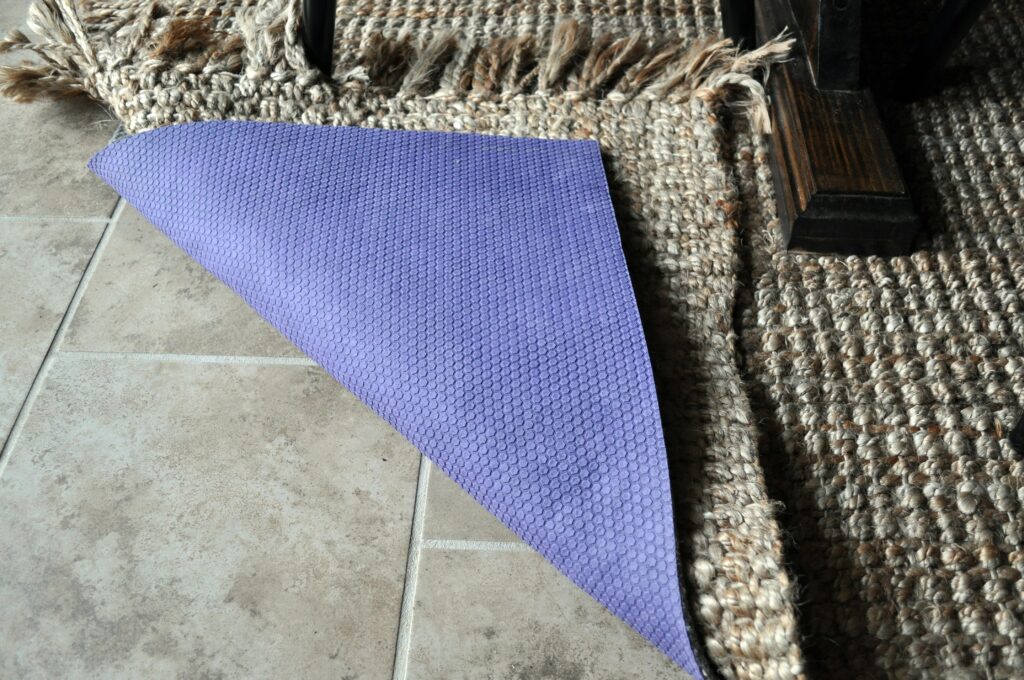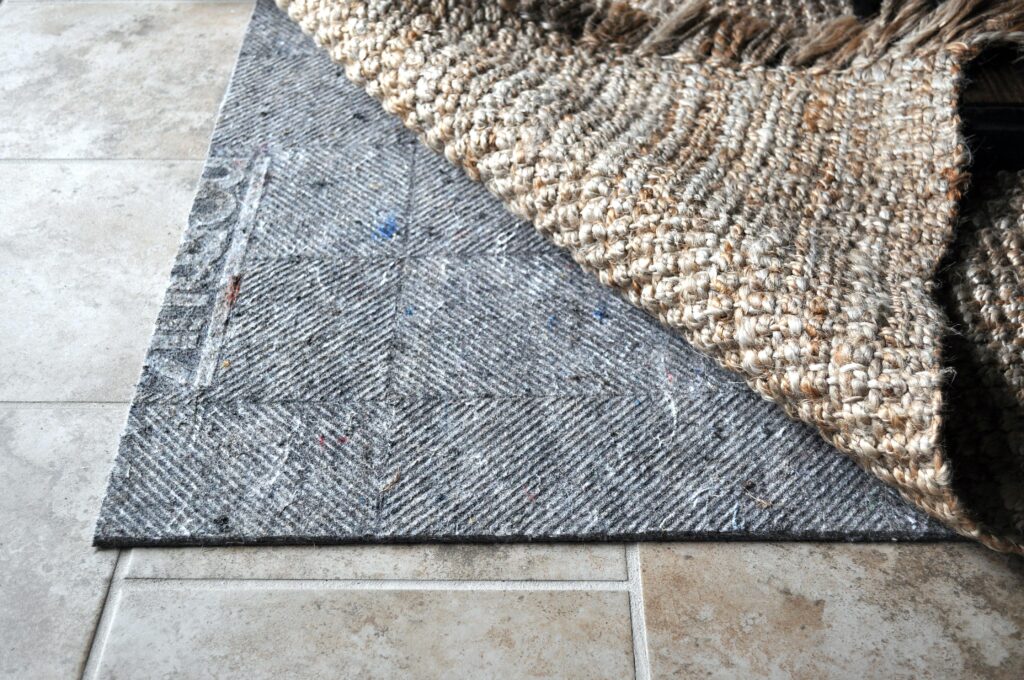 The Super Hold rug pad for our jute runner is made entirely out of all natural rubber, not plastic like most mesh looking rug pads. It is also a non-slip which has done wonders, again, for my clumsiness.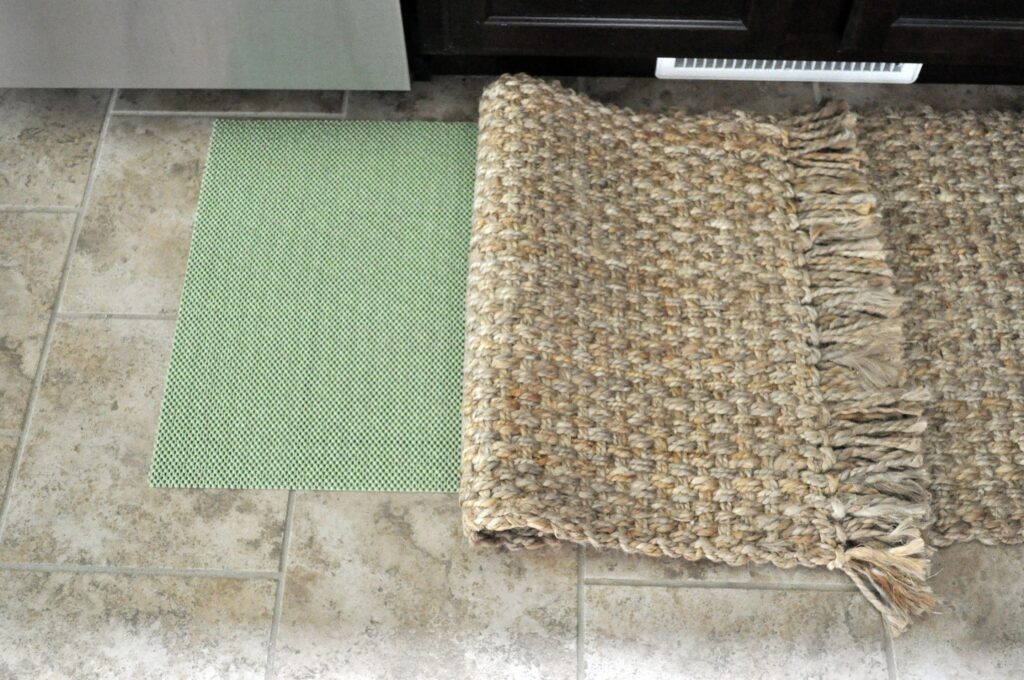 My favorite thing about this company has got to be that a portion of the proceeds from each order is donated to a charitable cause of your choice among American Cancer Society, American Red Cross, or St. Jude Children's Research Hospital.
If you are in the market for a new rug pad, Rug Pad Corner is offering Little Glass Jar readers a 15% discount at checkout using the code REVIEW15.
A huge thanks to Rug Pad Corner for providing us with high quality rug pads and excellent customer service!
Disclosure: This post is sponsored by Rug Pad Corner. Rug Pad Corner sent me two rug pads to review in exchange for a blog post. I was only compensated with the free rug pads. All opinions are 100% my own.