This post may be a little out of the ordinary for me, but I'm just going to go with it.
A few months ago a fellow blogger, Jenna Sue Design, posted a "Follow Friday" recommendation on Instagram that was a pretty huge game changer for me. The recommendation was to give a follow to a pretty little lady named Jess Lively who has created a Podcast called The Lively Show. At the time I was still working from home and was always looking for new music or anything interesting to listen to while I worked. I decided to check her out and I am so so glad I did. Jess has provided a platform for empowering your life, as her main focus is to "add a little extra intention to your day."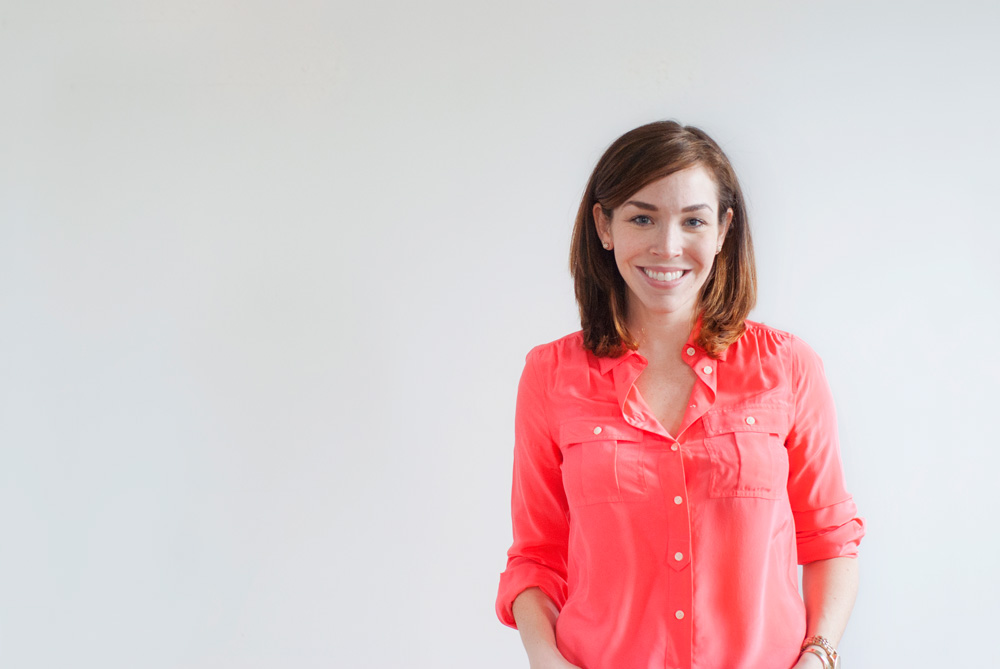 My 1 year Blog-iversary is coming up in a few weeks, however I still consider myself very new to being a part of this online blogging community. I feel like I have barely dipped my toes in the water! On The Lively Show, every Thursday Jess interviews a special guest on topics such as wellness, simplifying, business, style, career, design, money, food, relationships, blogging, and motherhood. These guests, as well as Jess herself, are so incredibly uplifting and inspiring to live a better life, and for me, to motivate my goal of running my blog as a business. They all provide their story of how they got to where they are today, and a ton of great advice to get there. I highly, highly recommend giving her podcast a listen! One episode will get you hooked, and like me you will be digging through her archives and binge listening for weeks!
Here are a few of my favorite episodes so far: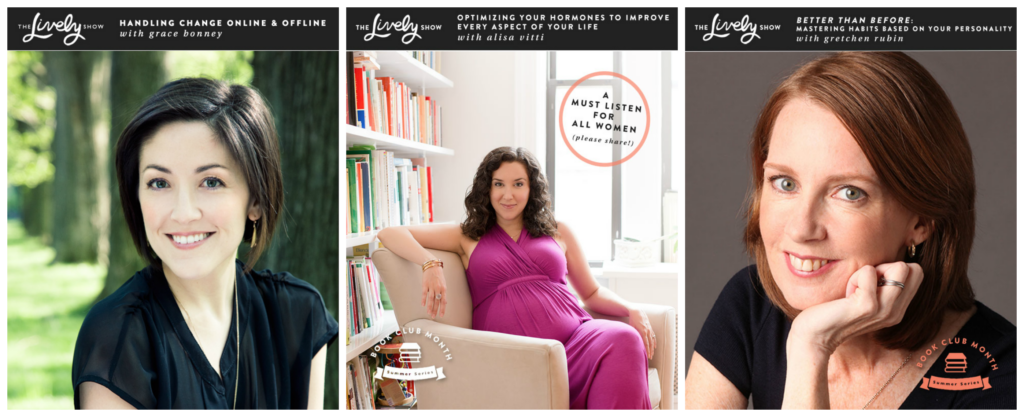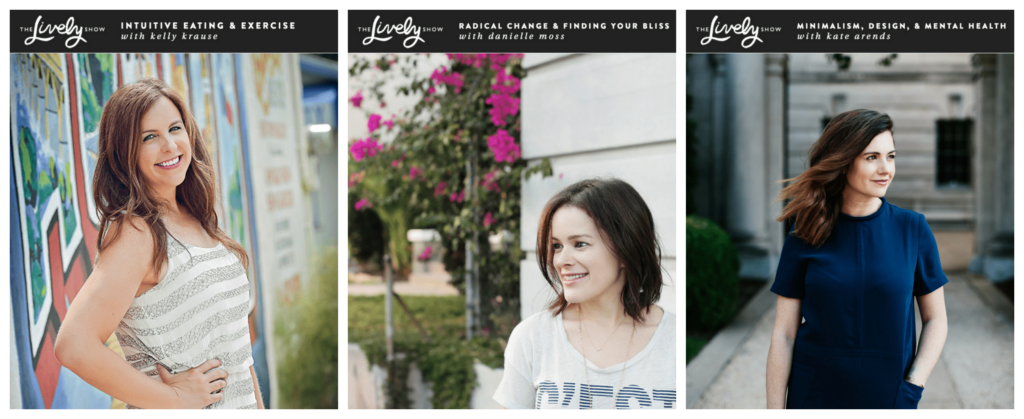 And let me assure you, this post was 100% something I wanted to share on my own. The Lively Show has helped me in ways I cannot even begin to explain, I hope it does the same for you!
Let me know what you think!