Did you want to take a peek at my latest happy mail from Gable Lane Crates? Oh, you do? I mean, I guess I could show you what's inside. Well really, I would love to show you! This months crate theme that showed up at my doorstep is themed Romantic Bedroom, and it is filled with whimsical decor that you can add to your bedroom for a little feminine touch. Sometimes that's exactly what you need when you get done with a long day. A cute little spot that is relaxing and romantic! These goodies matched well with my white linens and pillows, but still had the slight vintage vibe that I love. [If you missed my first two crates, Mixed Metals and Sow & Gather you can take a look inside those here and here.]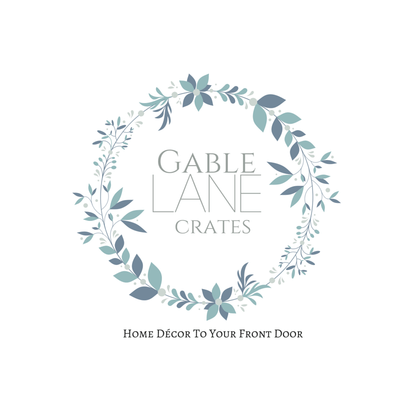 This months crate theme was titled ROMANTIC BEDROOM, and was filled with these beauties:
Vintage Inspired Rose Mirror
Mercury Glass Candle Holder
Metal Footed Pedestal
Clear Rose Vase
"Happily Ever After" Pillow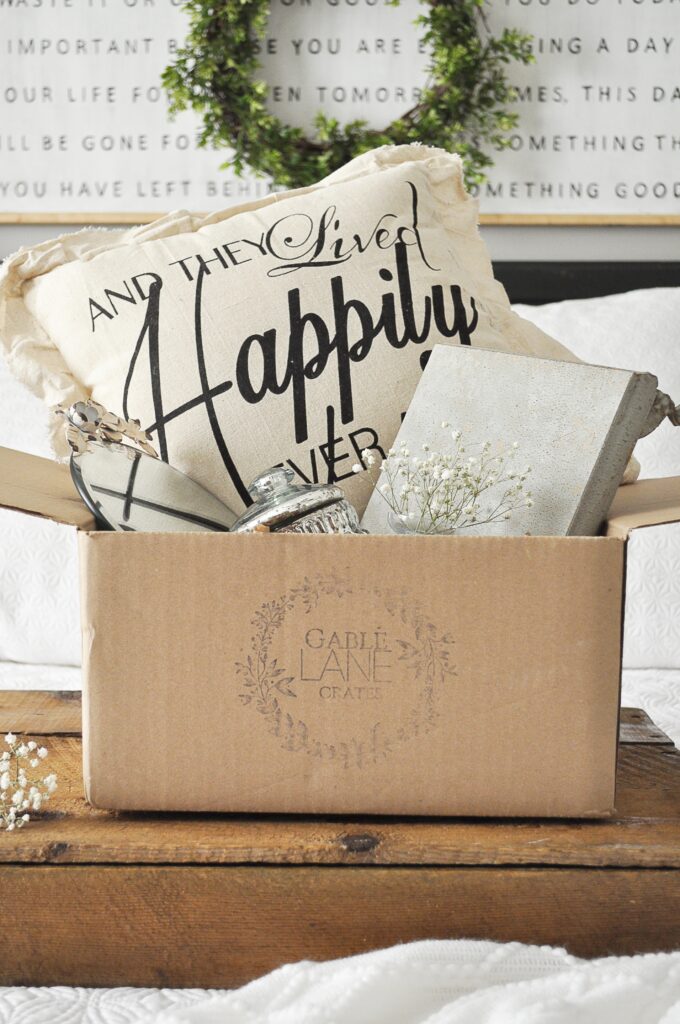 I really truly think these ladies do such a great job of mixing and matching each crates contents so nicely together. All three crates that I have received contain pieces that compliment one another, and can also be used on their own around the house. I know I will certainly move around a lot of my goodies from room to room when I need to refresh a space. I couldn't be more proud to brand rep this business they have created! It has been a pleasure! Ready to see the goods now?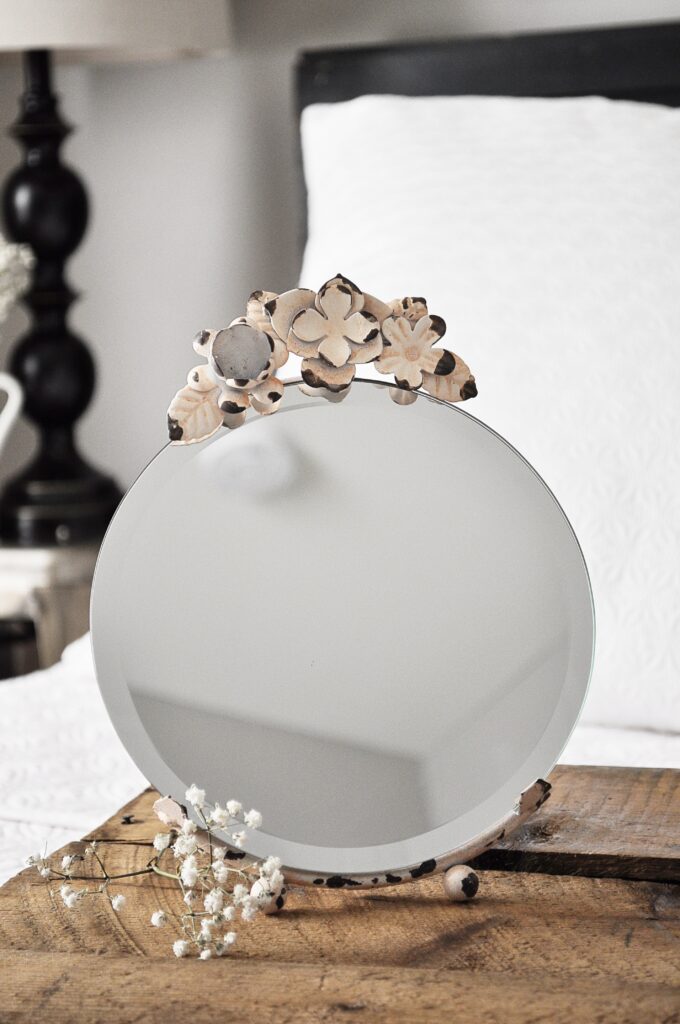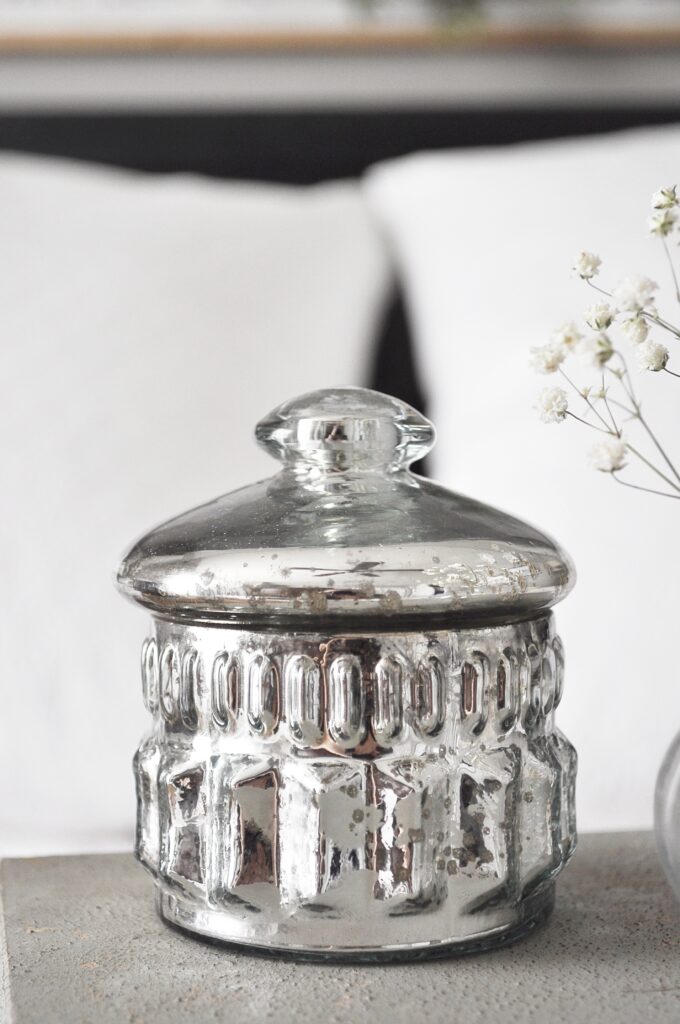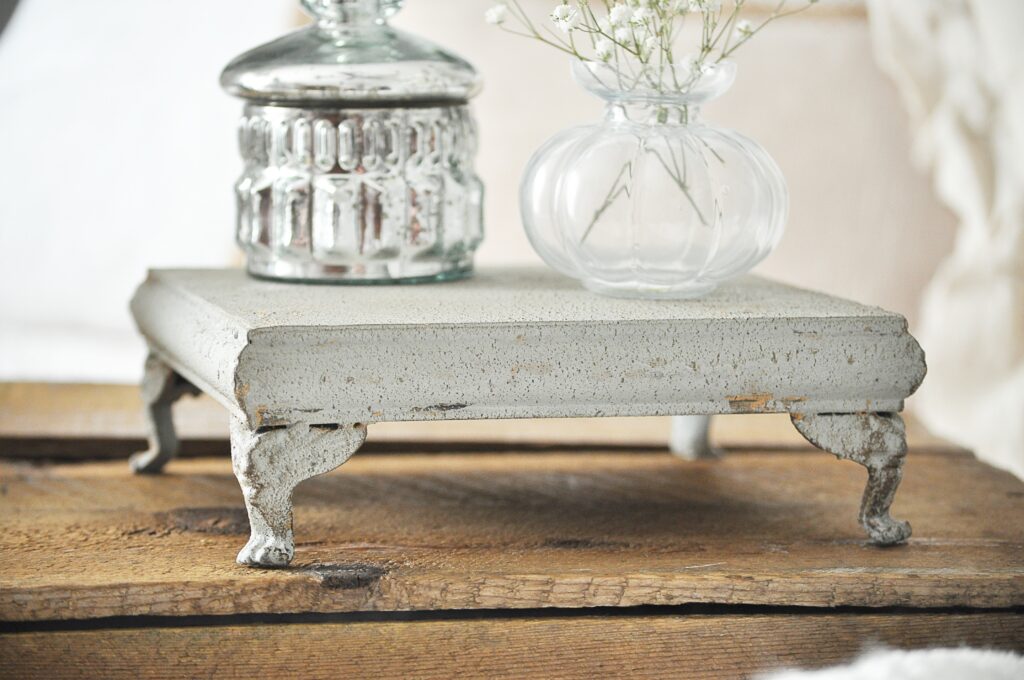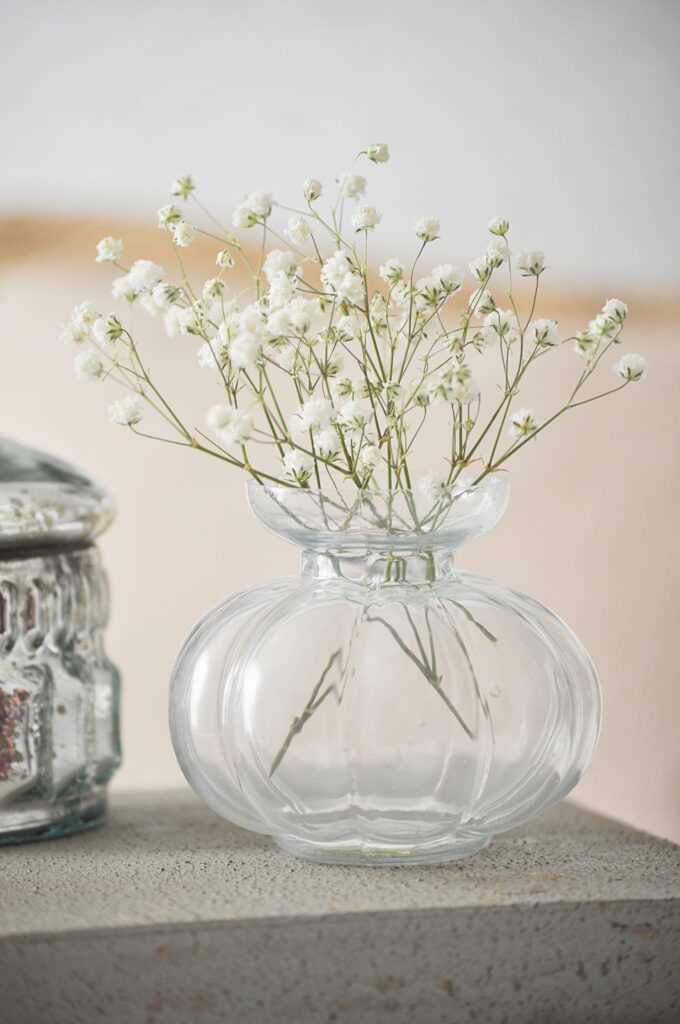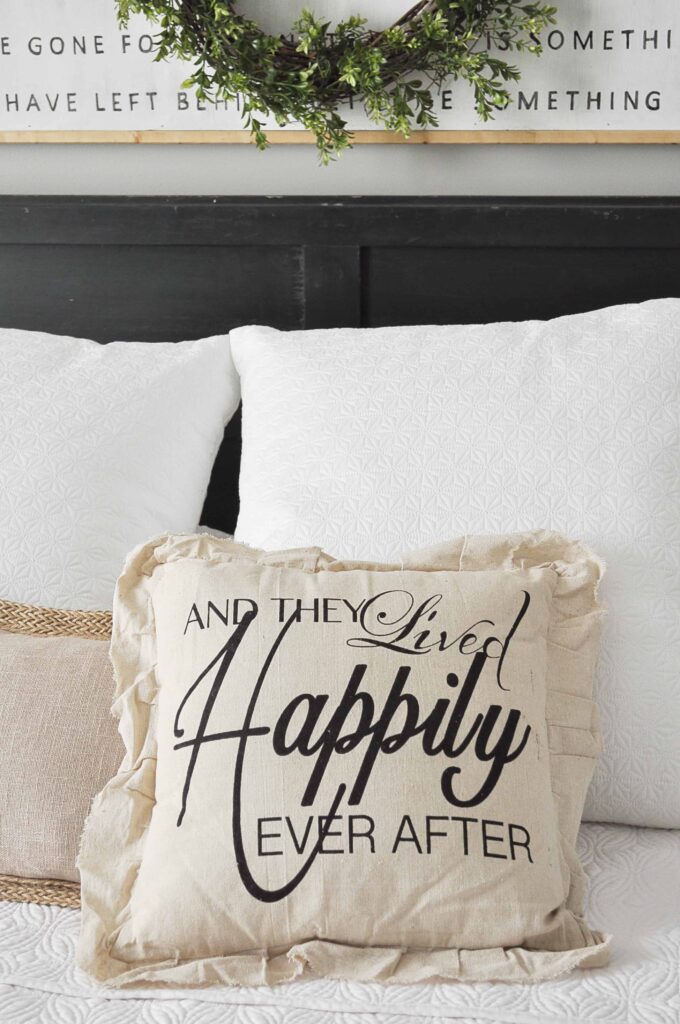 Out of all three crates – Mixed Metals, Sow & Gather, and Romantic Bedroom – which is YOUR favorite?!
If you think this is something you would be interested in getting delivered to your front door, go check out the Gable Lane Crates site. You can pick which theme you want, and be sure to sign up for their newsletter and follow them on social media too, because they will randomly  release specialty crates, such as birthday, wedding, and a "just because" crate you can buy for a limited time. Again, such a great way to celebrate special occasions!
Upcoming Crates: