Decorating with Ironstone
This post may contain affiliate links. For more information please see our disclosure policy.
If you asked me what my idea of the perfect day was, I would easily tell you that it would be browsing all of my favorite antique malls and flea markets. It is hands down my favorite thing to do when I have free time. I can't get enough of vintage pieces, rooting through junk to find a gem, and just the overall thrill of the hunt for something special you are looking for.
Most times I always end up with something unexpected, which is my favorite part. That's the thing about shopping vintage, each piece is unique and something you typically can't find in the store, so you just never know what you'll bring home. But aside from the random finds, I always have a list of usual suspects that I look for, that I have collections of, and love to decorate with. One of which is ironstone.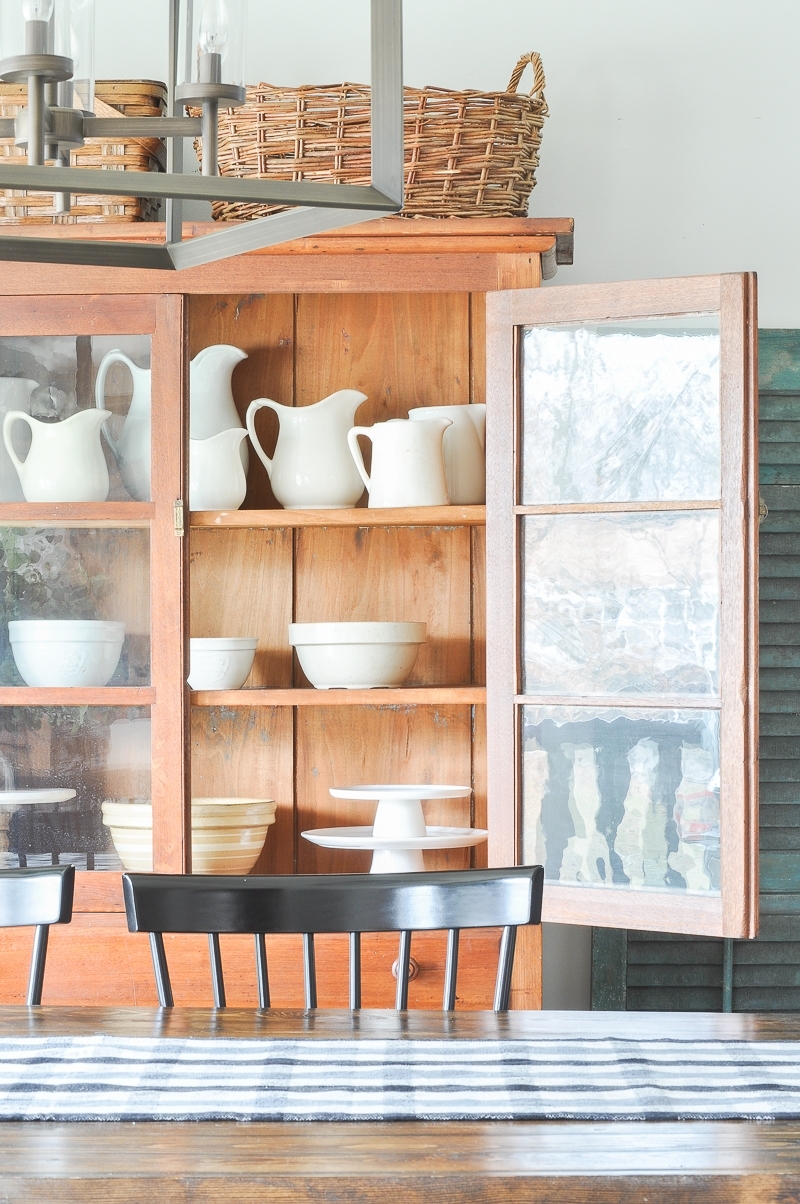 I started collecting ironstone pieces years and years ago. Pitchers, platters, bowls, you name it, I bought it. But I am particular about the ones I do buy. I have never spent over $20 on a piece, and I like for them to have a seal or stamp of authenticity on the bottom.
Funny story, I have gotten so in the habit of checking for the ironstone stamp, that I recently caught myself at Ikea flipping over white china to look for it. That my friends, is when you know you spend too much time in the antique stores!
So since there are so many ways that I think these beautiful pieces can be used in your décor and home, I thought I would share how I use and display them in mine. I hope these ideas help you if you too have a little stash of ironstone you don't know what to do with, or maybe nudges you to start your own collection.
DISPLAY IRONSTONE PIECES ON A SHELF OR HUTCH
The obvious one. Ironstone is so beautiful on its own, like a piece of artwork you can simply display as home décor. I filled the shelves of our dining room hutch with some of my favorite platters, pitchers, and bowls. I love mixing old ironstone with new white pieces, like cake stands or cow creamers. It looks so fresh and bright to group together these dishes and is a great space filler on shelves and in hutches or cabinets.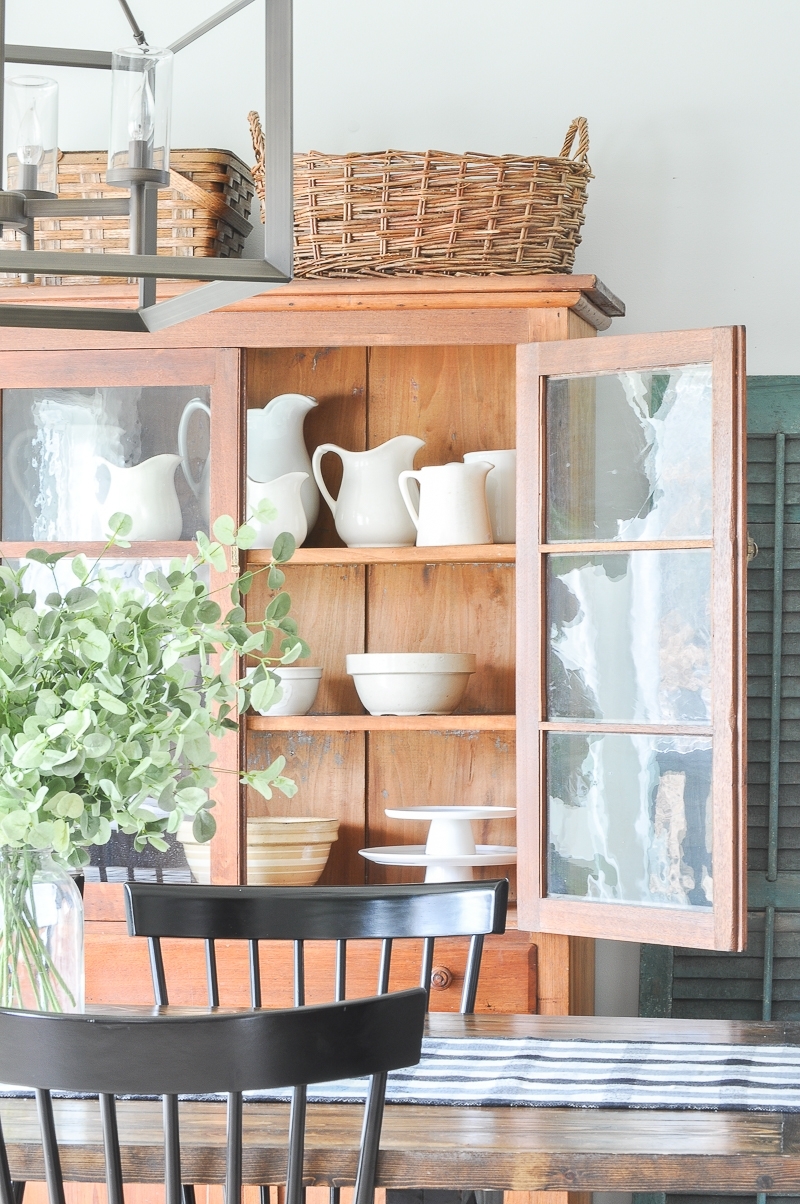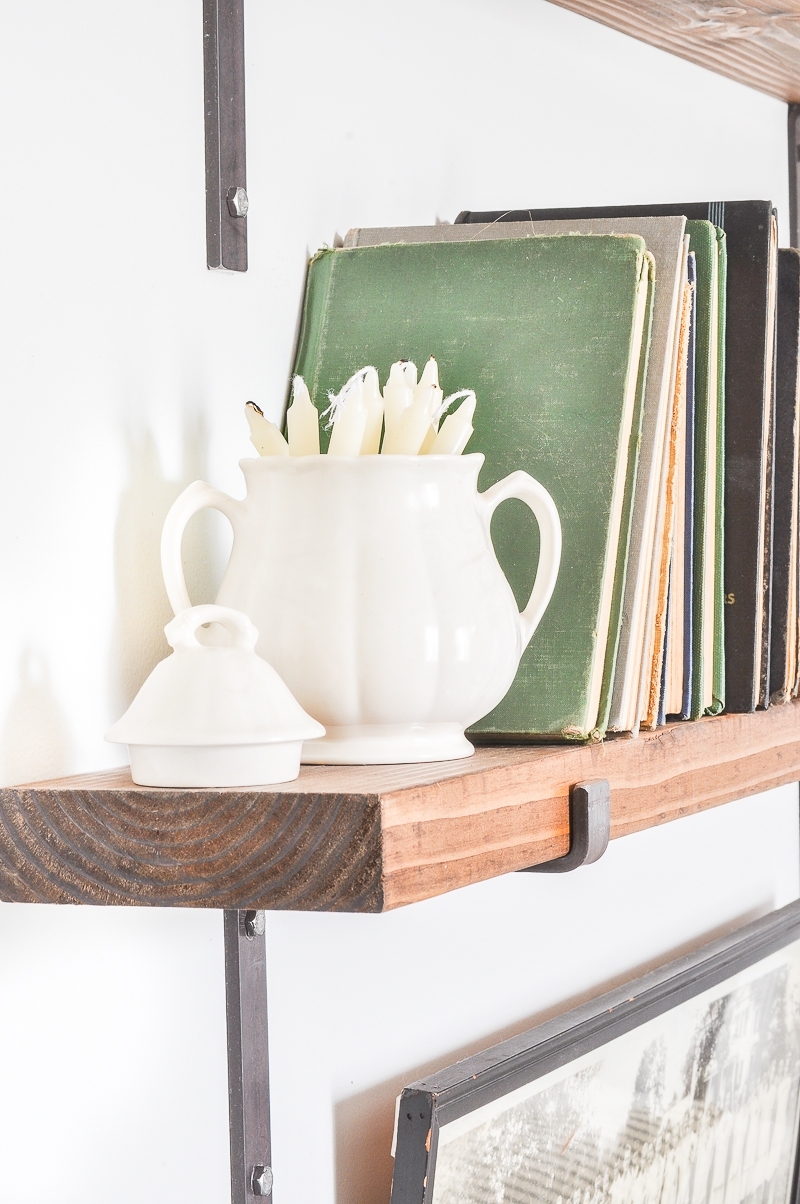 USE IRONSTONE AS FLOWER VASES
I honestly think I only own one single flower vase, that's it. I use anything and everything else to display real or faux flowers throughout my house. Old metal canisters, mason jars, little baskets, heck even a minnow bucket has been repurposed as a vase. But my favorite will always be a good piece of ironstone. Pitchers are ideal and make for such a beautiful arrangement, but so are other pieces I have found too. If a flower fits in it, it's a go for me.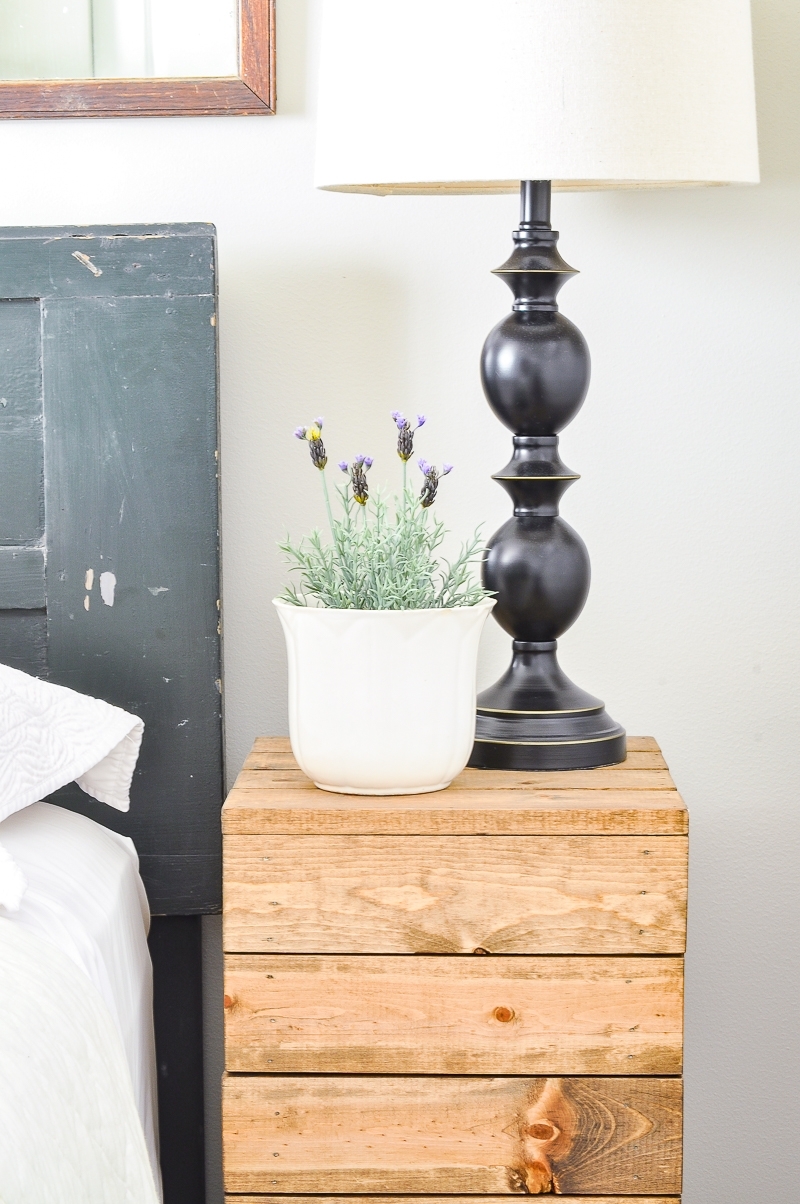 ORGANIZE WITH IRONSTONE
Organizing with unique and pretty little pieces is my favorite. I love opening up a drawer or closet to beautifully arranged things, everything in its place. I've learned that small ironstone bowls or other mini pieces work great to store loose paperclips, matches, tacks, etc, in a desk or junk drawer. It keeps things nice and neat rather than all messy and mixed with other items.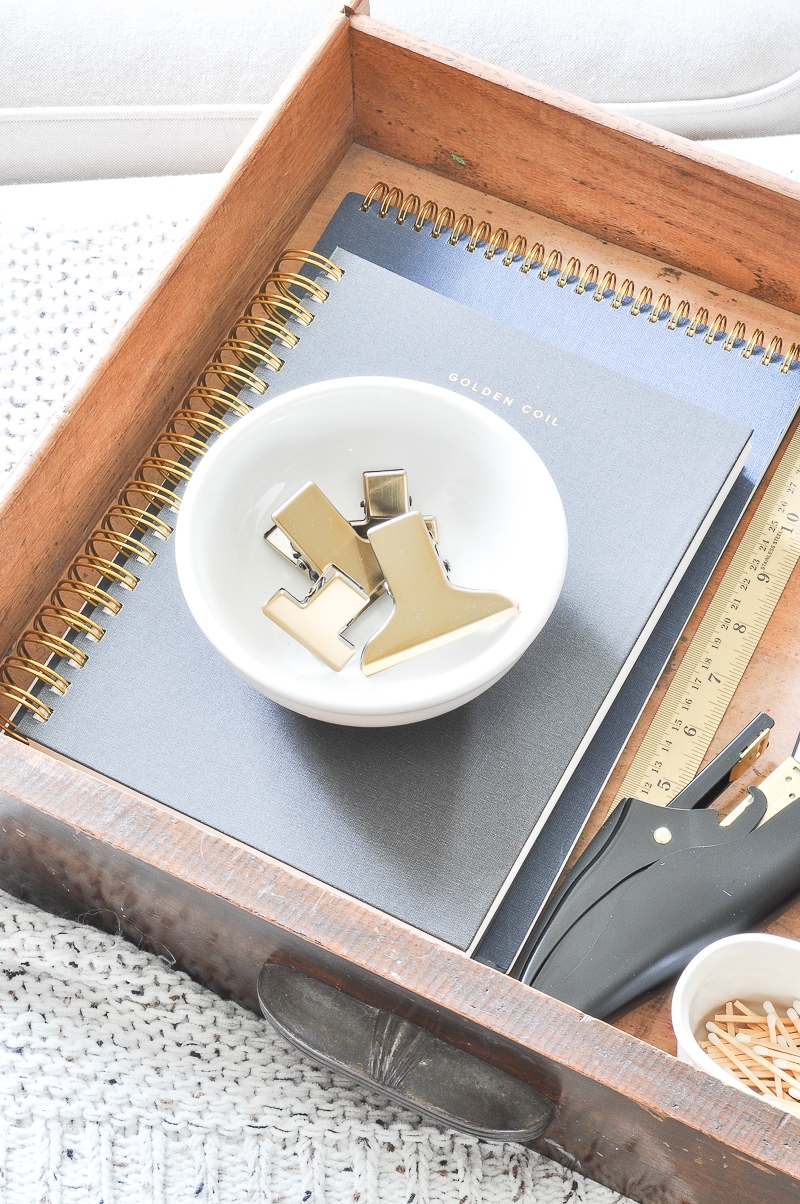 HANG IRONSTONE PLATTERS ON THE WALL
Using different sized and shaped ironstone platters to design a gallery wall, large or small, is a great way to fill up empty wall space. And did I mention it's so dang pretty too!? I've used platters in my kitchen on the sides of my antique hutch to add a nice pop of white to the space. It's a such a great way to switch up wall decor.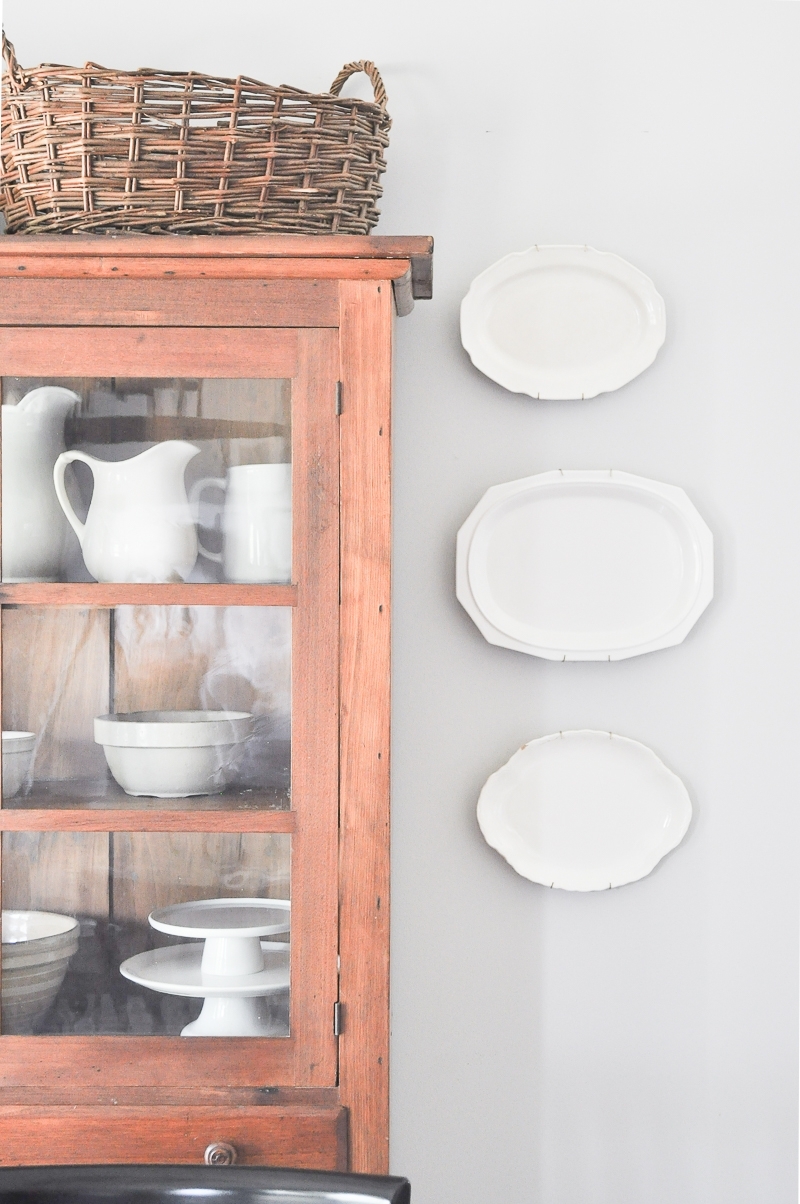 CREATE CANDLE DISPLAYS WITH IRONSTONE
A cute candle display is the perfect decor filler for just about anywhere. Simply place a white pillar candle in an ironstone bowl and fill around the candle with greenery, moss, or pinecones, etc. (If you plan to light the candle, I would swap it out a real one for a faux lit one). You can place these on a stack of books, nightstand, side table, wherever! Or use a larger platter for a more centerpiece looking display.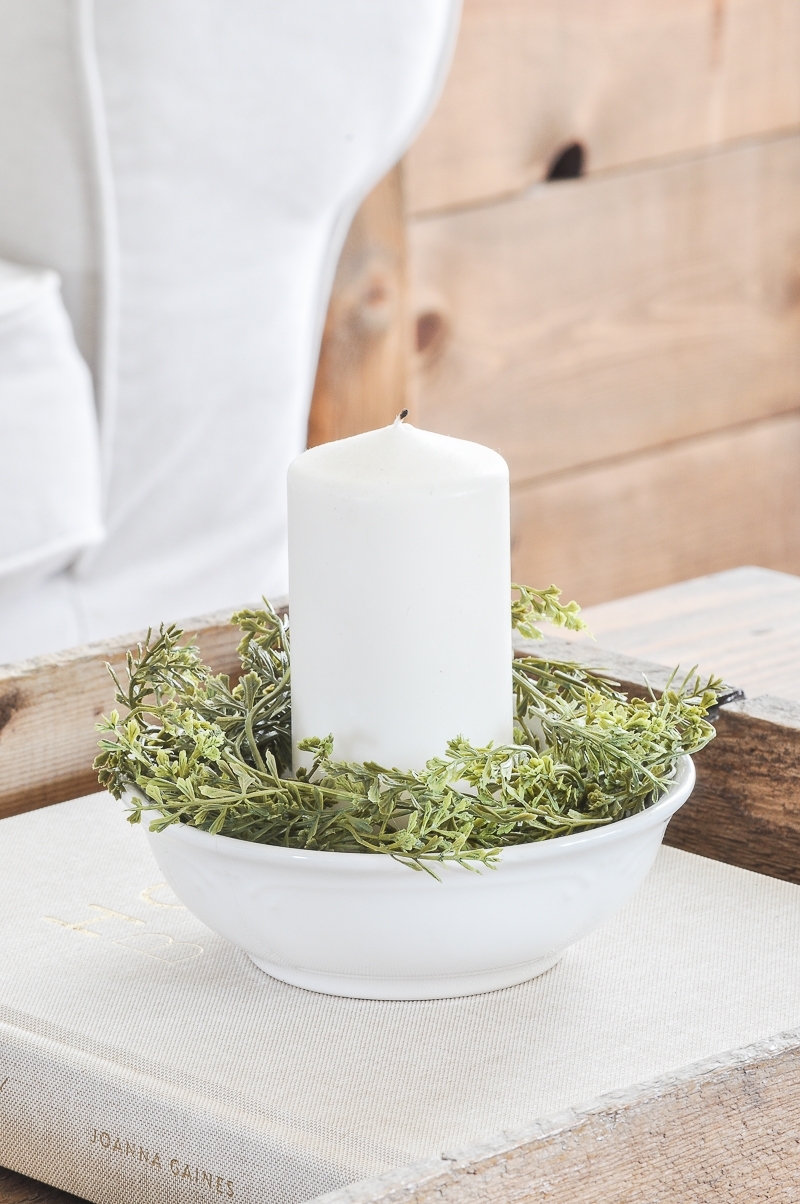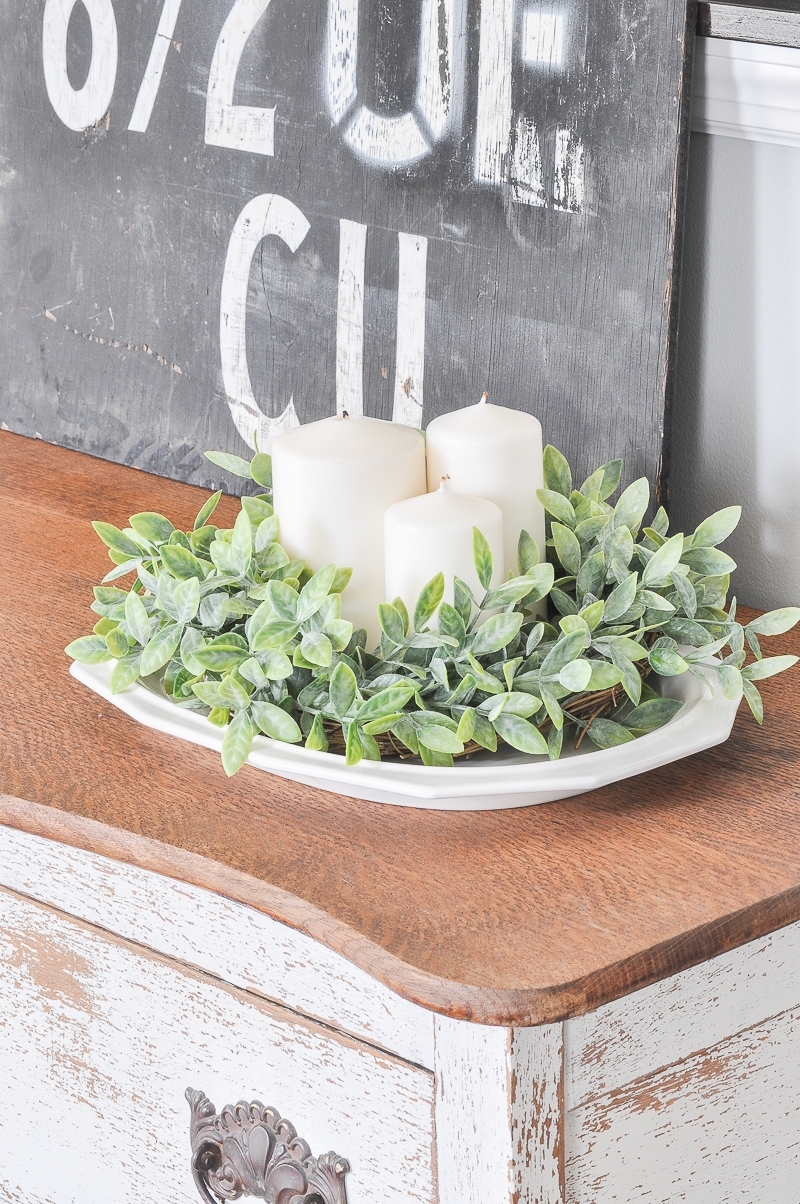 USE IRONSTONE FOR ENTERTAINING
Another obvious one, right? Just because ironstone is an antique, doesn't mean you can't still use it for its original purpose. I use ironstone platters to display food at parties, along with bowls and other pieces too. Food has never looked so well presented on these gorgeous works of art! Trust me, your guests will take notice.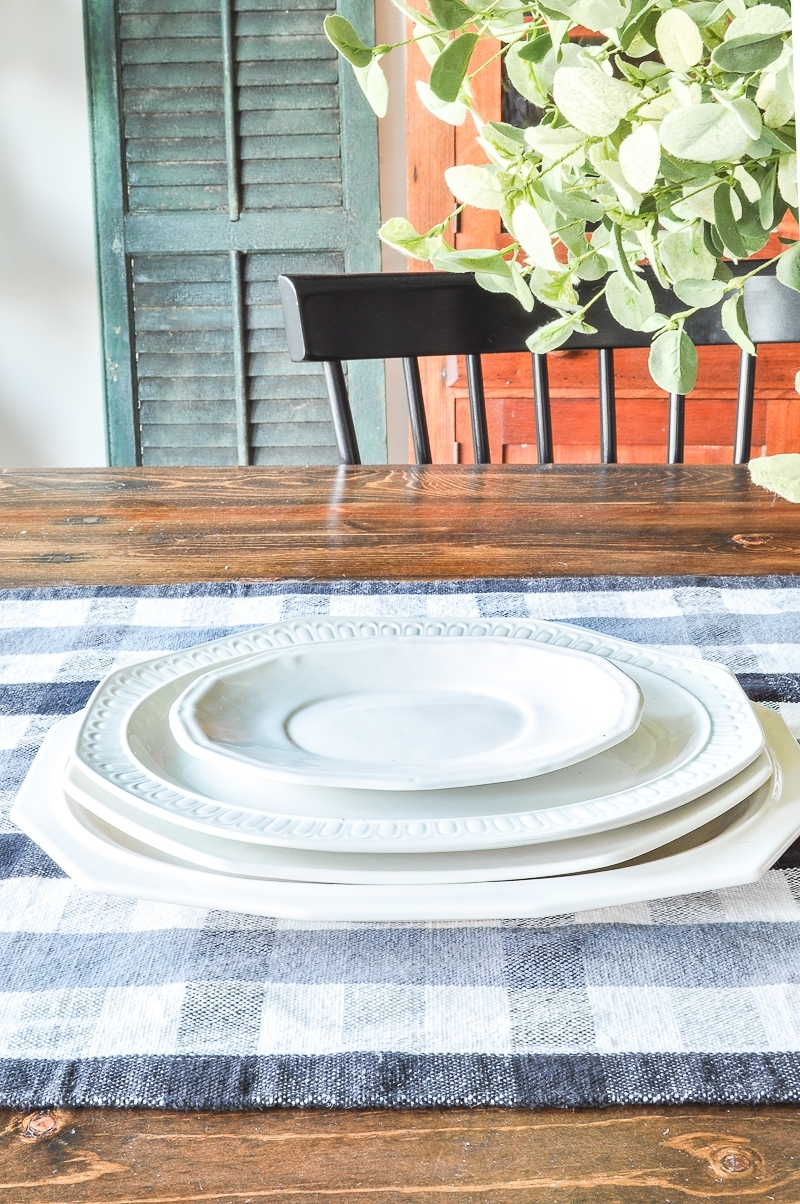 I hope this was helpful, especially if you have some beautiful ironstone pieces that are just sitting around collecting dust. To me, they are a staple in farmhouse style home decor, and will always be classic and timeless.
---
PIN FOR LATER
---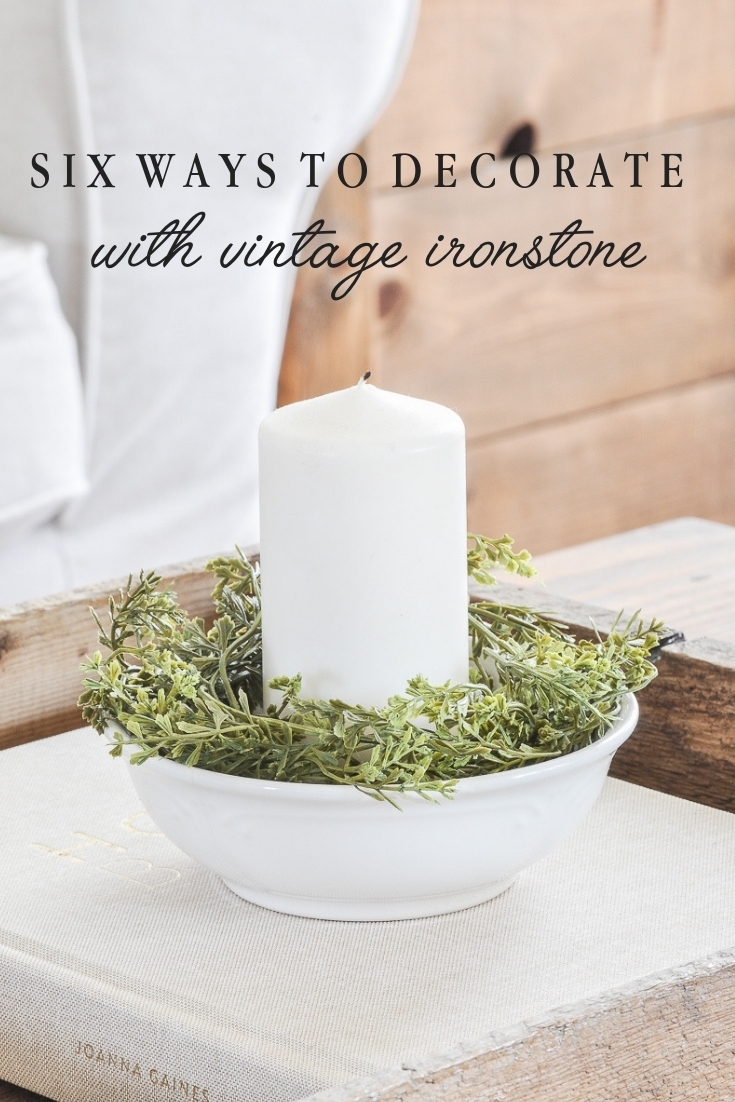 ---