I'm not sure if I am the only person who does this, but I keep all of the birthday cards, holiday cards, thank you cards, and whatever else cards that are given to me. I can't help it, I love cards!  I also have a habit of collecting blank cards, particularly the adorable Target Dollar Spot ones. I am completely obsessed with them.  I think cards are so special, especially when a person takes the time to write a personal note in them. I will admit, I am that girl in the greeting cards aisle at the store who takes forever, but I am not sorry.  I love finding the perfect one.
That being said, my card collection has been stuffed in random small gift bags and has been just sitting in our basement since we moved in. I have four of these. Such a mess!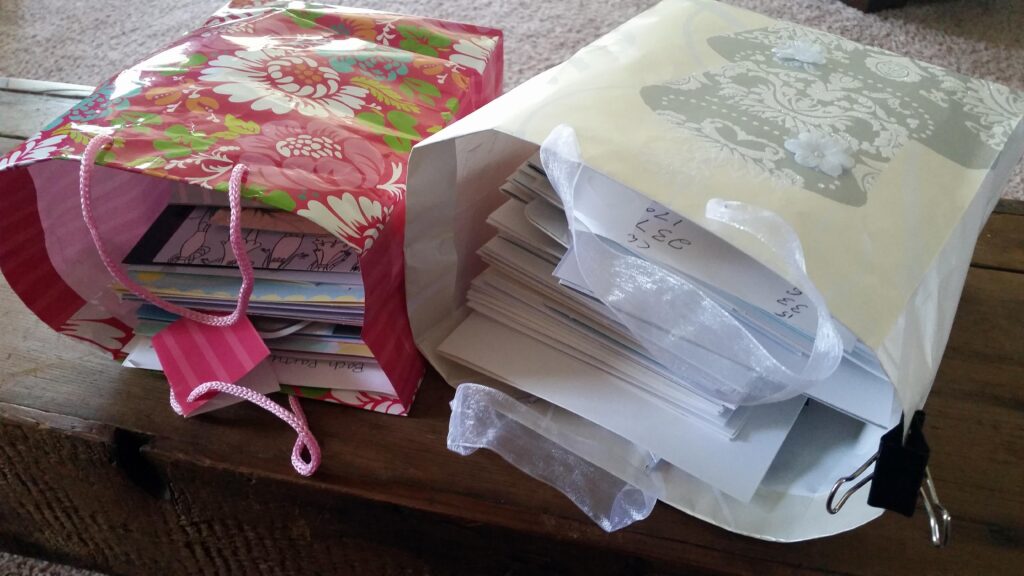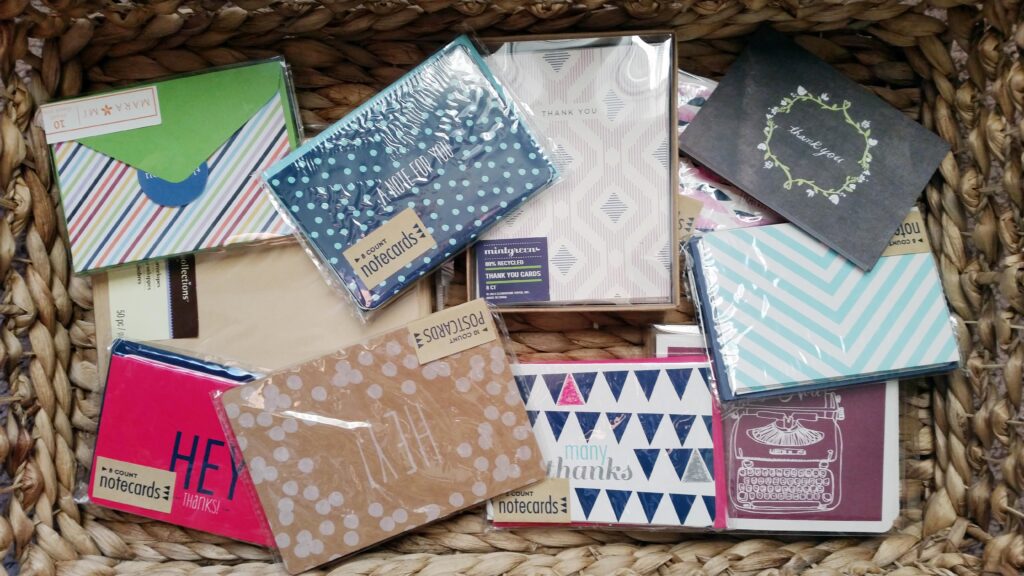 Recently on a trip to Michaels I came across these fantastic Card Keeper plastic organizers. They even come with six adjustable dividers so you can separate birthdays, holidays, etc.  I thought they would be great to store all of my cards in, so I bought a few of them and they worked perfectly for what I needed.  I added my favorite Martha Stewart Home Office bookplates that I found at Staples to the outside of the organizers and printed labels for them. For the inside dividers I just printed on clear labels for each one.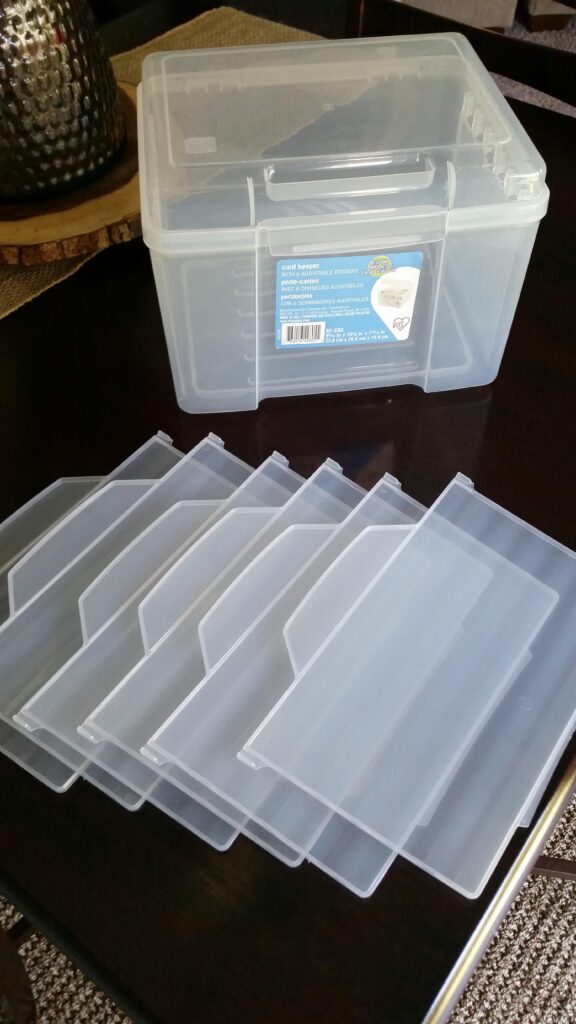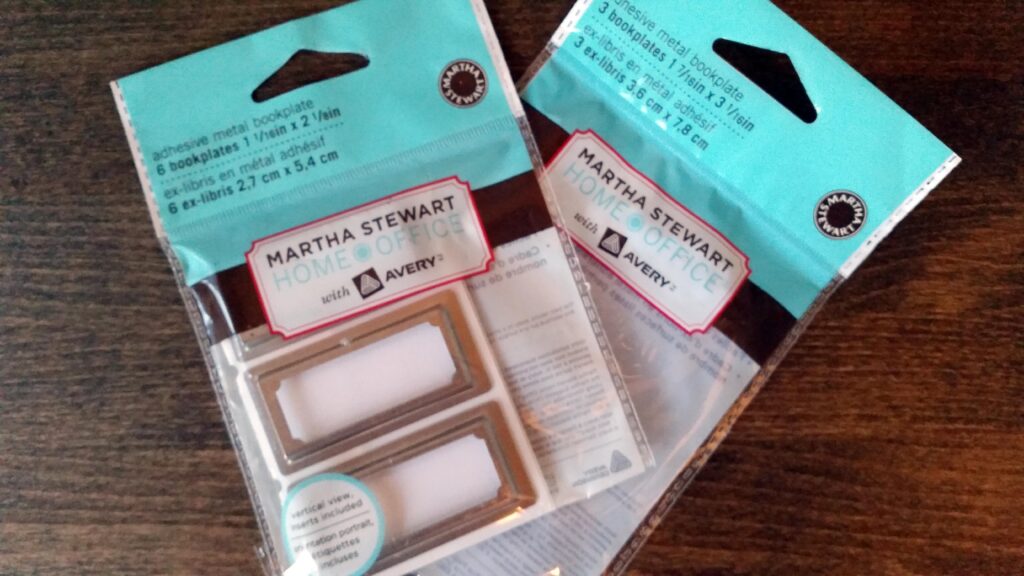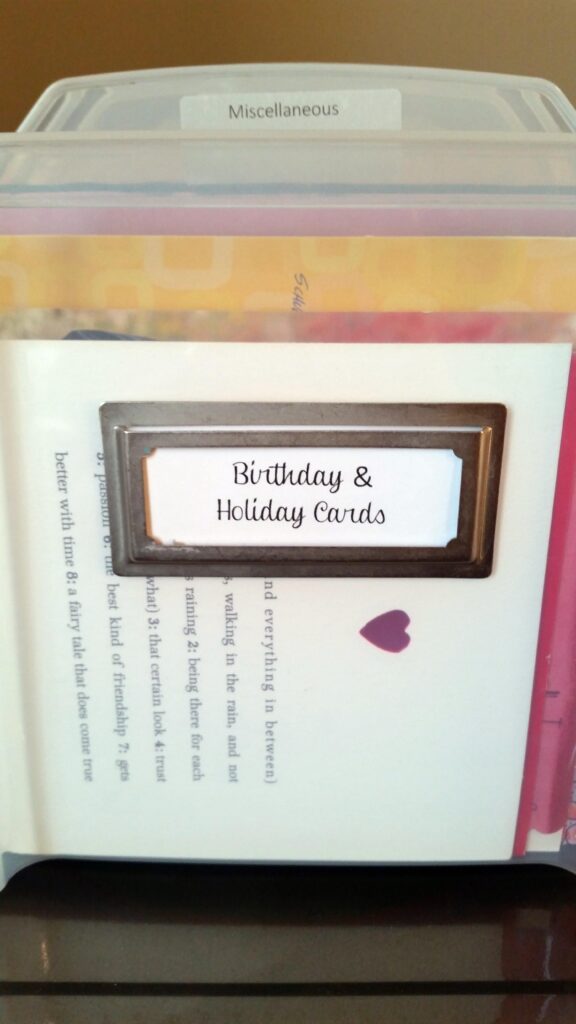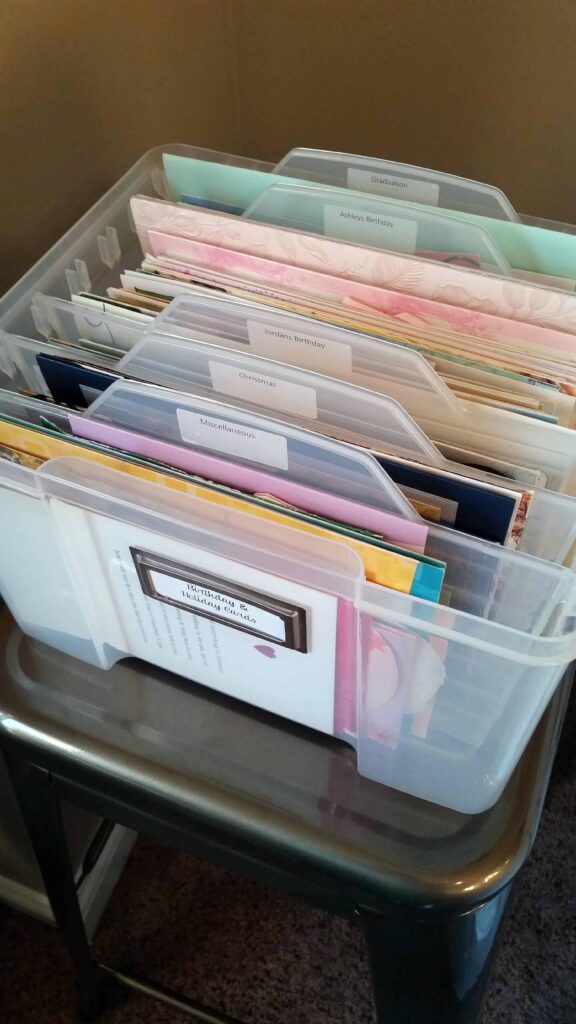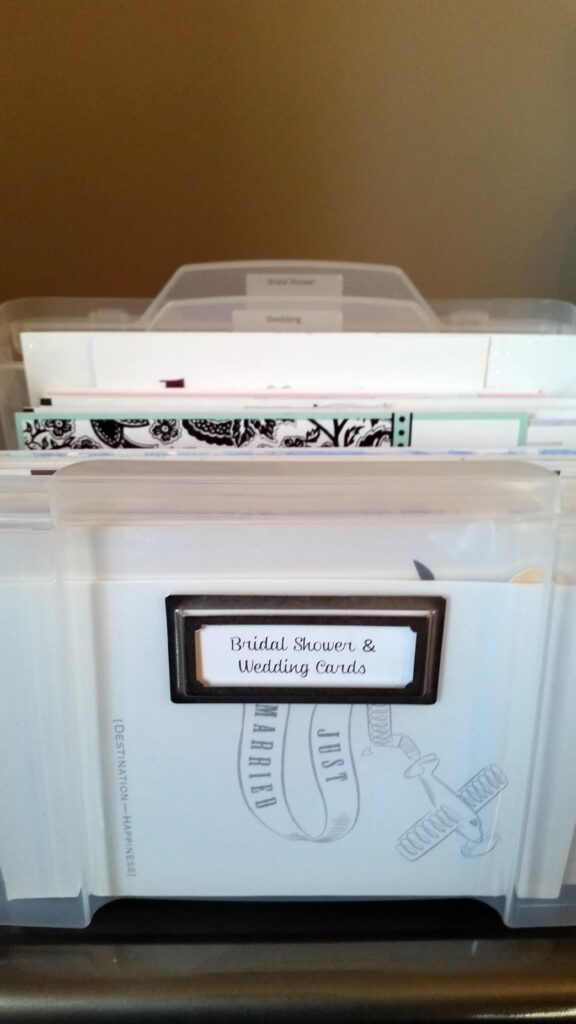 My blank cards collection I decided to display in this vintage locker basket I bought at an antique mall. I thought they were just too cute to tuck away in a box. Let me know what you think!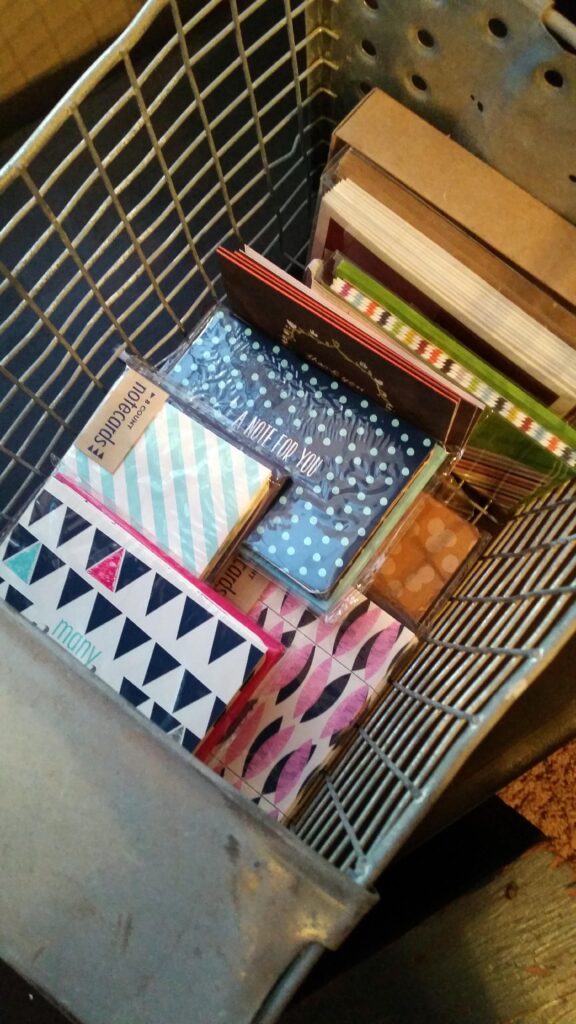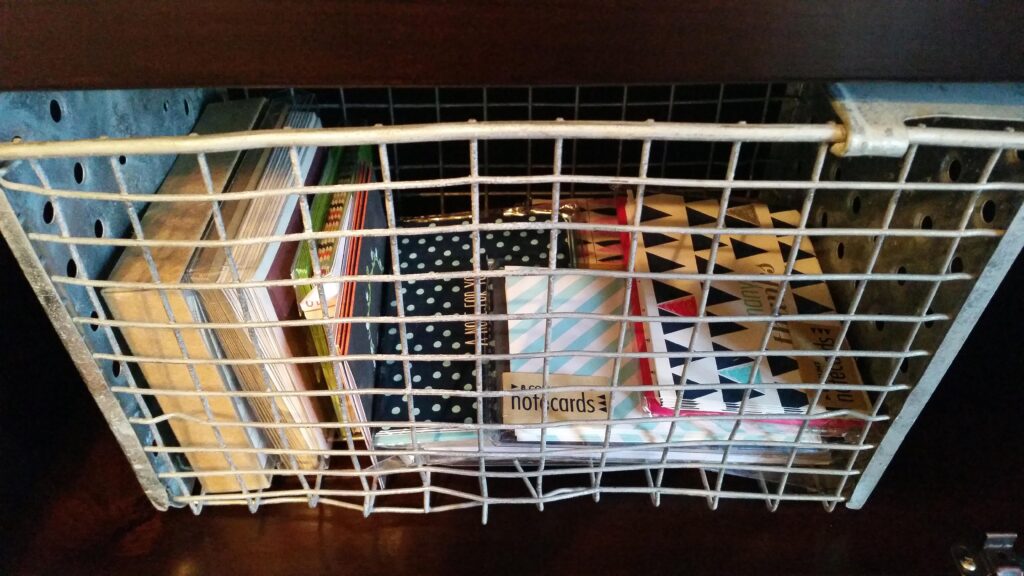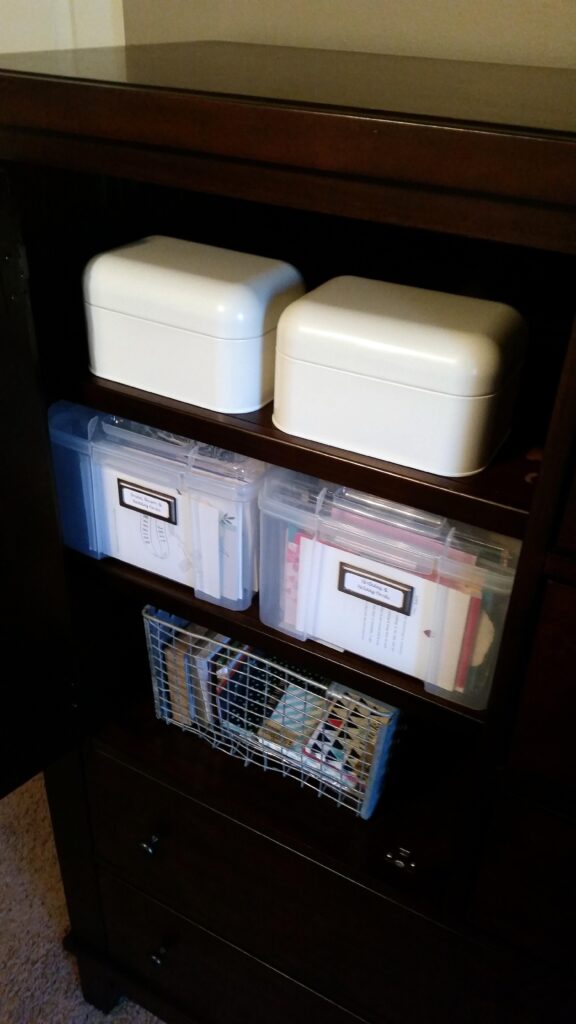 SaveSave
SaveSave