It's giveaway time! I am very excited to bring to you lovely readers my very first giveaway here on Little Glass Jar!!! I hope this is the first of many because I love that I get to reward you guys, and I love being able to share some talented creators and businesses also! It's a definite win win situation in my book!
Todays giveaway comes from Summer Triangle Pottery, an independent Nashville based pottery studio owned by husband and wife duo Dr. Paul A. Craig & Dr. Dorothy Valcarcel Craig. The pair have been throwing and designing together for over 12 years! They specialize in handcrafted wares for the home and garden, created from speckled stoneware, terra cotta, and durable white stoneware. Each ware is a reflection of the individual artists life experiences, which is awesome because it makes each piece that much more special! And I love a good story behind a beautiful creation.
When Dorothy and I decided to collaborate on this giveaway, I immediately fell in love with so many of their pieces. If you guys know me well enough, you know my love for iron stone and pretty much anything white ceramic. When I saw these two white stoneware pieces created by Dorothy, I knew you guys would love them too! So for this giveaway, the lucky winner will have the option between these two beauties!!!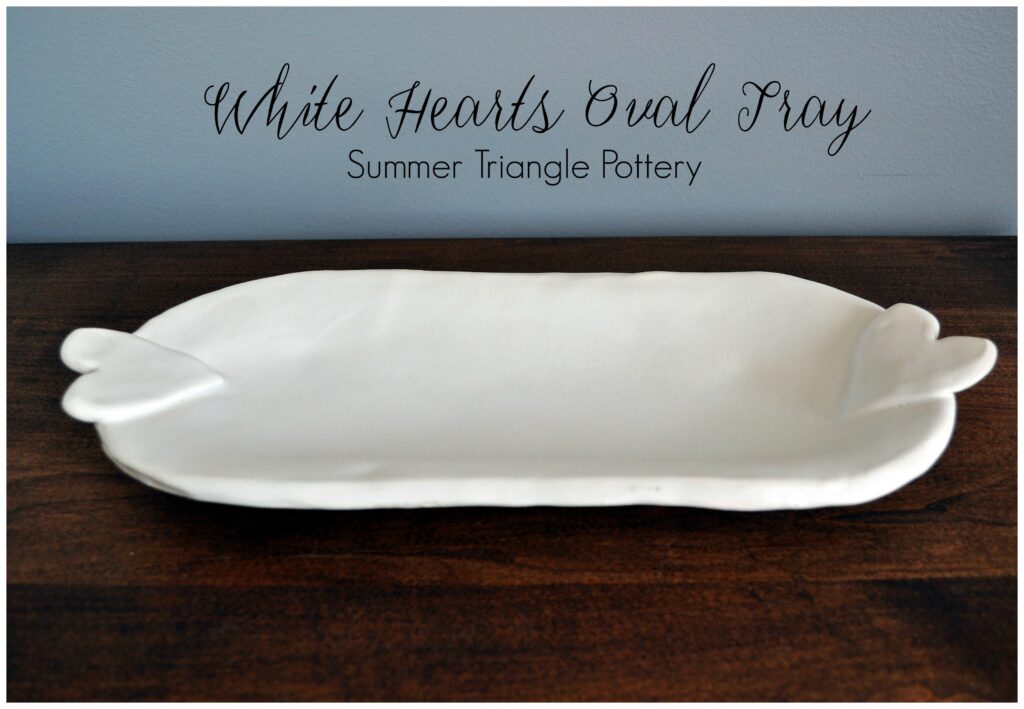 This adorable white hearts oval tray is handcrafted from white stoneware and finished in a soft white satin glaze. The heart handles add detail to the platter and is also organically oval in shape. The tray is 14″ in length x 5″ wide x 2″ deep. Microwave and dishwasher safe. How cute is this!? I can see it used in so many different ways. It looked pretty great in my office to hold my memo board clothespins and tacks.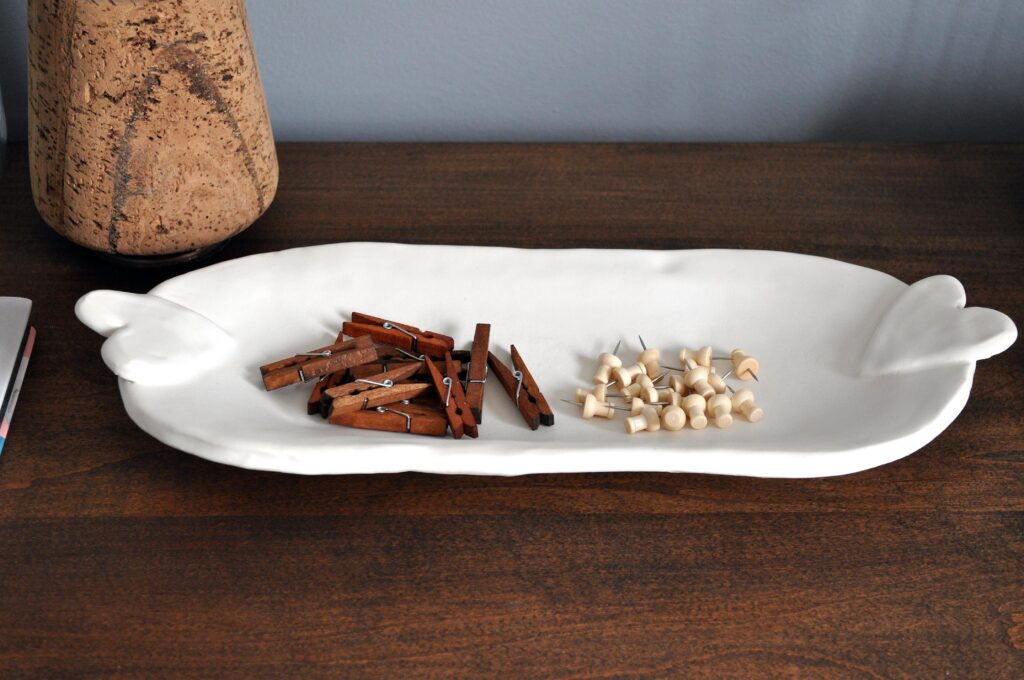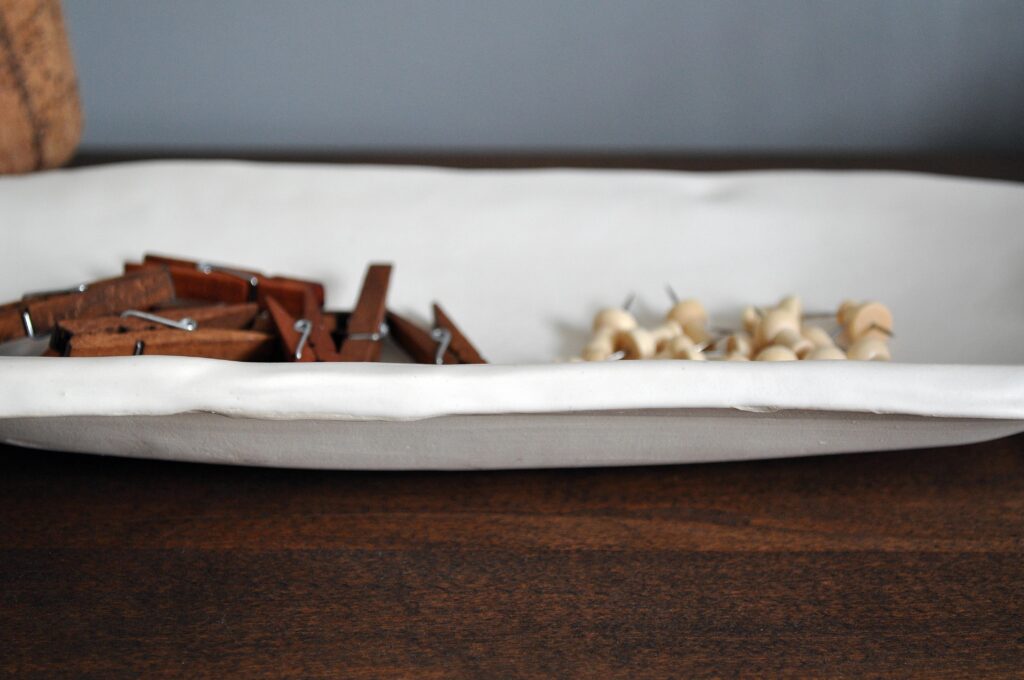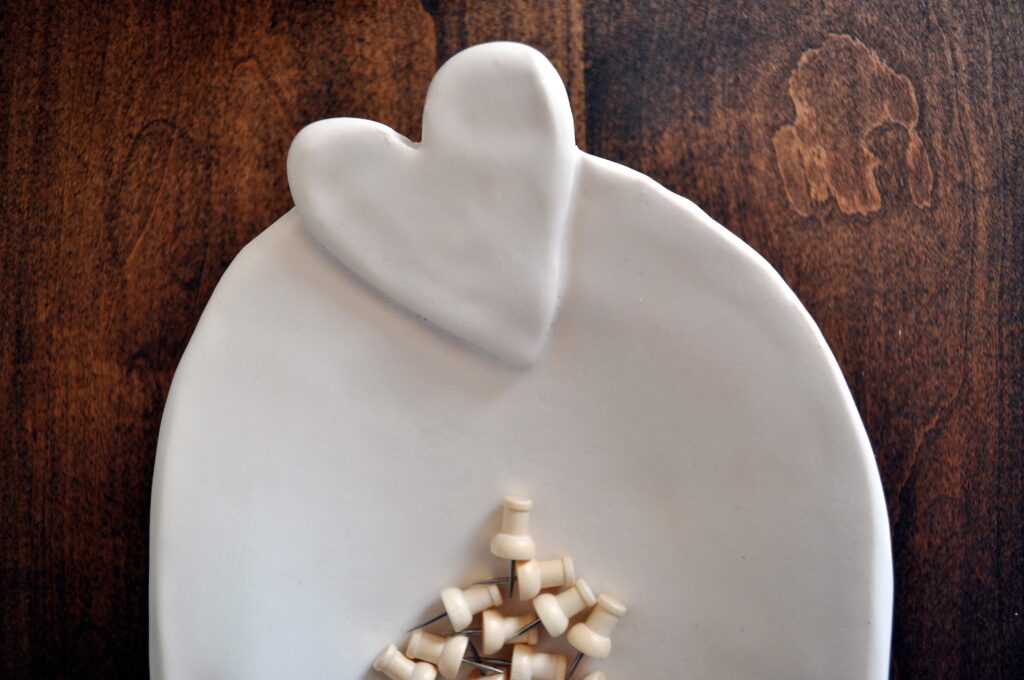 And then there is the…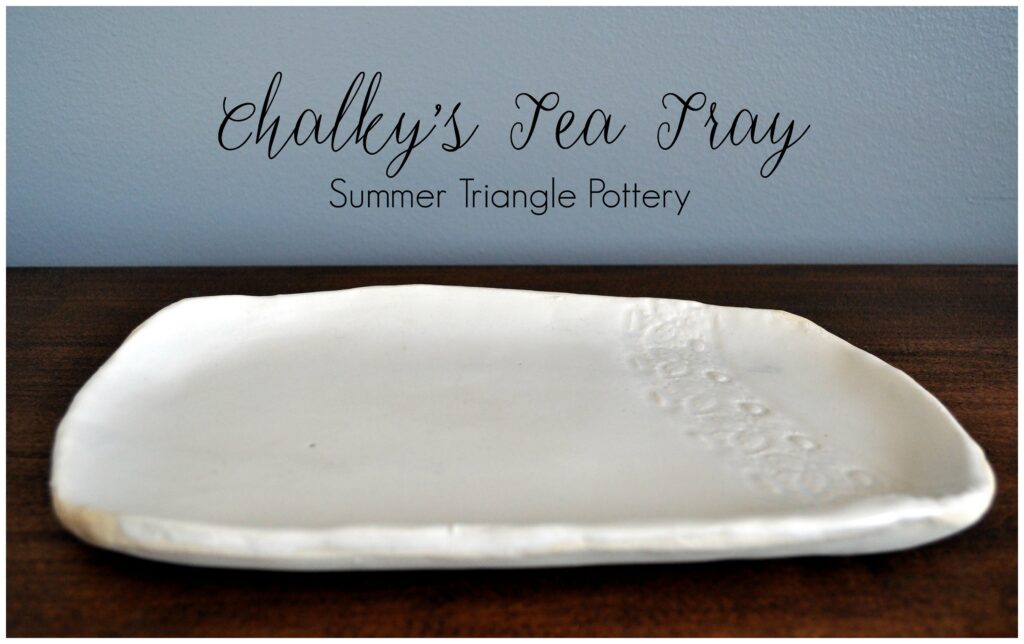 This 10″ serving tray is also handcrafted from white stoneware and finished in a soft white satin glaze. The design you see on this tray has such a sweet story. It is pressed with vintage lace made by Dorothys mother. One day while helping clean out her mothers closet she found a box of old lace that she crocheted years ago and thought it would look pretty on a simple tray. I couldn't agree with her more! It gives it so much character!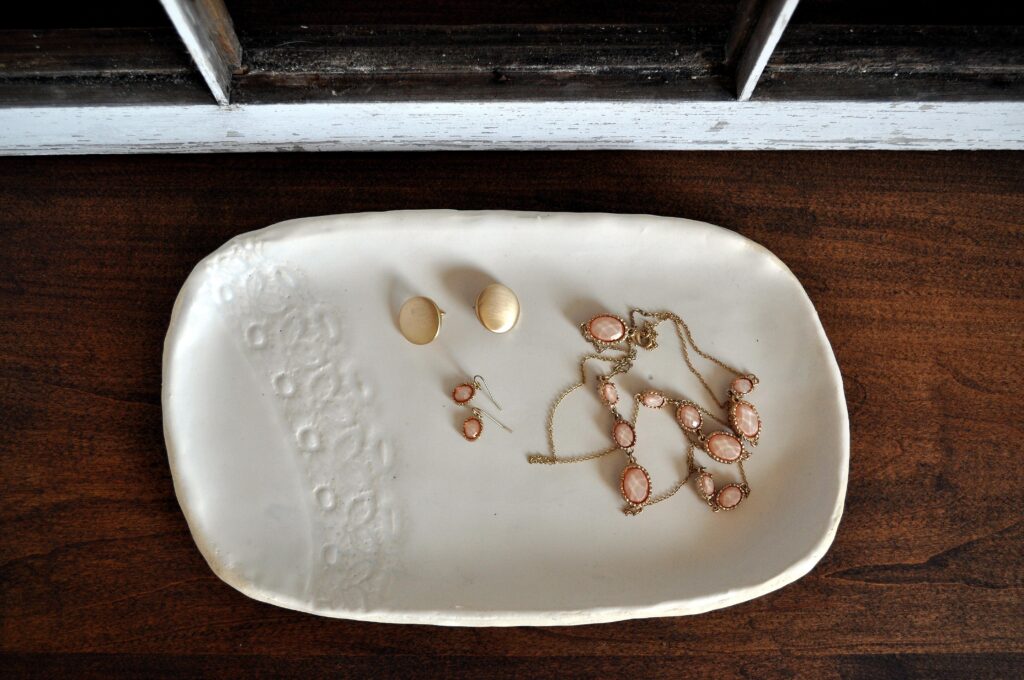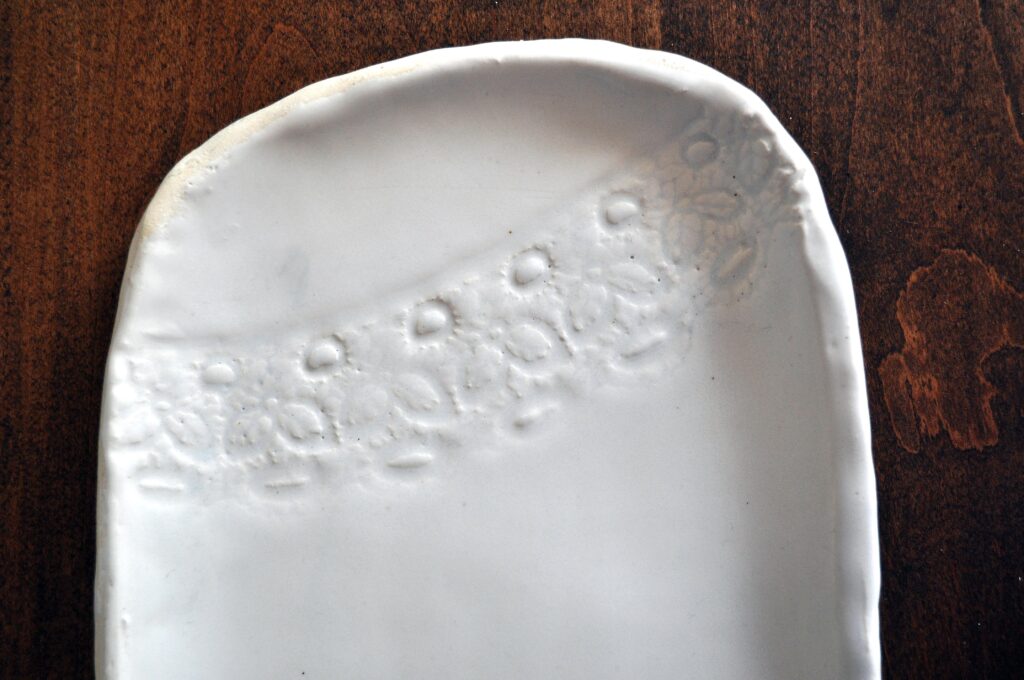 "I create handcrafted, functional, household wares that reflect the simplicity, wonders, and imperfections of life. Each piece is designed to highlight humble, comforting food while encouraging and celebrating the inner culinary artist in all!" – Dorothy
So hurry and submit your entries below! Share with friends and be sure to go check out Summer Triangle Pottery!!! The winner will be chosen at random Thursday at midnight. **Open to US residents only!**
Visit Summer Triangle Pottery
Website // Etsy // Facebook // Twitter // Instagram // Pinterest // Tumblr